About Atmosphera® Adaptive VERSA
Atmosphera® Versa unlocks a new level of linear experimentation in acoustic baffles. Customize your baffle ceiling to set the rhythm for your space by altering the fin depth, spacing, and finish, choosing from a growing range of Soft Sound® acoustic colors and wood textures. Work with the NOWN team to create a uniform look to tie your space together or take viewers by surprise by adding your own, custom twist. Versa introduces a new framing system that uses inverted t-grid encased in Soft Sound®. This makes Versa extremely flexible and easy to install, reducing required time and costs and further enhancing acoustic comfort.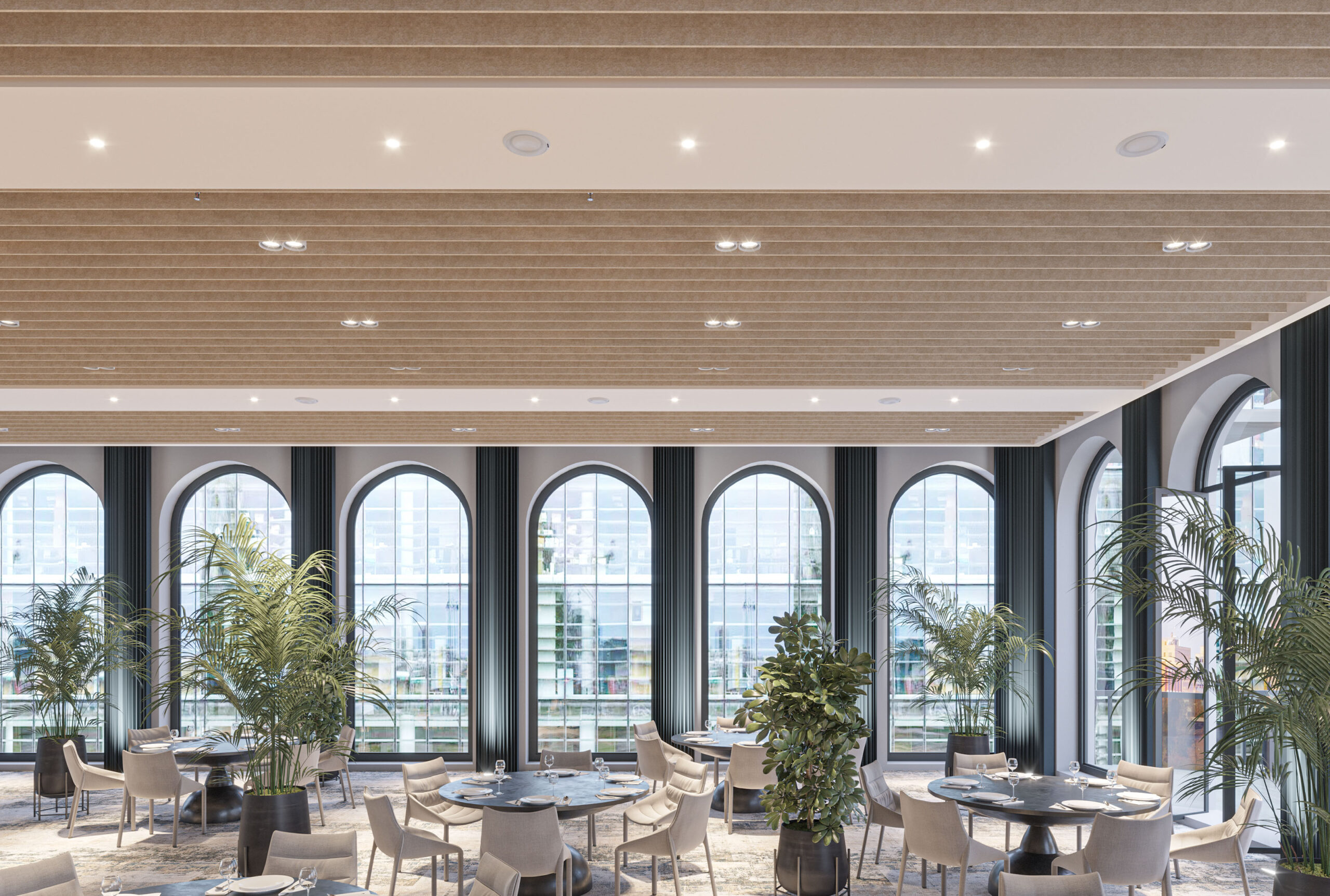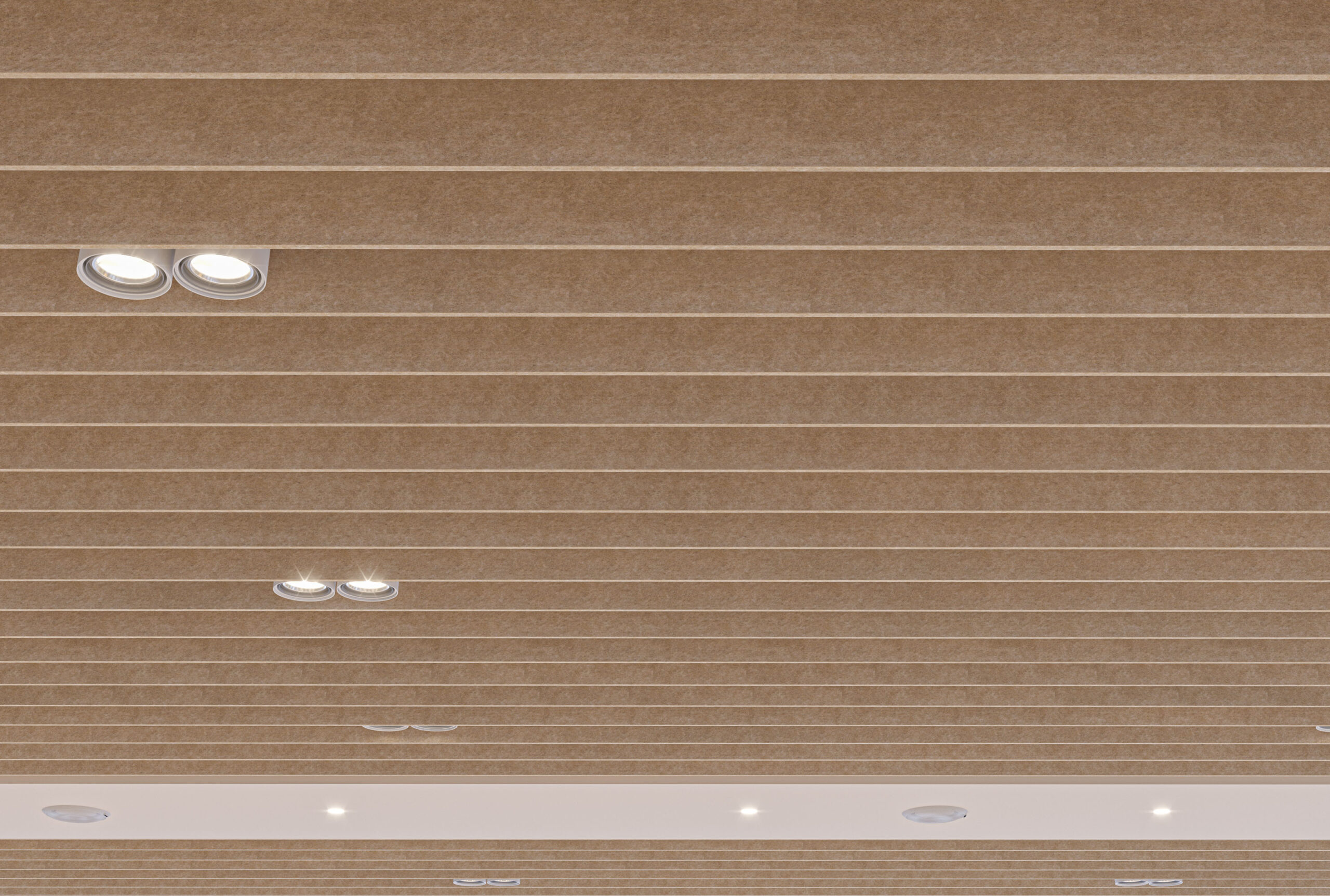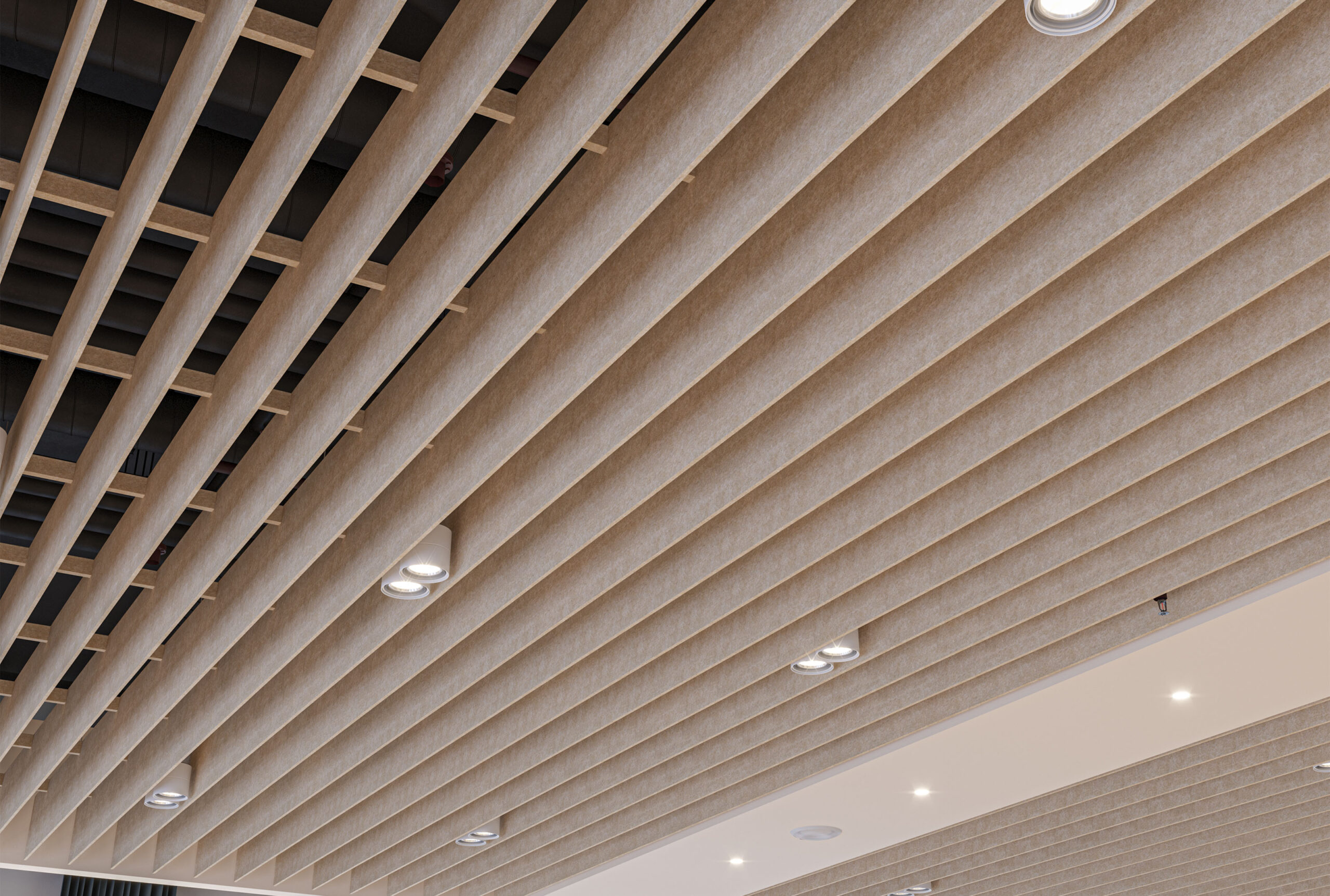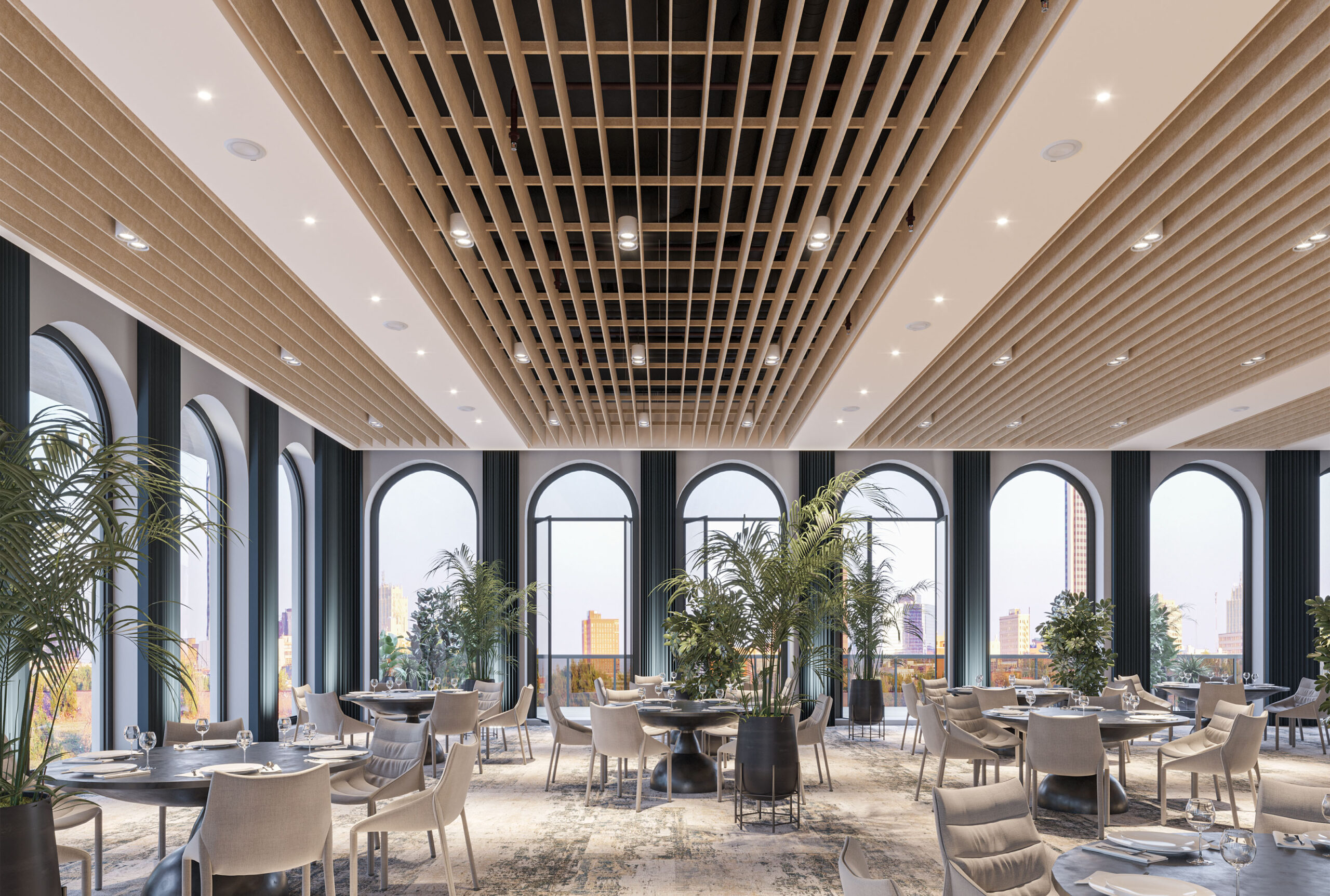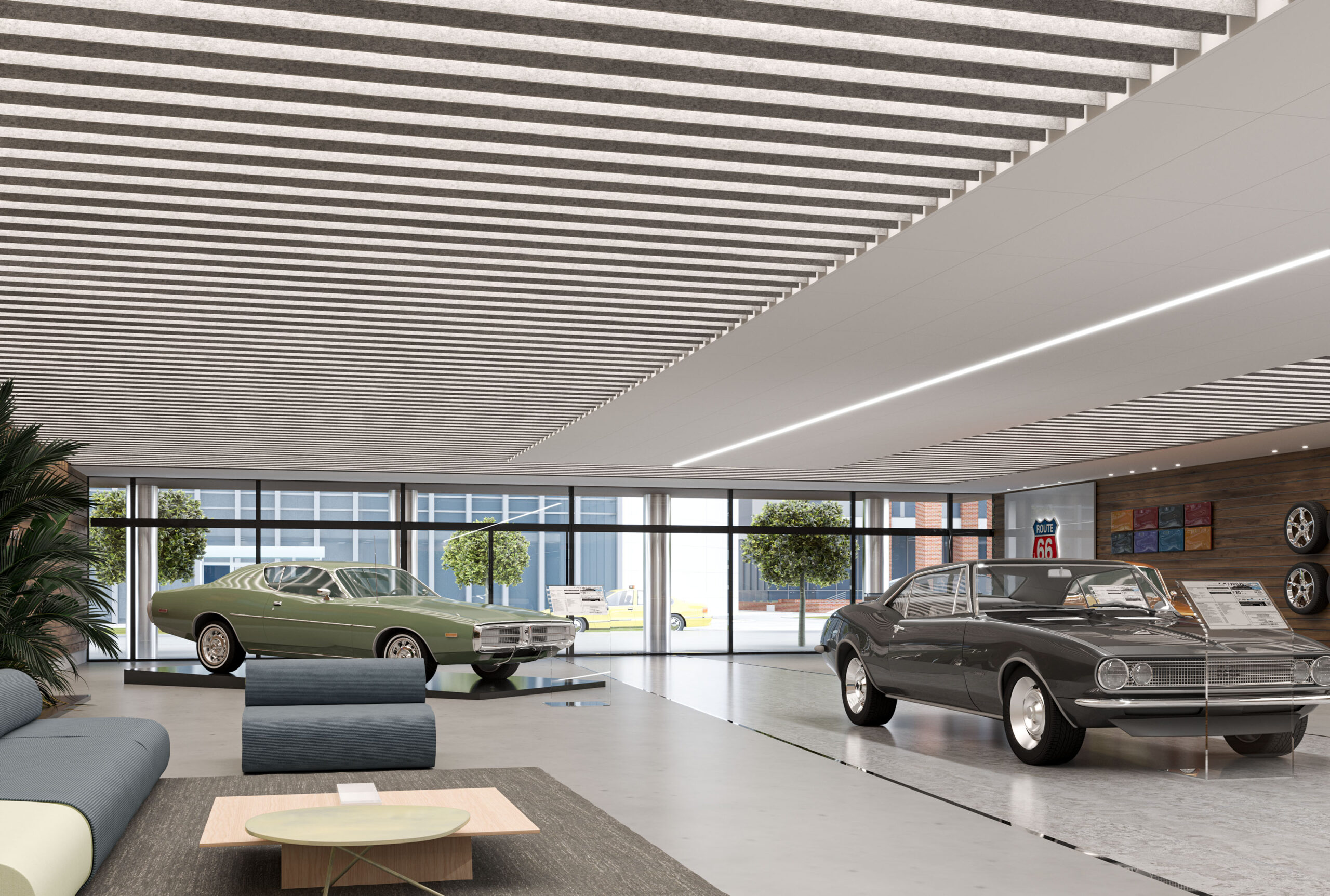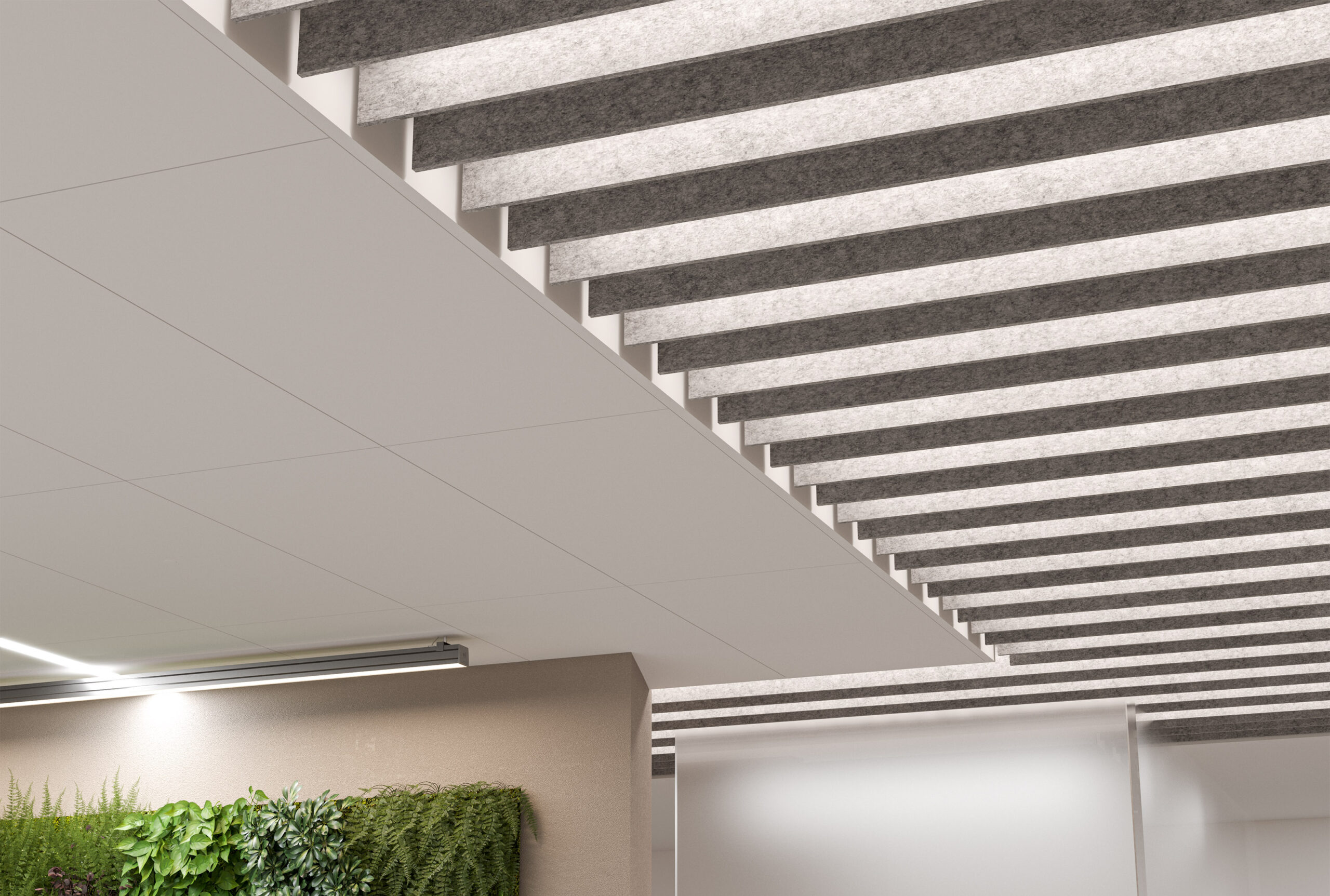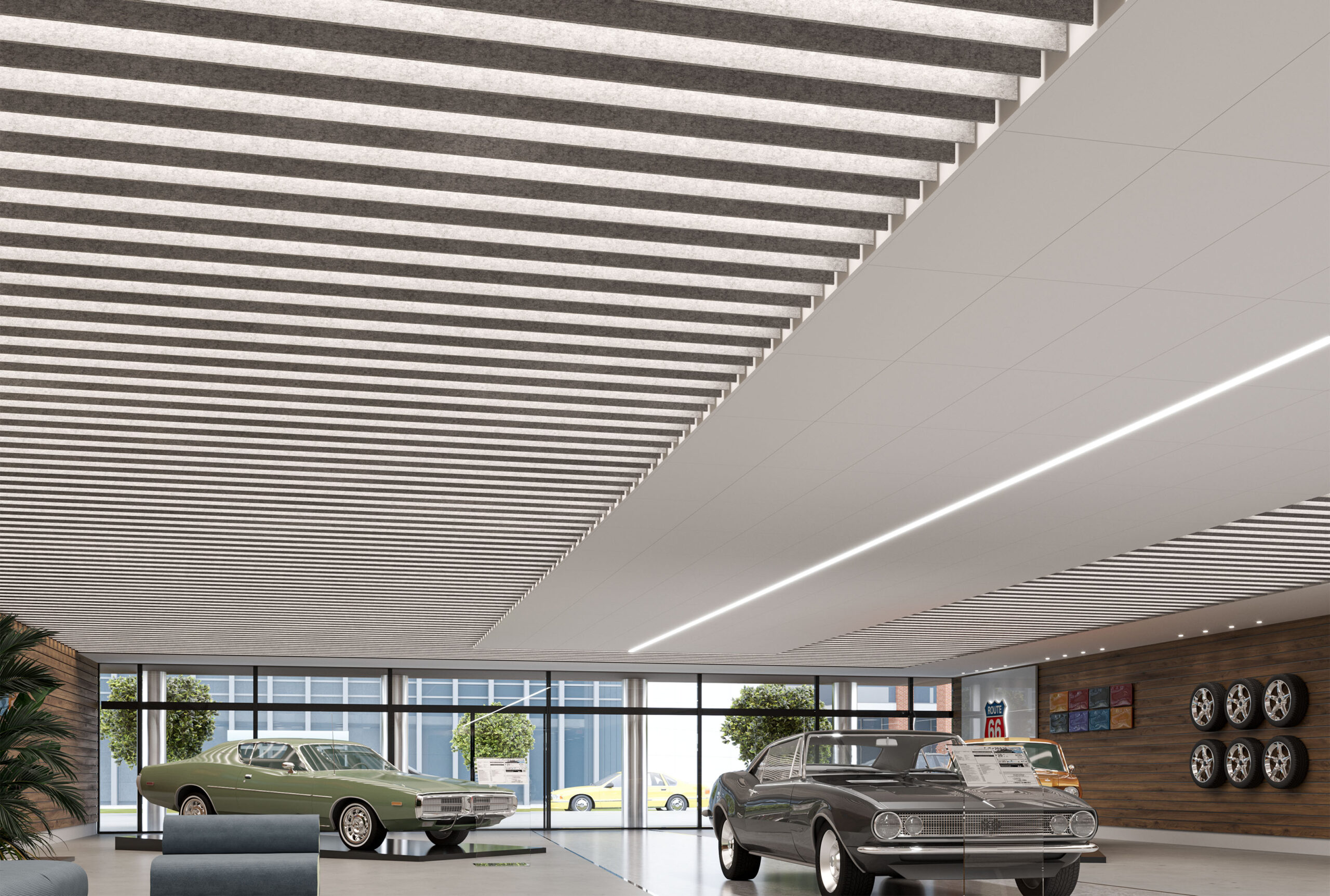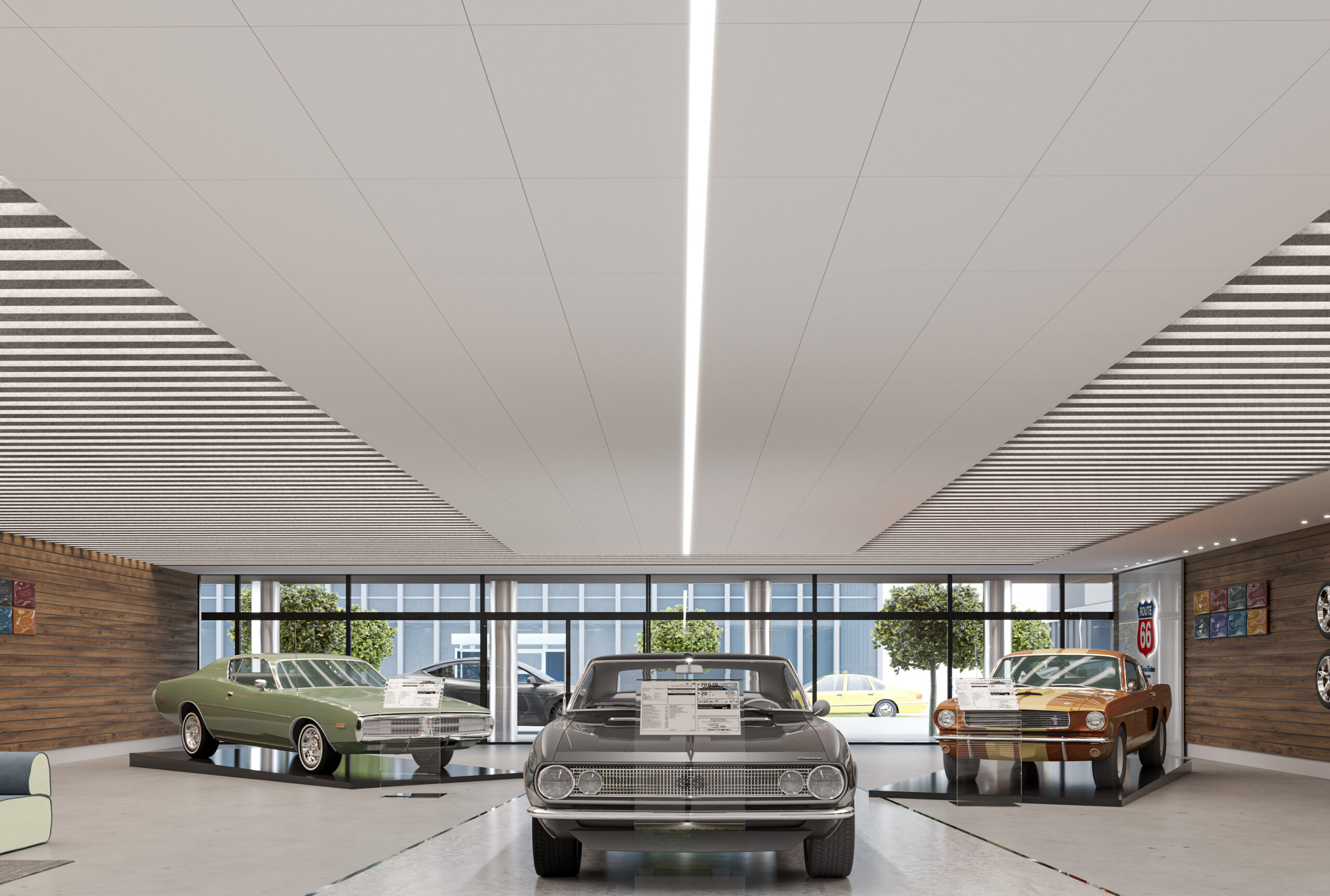 Key Features
Acoustic Performance

Atmosphera® Versa's Soft Sound® material reduces the impact of noise from everyday annoyances like ringing, typing, and chatter resulting in a more pleasant and productive environment. Atmosphera® Versa's material works in concert with the design to help reduce and control reverberations leaving a lasting impression at scales ranging from assembly halls to conference rooms.

Simple to Install Soft Sound® Wrapped T-Grid

Atmosphera® Versa utilizes a standard t-grid as its frame and support structure leveraging installers' and contractors' expertise with the system, ultimately reducing installation time and cost.

Tailored Yet Field Trimmable

Modules are built to your unique project specifications, removing the need for any field trimming and assuring easy installation. However, all Versa fins and ribs are also field trimmable to effortlessly accommodate unexpected obstacles and integrations.

Customizable Topography

Atmosphera® Versa offers a range of configurable options, allowing you to customize fin topography to fit your space and design vision, with the help of our project team.

Open Plan Accessibility

Atmosphera® Versa's open design makes integrating systems above or below the modules simple and feasible. Easily removable fins and open structure makes accessing lights, HVAC, rigging points, plumbing, AV equipment, and life safety systems easy for your maintenance team.

Continuous Frames & Fins

Utilizing a hidden fin and frame alignment system Atmosphera® Versa provides continuity in all directions across your space. Our custom formulated material thickness and density ensures rigidity that limits deflection.
Product Details
Acoustic Fin System Specs

System Specs

Acoustics

5"Fins at 6"OC - True NRC® 0.45: Ceiling F-200 Method

12" Fins at 6"OC - True NRC® 0.80: Ceiling F-200 Method

24" Fins at 6"OC - True NRC® 1.50: Ceiling F-200 Method

5" Fins at 12"OC - True NRC® 0.35: Ceiling F-200 Method

12" Fins at 12"OC - True NRC® 0.65: Ceiling F-200 Method

24" Fins at 12"OC - True NRC® 1.25: Ceiling F-200 Method

Attachment Method

1/16'' Stainless Cable & Hardware

Accessibility

Yes, Quick Release Cables and Removable Fins

Single Module

Multiple Modules

Understanding the Module - Plan

Understanding the Module - Elevations

Attachment & Install

Attachment Details

Sustainability and Certifications

488

Each module is made from 488 recycled water bottle

Cradle to Cradle®

Bronze Status Pending

100%

Declare certified to be fully salvageable/reusable in its entirety, recyclable (100%)
Projects with Atmosphera® Adaptive Versa