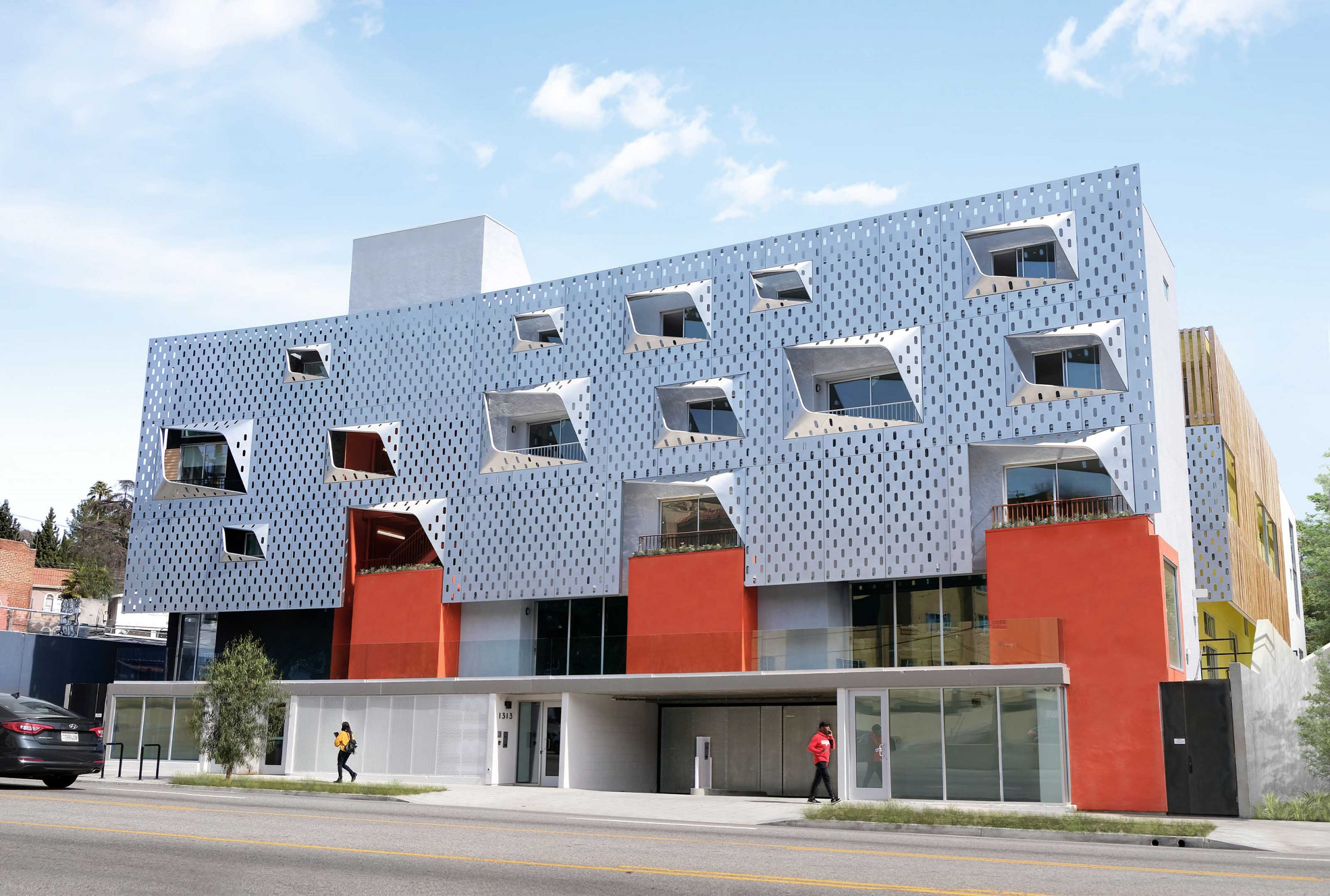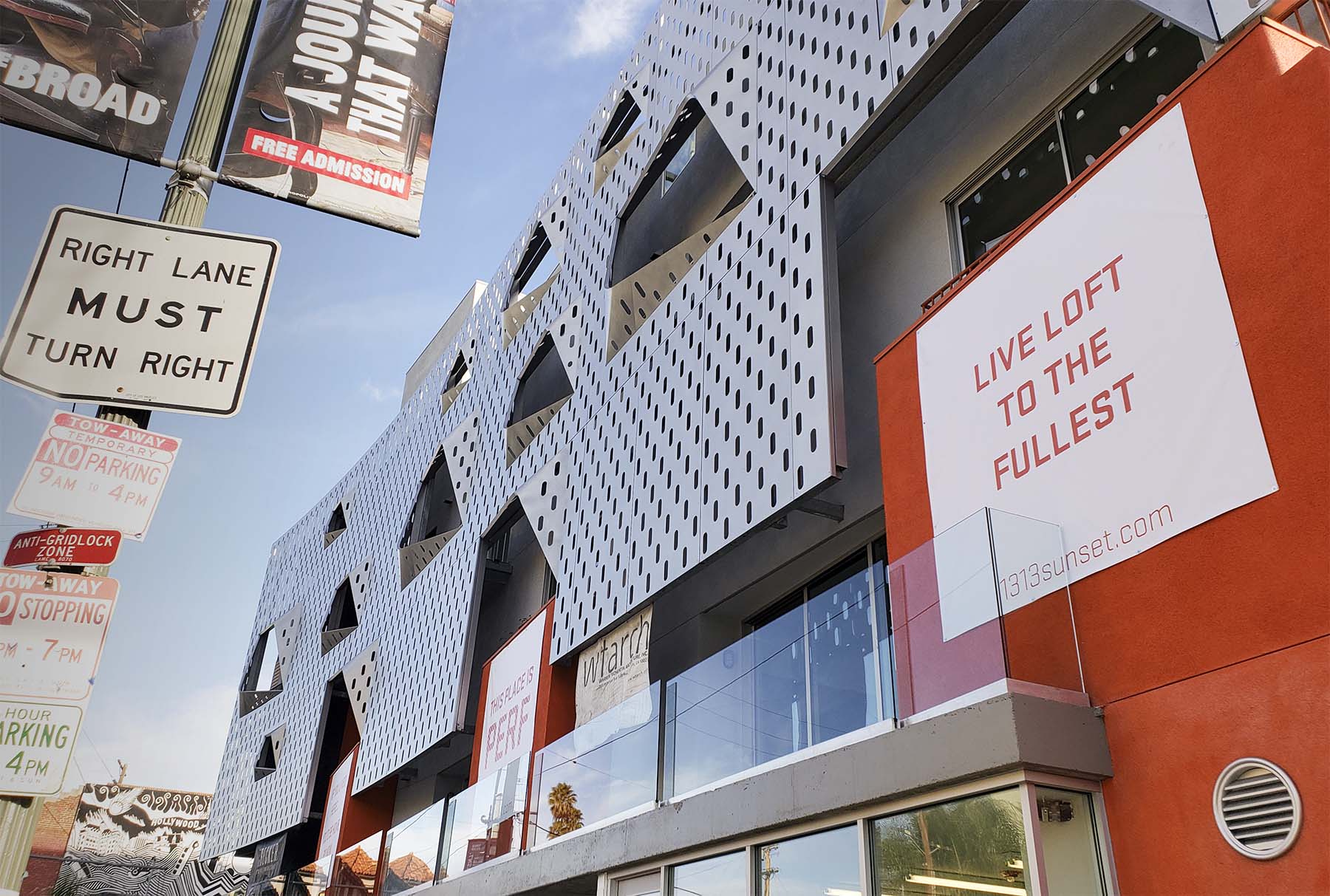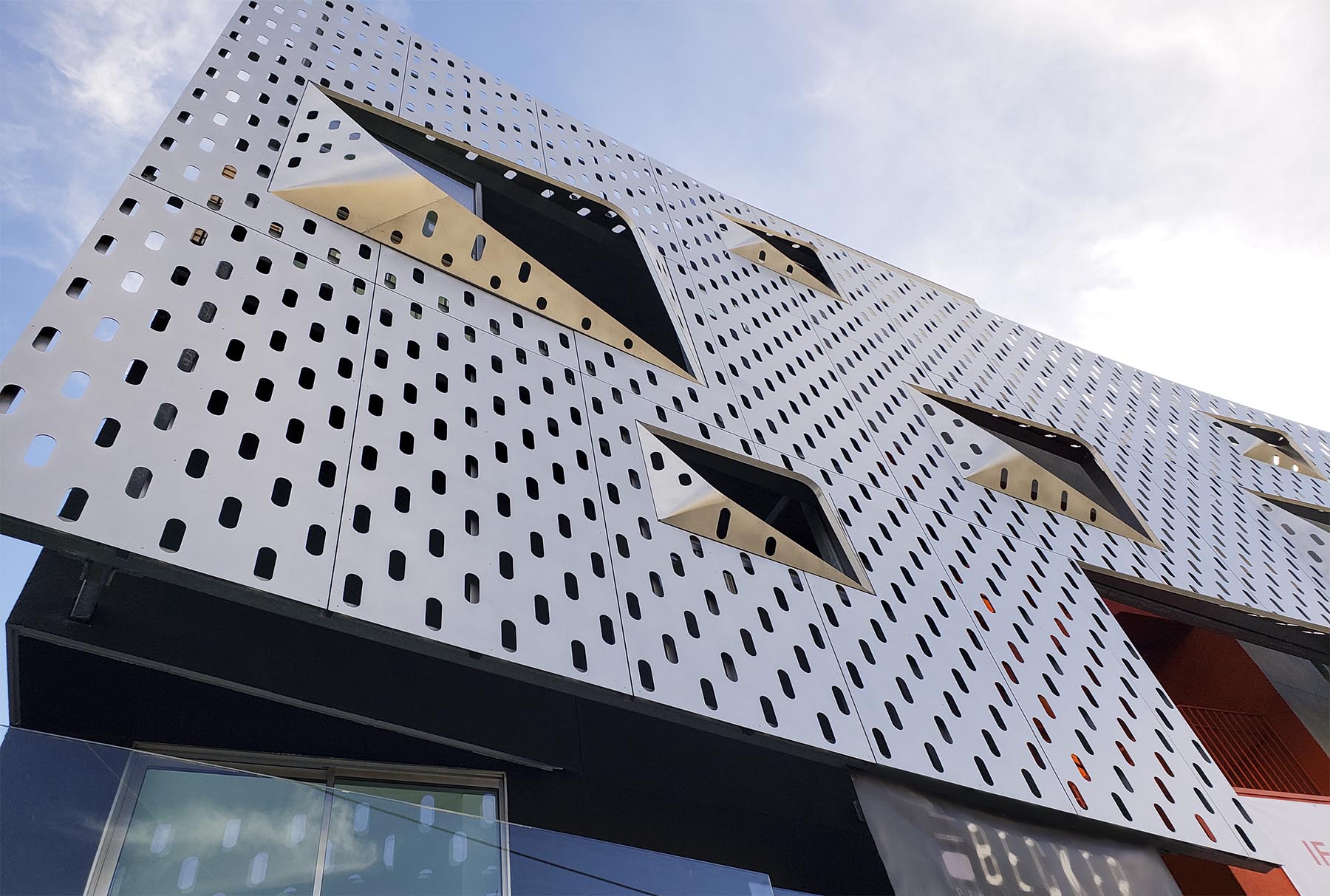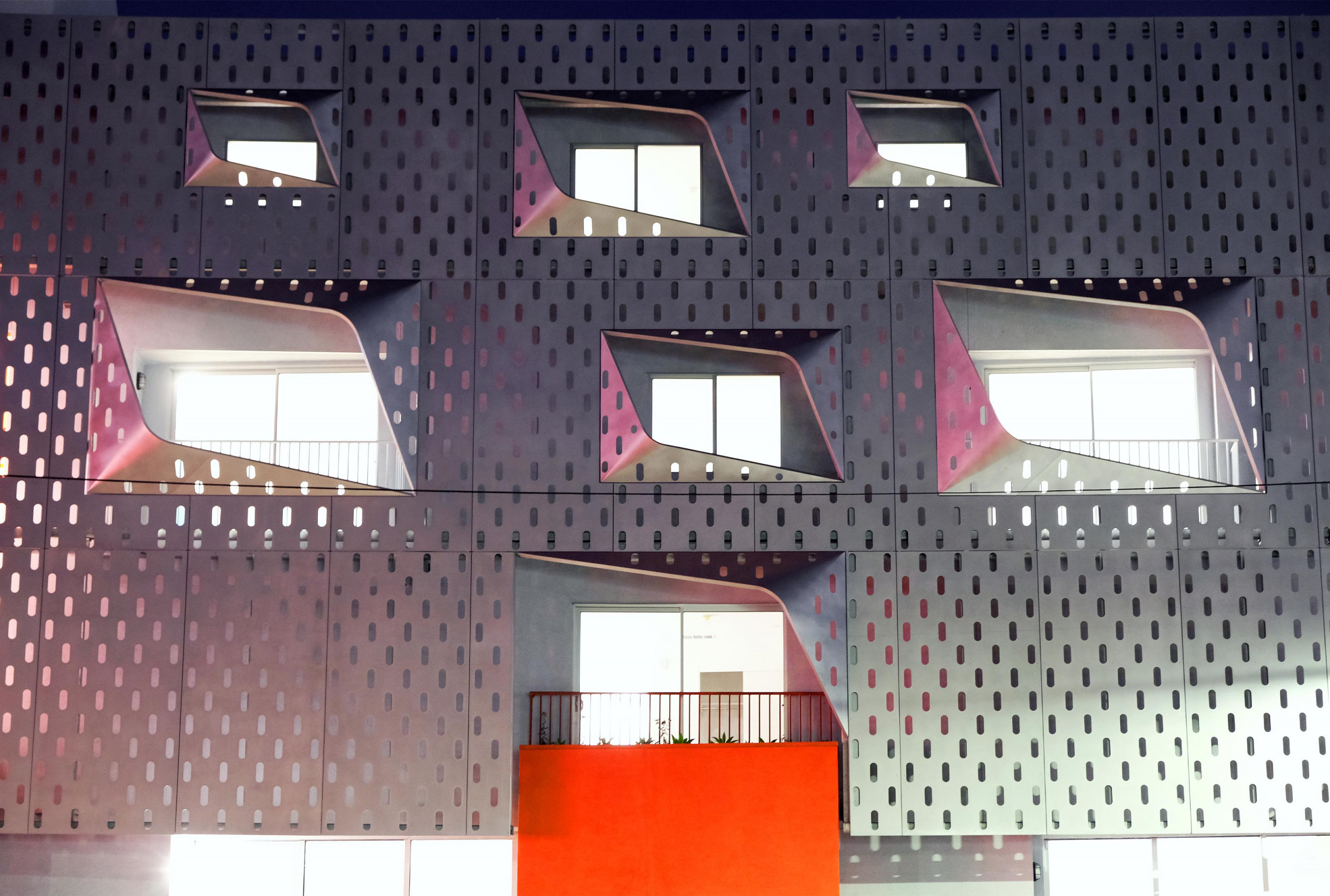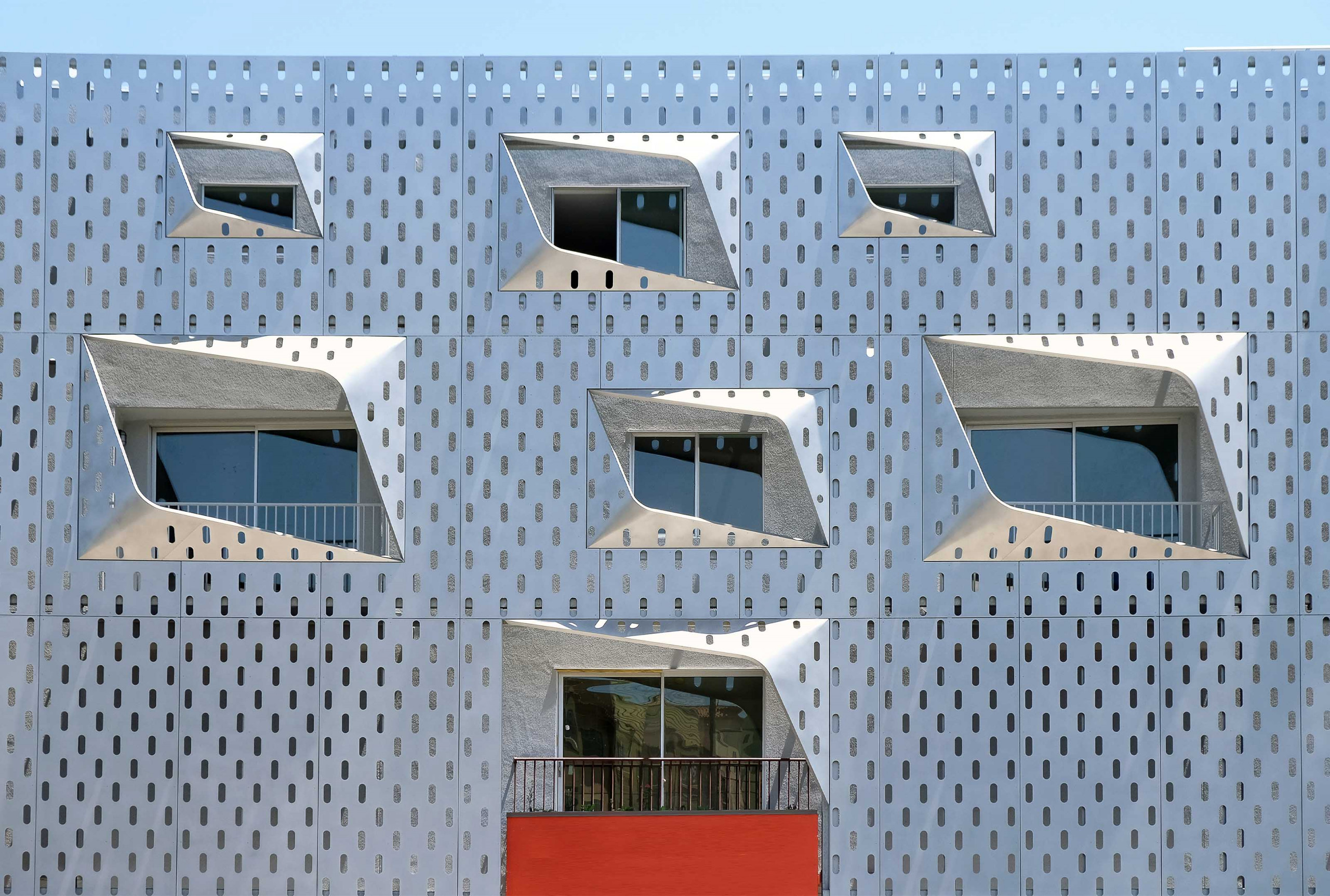 Elysian Fields
Los Angeles-based firm Warren Techentin Architecture enlisted NOWN to design and manufacture its Elysian Fields Artist Lofts exterior feature façade. The cladding comprised of Exterior Graphic Perf® designed in tandem with NOWN Solutions Studio® inspired by nearby storefronts. The perforated and formed aluminum panels gently curve along Sunset Boulevard providing protection against the harsh sun. It supports flared voids to allow the inclusion of expansive sliding windows for the residences within. In keeping up with the ever-changing eclectic character of Los Angeles, this project provides a parametric poem of perforations to the neighborhood it graciously nests within.
Location: Los Angeles, CA
Architect: Warren Techentin Architecture Inc.