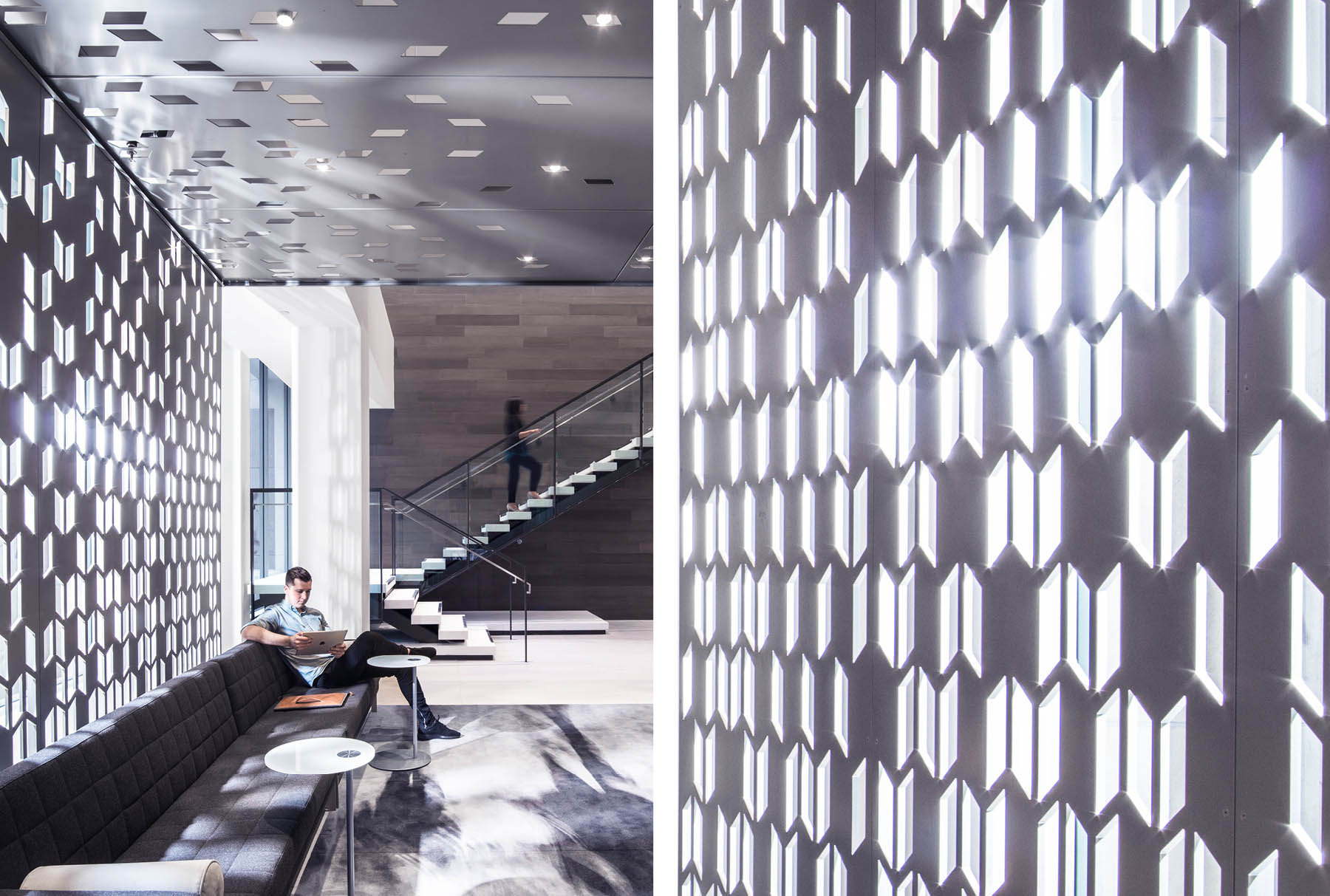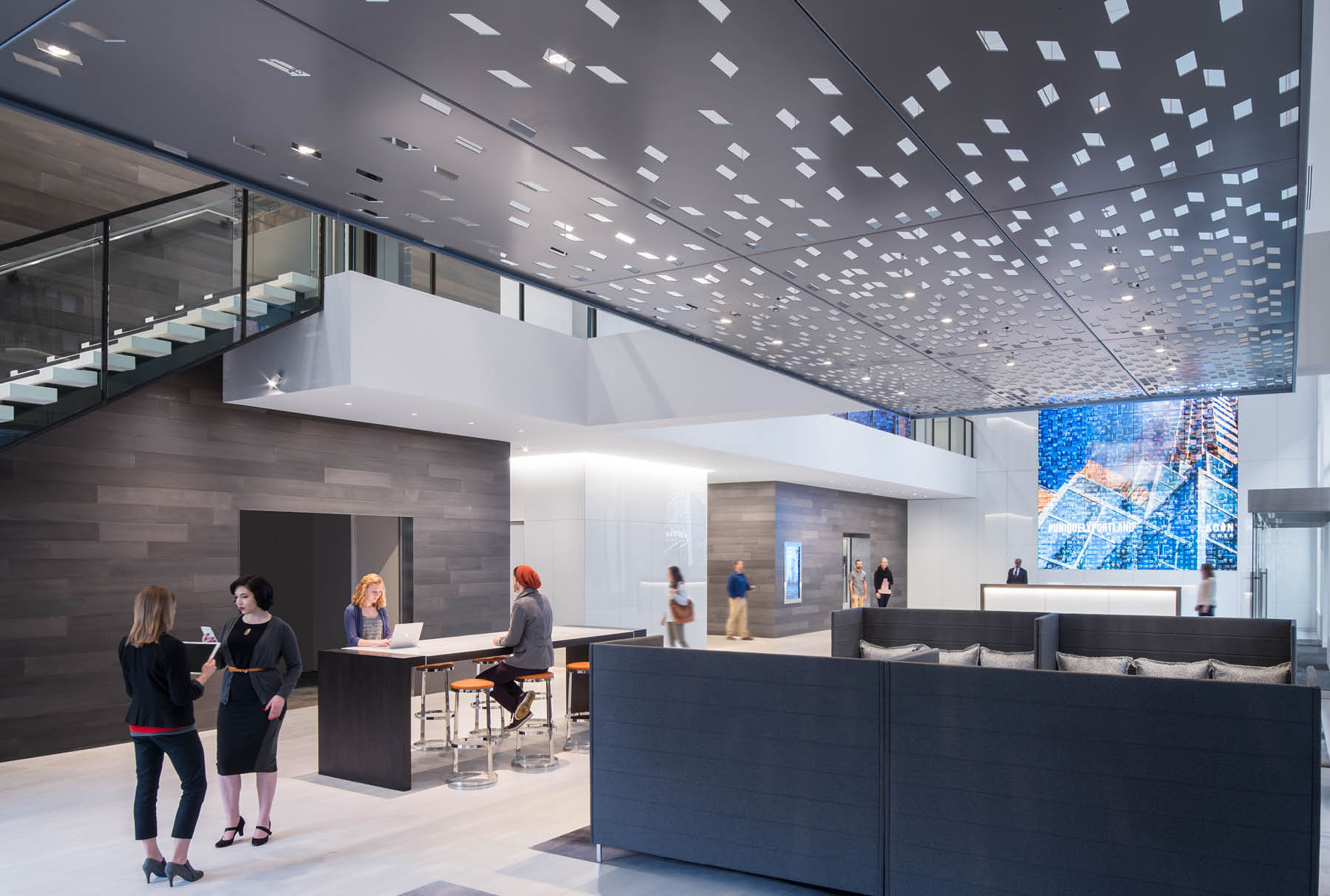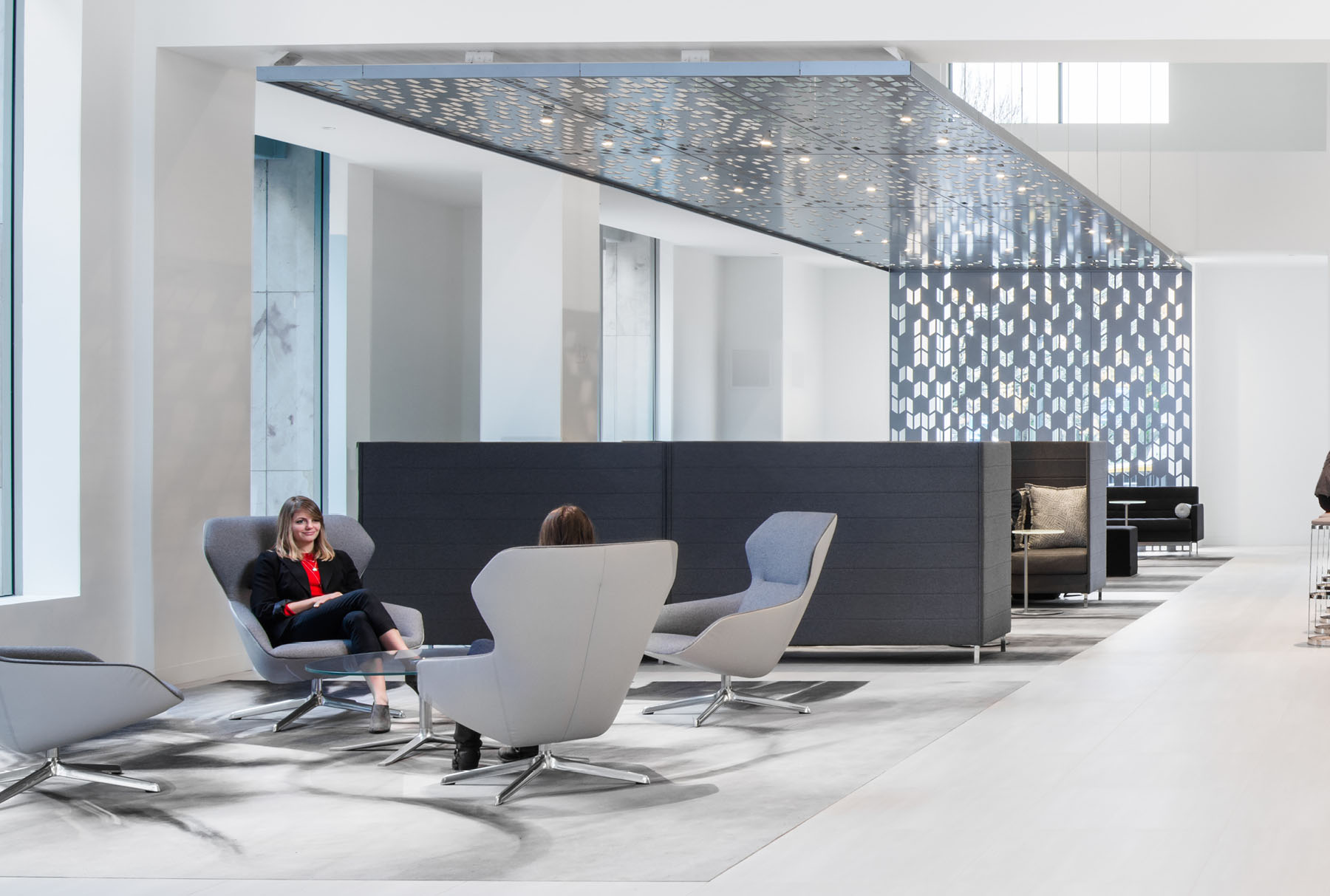 Koin Lobby Portland
Mackenzie Architecture worked with the new owners of iconic Portland's landmark, KOIN tower, to renovate the lobby, modernizing it and bringing a sense of place to the lobby. A focal point and point of engagement for the community of the space is a large interactive wall featuring custom content and social media. The brand motif drawn from the logo of the newly rebranded KOIN tower by Think Joule became a pattern used across the custom Graphic Perf® screen by NOWN that extends across the lobby. The cohesive and distinctive design brings the new KOIN Tower lobby a sense of place for tenants and the public.
Location: Portland, Oregon
Architect: Mackenzie Architecture, Inc.