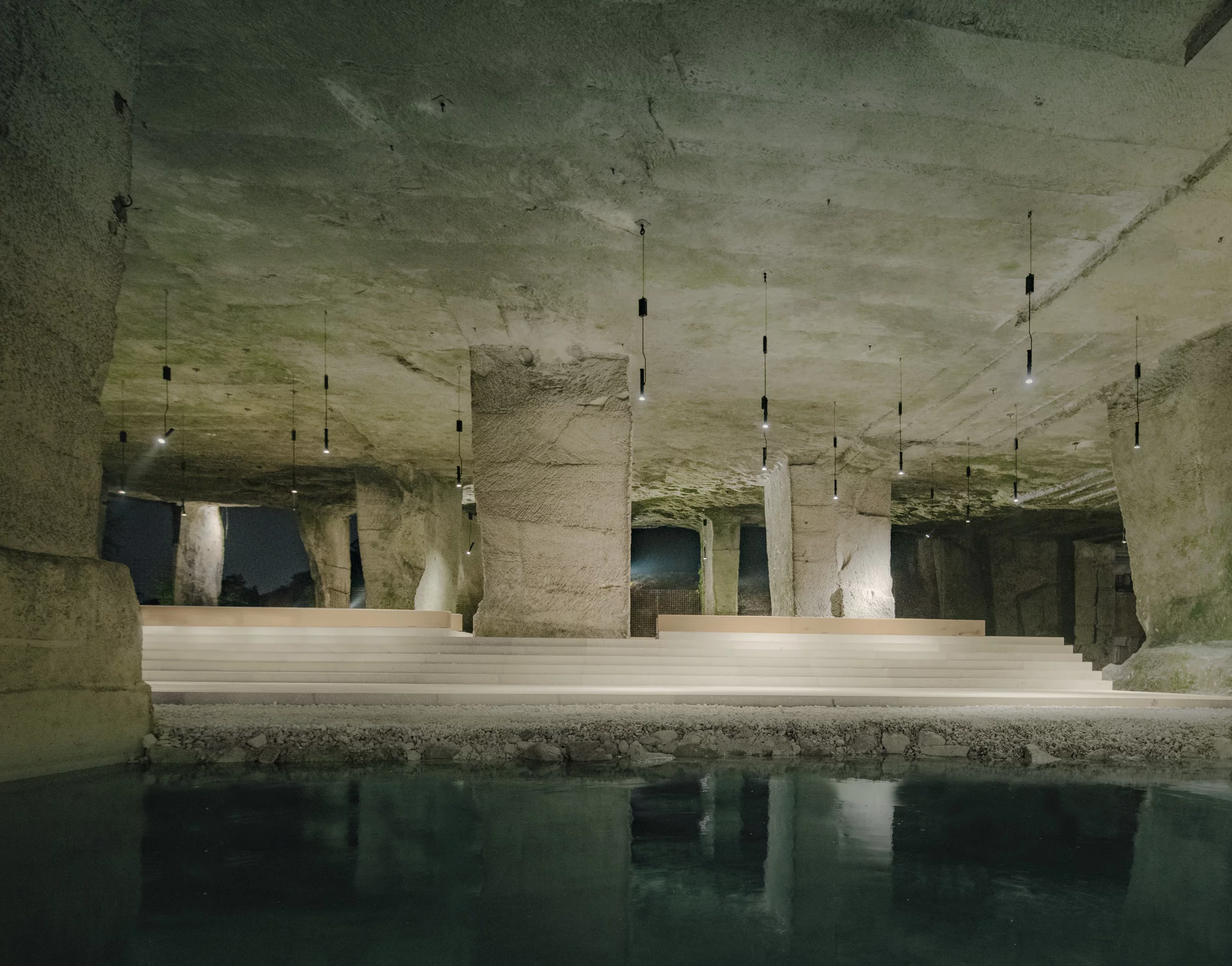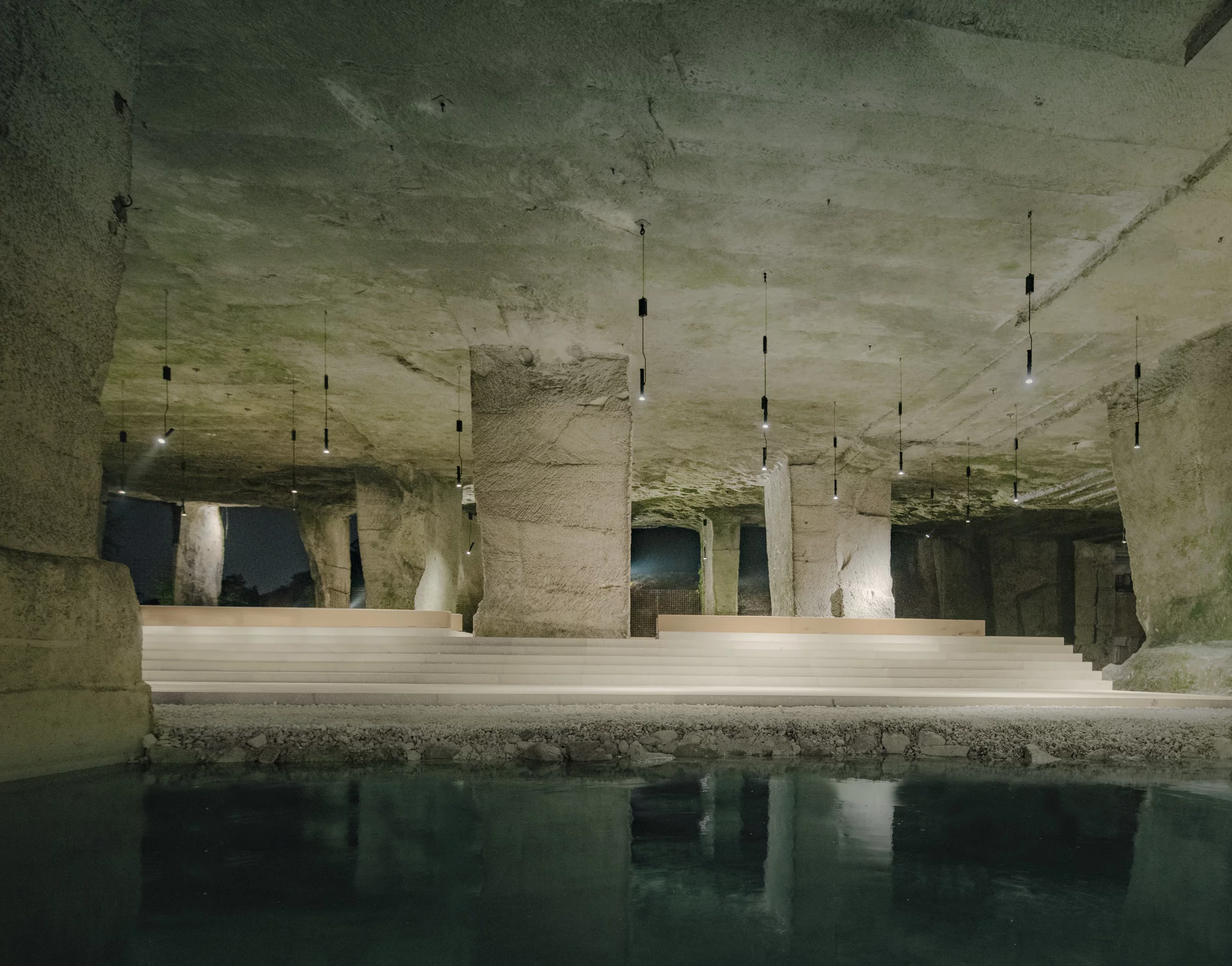 David Chipperfield, renowned for defying conventions, teamed up with Laboratorio Morseletto to create a performance space within Italy's Arcari Caves – a former quarry of Pietra di Vicenza. The project aimed to abstractly capture the natural brilliance of the Vicenza stone without appearing artificial. Using an innovative technique inspired by the fashion world, we employed 3D knitted technology to craft InfiKnit™ OXIDA – a pattern mimicking the texture and feel of stone through various color combinations.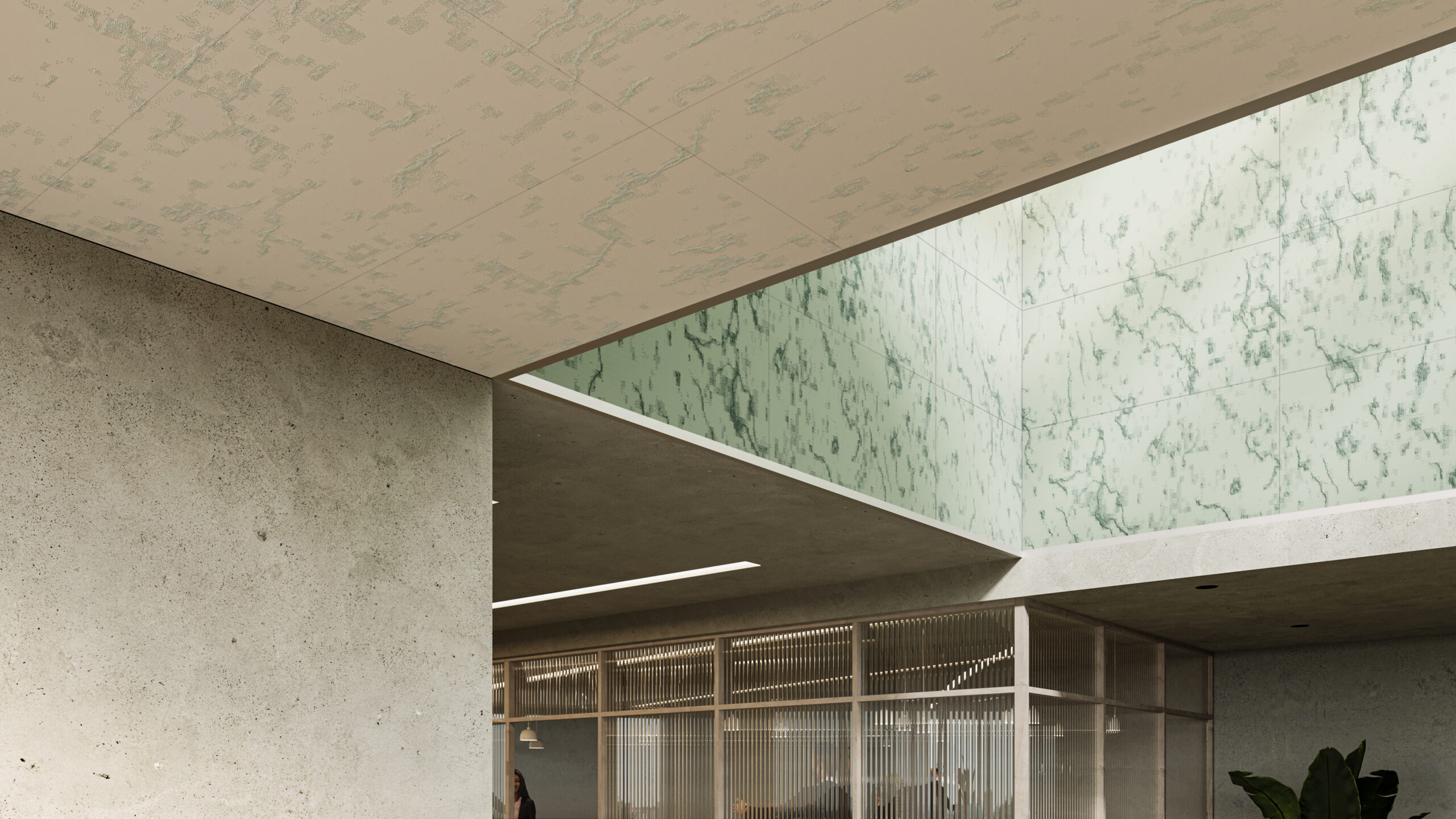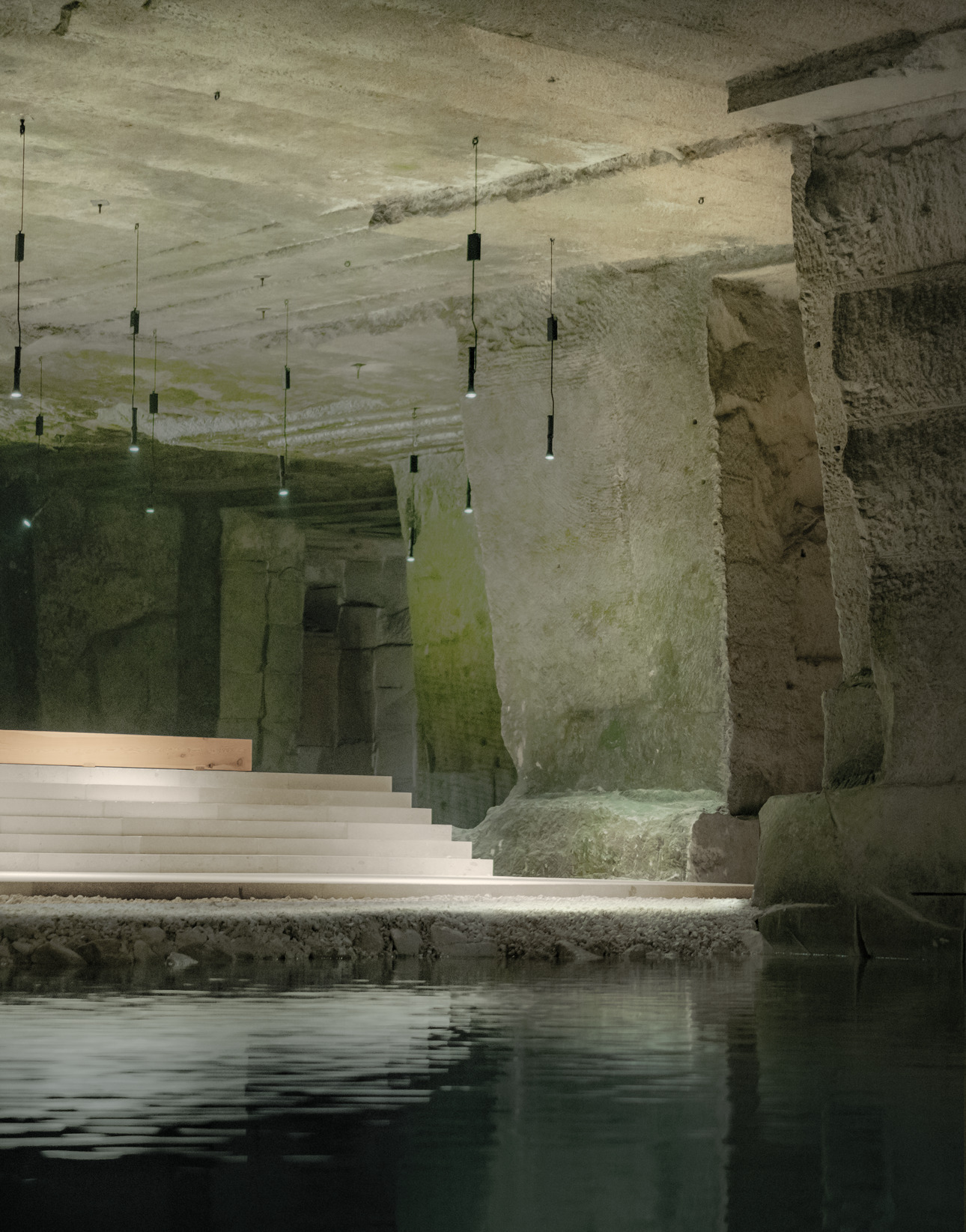 Located near Vicenza's Zovencedo, this inspiring creation emerged from decades of quarrying work, resulting in cavernous expanse support by irregular piers, harmoniously combining nature and architecture.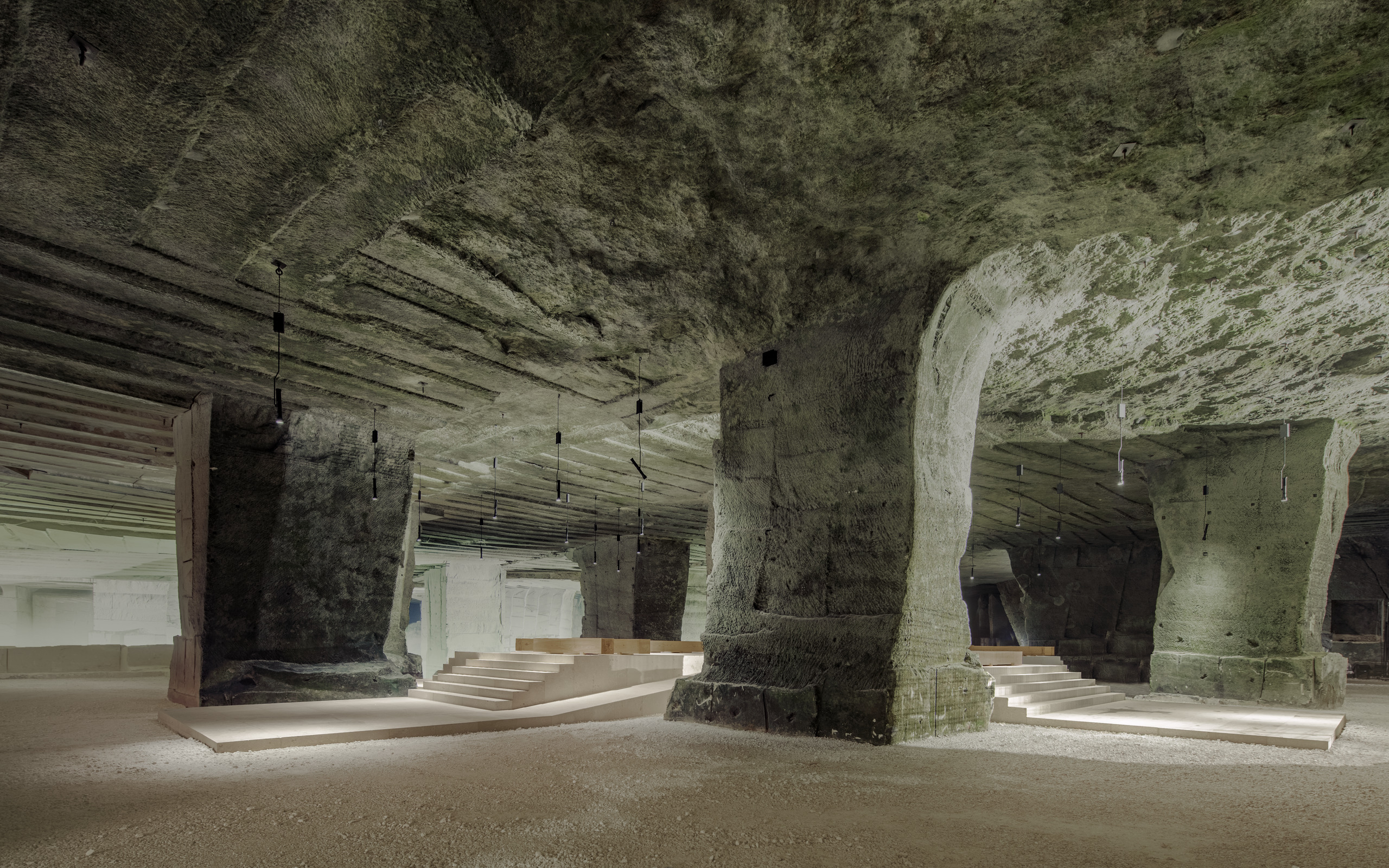 The quarry's intrinsic beauty of carved stone and crystalline water required minimal intervention. The project ingeniously reintroduced the remarkable Vicenza stone, adorning the space with platforms, steps, and ramps reminiscent of Adolphe Appia's legendary stage sets. These platforms, called Cavea, pay homage to the grandiose of ancient Roman theaters, evoking a timeless ambience.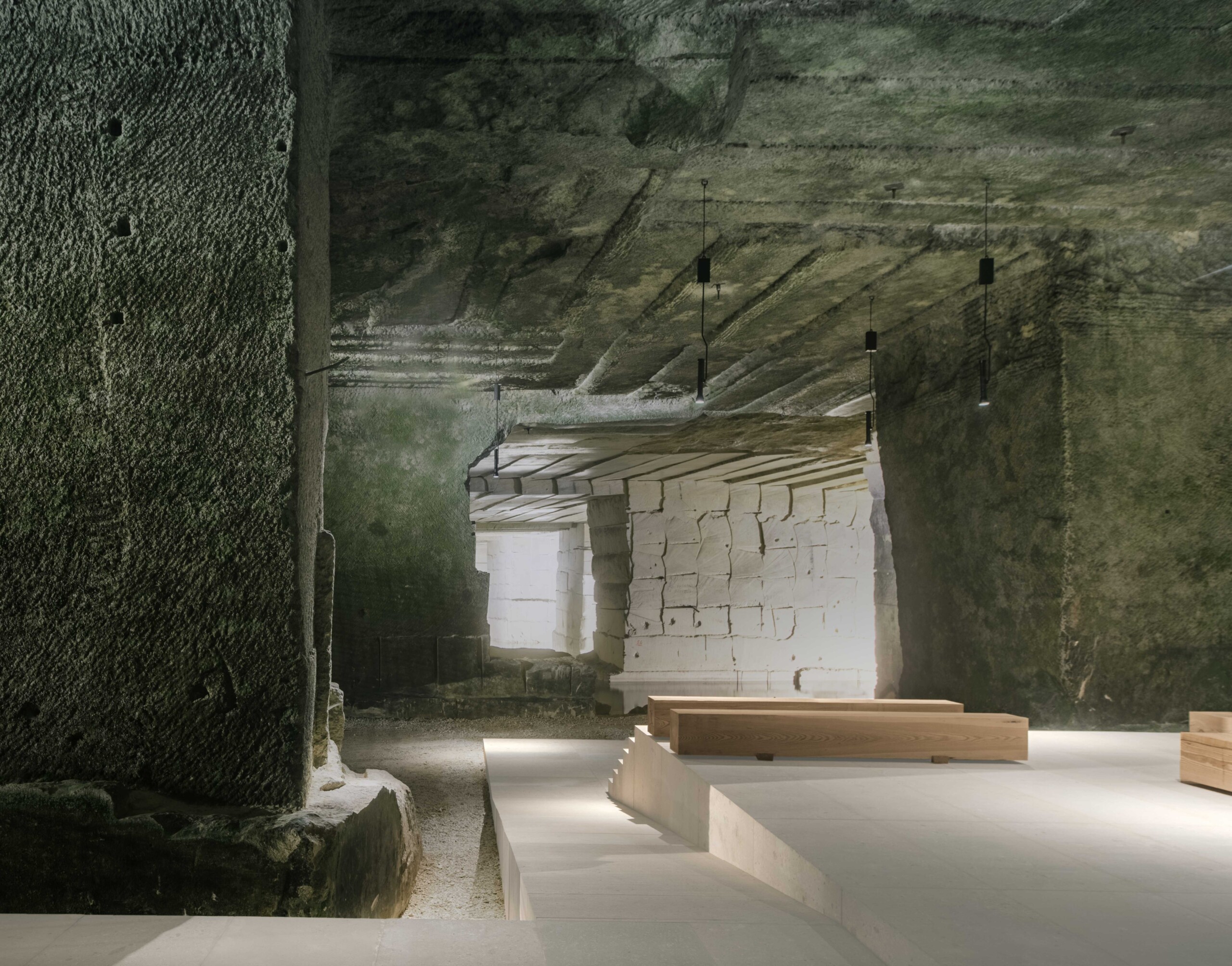 Respecting the historical significance of the Vicenza stone, the project stands as a testament to its unmatched magnificence. Utilizing this material exclusively, the Arcari project embraces its heritage with profound understanding of its value. Illuminated by Viabuzzino, both ambient and stage lighting take center stage, and the water-filled chambers add a mesmerizing touch to the visual spectacle.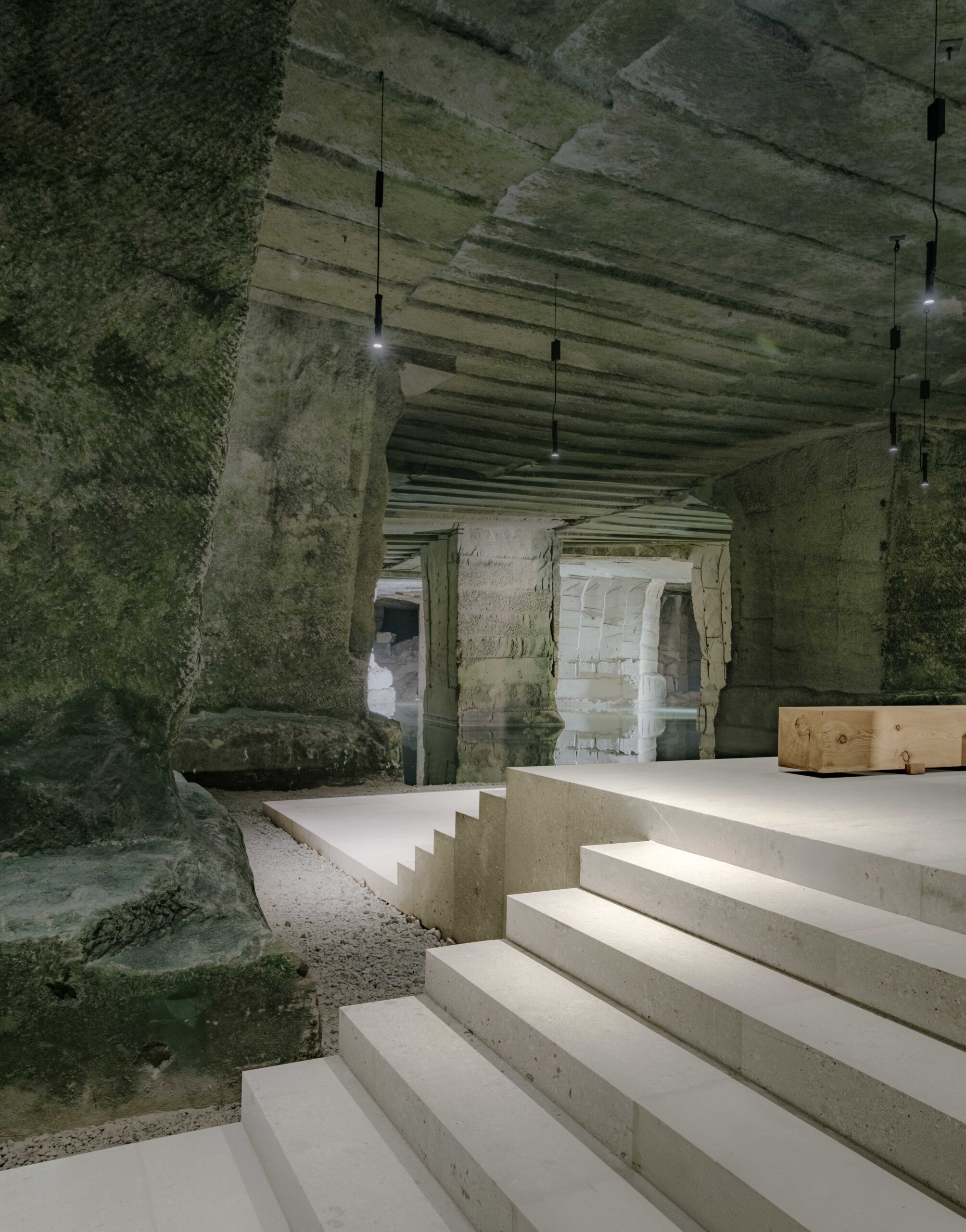 This project has breathed new life into this space, creating a versatile haven that reveres and accentuates its intrinsic uniqueness. To read more about the Cava Arcavi Zovencedo project by David Chipperfield Architects click here.