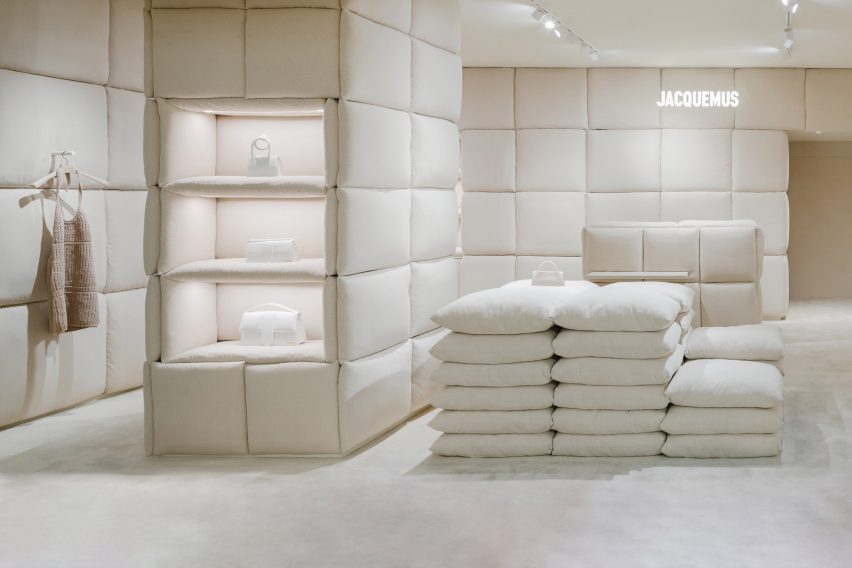 Dutch based studio AMO has created a bedroom-like interior for the Jacquemus store by using pillows to form the display stands and line the walls in this tactile womenswear boutique in Paris, France.
Located in the Galeries Lafayette Haussmann, the 60-square-meter shop was designed to feel like a bedroom.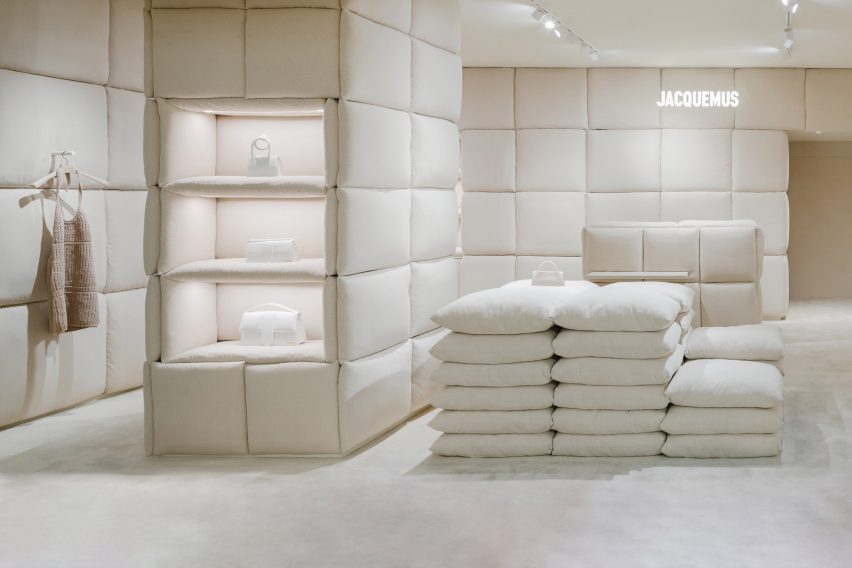 Integrating pillows that were made of linen to reference the textiles made in Provence, where the founder of Jacquemus, Simon Porte Jacquemus grew up. Exploring the materials palette that aims to capture the atmosphere of Provence, the fabric of the pillows is a reference of the South of France.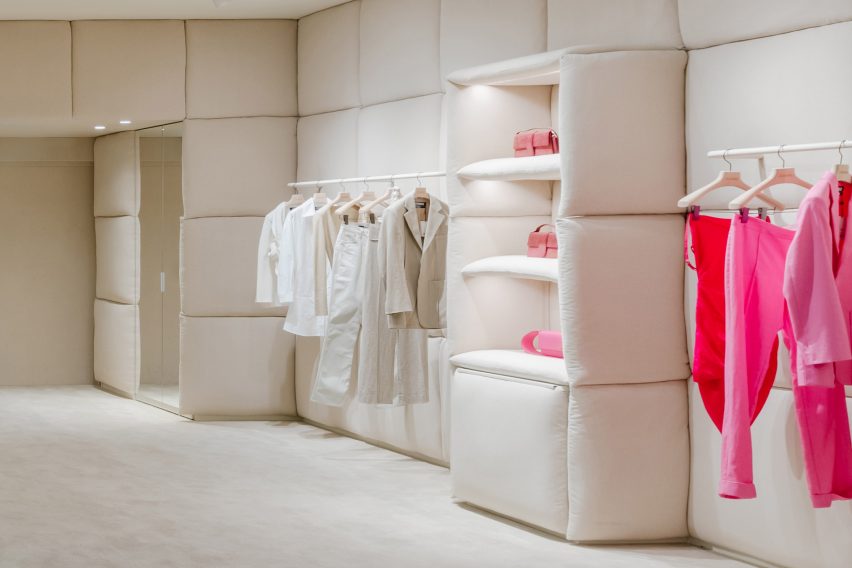 By creating a padded interior, AMO decided to add a stack of pillows that serves as a seating area for visitors and clients as well as a spot to showcase one of the most famous tiny signature bags from Jacquemus.
To the small but important details, AMO decided to finish the store's interior by including cream-coloured carpet, soft lighting and clothing rails in milky beige hue, everything to create a bedroom atmosphere and bring together a home feeling.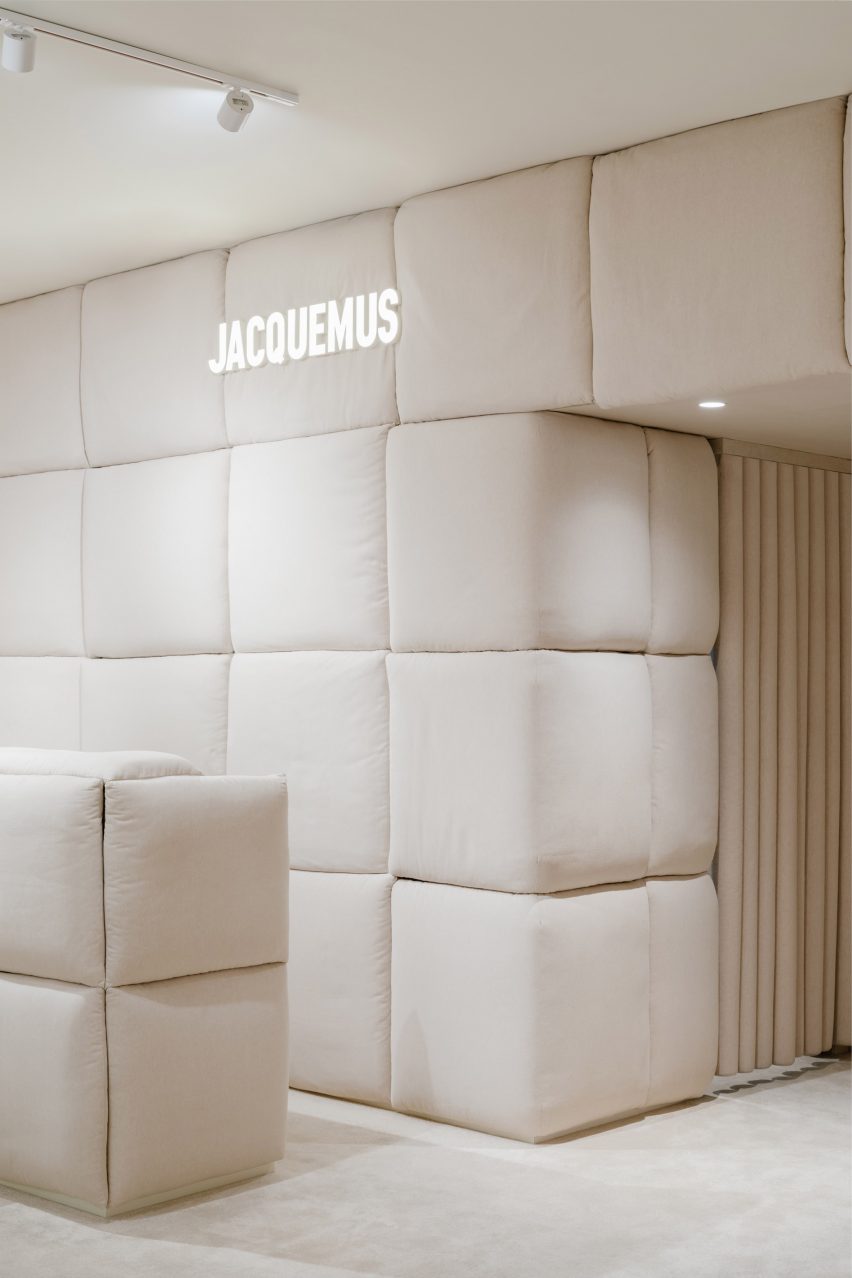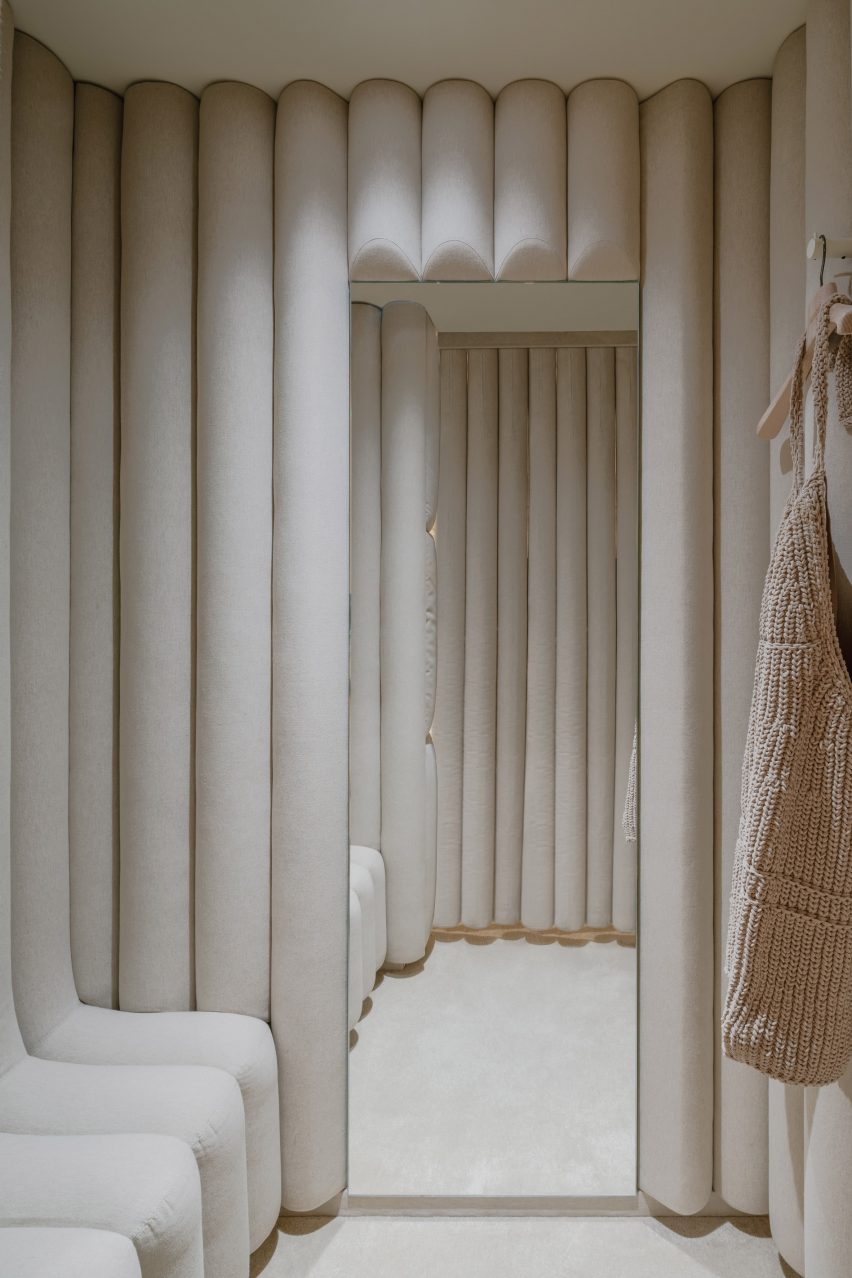 Like AMO, NOWN wanted to create an impact and a conversation starter by designing InfiKnit™, where two different worlds collide and combine their techniques on generating a new solution.
Integrating fashion with architectural solutions, the NOWN team has recently released a new product, with four different patterns (Gradient, SoftCircuit, Expansion, Oxida), where fashion technology meets architects and engineers — InfiKnit™ SoftCircuit explores 3D knitted yarns to its best, a mix of textures and colors to challenge your eyes that also creates a cozy bedroom-like feeling.
Crafting a puffy-like texture, InfiKnit™ SoftCircuit comes in endless color combinations, making the perfect impact into any space while creating a friendly and pleasant place to be.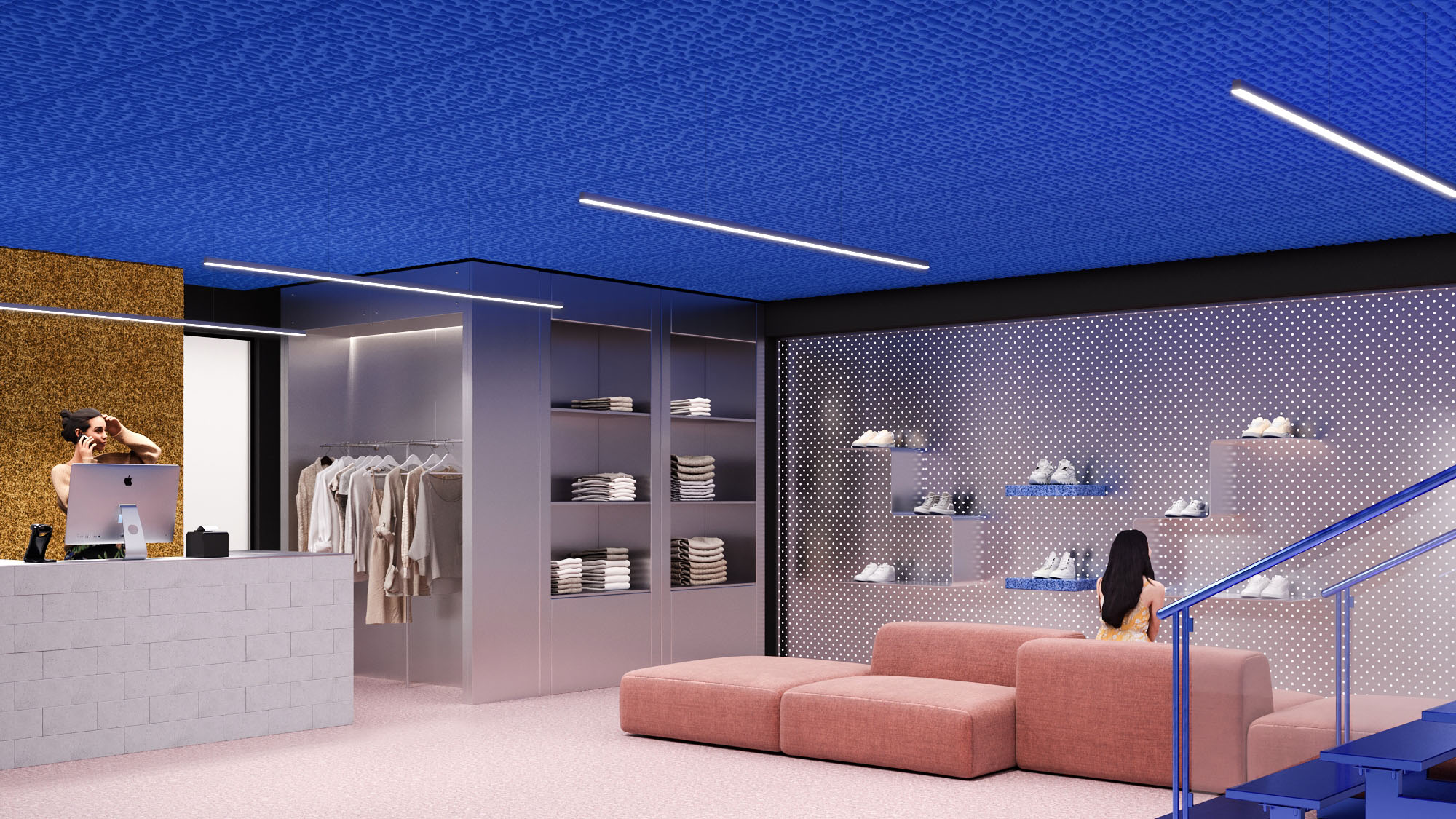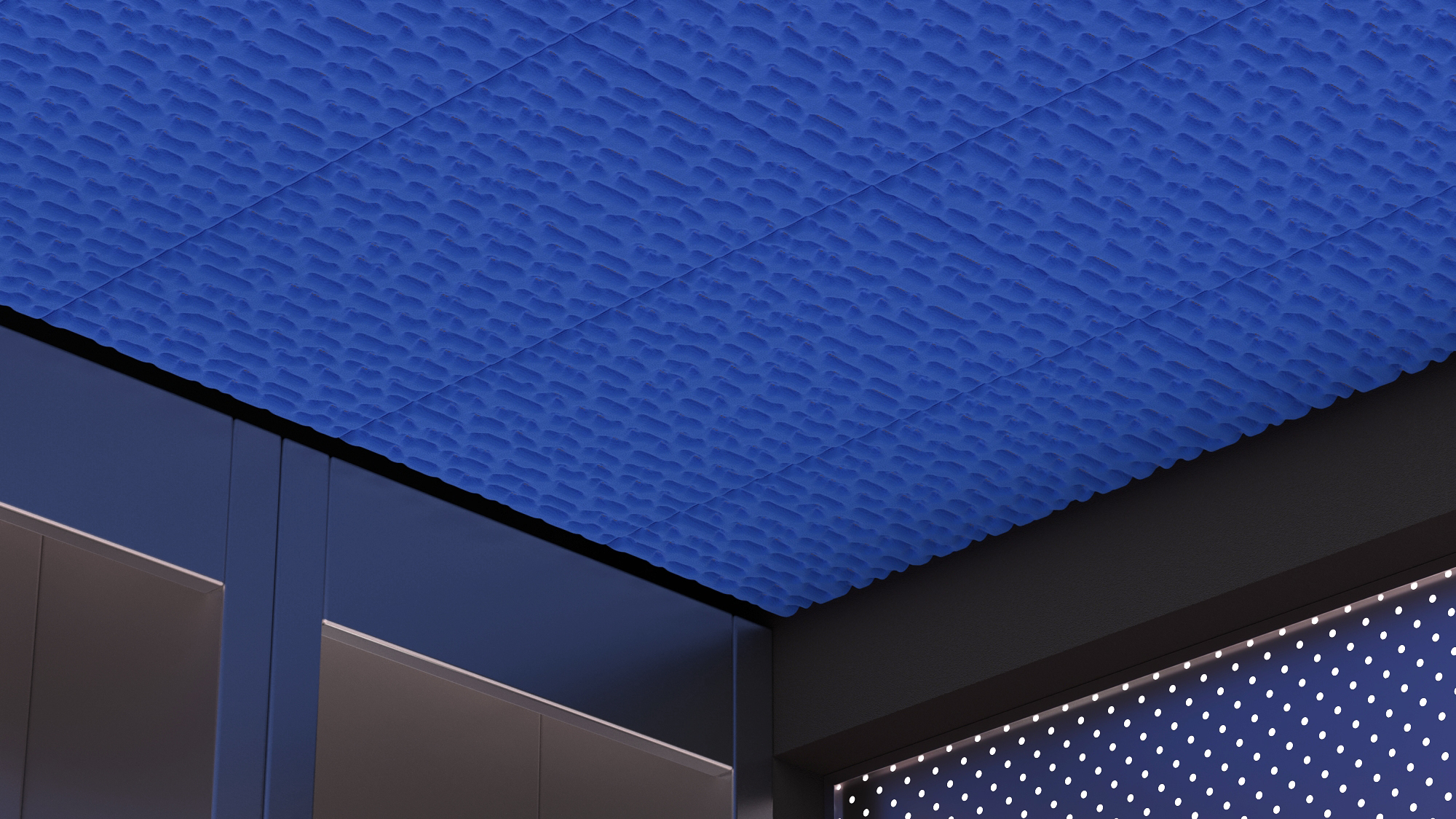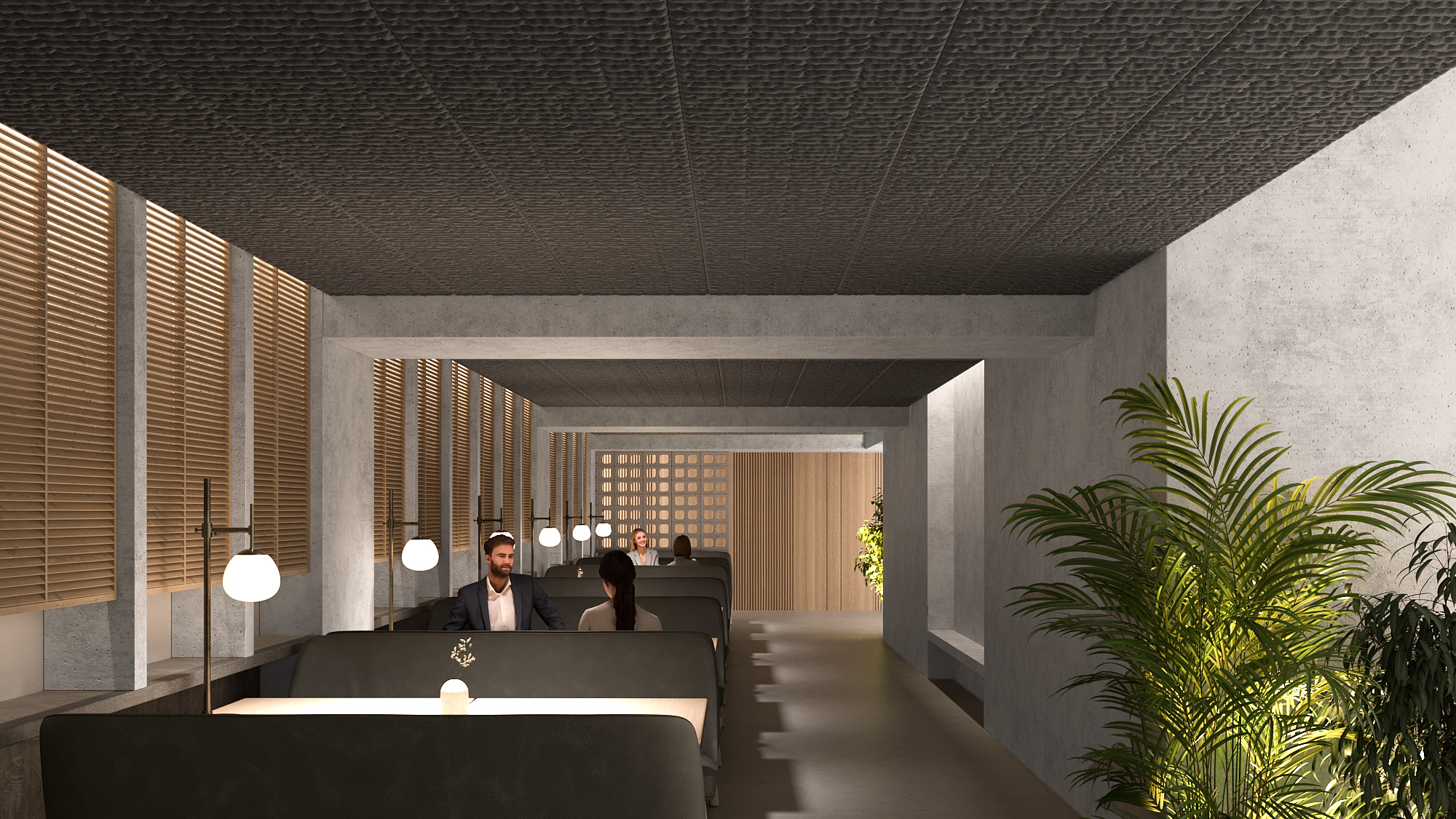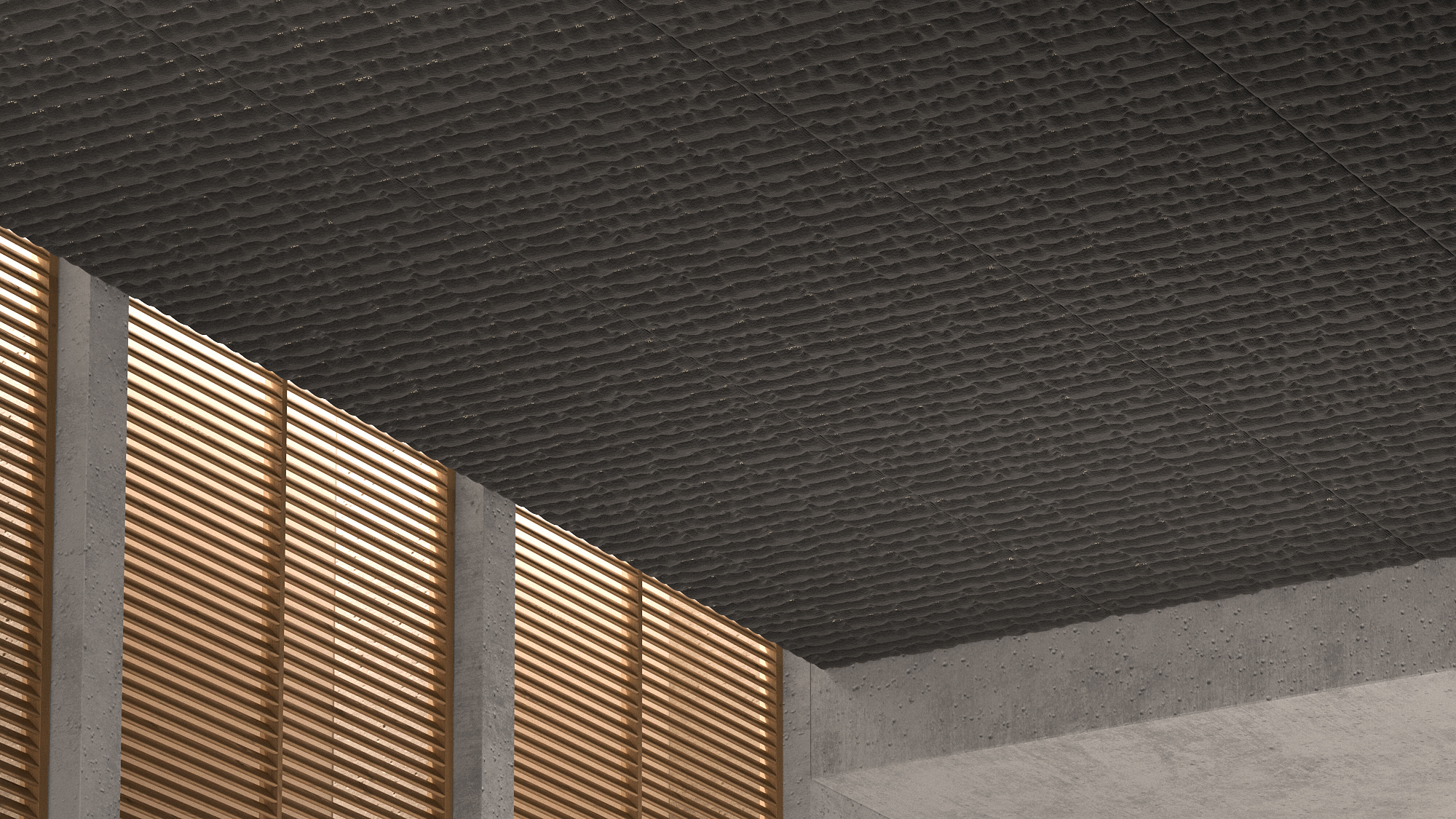 Explore more of InfiKnit™ SoftCircuit and its family here.
We are waiting for your samples request, enabling you to also explore the InfiKnit™ possibilities that this new technology will bring to your project.
Jacquemus Project Credits
Partner: Ellen van Loon | Architect: Giulio Margheri | Team: Valerio di Festa, Camille Filbien and Mattia Locci
The photographs are by Benoit Florencon.