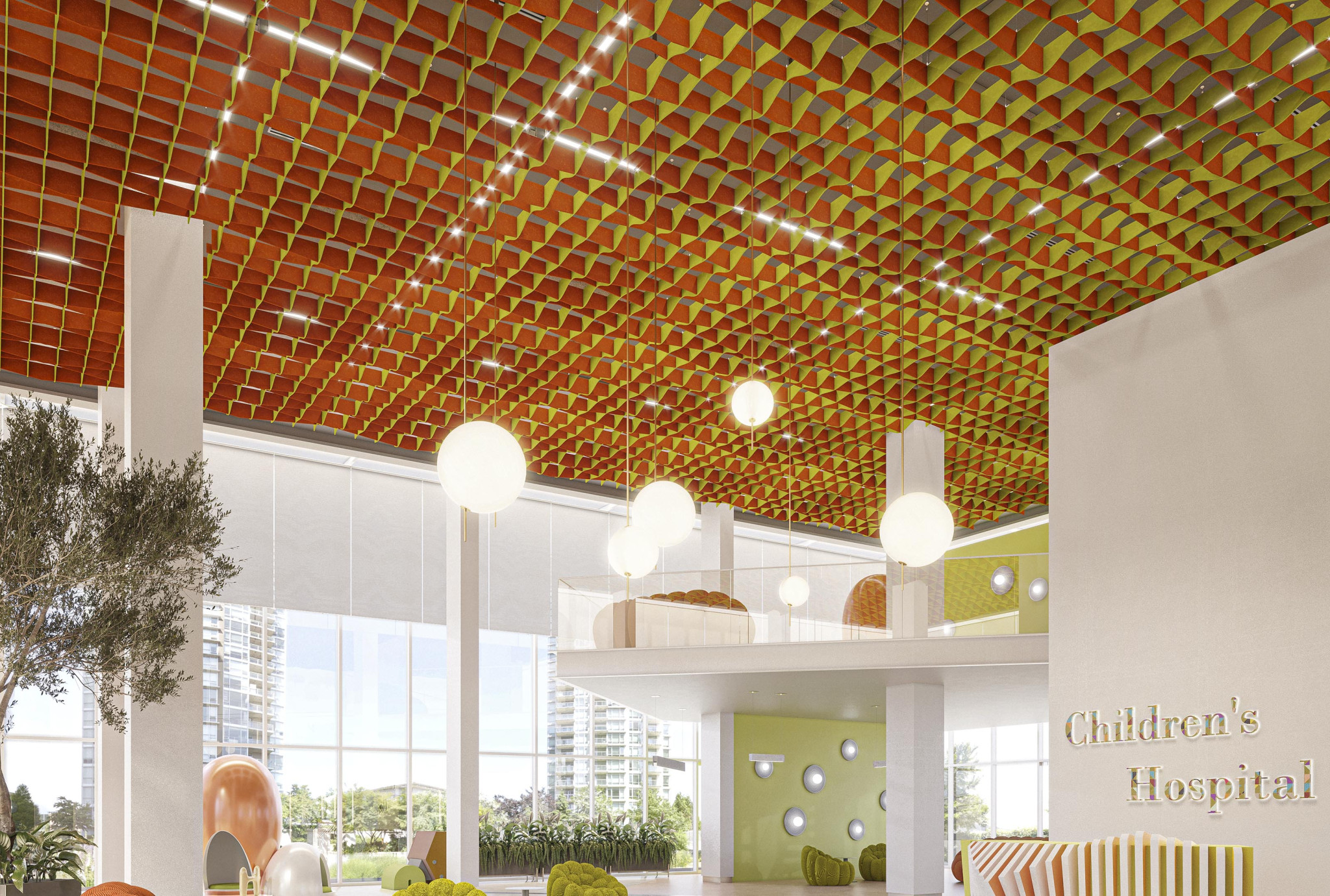 One of NOWN's most versatile and popular lines, SoftGrid® acoustic baffle system, just received a colorful aesthetic update in the form of new Duo Tone finish options. Architects and designers alike will now be able to specify a myriad of dual finishes and mixed color options and premium wood finishes, to bring new life to commercial spaces. Unlock new layers of design possibilities as unlimited as your imagination.
On the heels of NOWN's recent dual honors at this year's CISCA Construction Excellence Awards, dual colorways are now available for your next project. Most* SoftGrid® modules are now available in both Duo Tone, and non-Duo, single color configurations, mixable in layouts to create new dynamic designs not previously possible. This design choice was first introduced on SoftGrid® Switch, the response was overwhelmingly positive, and this option is now offered across all the following designs: Deca, Dome, Flux, Orbit, Round, Scale, Sine, Skyline, Square, Switch, and Wave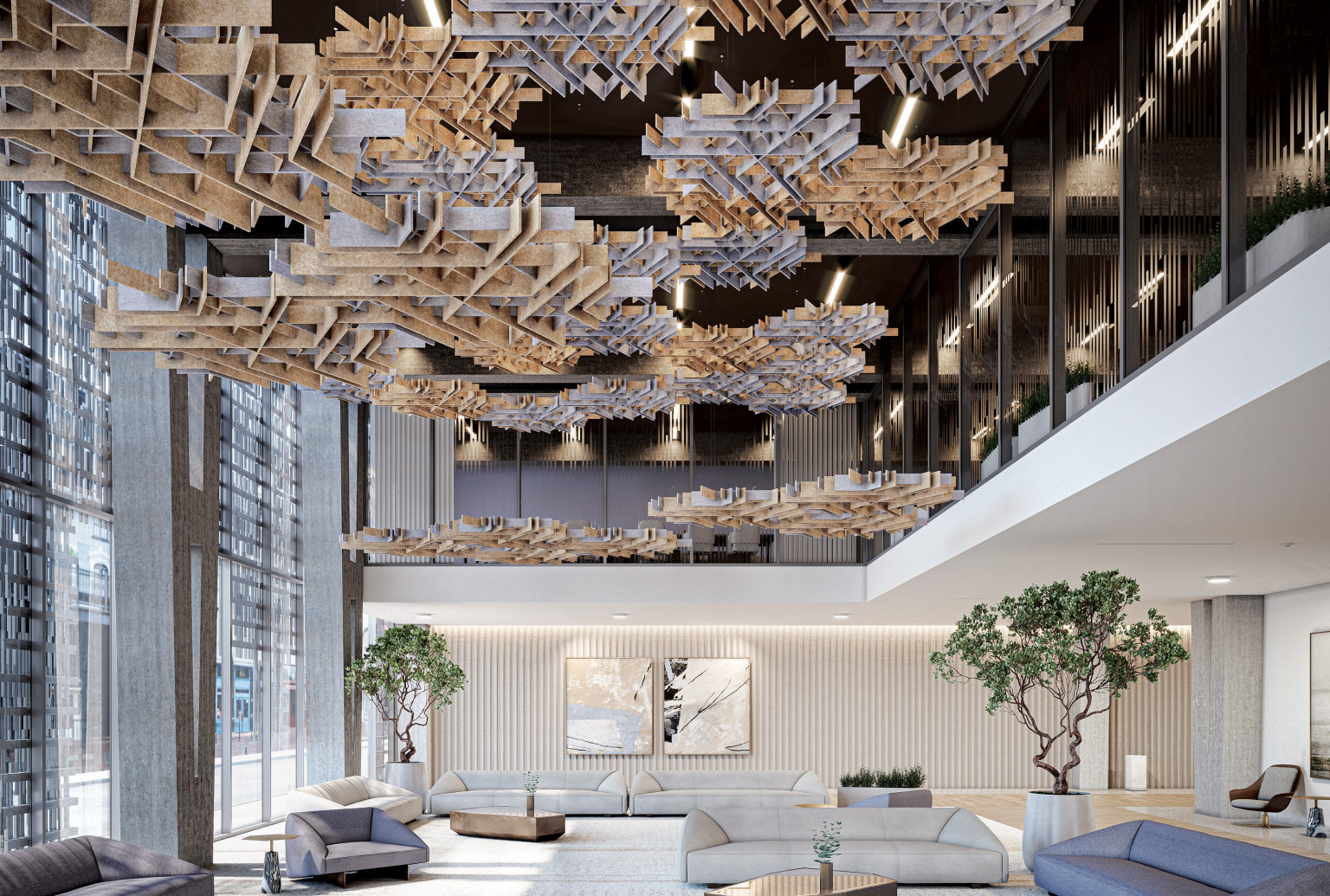 These new Duo Tone color schemes add another layer of depth and dimensionality to your acoustic baffle configuration. Add a secondary color to maximize your design intent fully. Incorporate company colors to incorporate a branded aesthetic or a secondary color to really make these modules pop with color.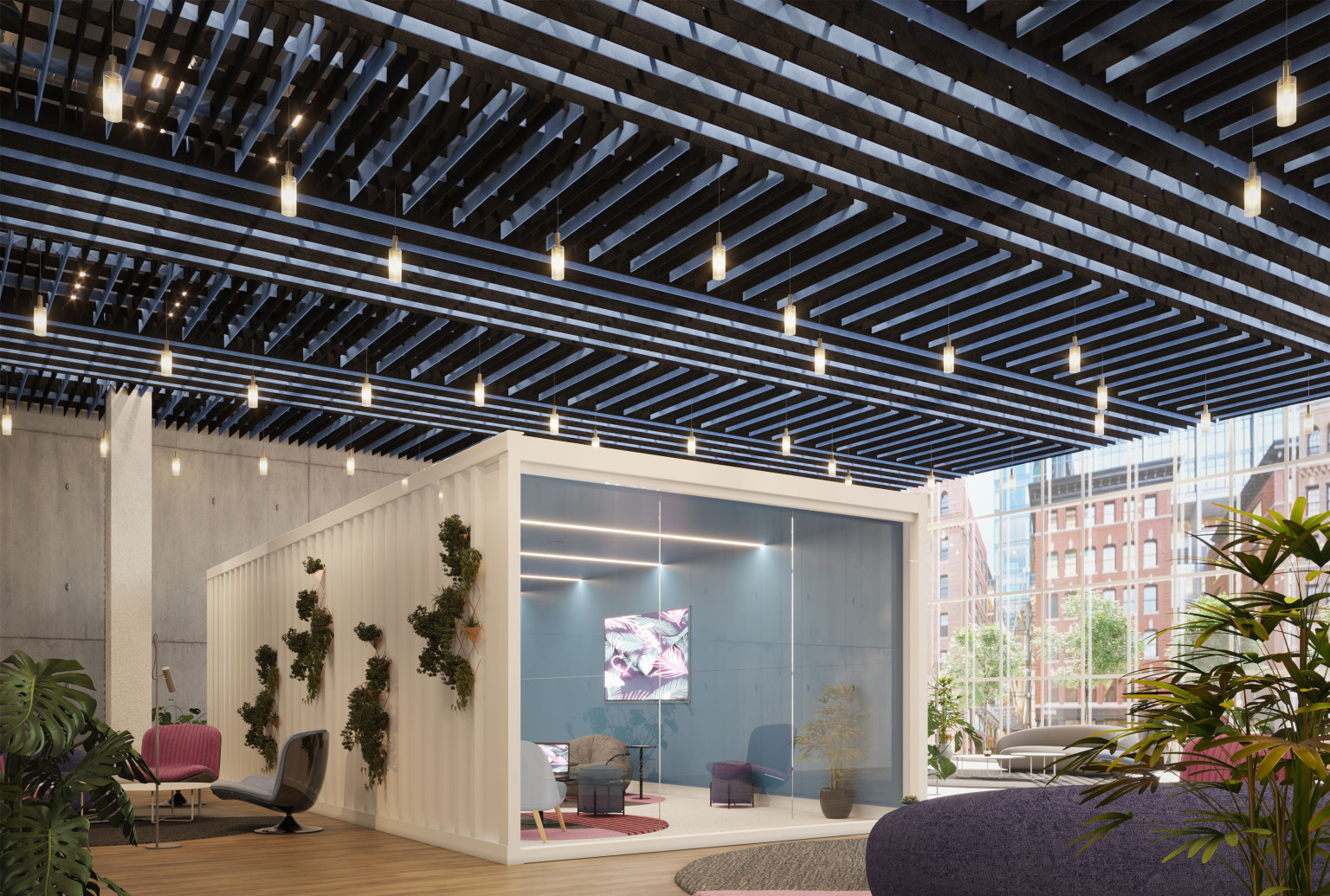 Fully realize your dual design intent with this new visual enhancement to this multi-faceted line. Like all SoftGrid® designs, these acoustic modules are made from acoustically calibrated Soft Sound® material, made of 100% PET, to deliver the best sound attenuation.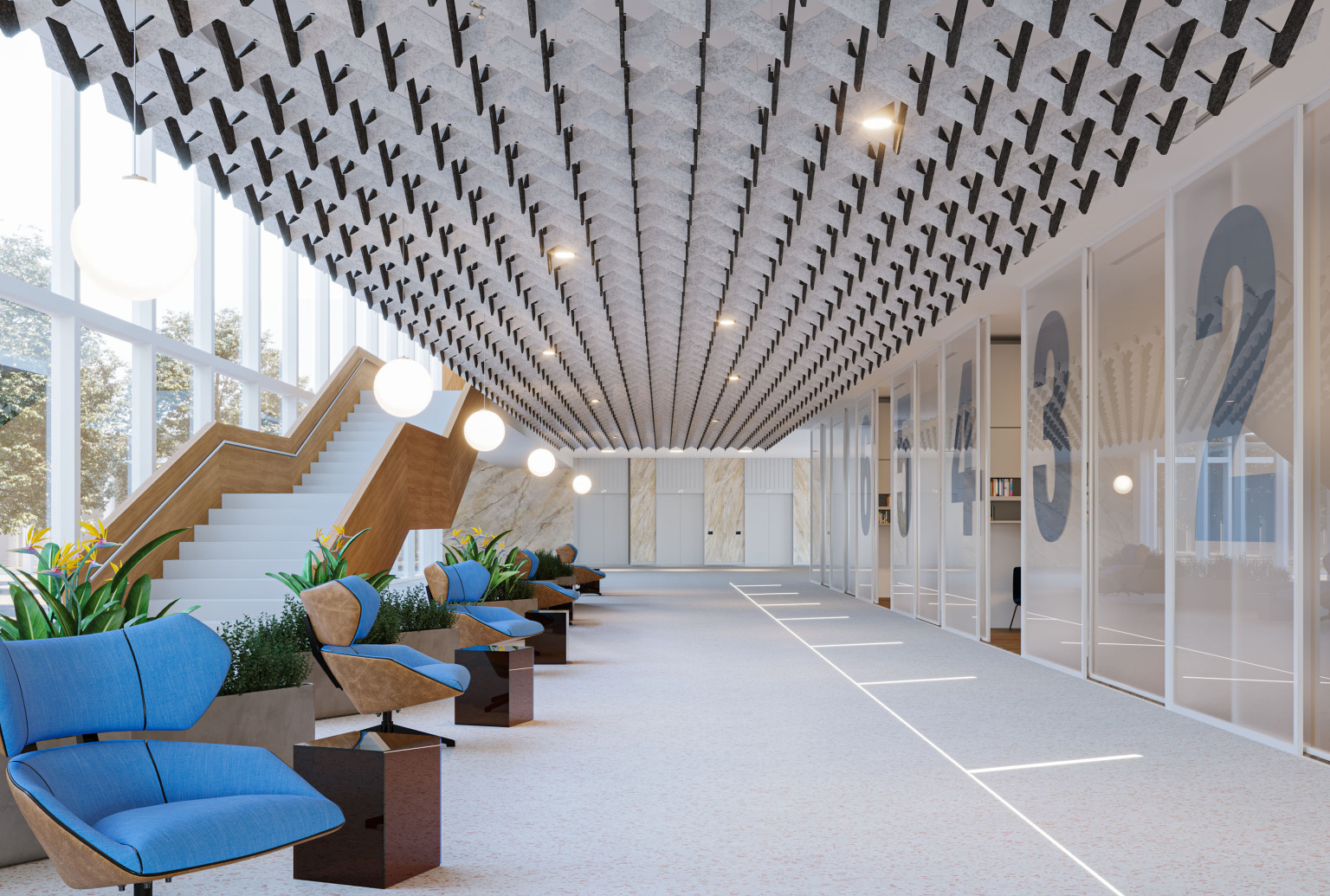 To learn more visit our SoftGrid® line and product pages, or contact your local rep for product questions or sales inquiries. Our team is here to help fuel possibilities for your next project!