Arborisa™ Denza features a dense array of acoustic comfort made of our Soft Sound® material. Highlighted by a combination of intersecting fins and baffles transforms Denza into an exceptional aesthetic for your next project. This sound attenuating canopy of biomorphic branch-like clouds can connect with other Denza modules creating unique biophilic-inspired acoustic layouts. Install in tandem with other geometric acoustic modules to create one-of-a-kind spaces filled with balance and design variation.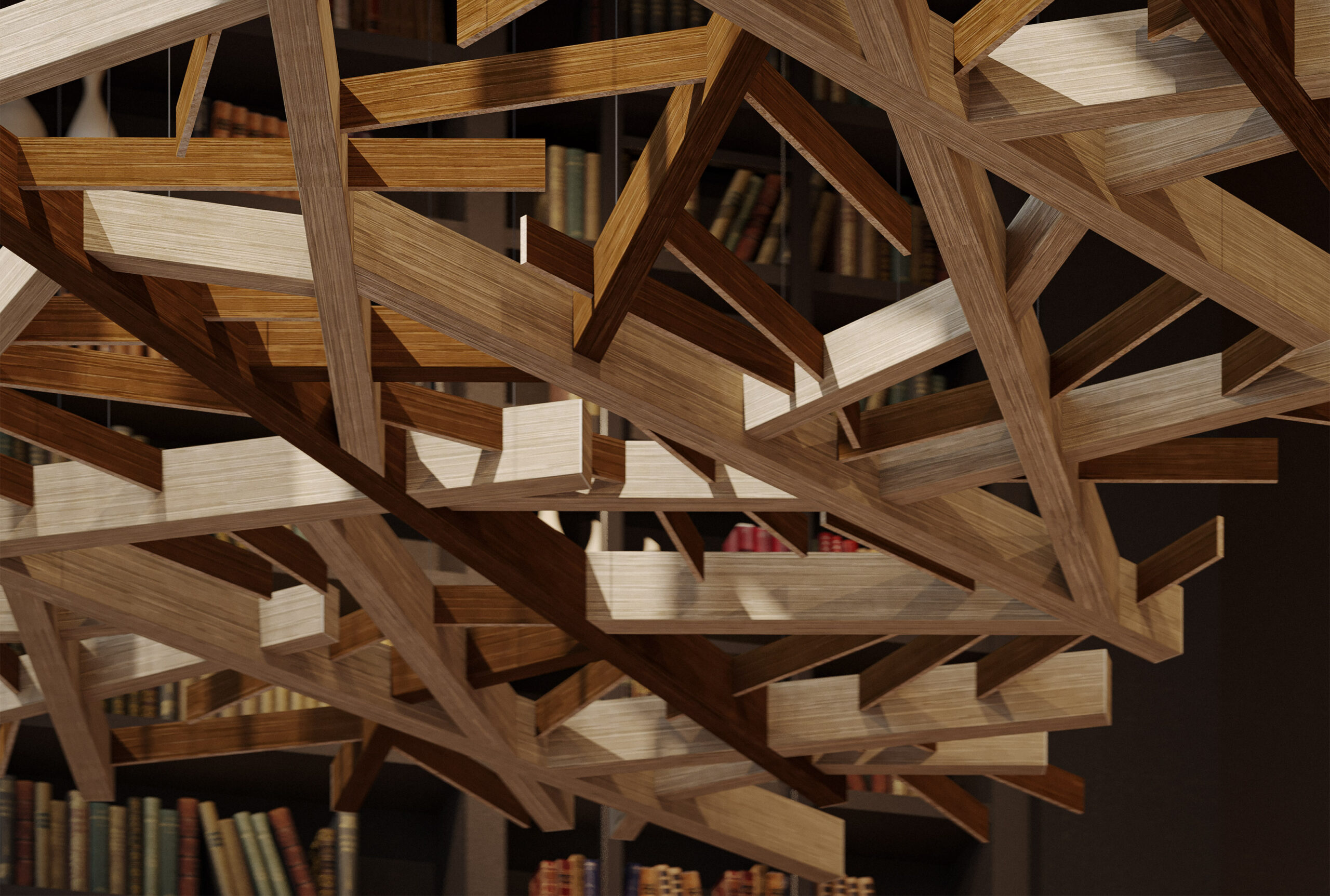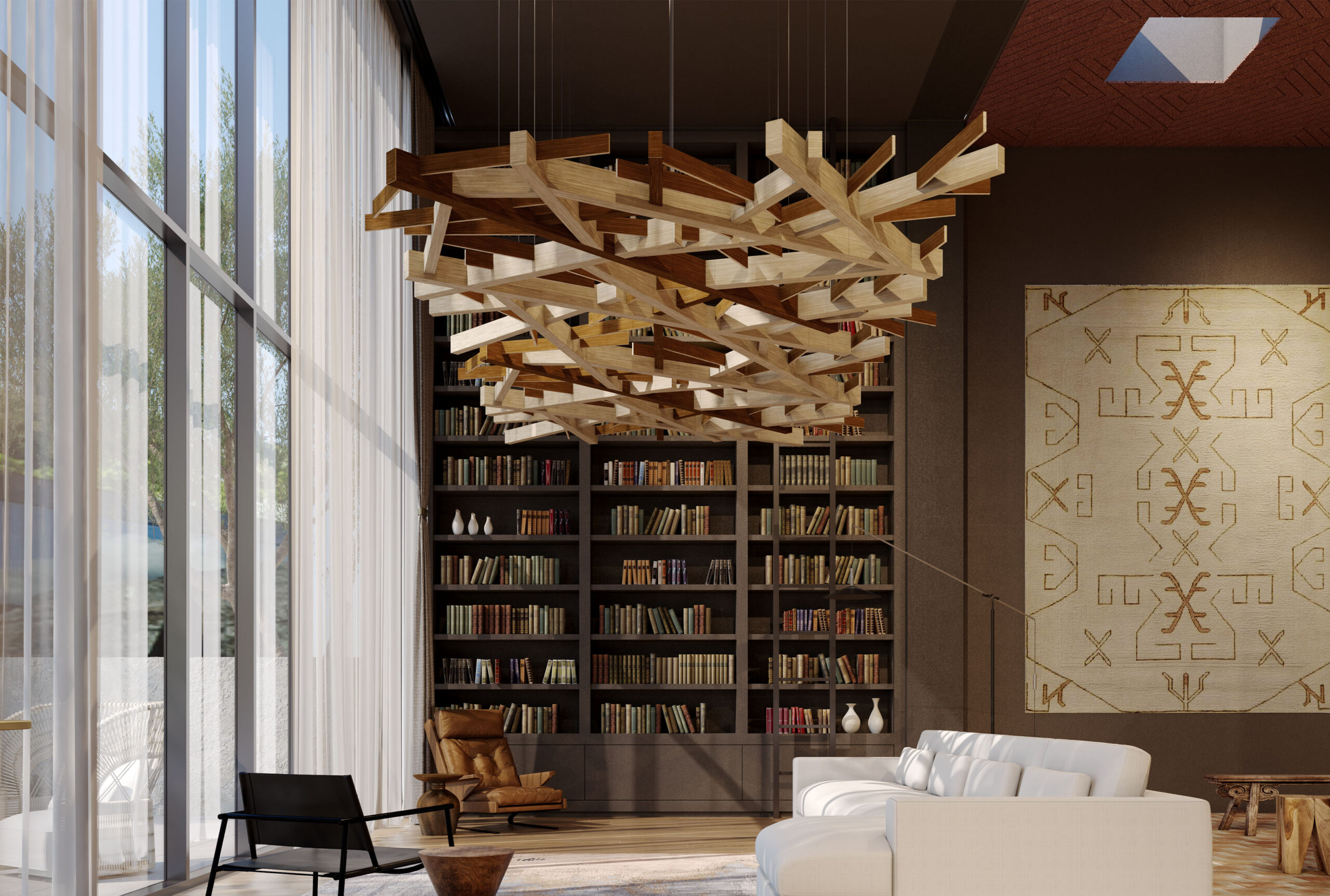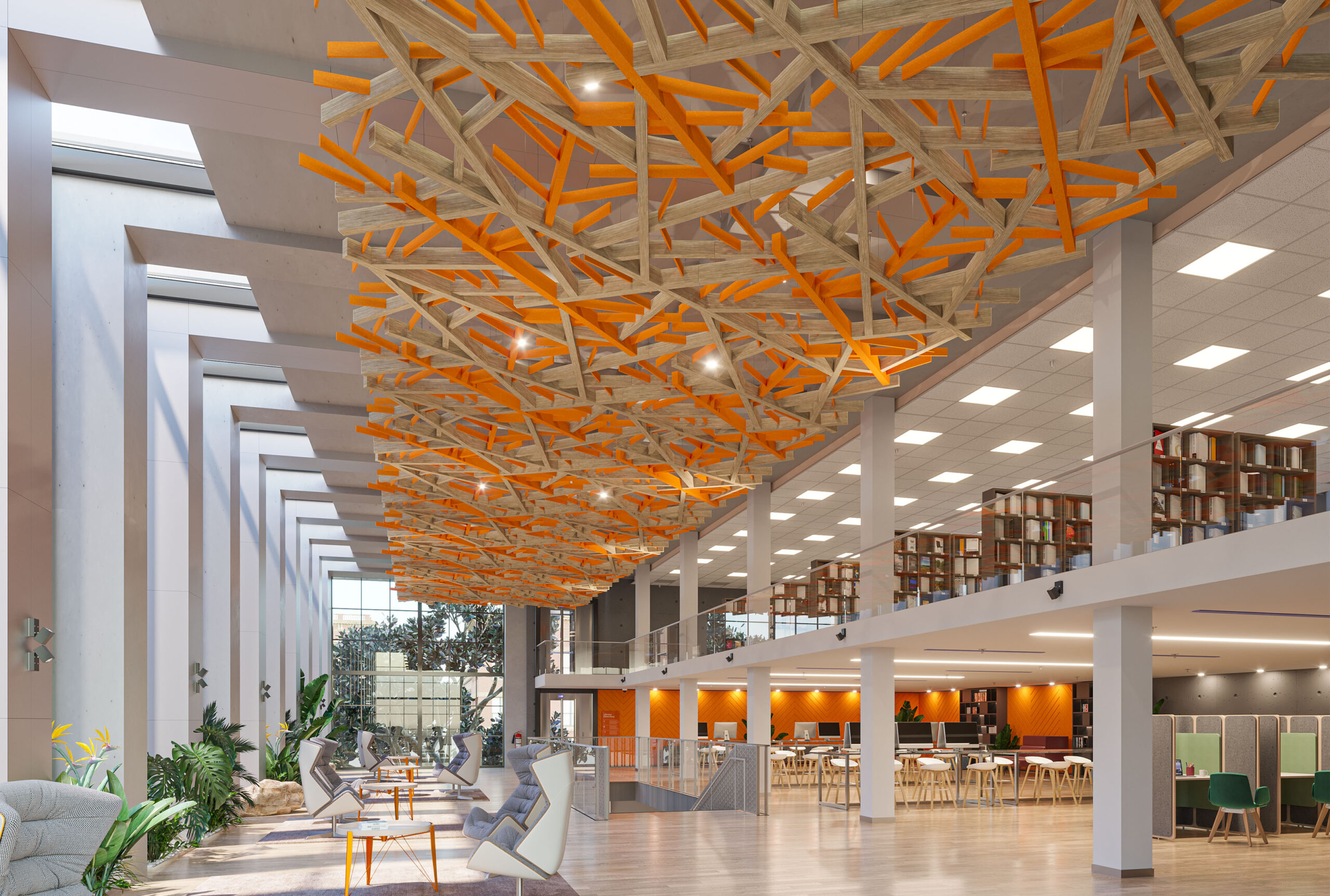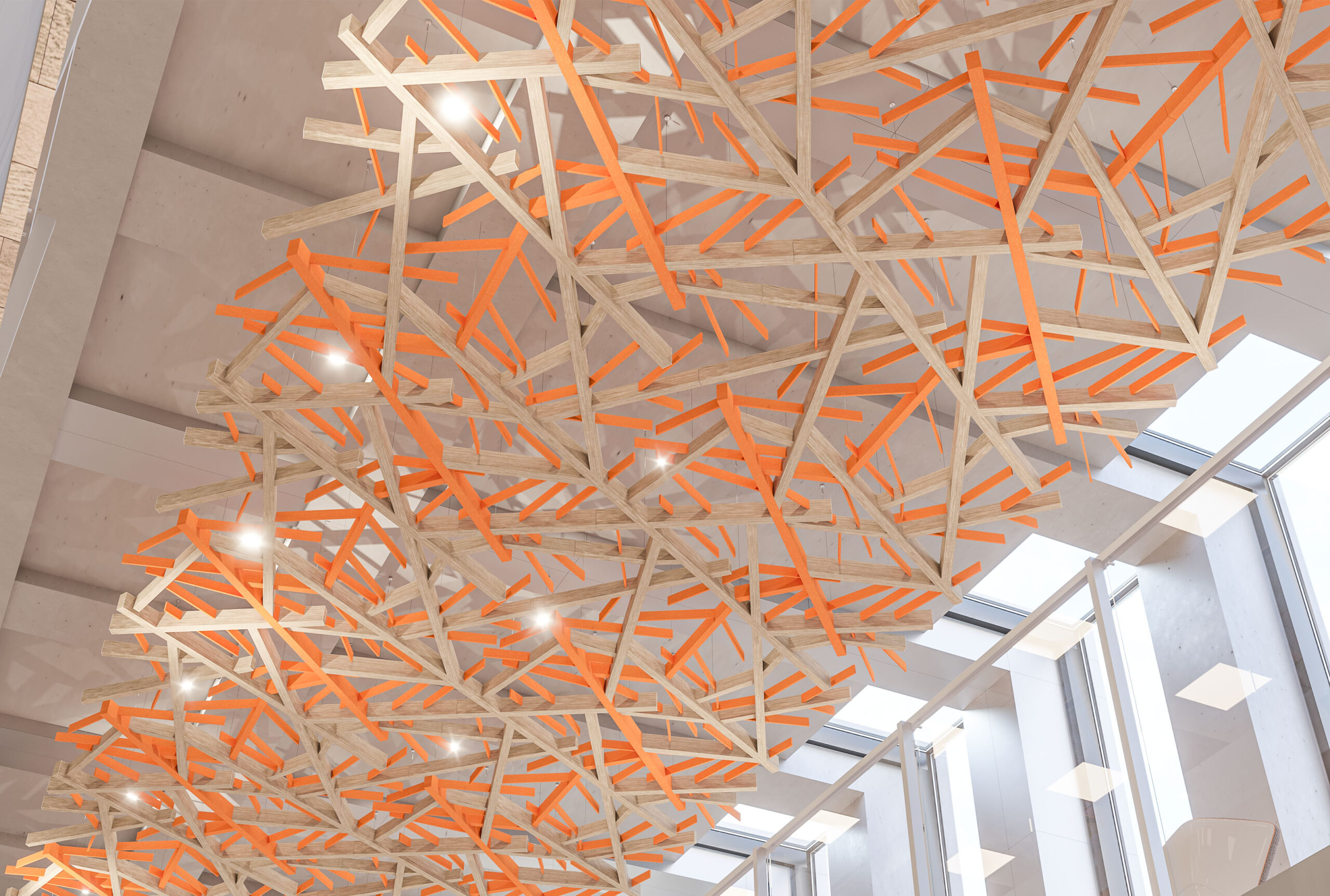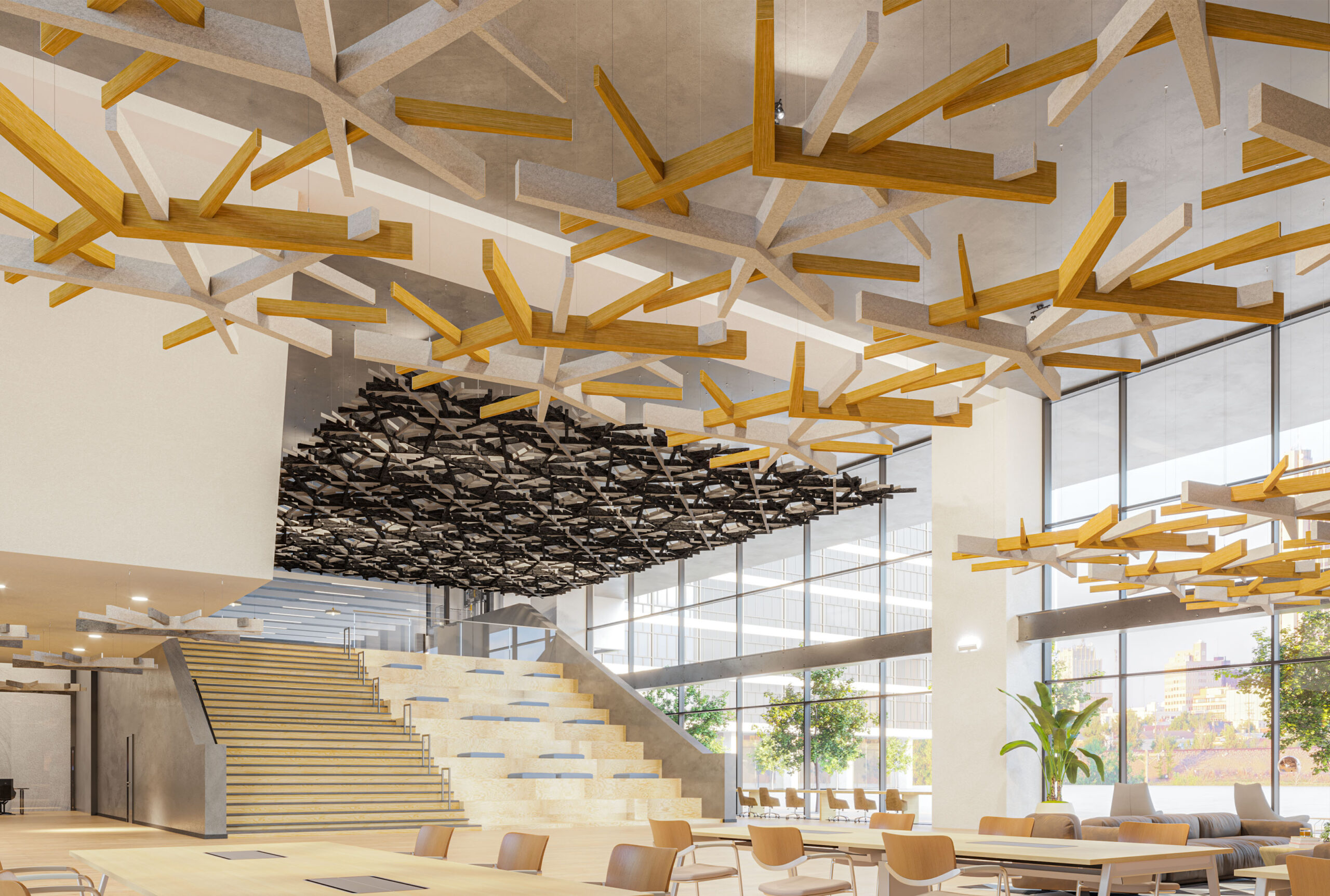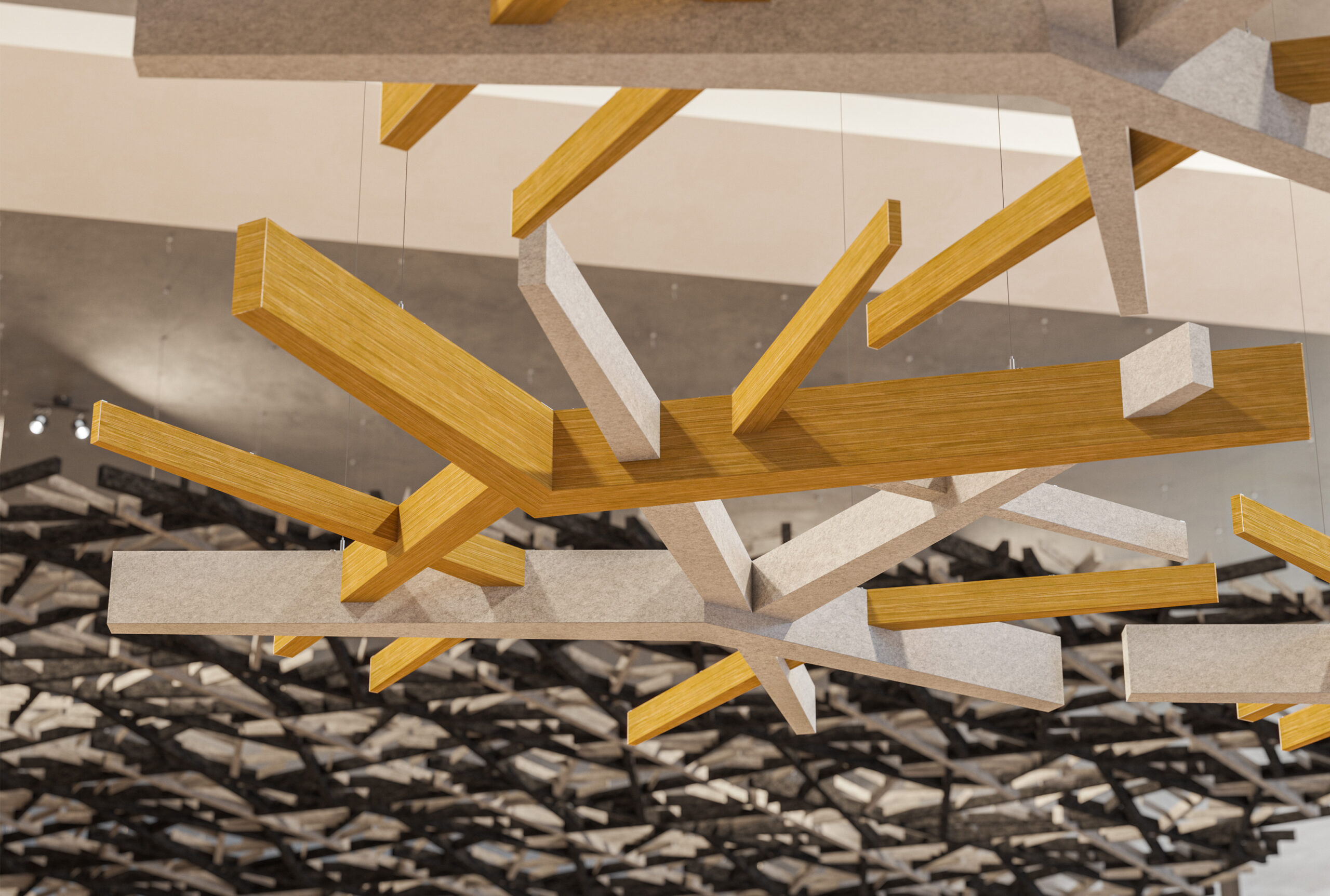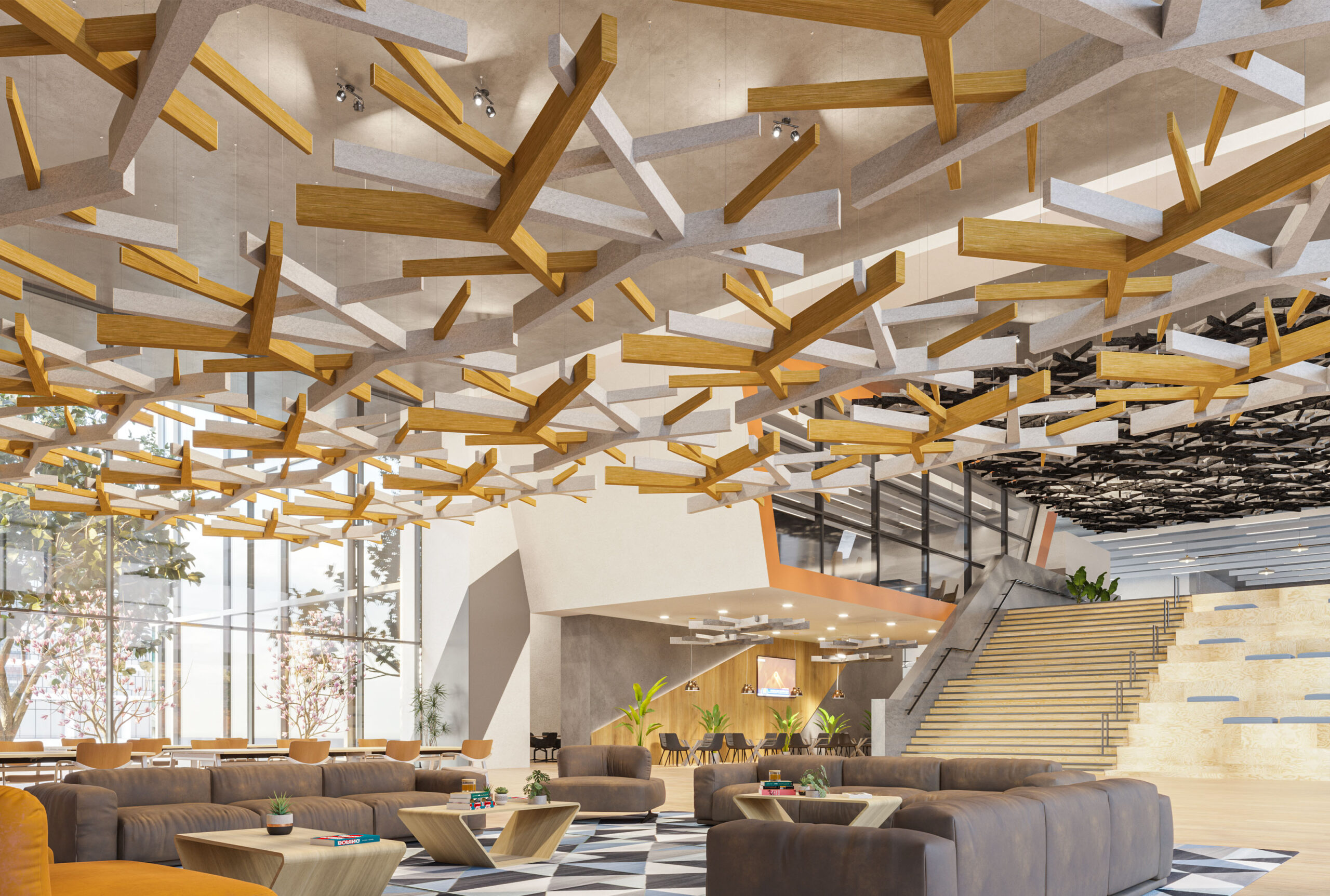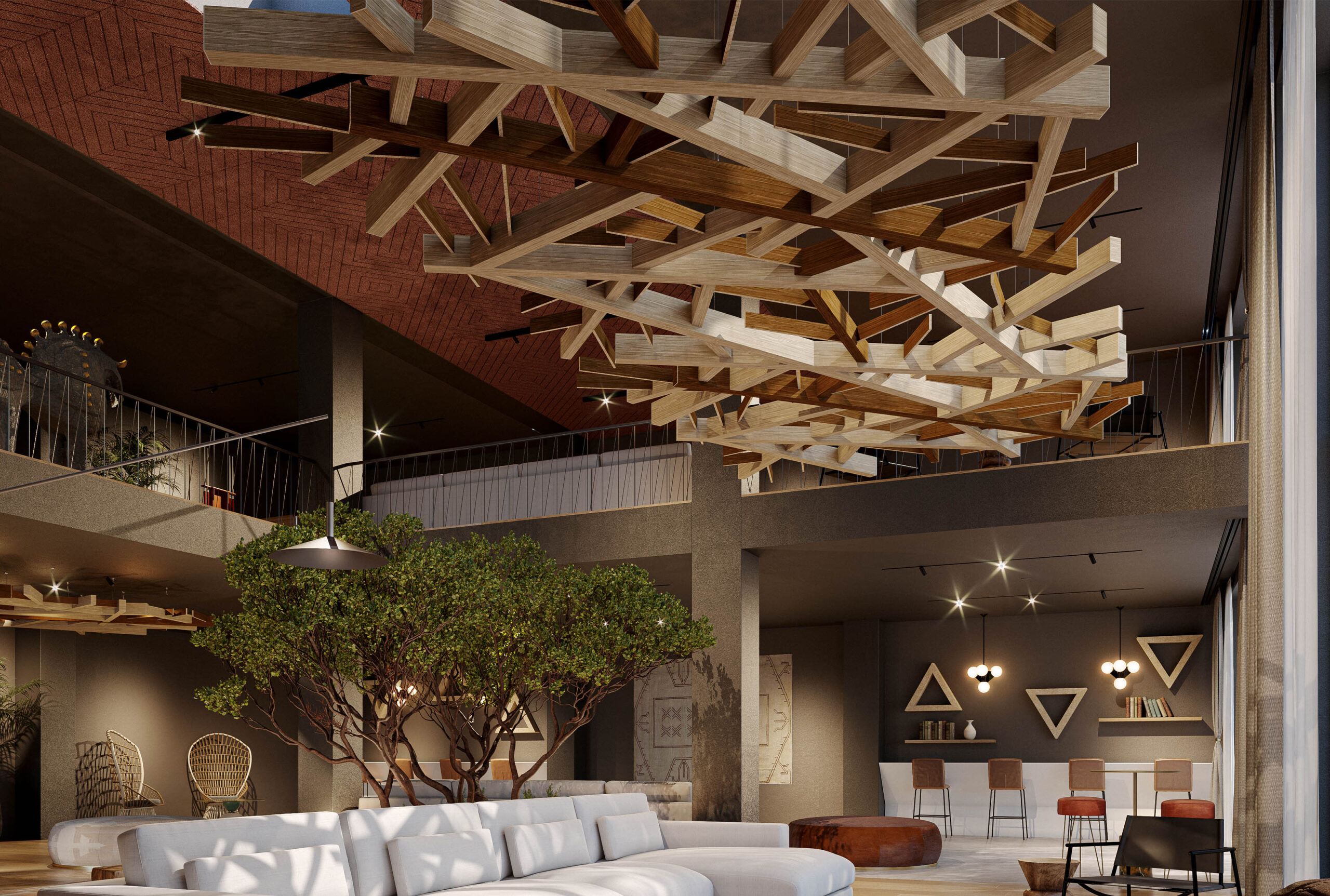 Key Features
Acoustic Performance

Arborisa's Soft Sound® material reduces the impact of noise from everyday annoyances like ringing, typing, and chatter resulting in a more pleasant and productive environment. Its material works in concert with the design to help reduce and control reverberations leaving a lasting impression at scales ranging from assembly halls to conference rooms.

Expansive Soft Sound Library

Customize your Arborisa system by specifying modules in your preferred finish. Choose from an extensive colorful library of SoftSound® finishes and premium wood textures.

Duo Capability

For further customization of your Arborisa system, mix and match colors with Duo finish capabilities. Mix colors and textures in an expanding range of dynamic combinations to fully achieve your design intent. Perfect for incorporating branding or composing a dynamic two-tone transformative field.

Open Accessibility in Plan

Arborisa's open grid design makes integrating systems above or below the modules simple and feasible. Easily removable fins and open structure makes accessing lights, HVAC, rigging points, plumbing, AV equipment, and life safety systems easy for your maintenance team.

Organic Biophilic Design

Inspired by the natural look of a lush tree canopy, Arborisa mimics the appearance of expansive tree branches to create acoustic cloud systems. Assemble an organic, continuous, and non-repetitive surface with Arborisa modules inspired by nature's biomorphic forms and patterns.
Product Details
Dimensions

2440 x 2440 (Min. 70 Max. 120).

Material

12mm Soft Sound® (PET), Stainless Steel

Attachment Method

1.5mm stainless cable and hardware

Accessibility

Yes, quick release cables

Standard Module

Understanding the Module - Plan

Designing with Modules

Designing with Modules - Grid

Understanding the Module - Elevations

Optional Duo Tone

Attachment Details - Close-ups

Attachment Details - Module

Sustainability and Certifications

488

Each module is made from 488 recycled water bottles

Cradle to Cradle®

Bronze Status Pending

100%

Declare certified to be fully salvageable/reusable in its entirety, recyclable (100%).
Materials and Finishes
Soft Sound® Color Group A

White

Snow

Marble

Heather Gray

Graphite

Carbon

Onyx

Apple

Tangerine

Lemon

Taupe

Sand

Kiwi

Whisper

Sky Blue

Denim

Absinthe

Abyss

Azore

Mars

Macchiato

Soft Sound® Wood Texture

Gray Ash

White Oak

Golden Oak

Oak

American Walnut

Charred Oak

Charred Ash

Ebony
EXPLORE OTHER NOWN PROJECTS