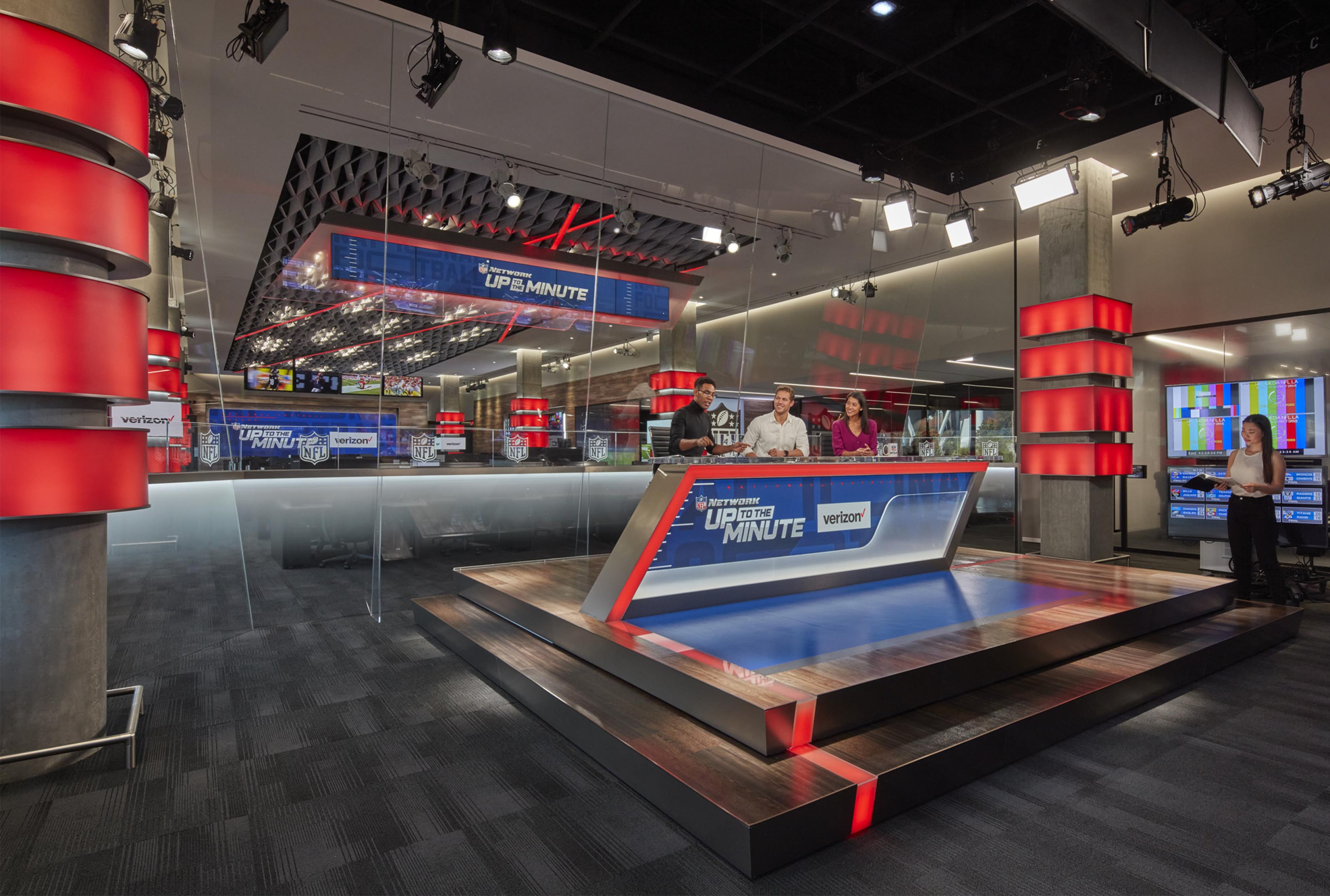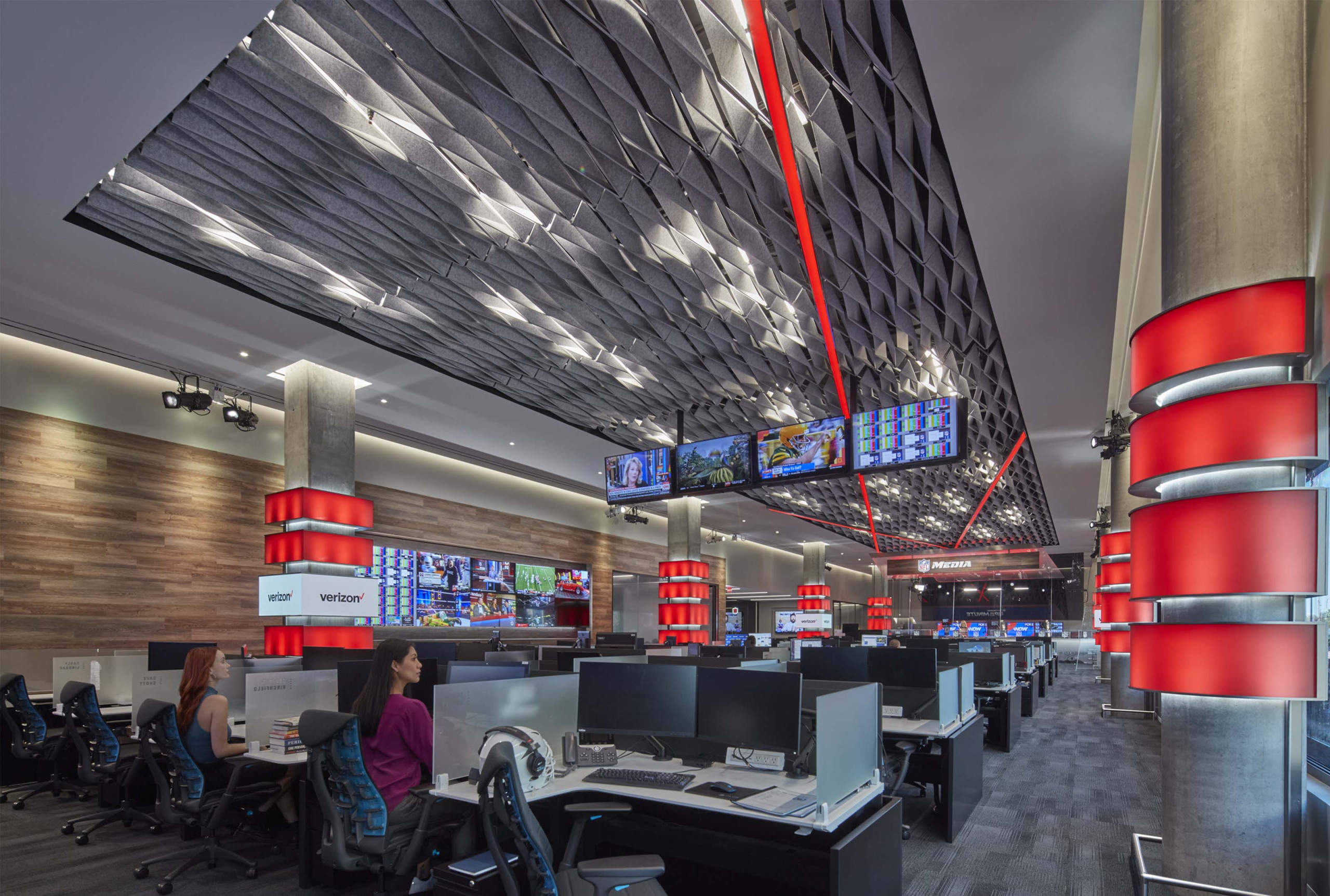 NFL
An all-out blitz of architectural design, the new dynamic, sustainable community-based studio for the NFL MEDIA Center, located near SoFi Stadium, home of this year's Big Game! NOWN became the top choice for a "kit of parts ceiling acoustic system" for the project comprised of performative, geometric, sustainable, and dynamic systems. The textural acoustic Soft Sound® modules make up the aesthetically pleasing SoftFold® ceiling baffles to create a motion-filled vibrant, on-camera backdrop in the studio for the NFL Media Network. SoftFold® provides quality acoustic properties allowing it to dampen excess noise, crucial in a media studio.
The 100 year Legacy of the NFL, and NFL MEDIA's growing legacy, is now calling its new LA, NFL MEDIA STUDIO home, residing at Hollywood Park's SoFi Campus.
Location: Inglewood, CA
Architect: Gensler
Installer: Elljay Acoustics, Inc.