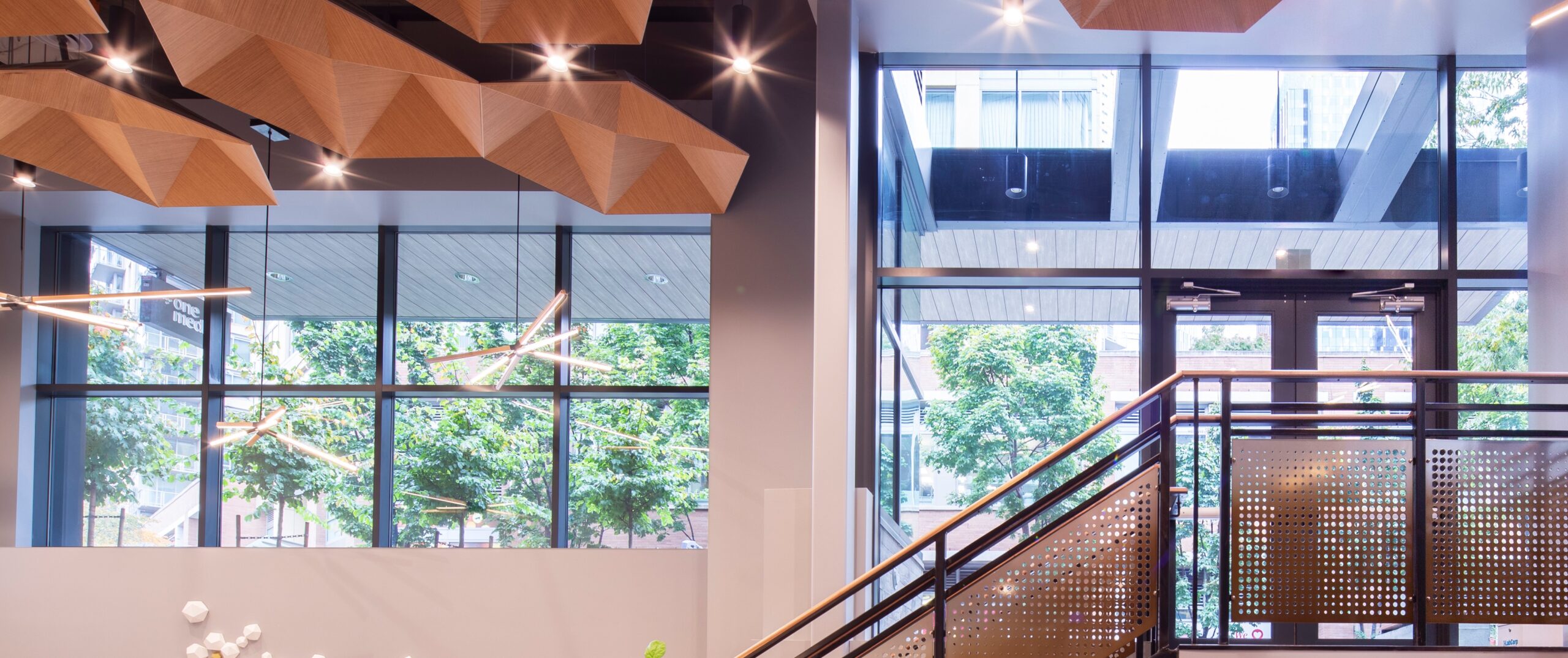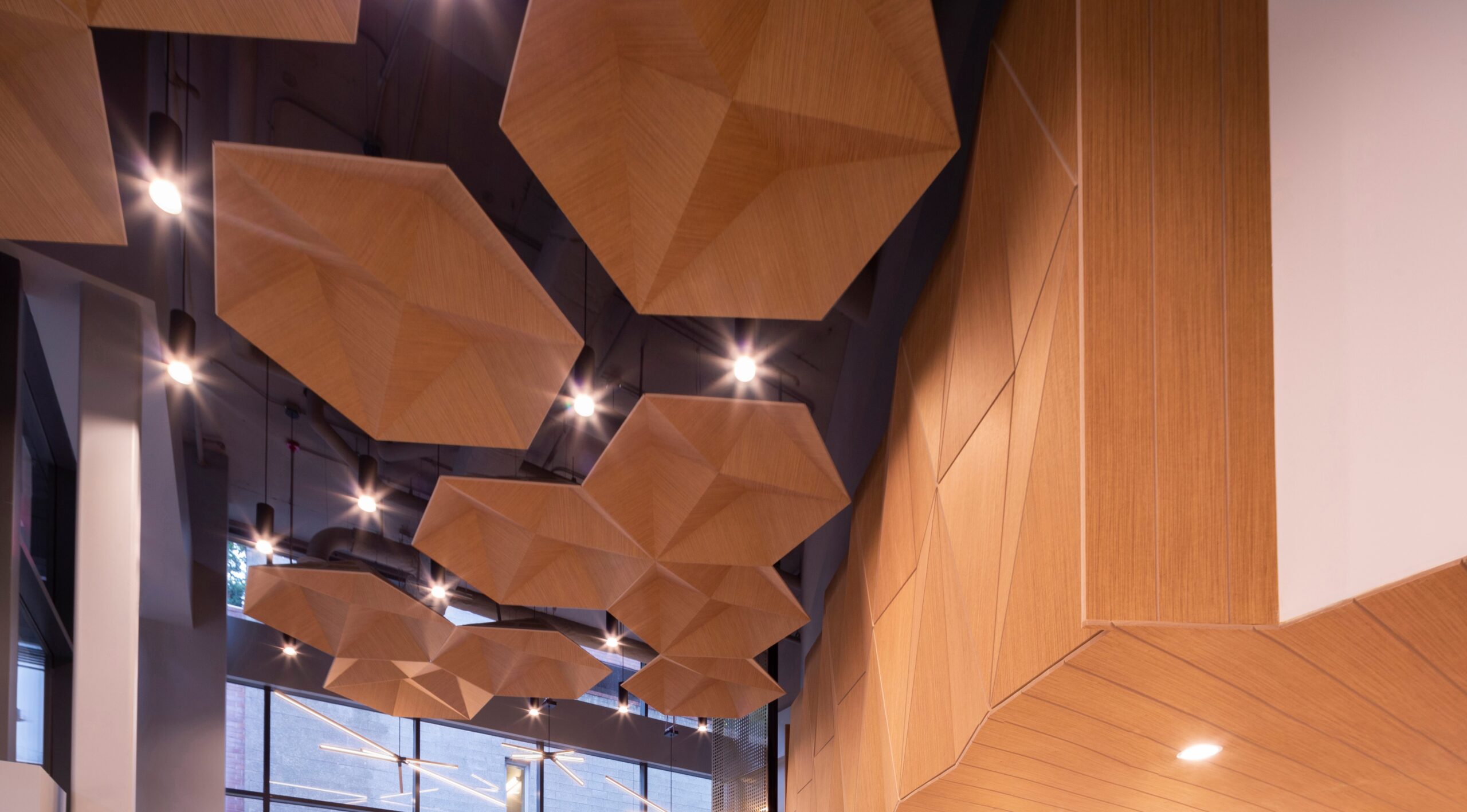 One Medical Lobby
Callison RTKL added subtle geomtric texture to One Medical Lobby with SoundStar®, suspended ceiling clouds and custom Delta Drop® wall panels. These acoustic solutions combine to produce a comfortable and organic natural environmental lobby featuring lifelike faux-wood surfaces and creating a gracious and calming environment that puts patients at ease.
Location: Chicago, IL
Architect: Callison RTKL – SEA
Installer: Mehrer Drywall Inc.