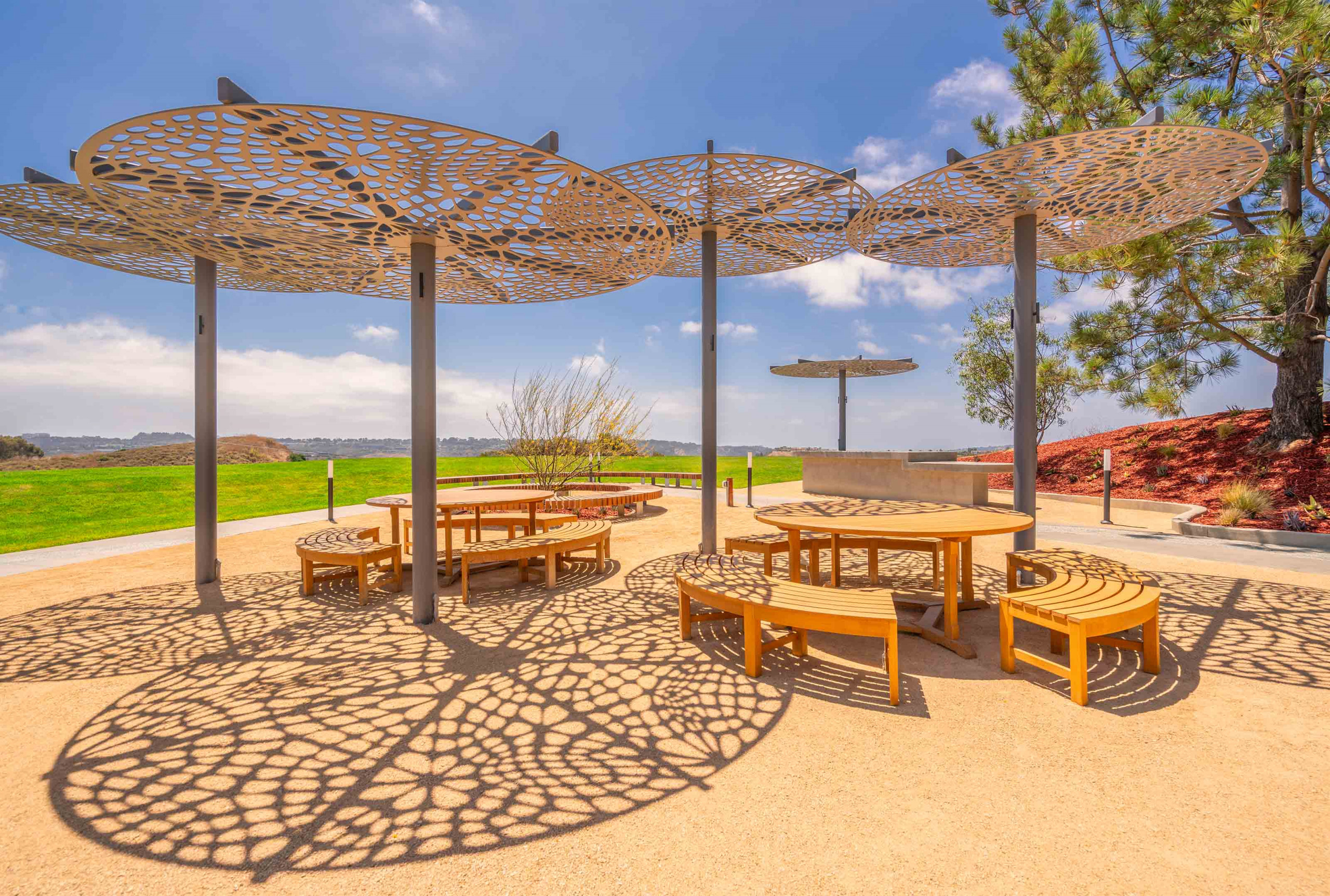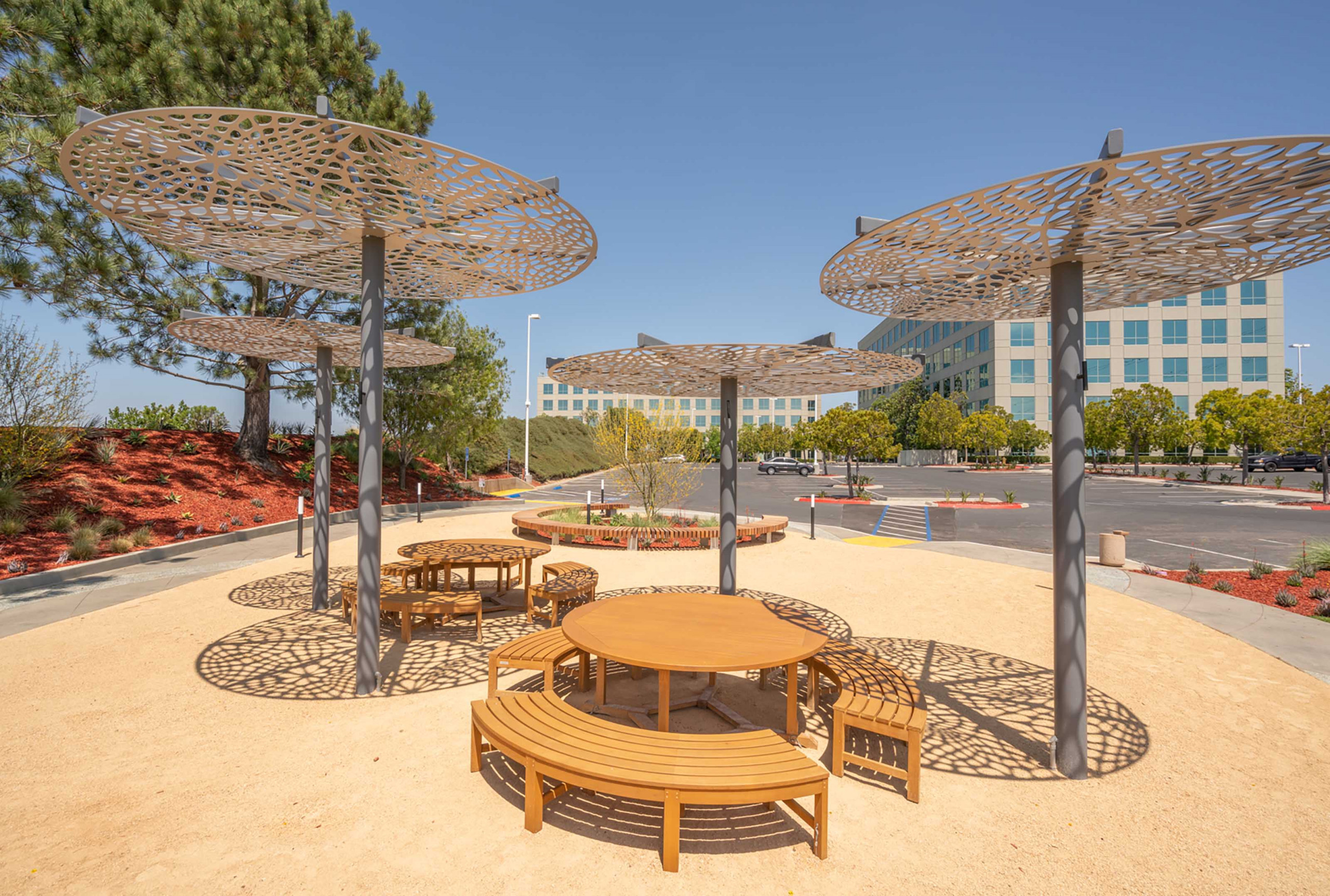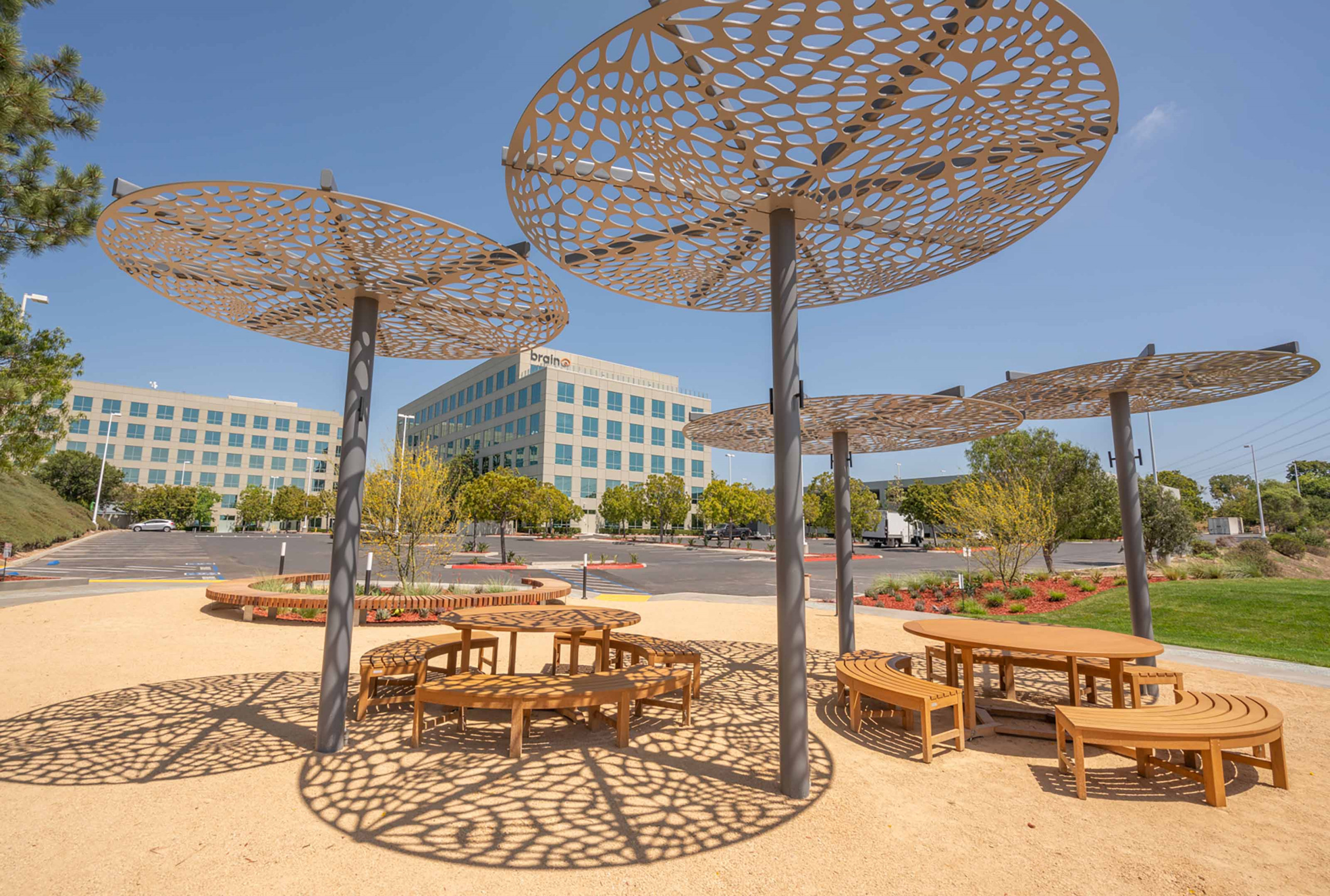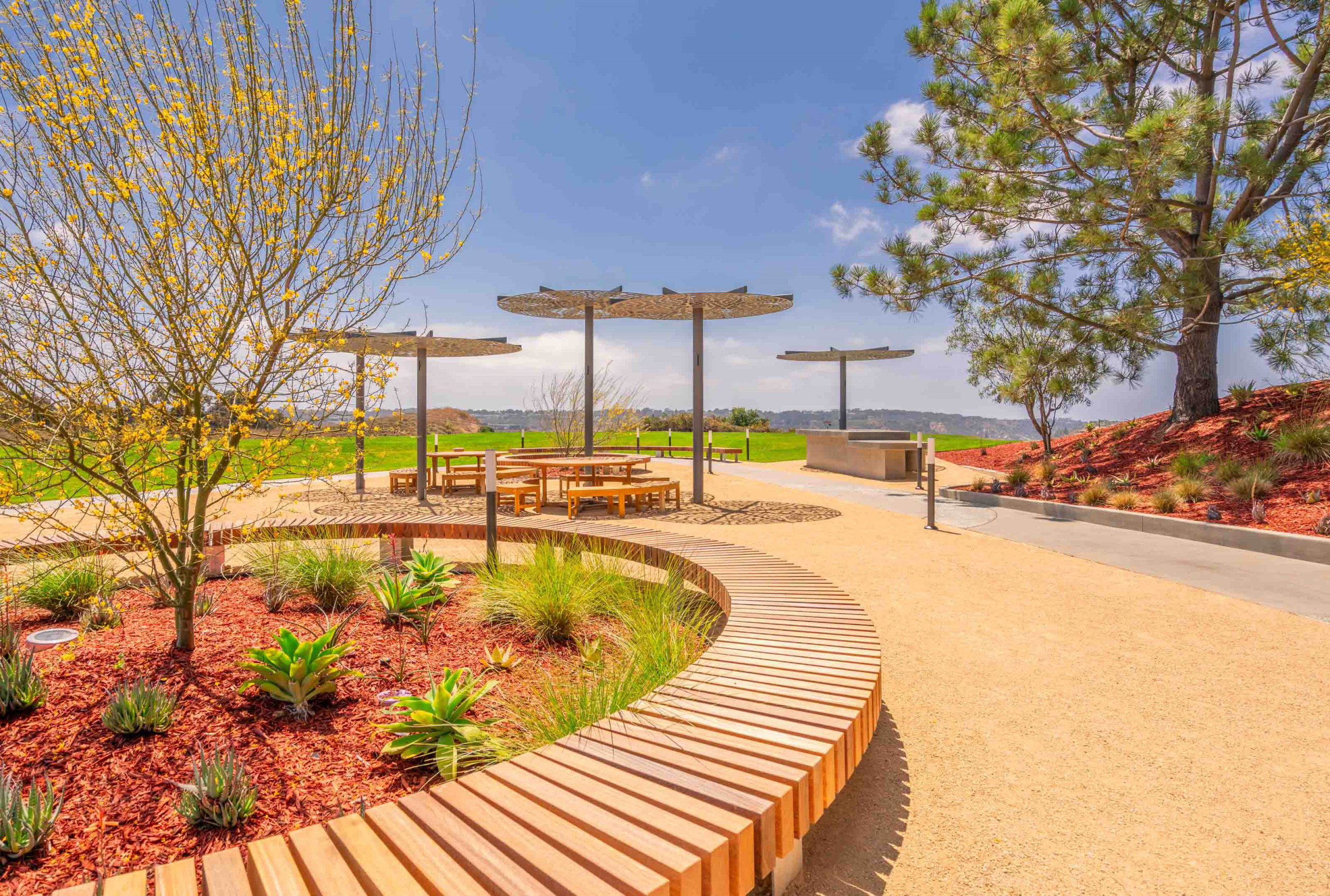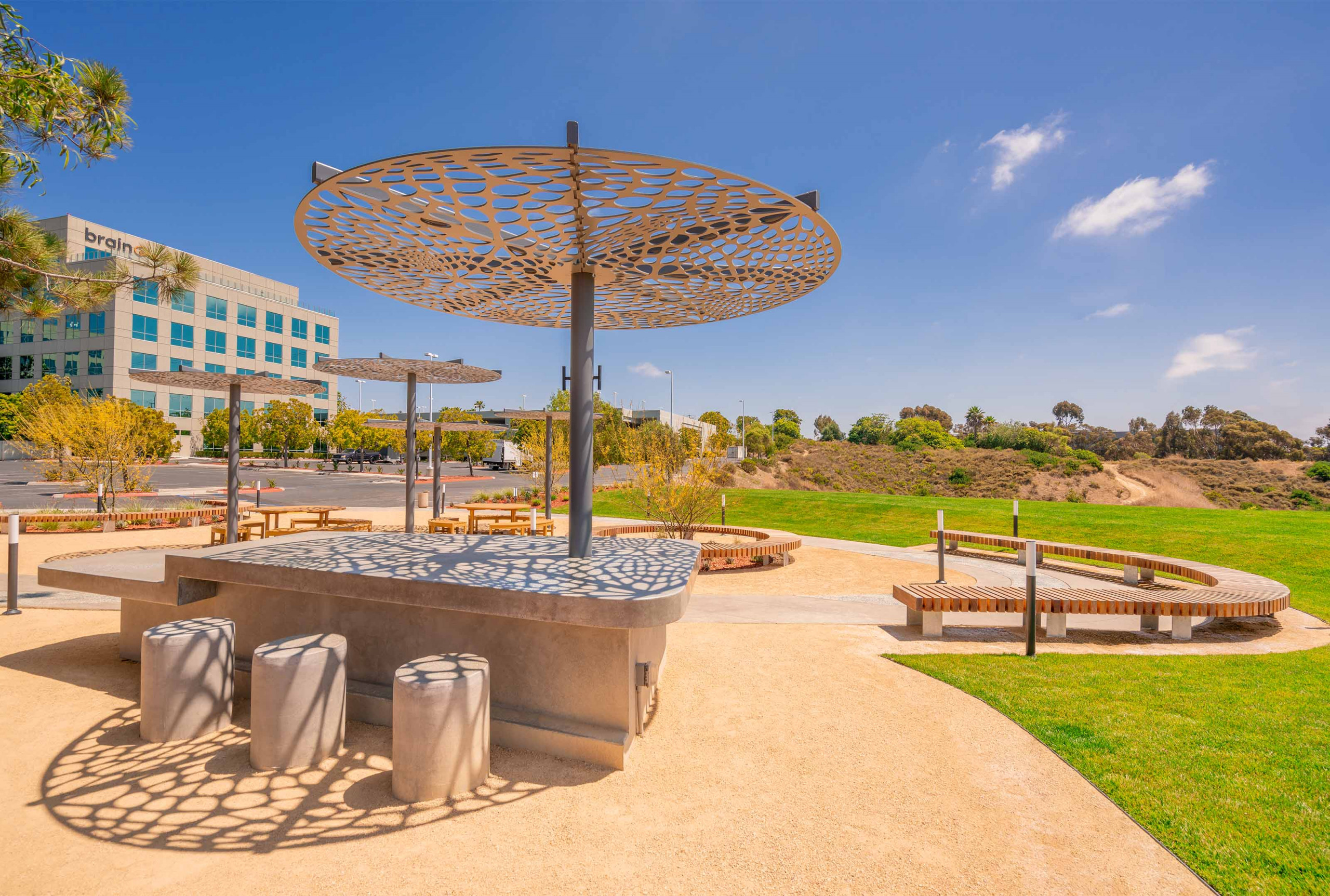 Seaview Outdoor Amenities
For the outdoor site renovation of Seaview Amenities, Ware Malcomb needed a firm with proven outdoor canopy experience who understood the site conditions of a coastal location with wind load considerations, had structural engineering experience, and could work in partnership with their design team. Ware Malcomb worked with NOWN's Solutions Studio® to customize canopy structures that fit their specific design vision, inspired by NOWN's Cora pattern.
Location: San Diego, CA
Architect: Ware Malcomb – SD
Installer: Back´s Construction, Inc.