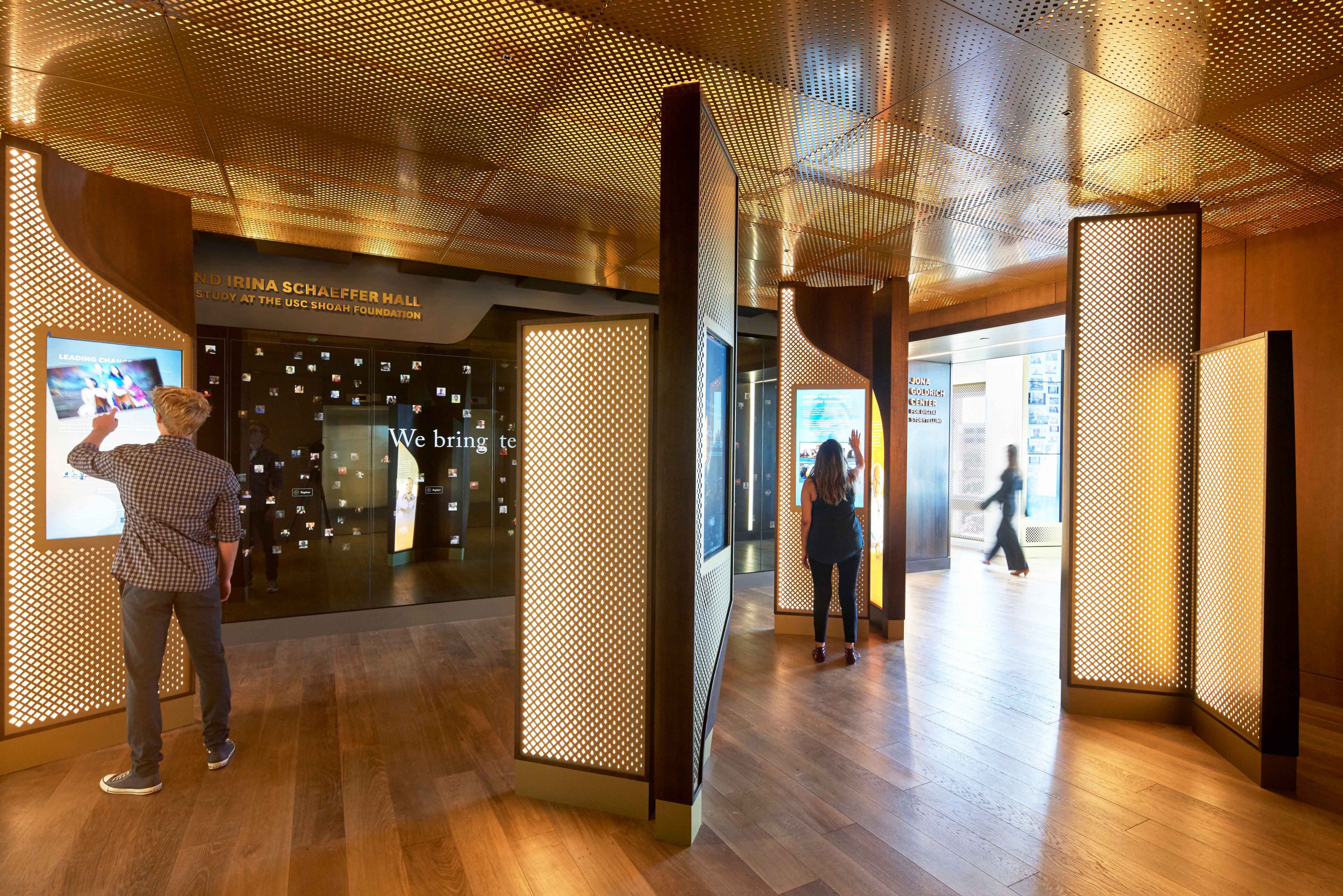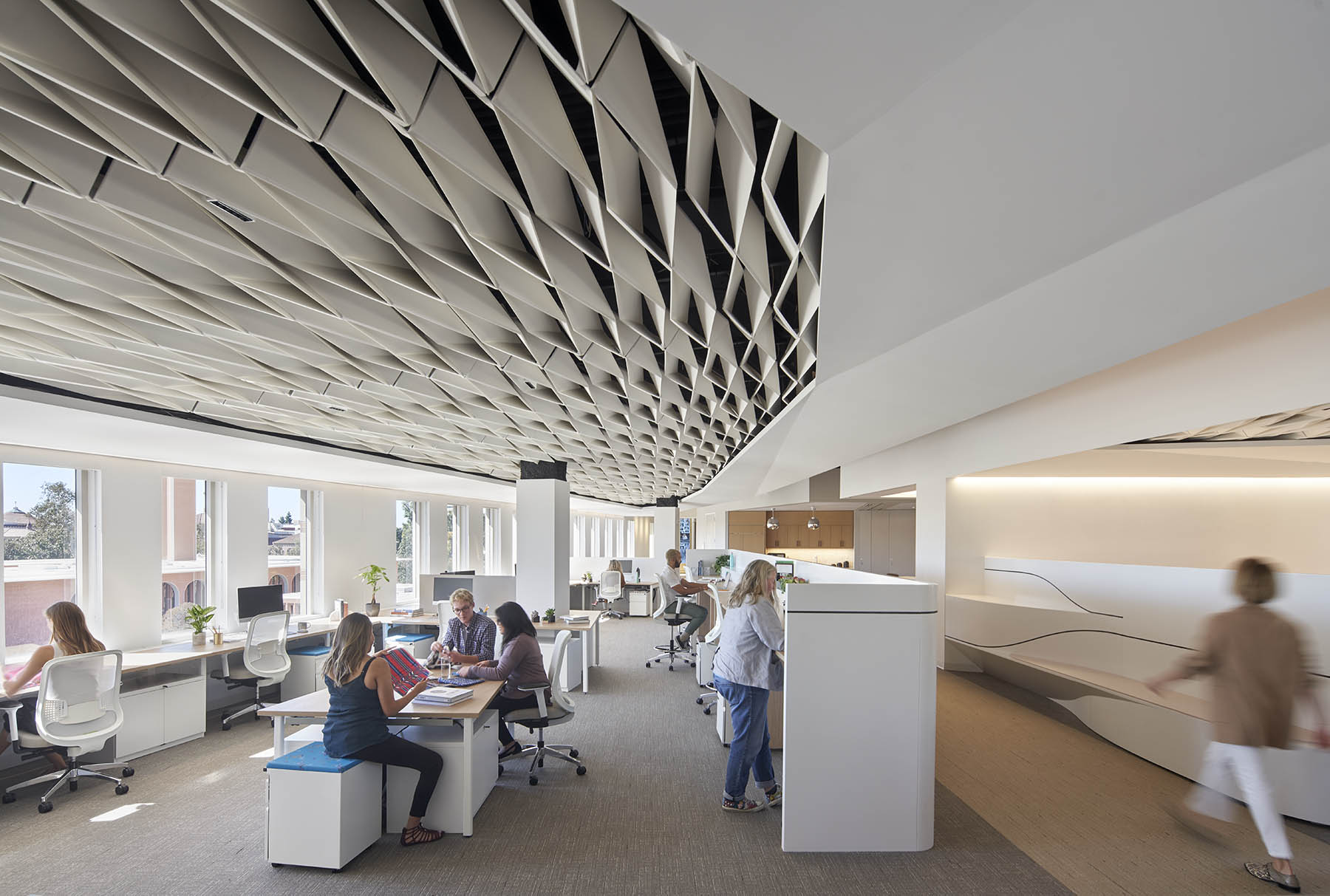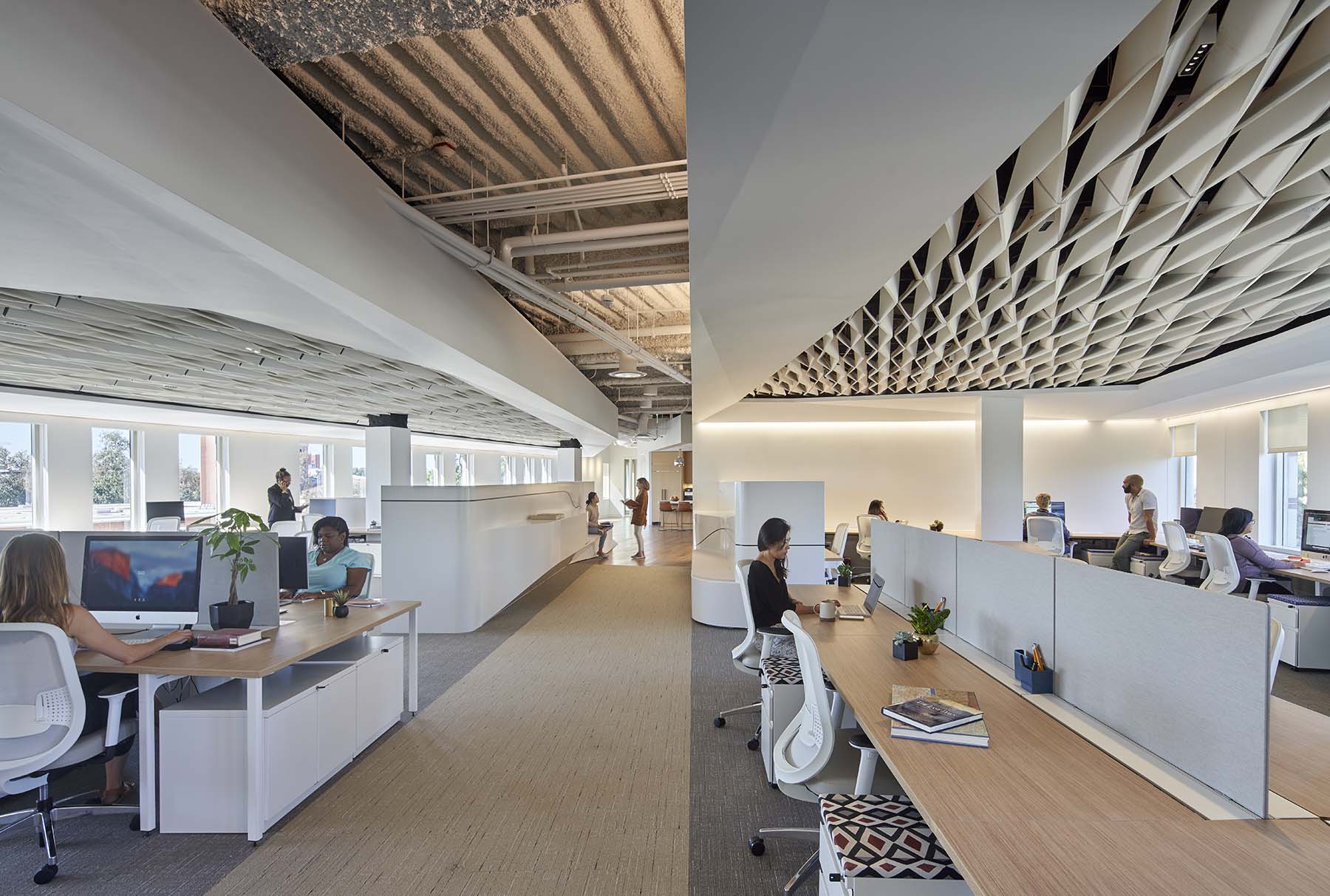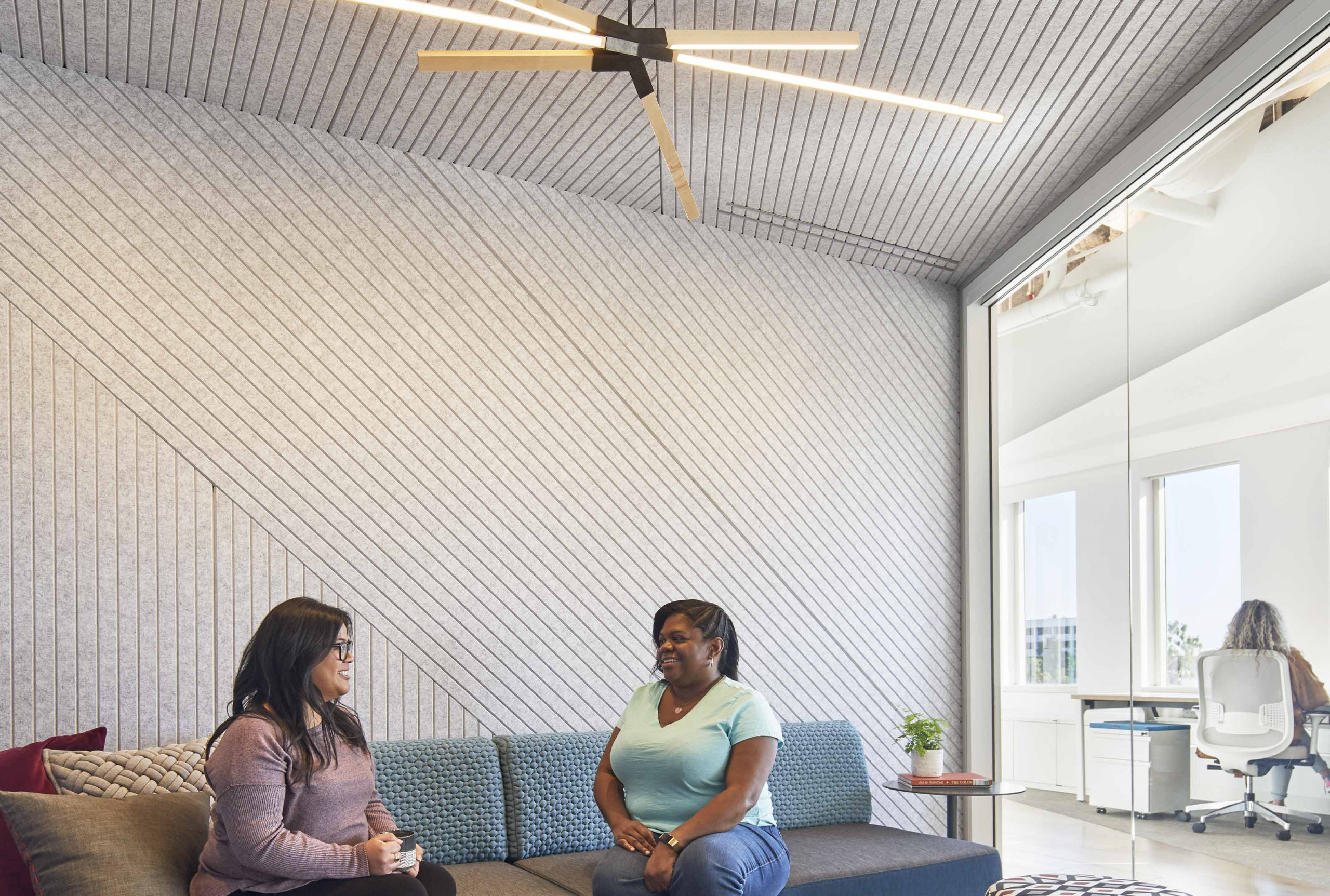 USC Shoah Foundation
Belzberg Architects designed the new Global Headquarters of the USC Shoah Foundation – The Institute for Visual History and Education, an immersive educational facility accommodating expansive offices, dedicated exhibitions, formal outreach space, a film studio where survivors may record their stories, and visitors may partake in VR-experiences.
The expansive, open-plan houses a full-time staff, and its flexibility was paramount to the project's success to aid in transformability. These work areas are collectively lit to accommodate any user sensitivities and demarcated by a faceted and folded, diagrid acoustic ceiling treatment, SoftFold®, and dampens the sometimes stress-inducing sounds. each 'neighborhood' of the office varies in size and geometry but has a central meeting table for collaborative work that eliminates the need for dedicated meeting space elsewhere.
Throughout the wing, 'neighborhoods' are arranged to maximize transparency and connectivity within a flexible and efficient framework marked by the graphic implementation of grooved Soft Sound® applied directly to walls in a unique pattern to denote interconnectivity and promote wellness, healing, learning, and comfort.
Vapor® was implemented in the interactive areas' ceiling plan to create a perforated illumination effect, mirrored in the state-of-the-art interactive displays and multimedia consoles, helping achieve the fundamental mission of storytelling to engage and educate its visitors as they learn of some of the darkest events in modern history. The perforations from Vapor® panels seemingly echo the stories gathered and the light they impart on each visitor. Each detail of the design, from SoftFold® to Vapor®, was designed individually and concerning the entirety of the space and experience to support the Institute's mission.
Location: Los Angeles, CA
Architect: Belzberg Architects
Photography: Bruce Damonte