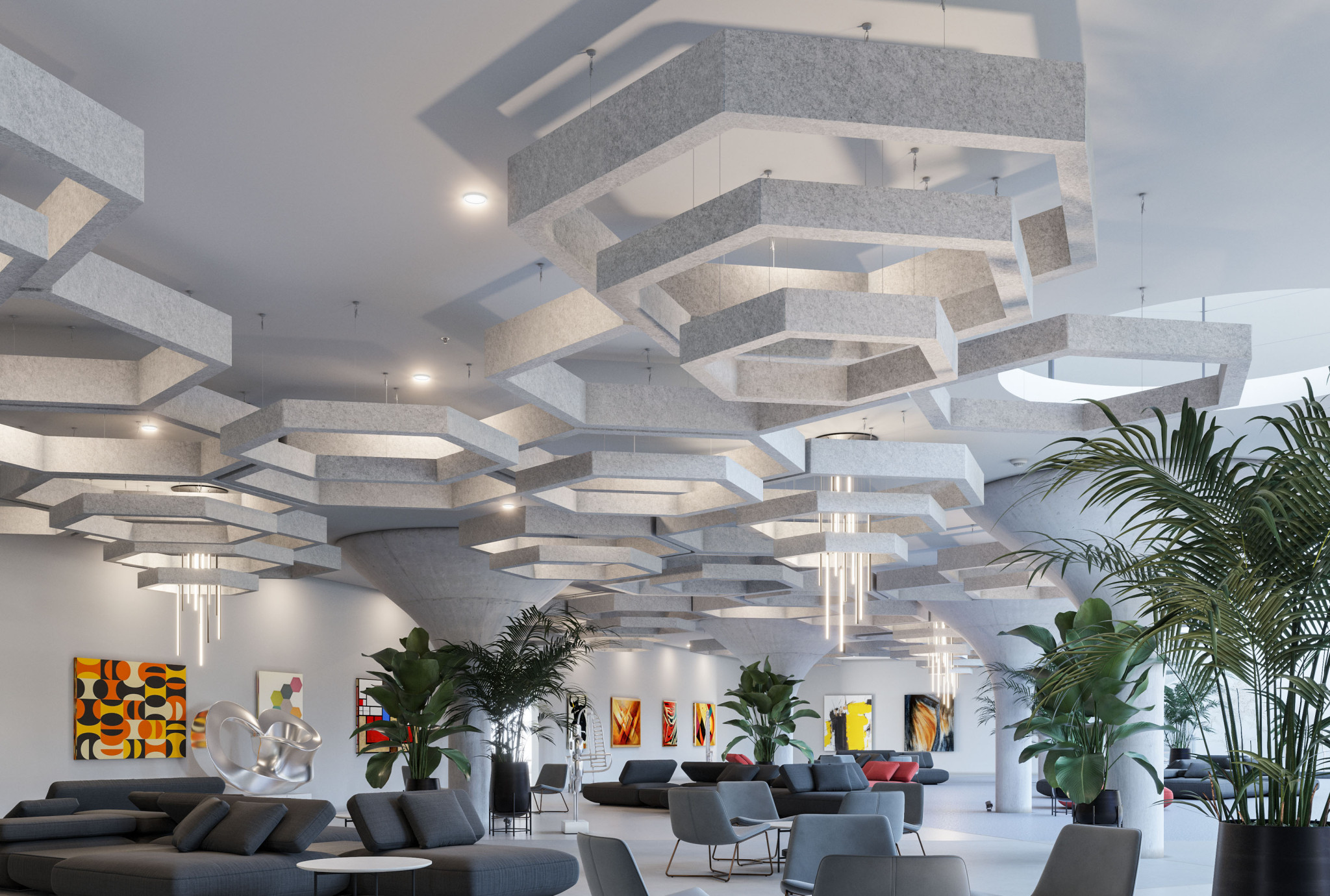 Introducing SoftShapes™, an ultra-versatile acoustic cloud line available in three distinct geometric form factors: Tri, Quad, and Hex. Whether installed individually, in clusters, or arrayed across a space, SoftShapes™ makes it easy to create unique layouts tailored to your design vision and project specifications.
SoftShapes™ Tri, Quad, and Hex offer sculptural building blocks with three, four, and six sides of acoustic comfort, respectively. With SoftShapes™, the creative options are near limitless thanks to a range of specifiable lengths, widths, and depths resulting in 40+ available size configurations for each shape. Made from our sound attenuating Soft Sound® material, these clouds are also available in an abundance of finishes, including our premium Soft Sound® Wood Textures.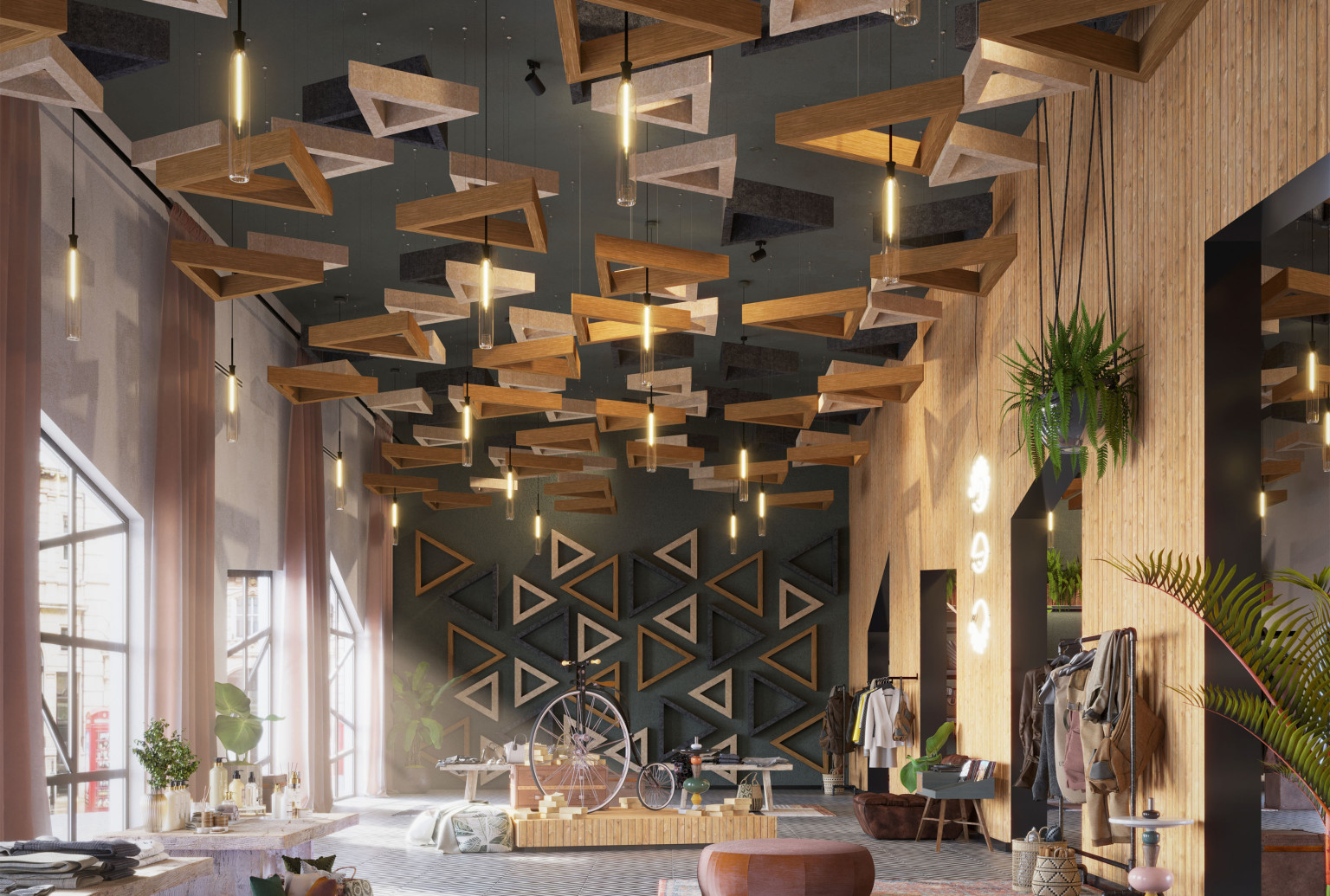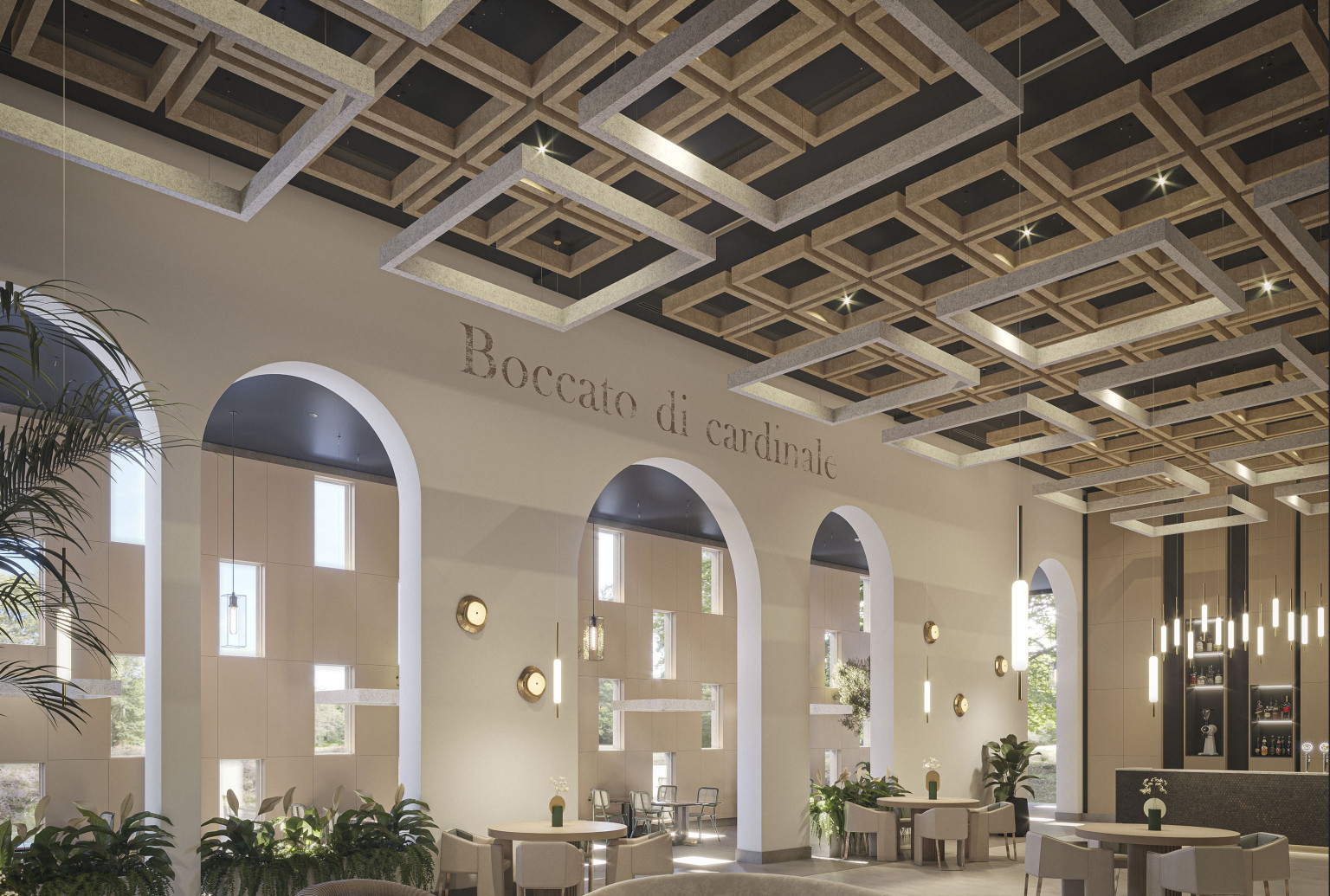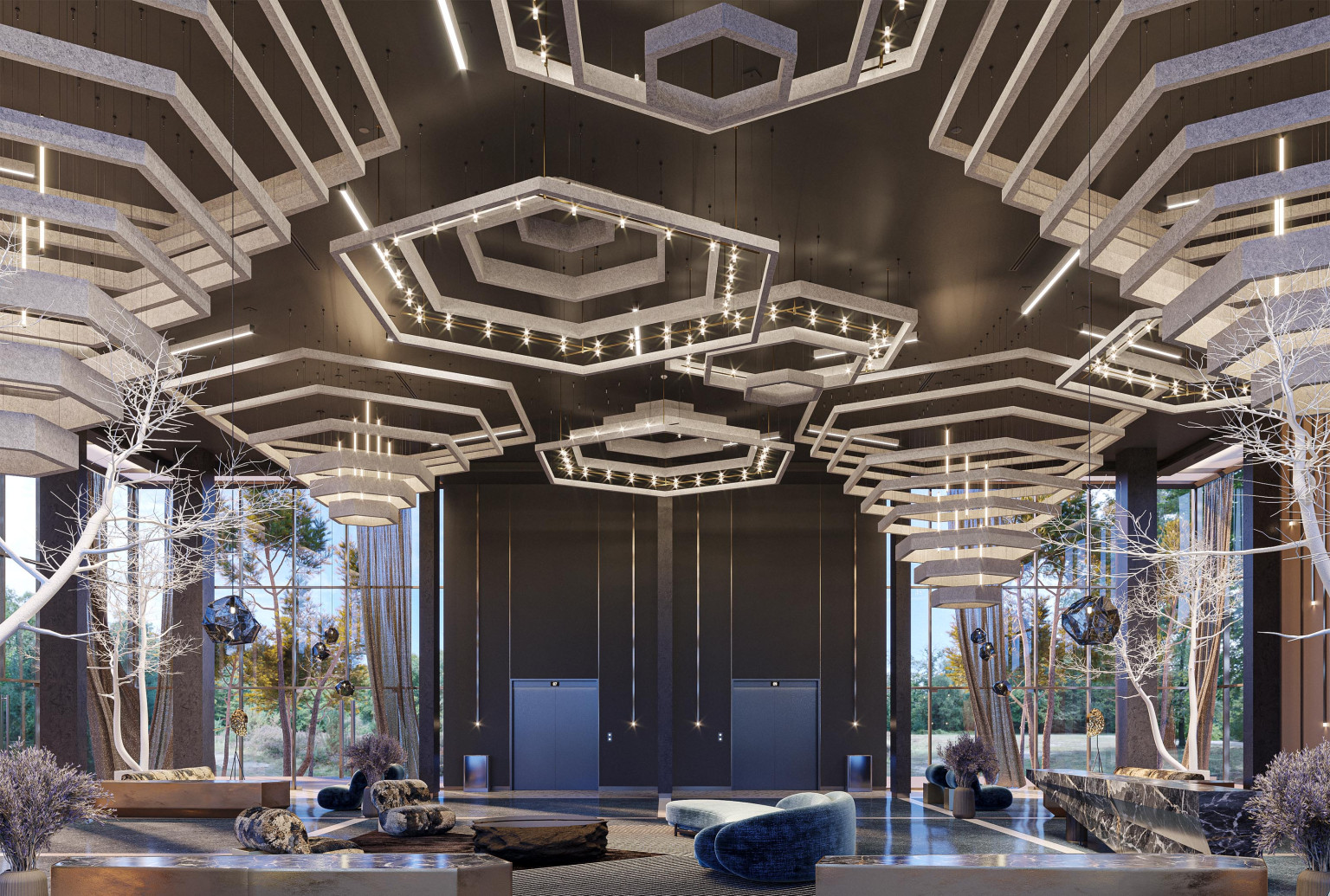 The innovation does not stop there, as we focused this collection on ease of installation as well. All SoftShapes™ configurations feature adjustable drop locations and multiple installation methods: Cable Hung, All Thread, Strut Mount, Grid Mount, and Direct Mount. Direct mount is also supported across both ceilings and walls, making SoftShapes™ a truly multi-faceted solution for unifying and bringing enhanced acoustic performance to diverse spaces. 
SoftShapes™ features adaptive geometric clouds that can be installed alone or in tandem with other wall or ceiling-mounted modules to best suit your project needs. Use select models to span a ceiling with NOWN's SoundStar®, SoftGrid® hexagonal modules (Deca, Orbit, and Flux), and TriSoft®, or find your own combination. To learn more about SoftShapes™, visit its line page and product pages, or contact your local rep for product questions or sales inquiries. 
Our team is here to help fuel possibilities for your next project!