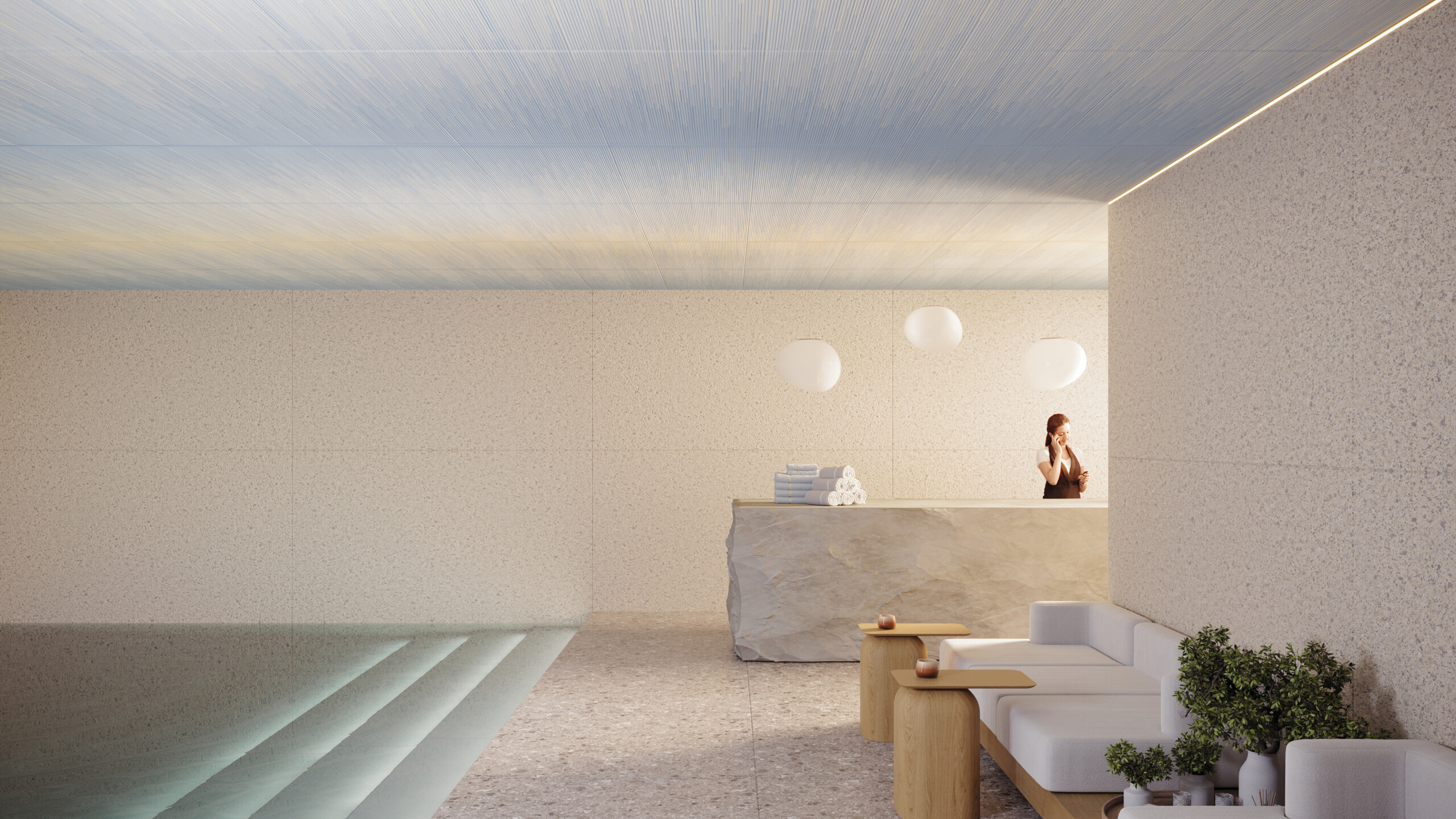 In the dynamic world of design and architecture, innovation is the driving force behind transformation. Today, we proudly unveil a revolutionary product that seamlessly blends the world of fashion and its techniques with architecture – InfiKnit™, a design marvel crafted from 3D knitted yarns.
While knitting has been revered in the fashion universe, no other company has dared to infuse this timeless technique into architectural products – until now. With InfiKnit™, we break new ground, re-imagining creativity and introducing fresh possibilities to the architectural industry.
Designed to captivate designers from every corner of the creative sphere and anyone perusing the glossy pages of architectural and design magazines, InfiKnit™ sets a new standard in architectural product excellence. It is available in four distinct patterns: Oxida, Gradient, SoftCircuit, and Expansion, each offering endless color combinations to ignite your imagination and fuel your creativity.
Yet, InfiKnit™ is not just about aesthetics; it's also a conscious choice for the environment. In a world where sustainability matters more than ever before, we take pride in our up to 95% reduction in water consumption compared to traditional textile finishing companies.
By integrating InfiKnit™ with your design, you choose a production process that supports a better and greener future for our planet. InfiKnit™ 3D knitted yarns offers unparalleled flexibility, enabling innovative designs that can adapt and transform spaces beyond imagination. Embracing curves, waves, and intricate geometries as InfiKnit™ effortlessly molds your artistic vision.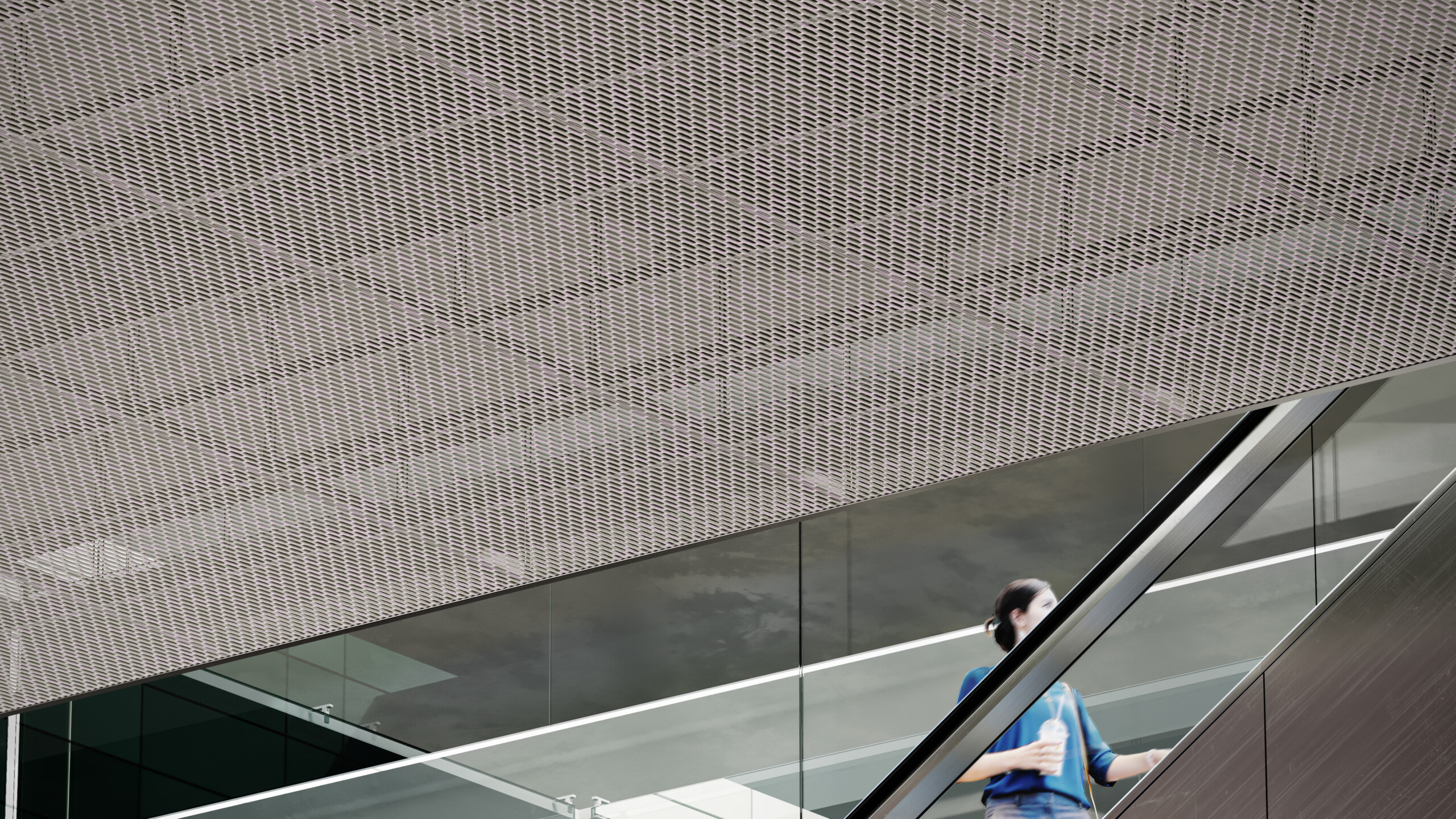 With easy installation on a standard T24 grid system, InfiKnit™ becomes the most economical way to convert spaces into remarkable places. Combining functionality with artistry, its adaptability is unmatched, making it ideal for multiple architectural applications.
Durability and resilience are woven into its core, ensuring your architectural creations stand the test of time. InfiKnit™ embodies the perfect combination of beauty and strength, offering countless possibilities for your projects.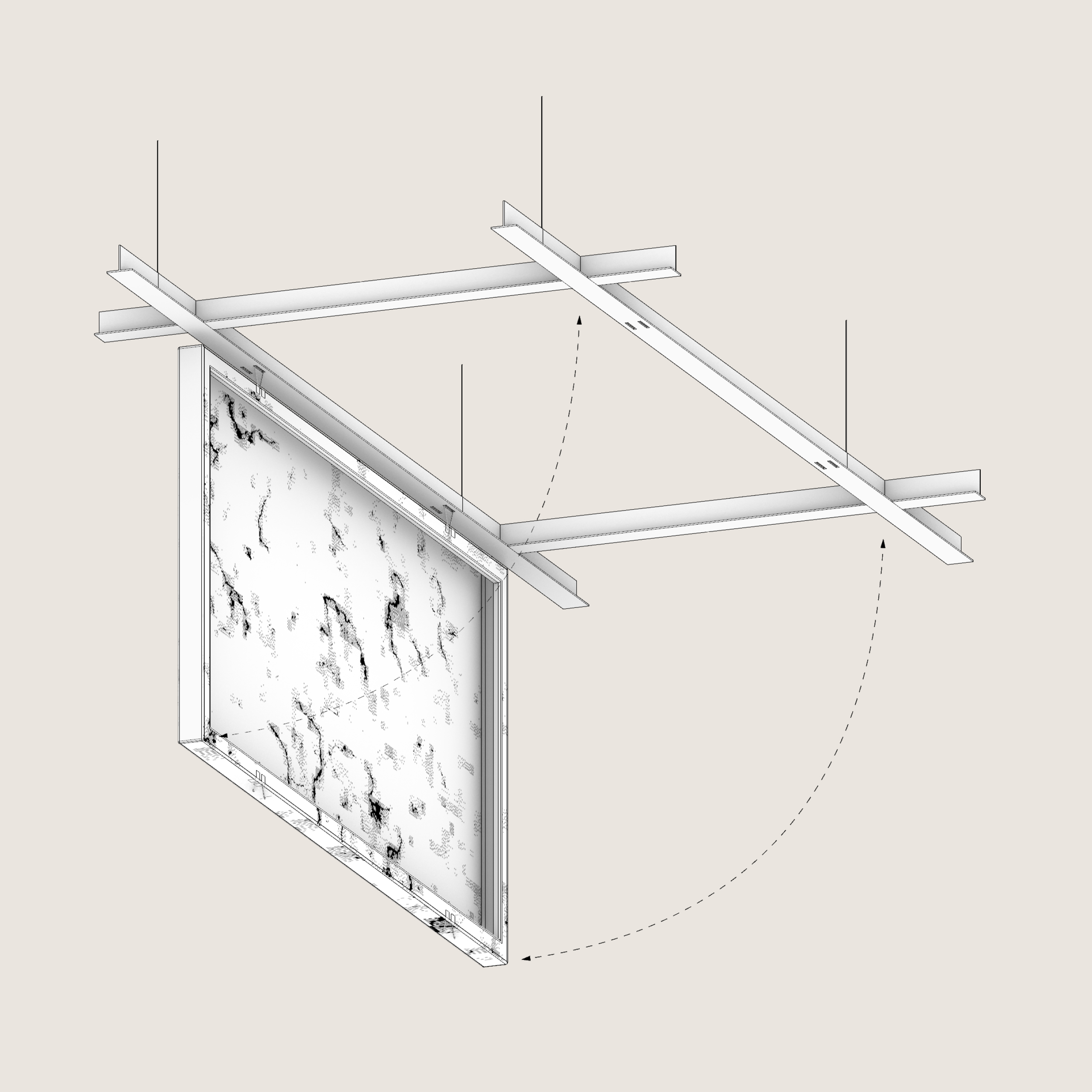 Inspired by the fashion industry's age-old relationship with knitting, we discover striking similarities between the architectural and fashion technology field. Just like a well-crafted garment that embraces the body flawlessly, InfiKnit™ contours architecture, enhancing structures and spaces harmoniously. With the optional SoftSound® backing, InfiKnit™­ meets all the requirements for a sound-absorbent ambiance that is both aesthetically pleasing and functionally exceptional.
Taking inspiration from the Nike FlytKnit , a revolutionary technology innovation that has its roots in the world of sneakers. Introduced in 2012, it marked a significant milestone in the athletic footwear industry. The inspiration behind FlyKnit came from the desire to create a show that would provide a snug, sock-like fit while minimizing material waste during production.
The traditional process of constructing sneakers involved cutting and stitching together various pieces of fabric, leading to excess material and increased manufacturing costs. Nike's FlyKnit changed the game by utilizing a unique knitting technique, similar to the one used when making socks, to seamlessly weave the upper portion of the shoe in a single piece.
InfiKnit™ epitomizes a harmonious fusion of fashion technology and architecture. Its 3D knitted yarns weave a tale of sustainable products, exceptional creativity, and boundless potential. As we embark on this new era of design, InfiKnit™ stand as your steadfast companion, propelling your architectural visions beyond the ordinary, into the extraordinary.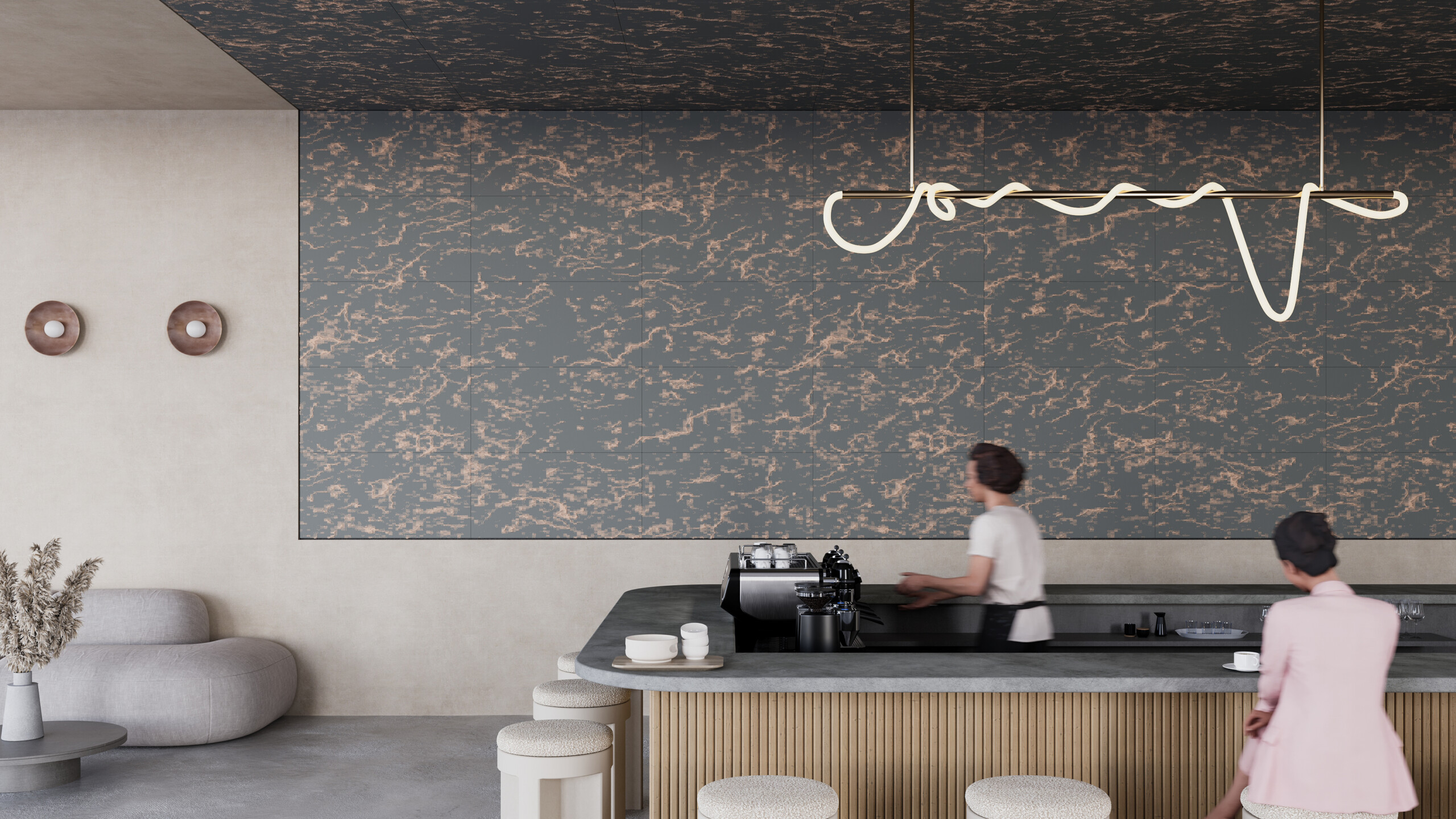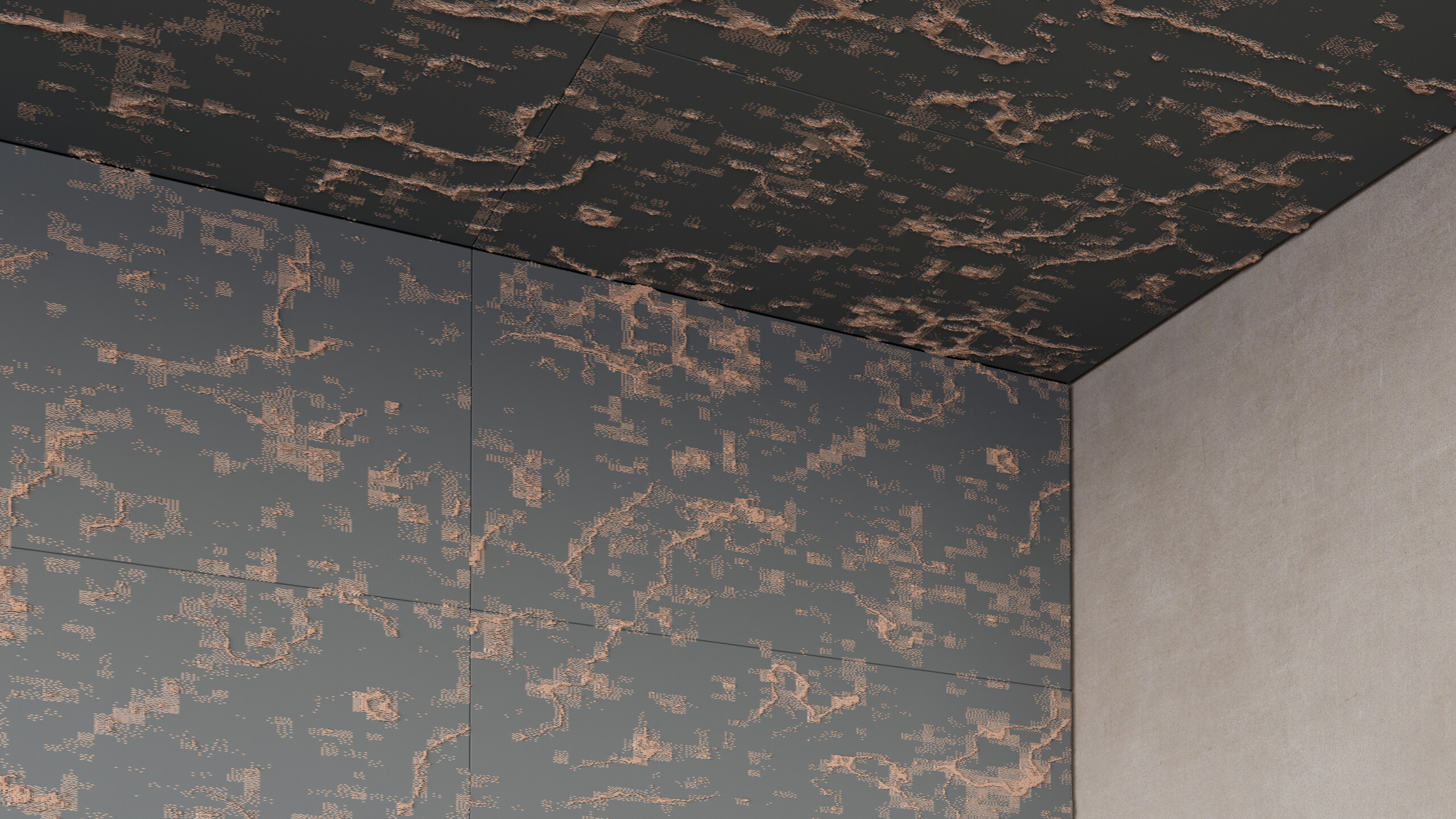 Embrace the world of a new architectural era, where innovation and creativity unite to shape wonders in the world of design. Welcome InfiKnit™ and experiences that perfect blend tradition and innovation, setting a new standard for architectural excellence.
We can't wait to see how you integrate InfiKnit™ with your design. Contact one of our sales representatives to receive the first InfiKnit™ samples.