SoundBar®
Acoustic

Ceiling Baffles

Lighting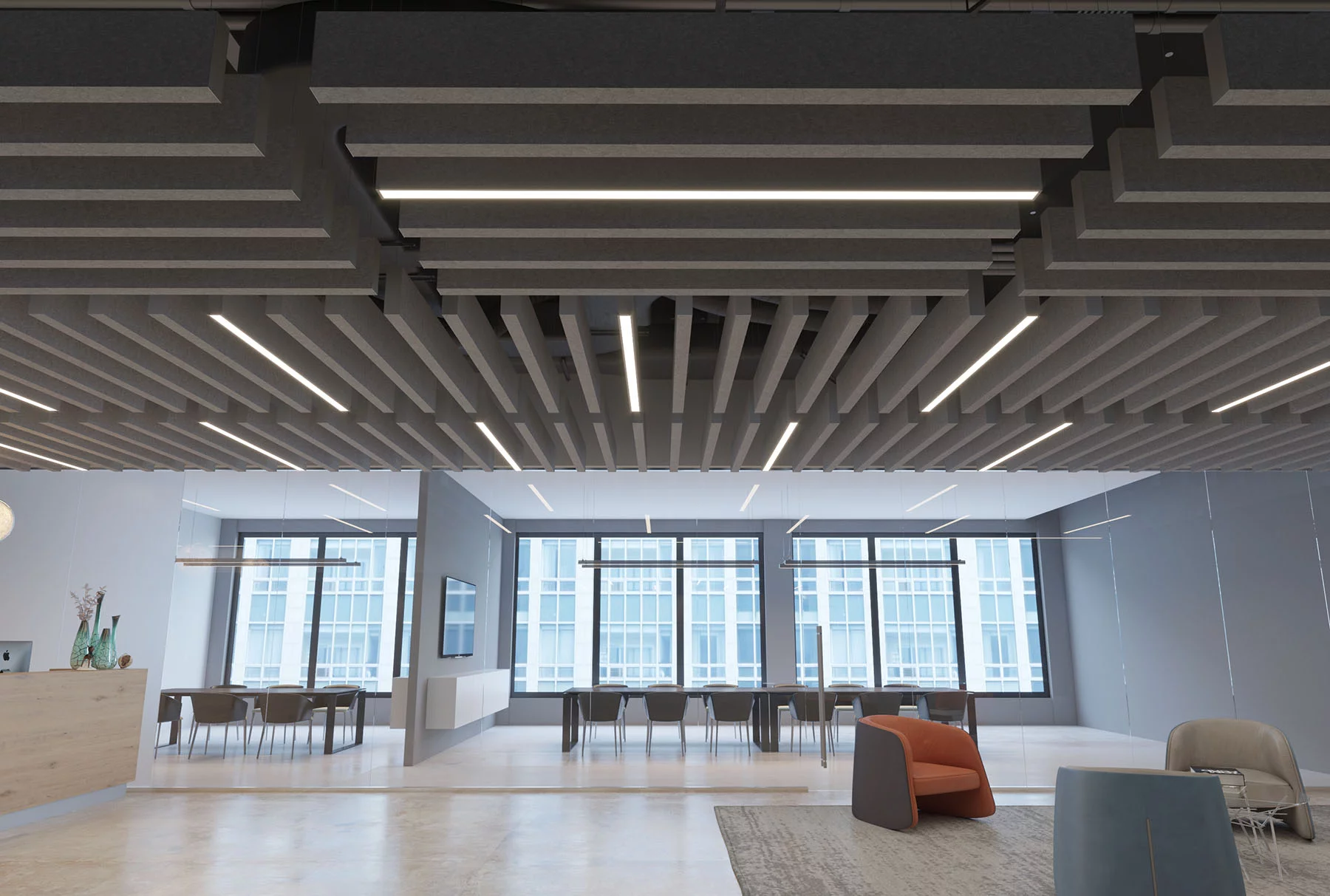 SoundBar® acoustical baffle & lighting system delivers high performance noise reduction and sleek integrated illumination in a single cost-effective, versatile product. Choose from an assortment of lengths, widths, and depths, in Up or Down lighting configurations, with power integrated into its suspension cable, simplifying install and removing the unsightly clutter of cords. Its NOWN Soft Sound® acoustical material construction makes SoundBar® capable of achieving NRC ratings of up to 1.15. Units are available in a wide range of colors, including wood textures, and can be easily mixed and arranged as desired to achieve an endless array of dynamic layouts. SoundBar® now also offers interconnectivity with SoftSpan® 24, 48, and 48A, to create unique configurations that utilize both acoustic and illuminated solutions, bringing an impactful combination of style & function to your next project.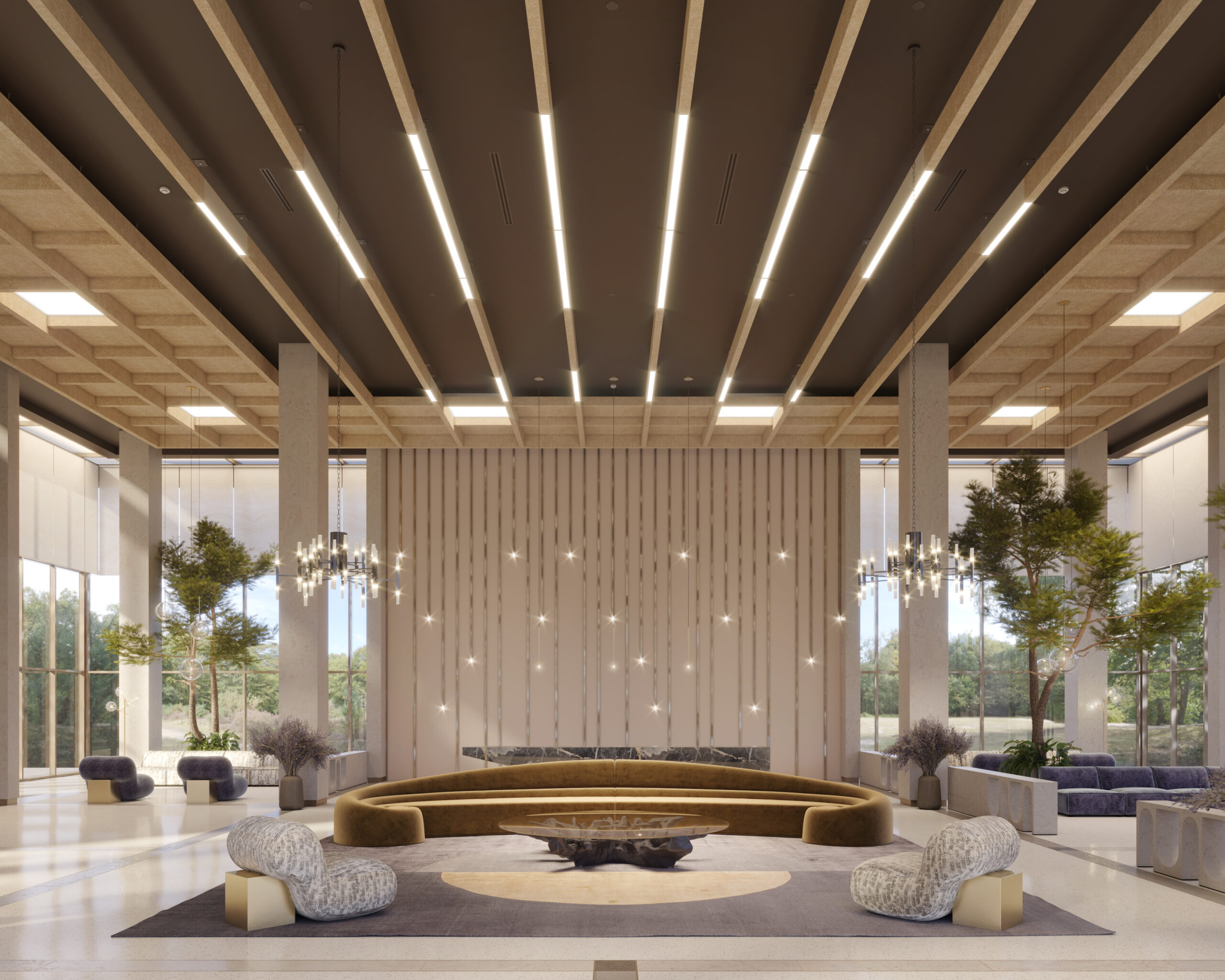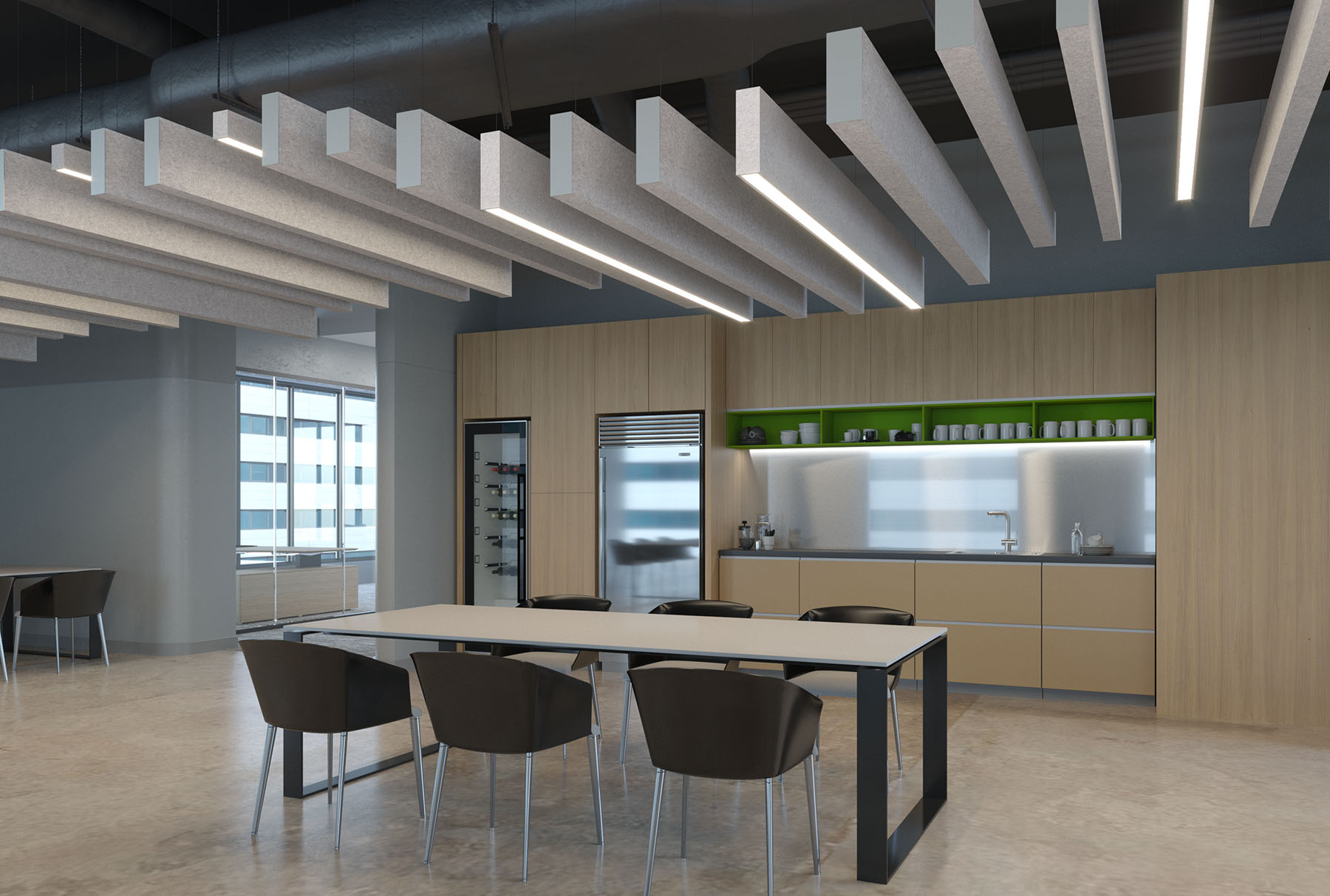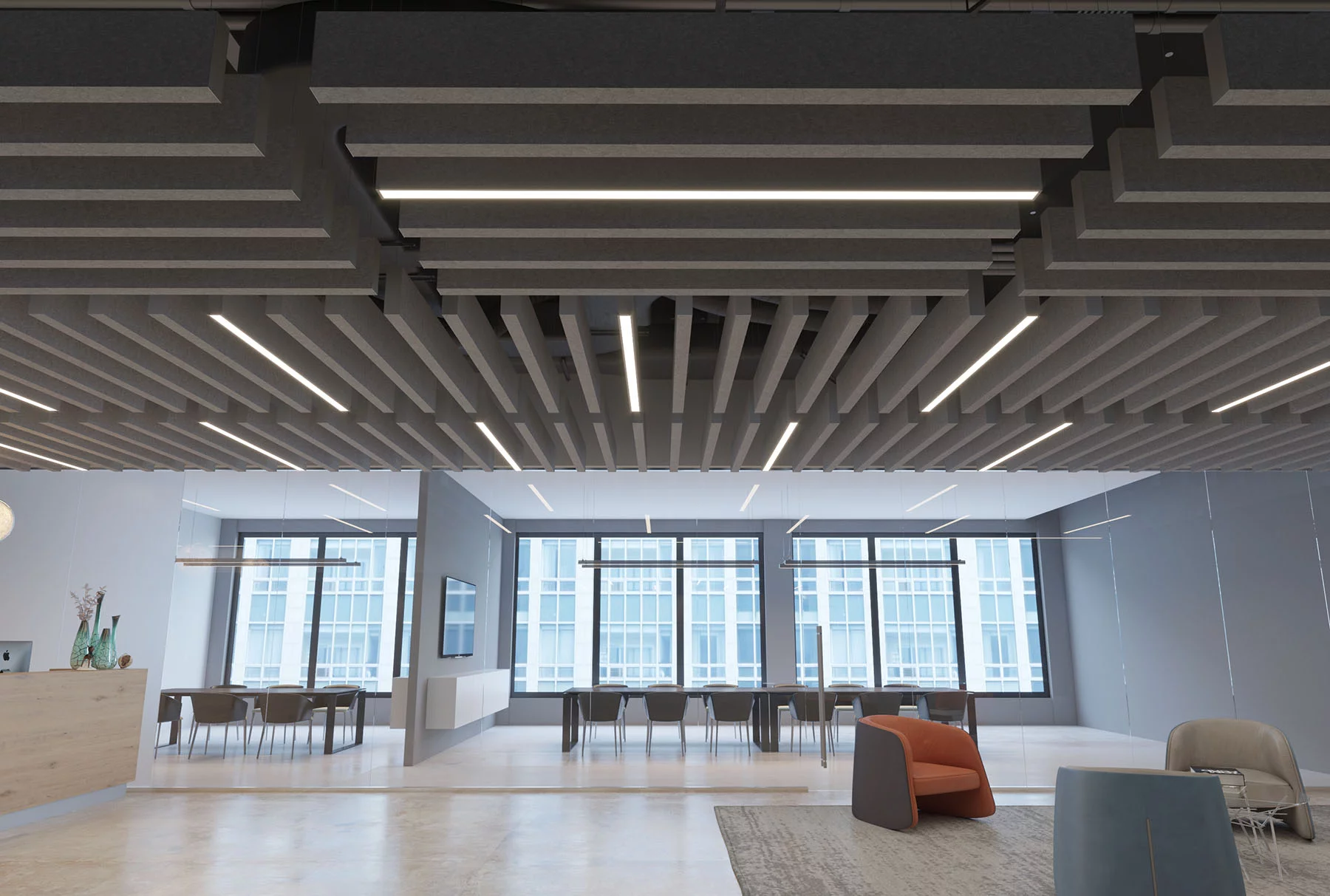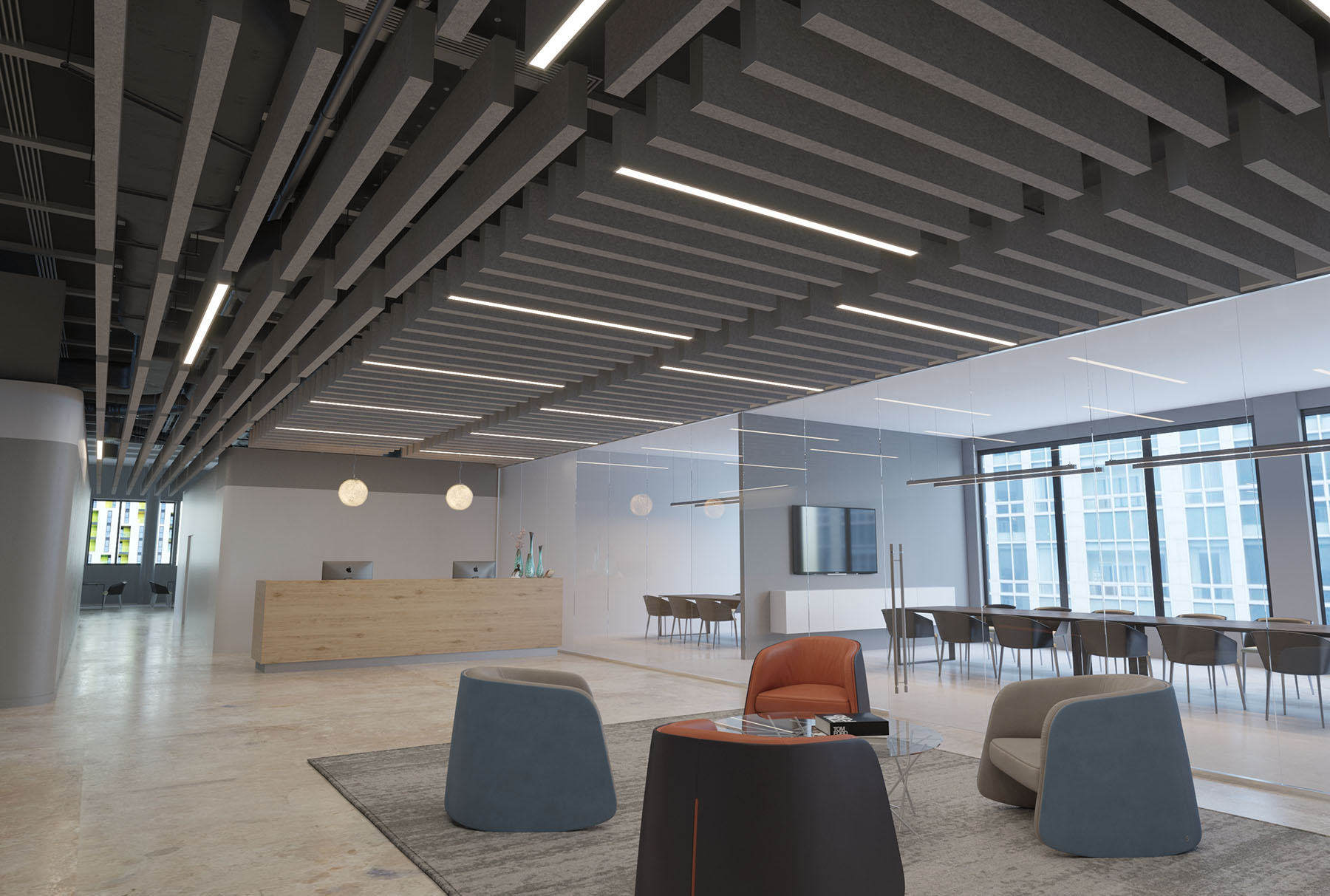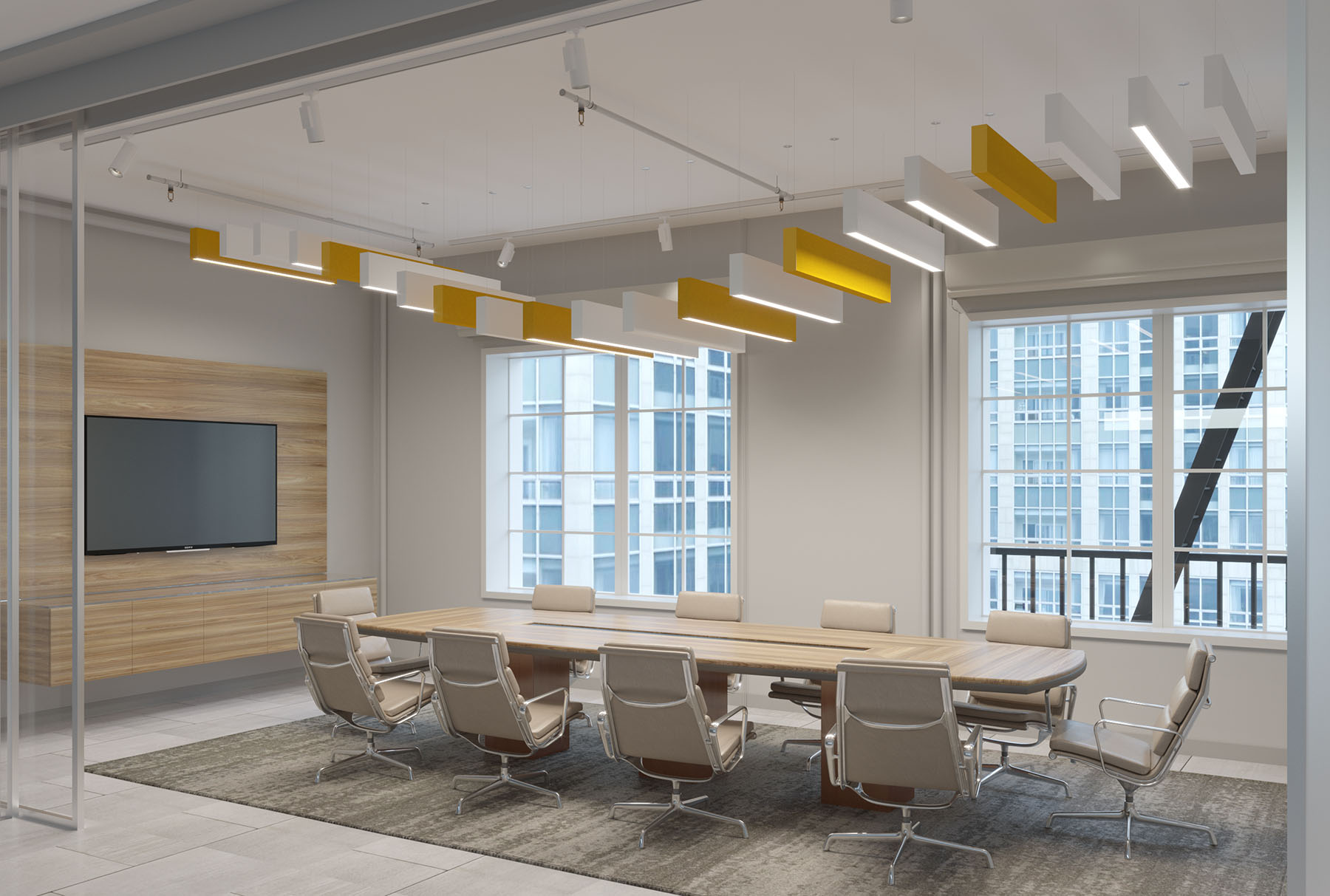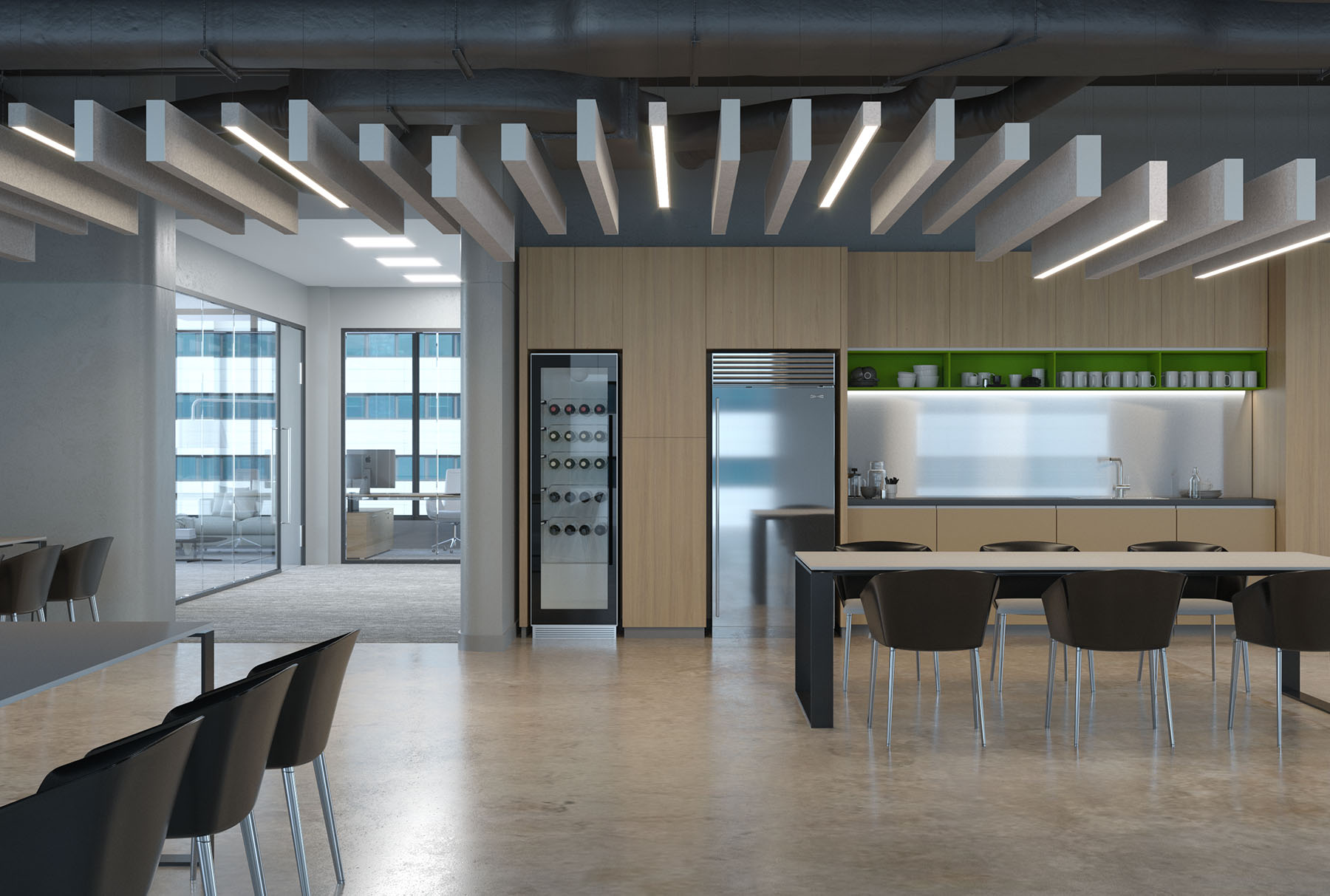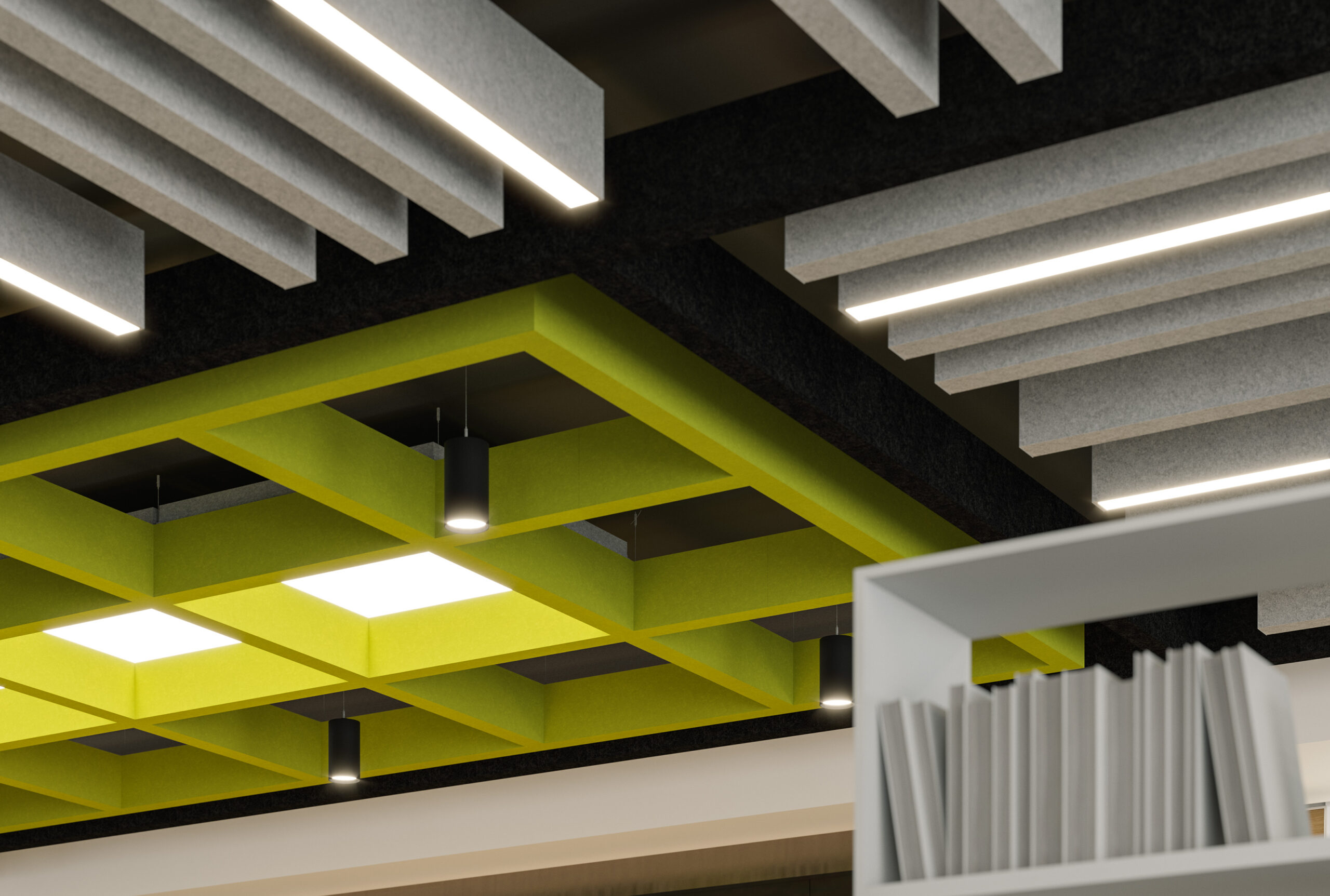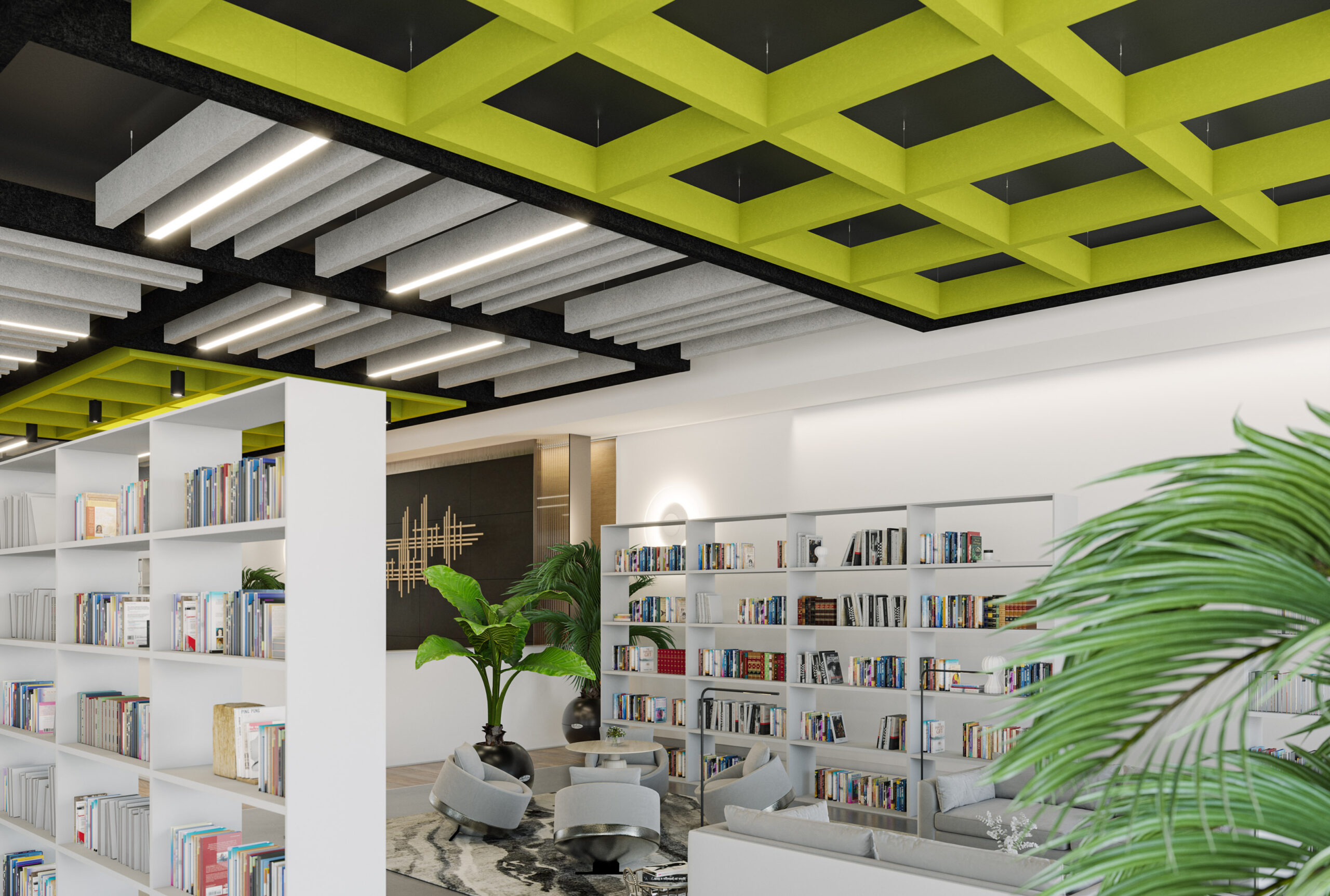 Key Features
Reduce Noise & Enhance Acoustics

SoundBar®'s Soft Sound® material reduces the impact of noise from everyday annoyances like ringing, typing, and chatter resulting in a more pleasant and productive environment. Its material works in concert with the design to help reduce and control reverberations leaving a lasting impression at scales ranging from assembly halls to conference rooms.

Integrated Lighting Options

SoundBar® offers 2 lighting options, Up and Down, allowing you to illuminate spaces in a variety of functional and decorative ways.

Versatile Endcaps & Universal Joiner Bracket

Choose end caps that blend with your color choice or choose a color scheme that works with the branding of the space. Combine SoundBars with joiner brackets, resulting in a seamless acoustic beam.

Range of Profiles & Expanding Soft Sound® Library

SoundBar® is available in a range of lengths, widths, and configurable options, giving you complete design flexibility in any space.

Minimal Hanging & Power Hardware

SoundBar® reduces the visual clutter of hanging and lighting cables with one powered cable on each end.

Compatible with SoftSpan®

SoundBar® offers connectivity with SoftSpan® 24, 48, and 48A modules and perimeter and corner beams to create a multitude of unique layouts with visual continuity across as space.
Product Details
Dimensions

3" Width

Heights: 100, 150, & 250.5

Lengths: 600, 900, 1200, 1500, 1800, 2100, 2400

4" Width

Heights: 150 & 250.5

Lengths: 600, 900, 1200, 1500, 1800, 2100, 2400

System Specs

Fire Rating

ASTM E84 - Class A, UNE-EN 13501-1, B-s1,d0

Acoustics

True NRC® 1.15: SoundBar® (4"x10"x96") 6" O.C ; F-100 Method

True NRC® 0.90: SoundBar® (4"x10"x96") 12" O.C ; F-100 Method

True NRC® 0.55: SoundBar® (3"x4"x96") 6" O.C ; F-100 Method

True NRC® 0.40: SoundBar® (3"x4"x96") 12" O.C ; F-100 Method

True NRC® 0.60: SoundBar® (4"x10"x108") 12" O.C ; E300 Method

True NRC® 0.50: SoundBar® (3"x6"x108") 12" O.C ; E300 Method

Attachment Method

1/16" Stainless Cable and Hardware

Accessibility

Yes, quick release cables

Standard Configurations

Dimensions

Attachment Details

Attachment Details - With Lights

Multiple Attachment Options

Inner L and Outer L

Connectivity with SoftSpan®

SoftSpan® Closure Corner

Sustainability and Certifications

88 / 50

Each module is made from 88 recycled water bottles with an acoustic backer made of 50 recycled water bottles.

Cradle to Cradle®

Bronze Status Pending

100%

Declare certified to be fully salvageable/reusable in its entirety, recyclable (100%)
Materials and Finishes
Soft Sound® Color Group A

White

Snow

Marble

Heather Gray

Graphite

Carbon

Onyx

Apple

Tangerine

Lemon

Taupe

Sand

Kiwi

Whisper

Sky Blue

Denim

Absinthe

Abyss

Azore

Mars

Macchiato

Soft Sound® Wood Texture

Gray Ash

White Oak

Golden Oak

Oak

American Walnut

Charred Oak

Charred Ash

Ebony