VaporSoft®
Acoustic

Ceiling Panels

Wall Panels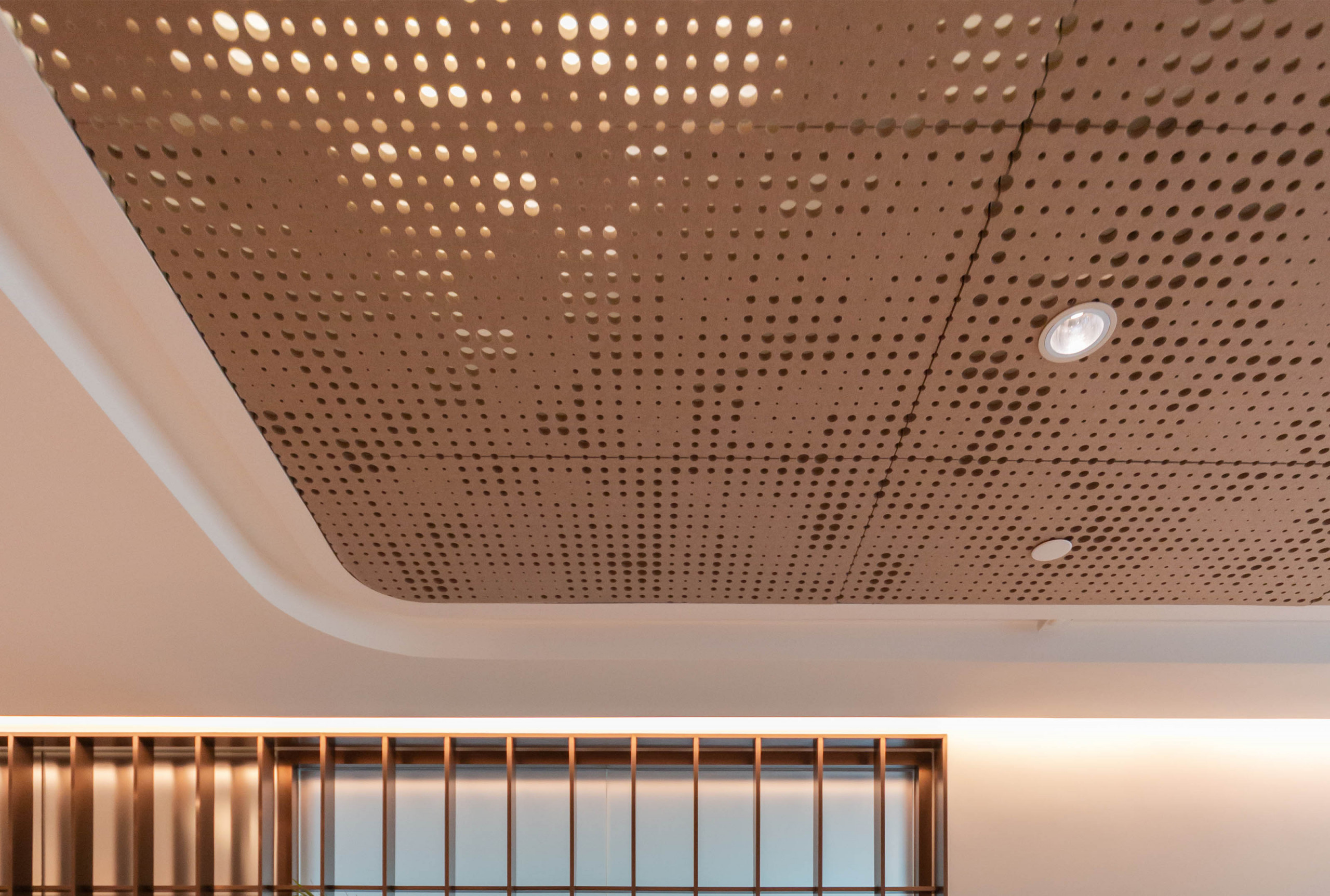 Cluster has transformed perforated torsion spring panels into an elegant ceiling-scape. By staggering the location of the holes, we've upgraded a standard grid into an eye-catching design that will get viewers talking. Choose from two levels of perforation density: Cluster Dense and Cluster Sparse. Cluster is made from our Soft Sound® material to provide acoustic support, but if you want to really elevate your look, add our optional integrated backlighting. You'll get both acoustic control and a beautiful glow.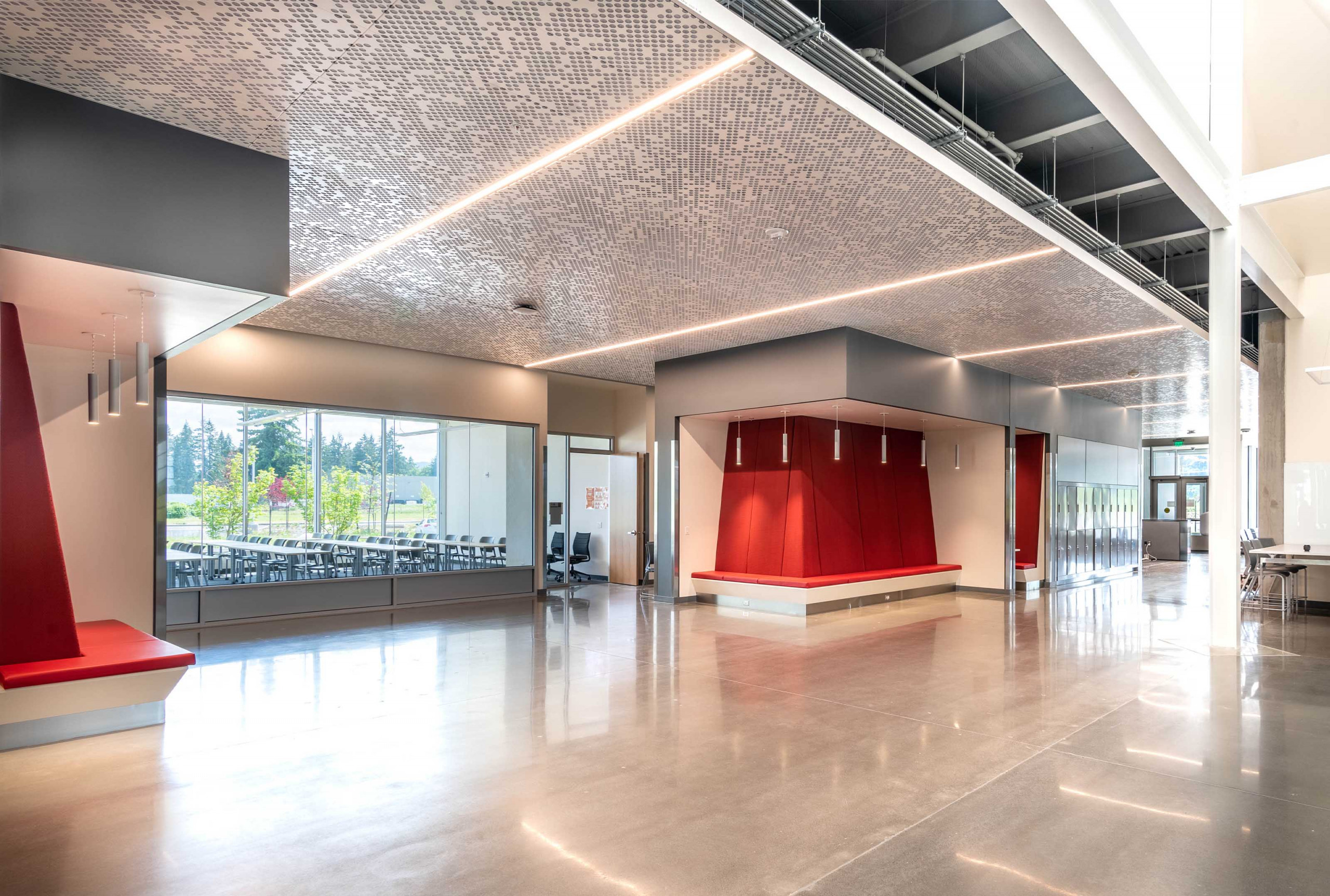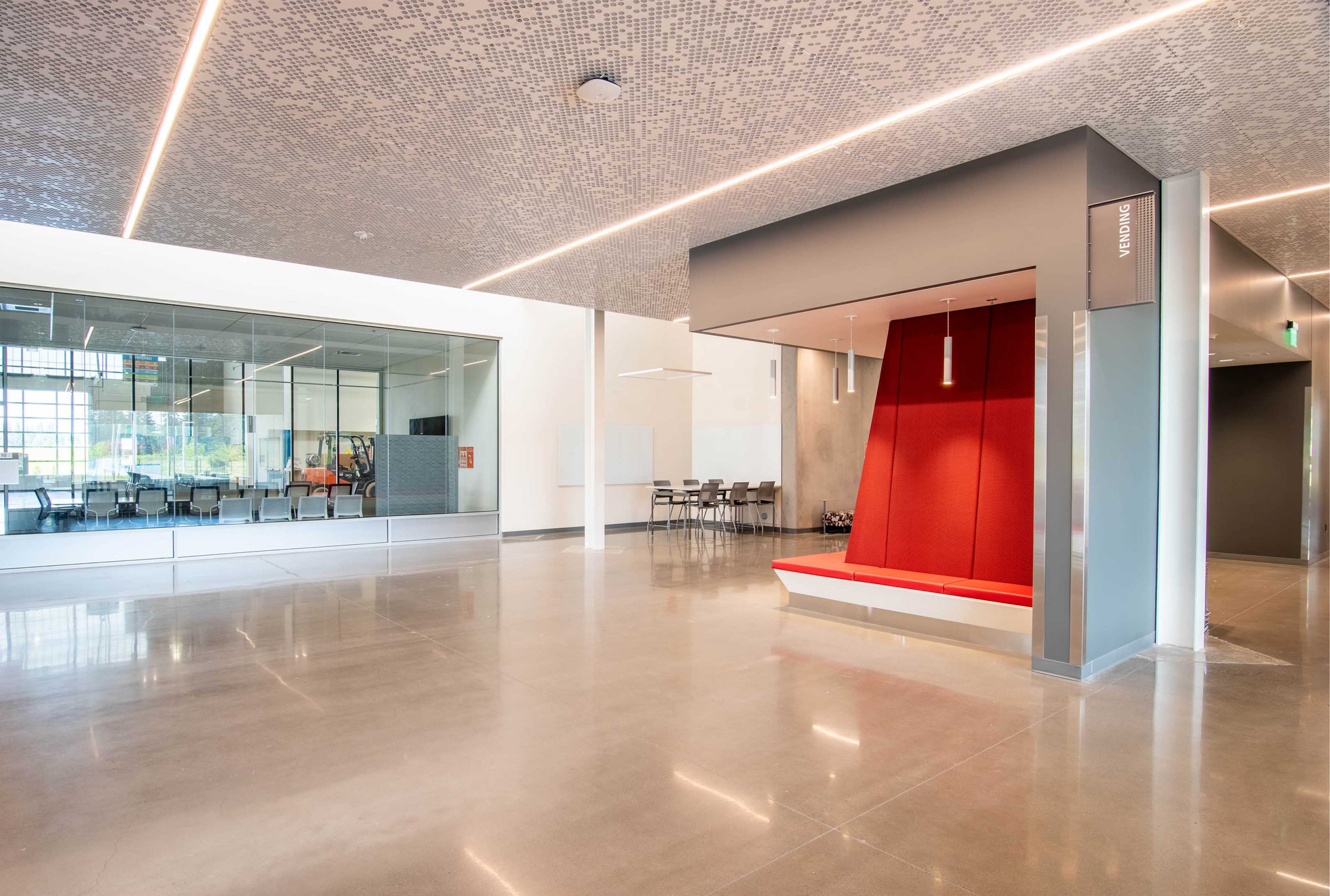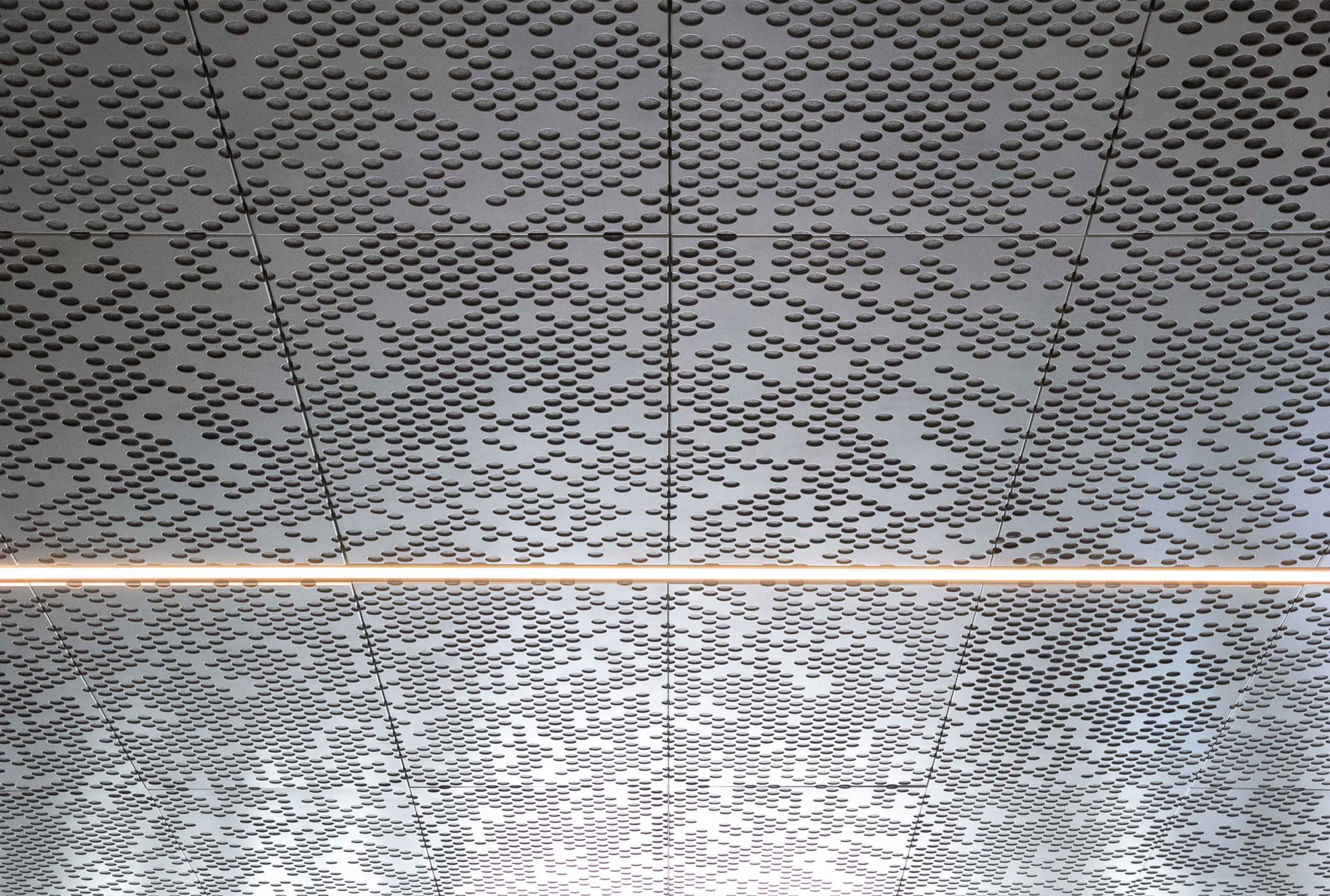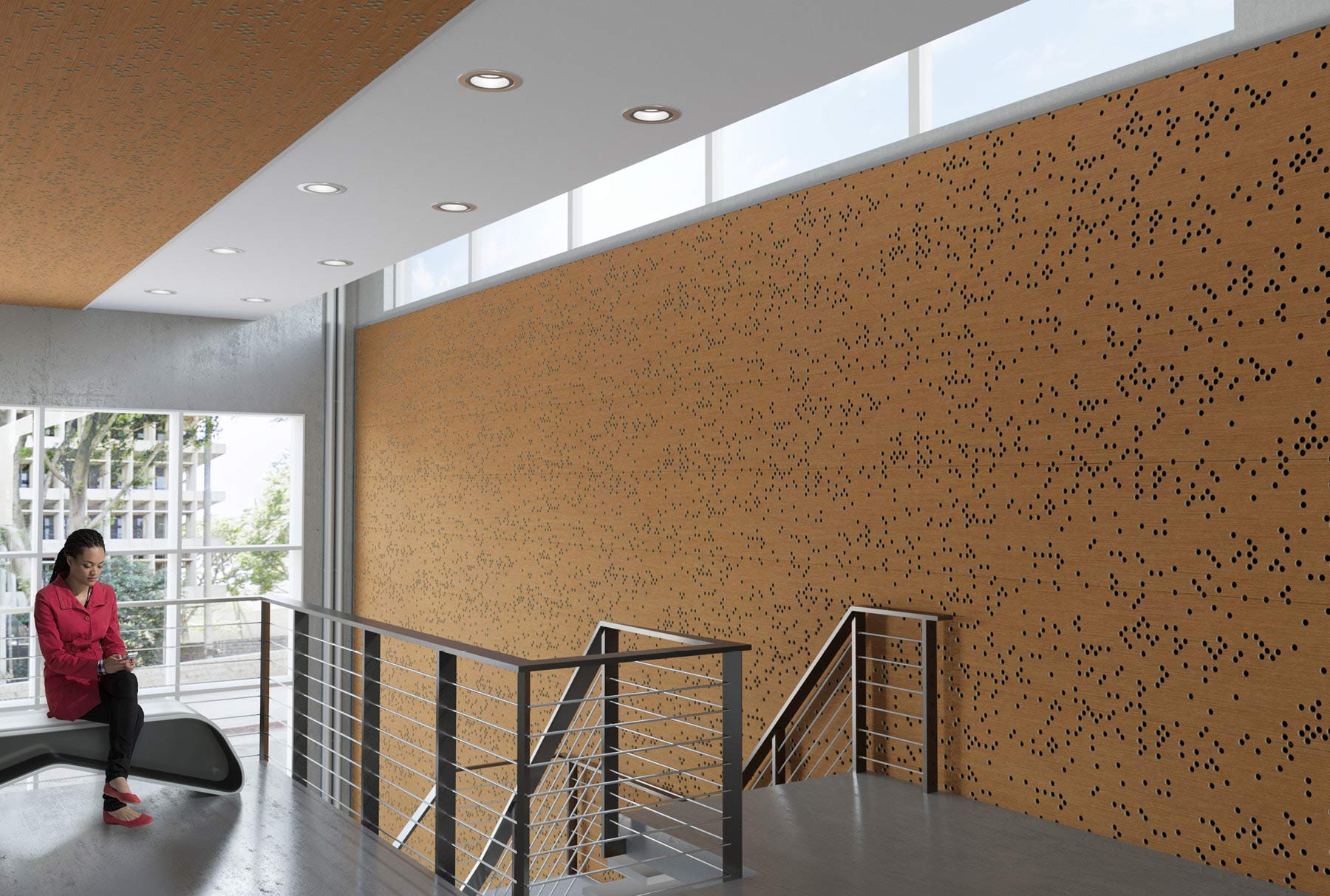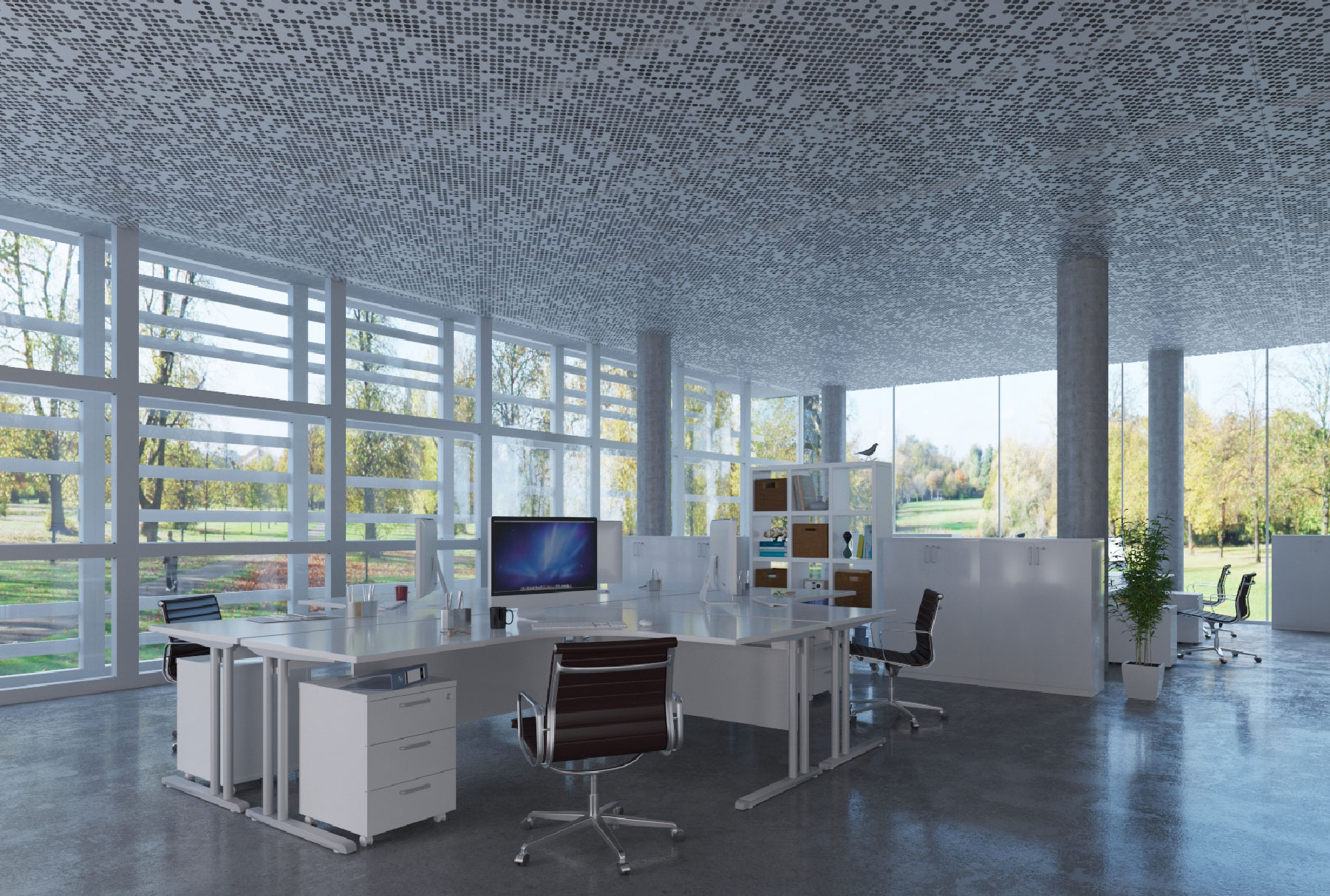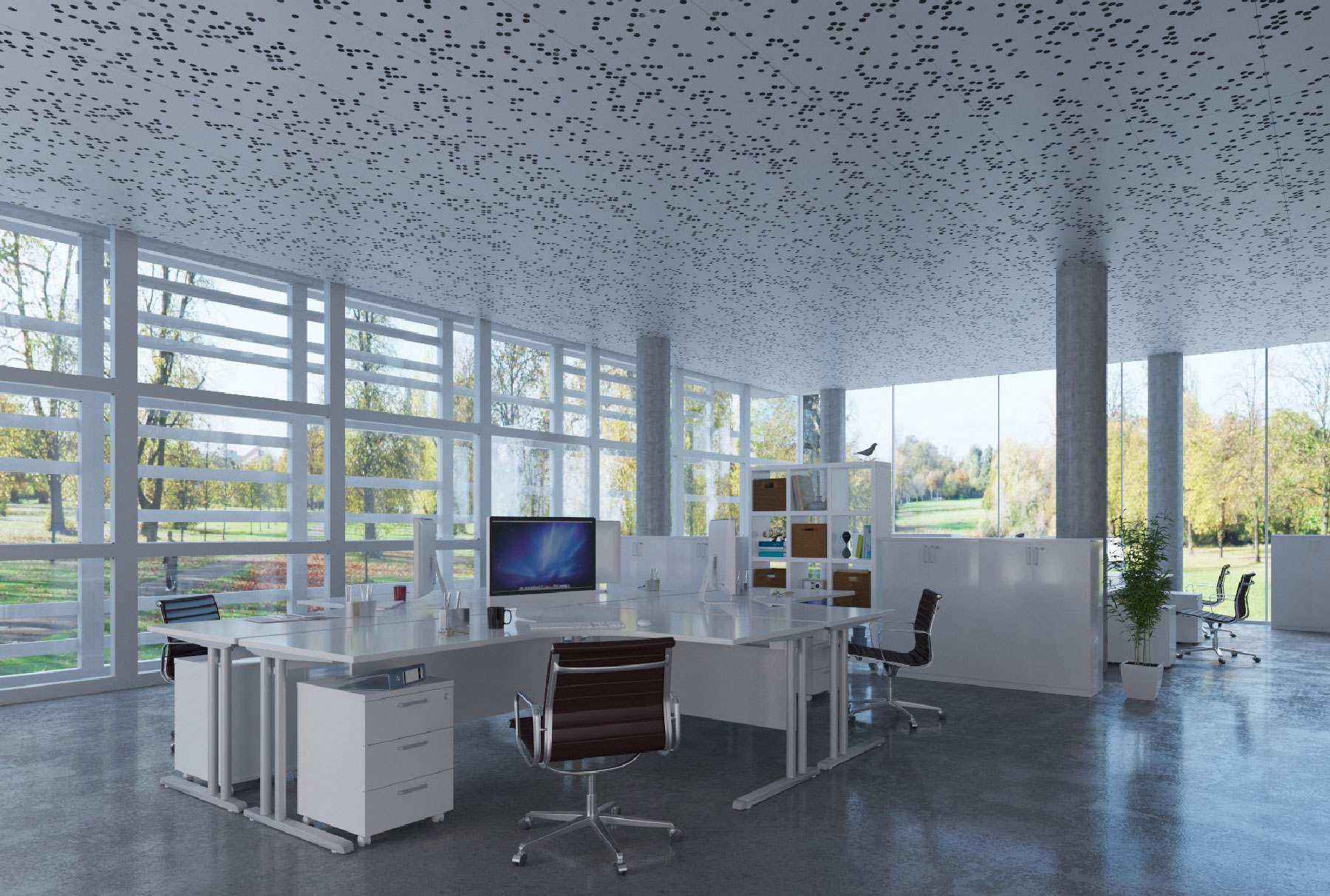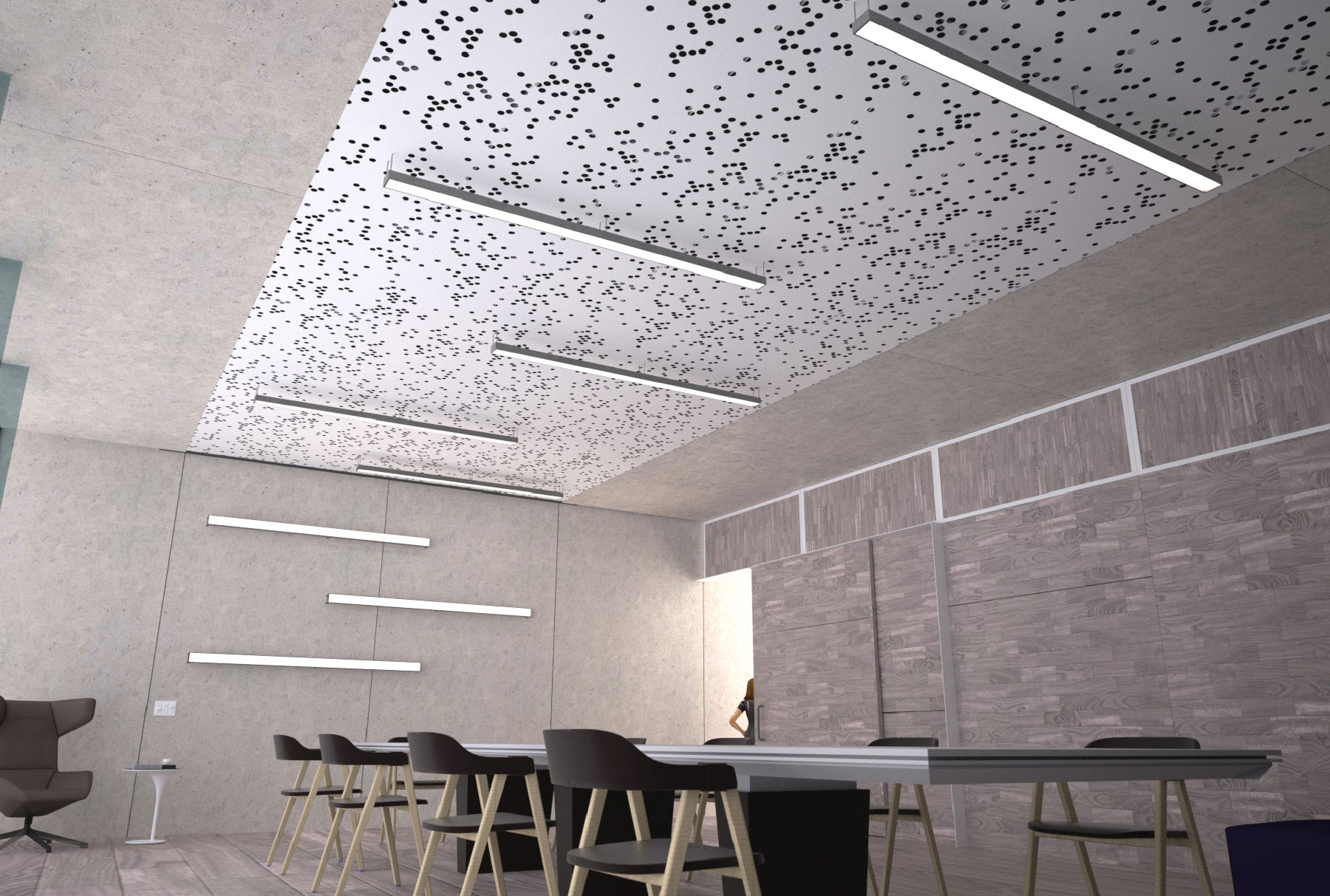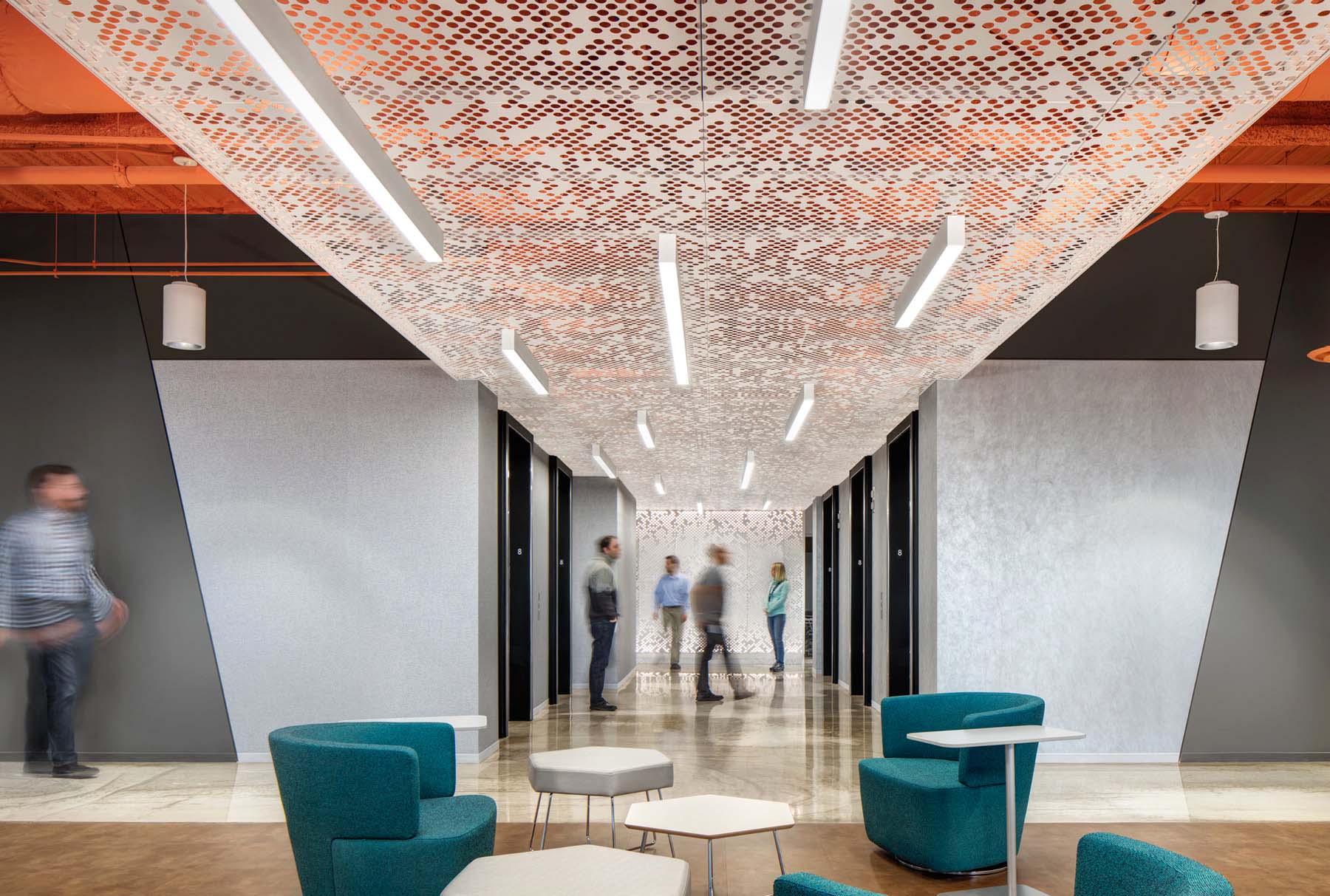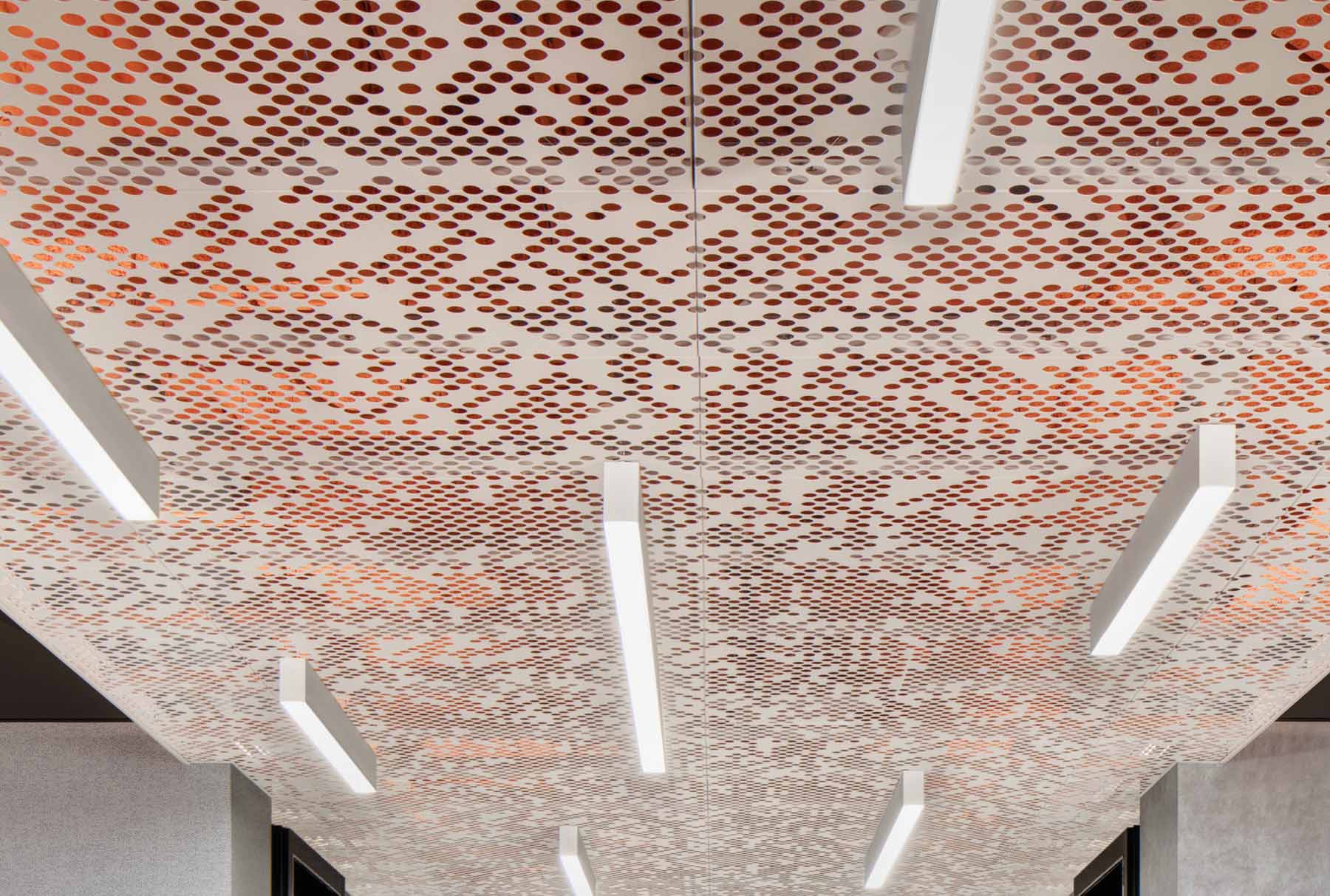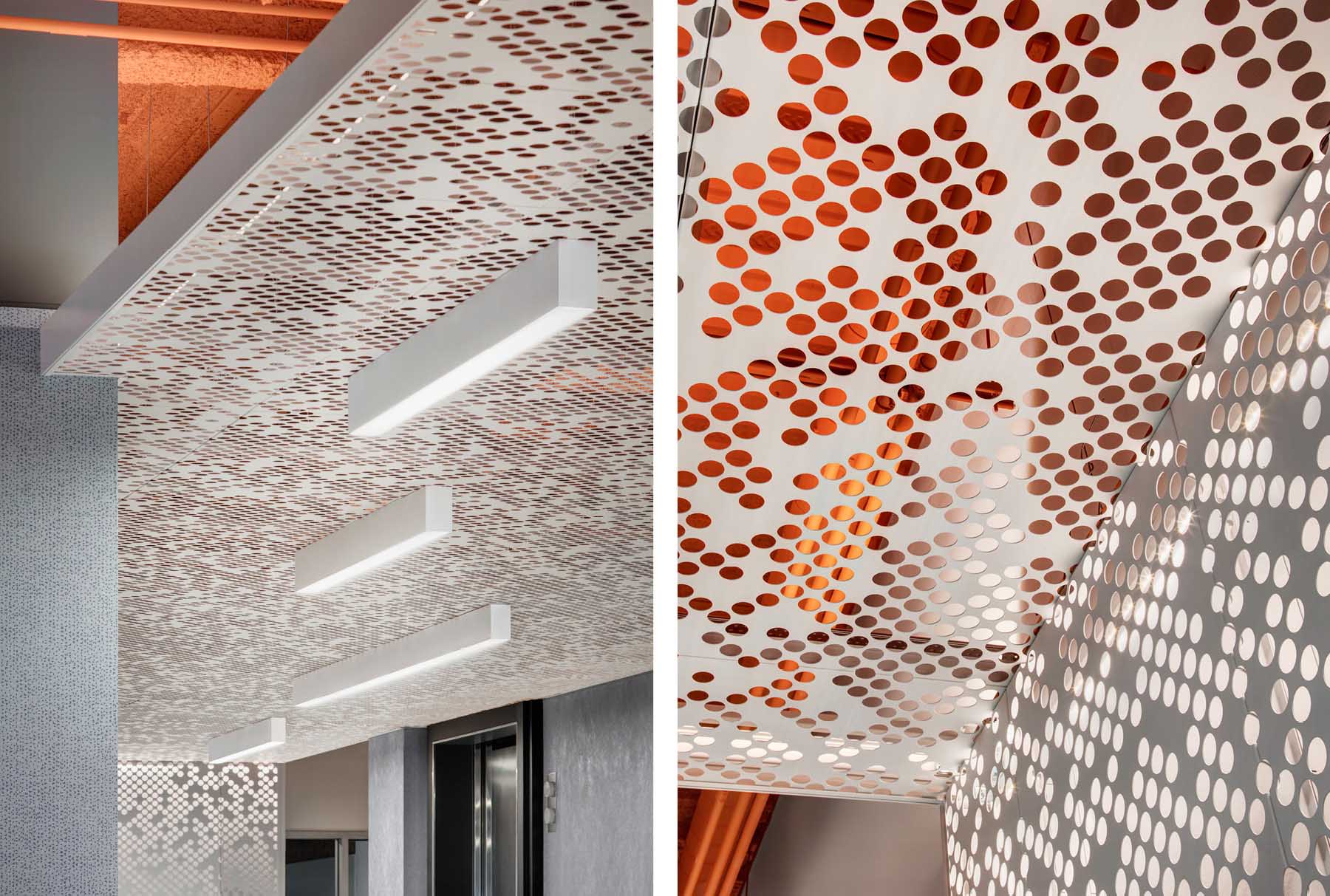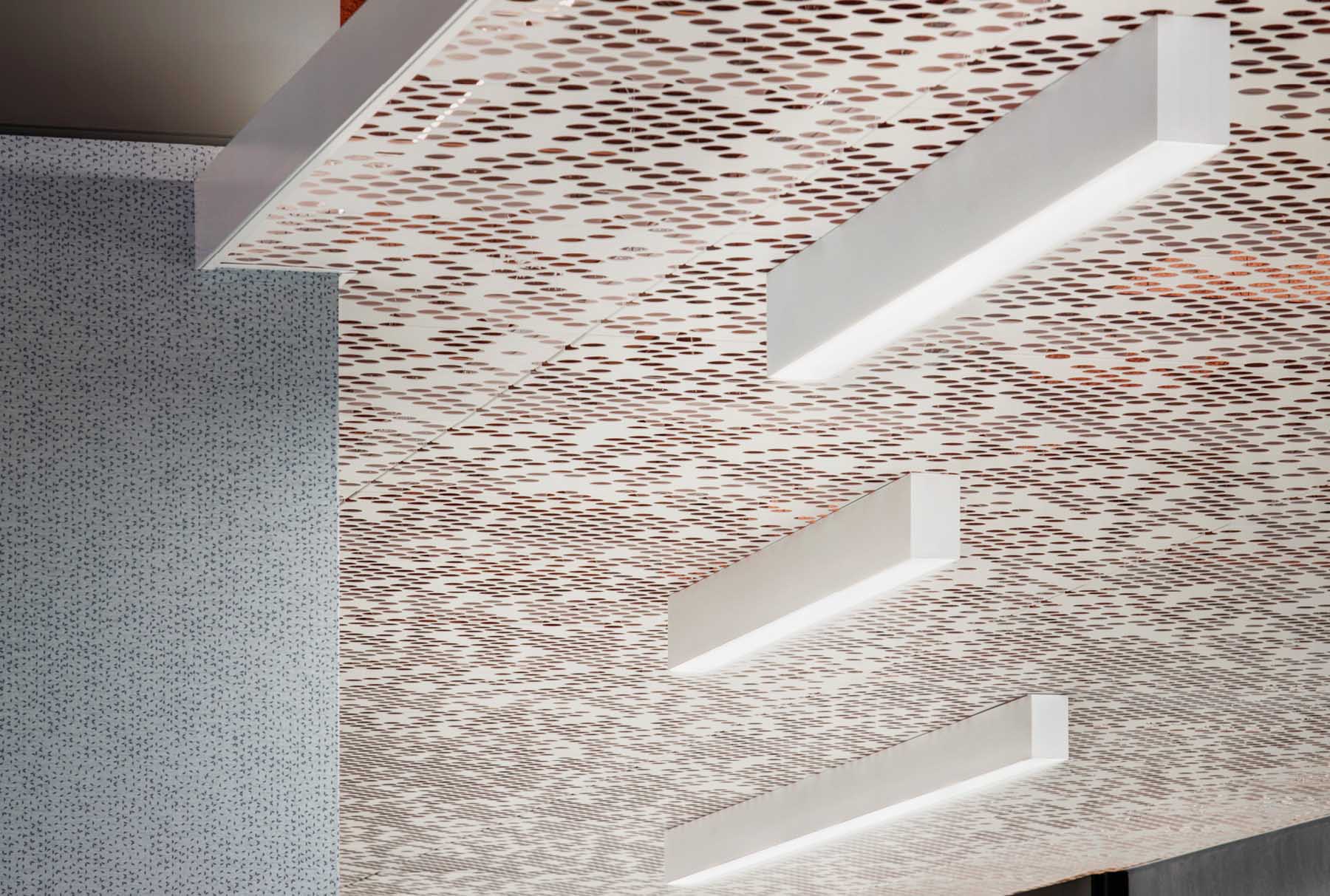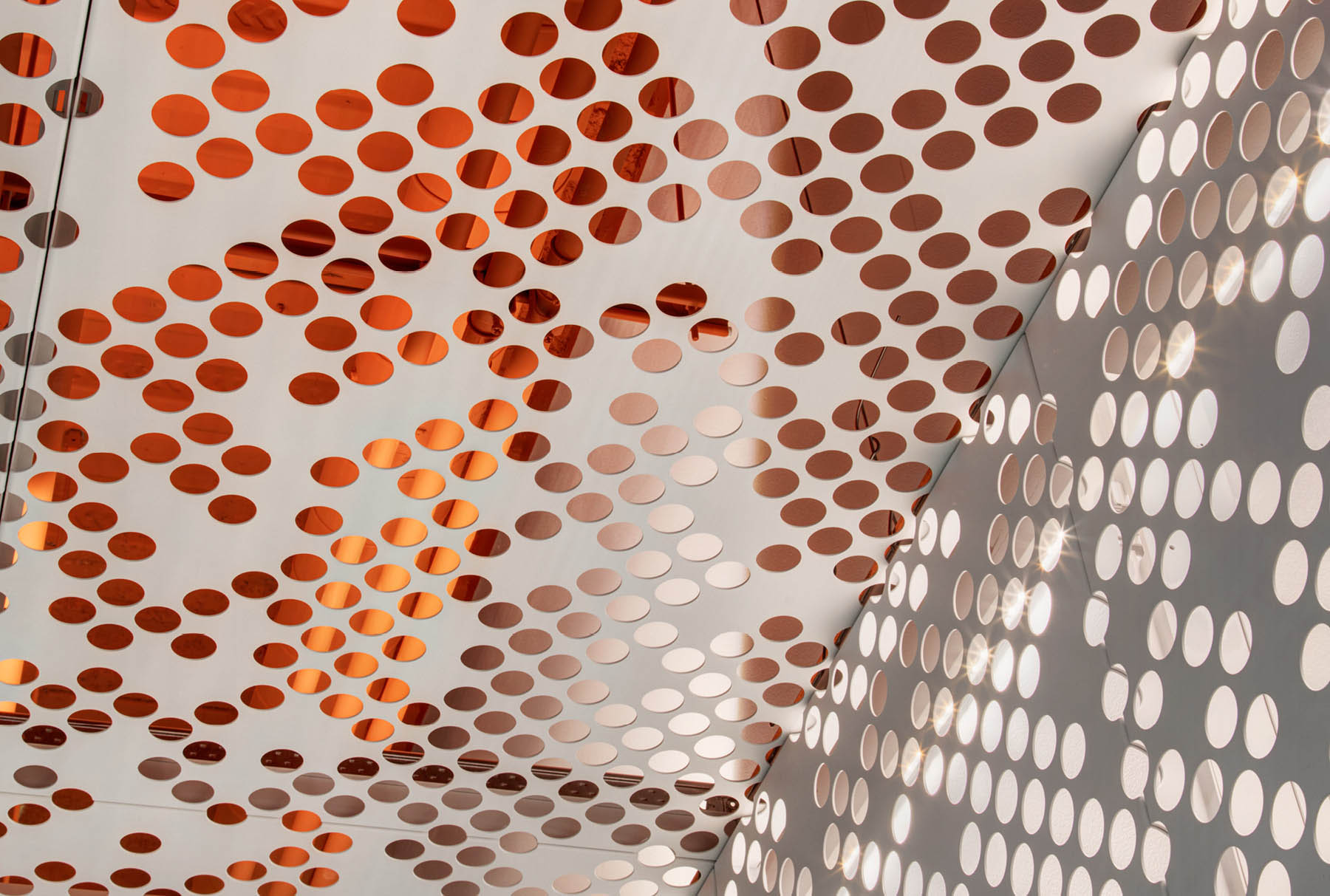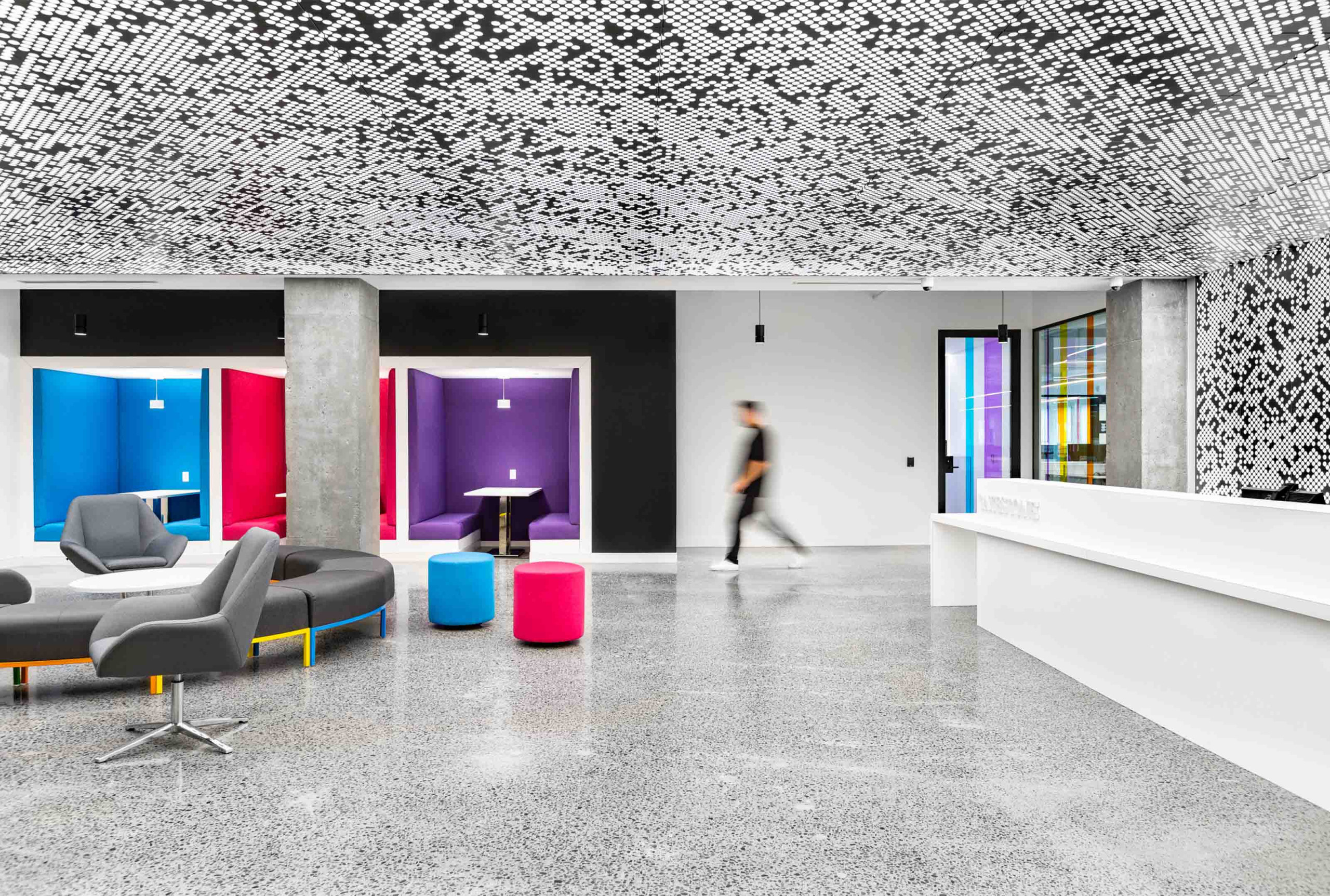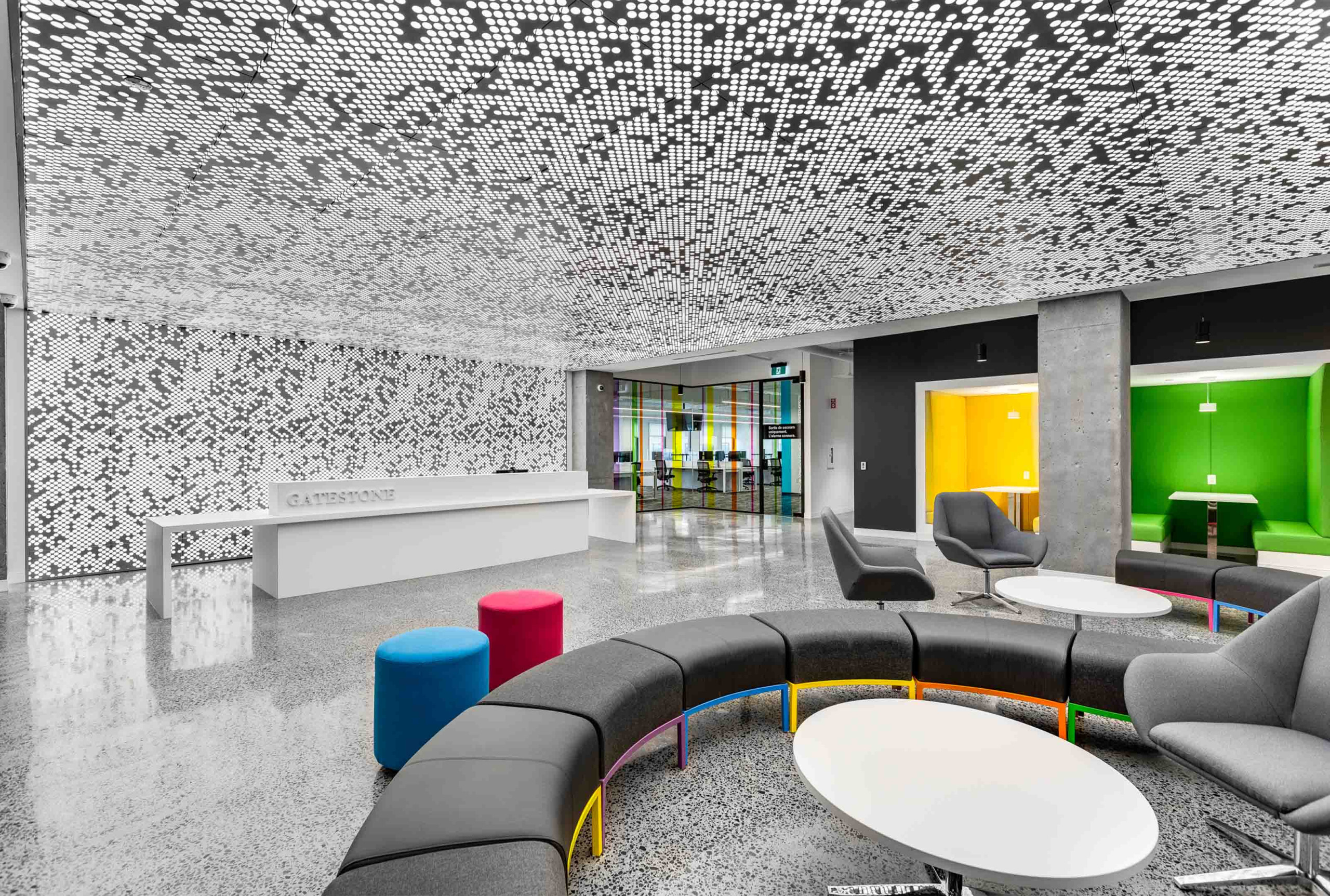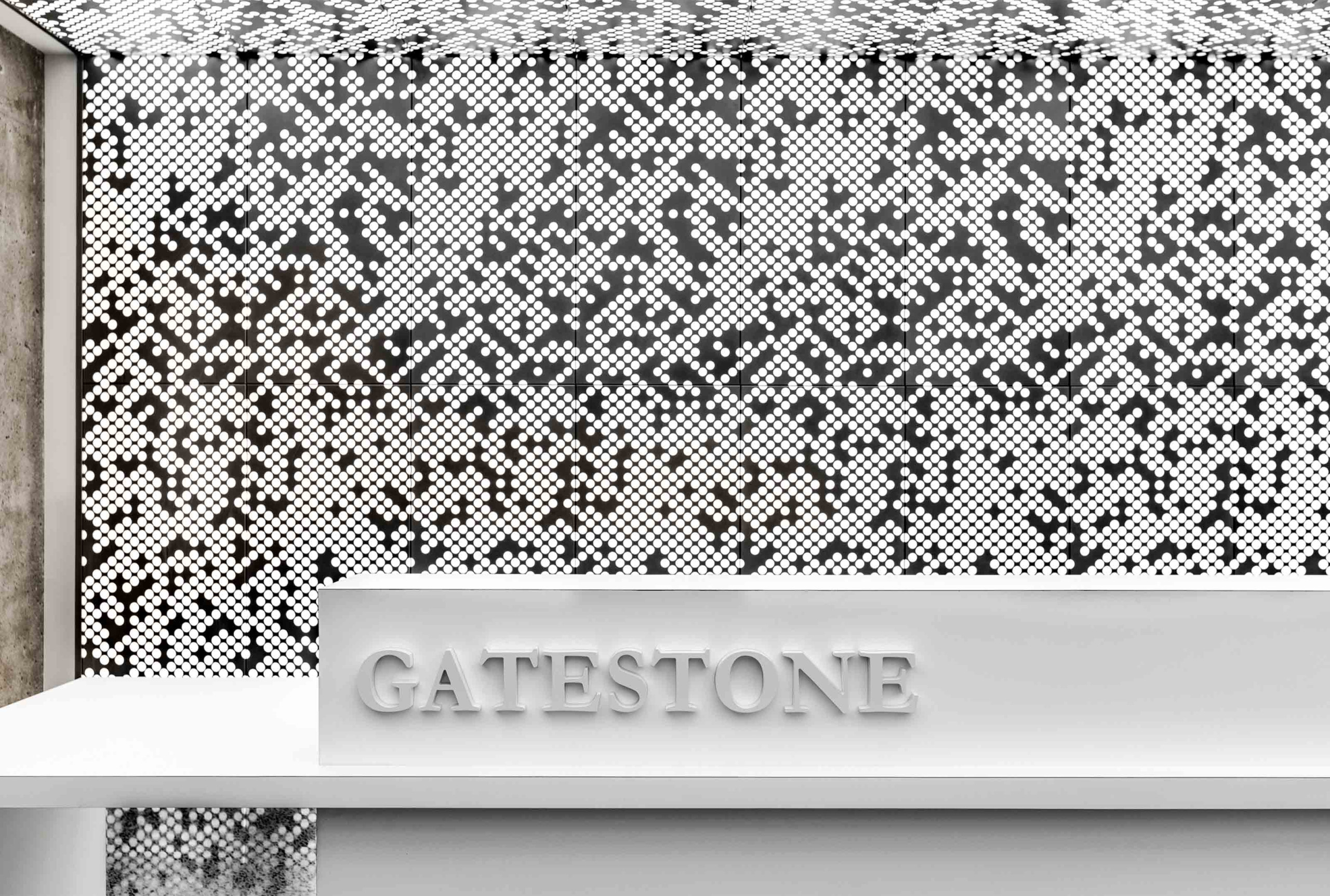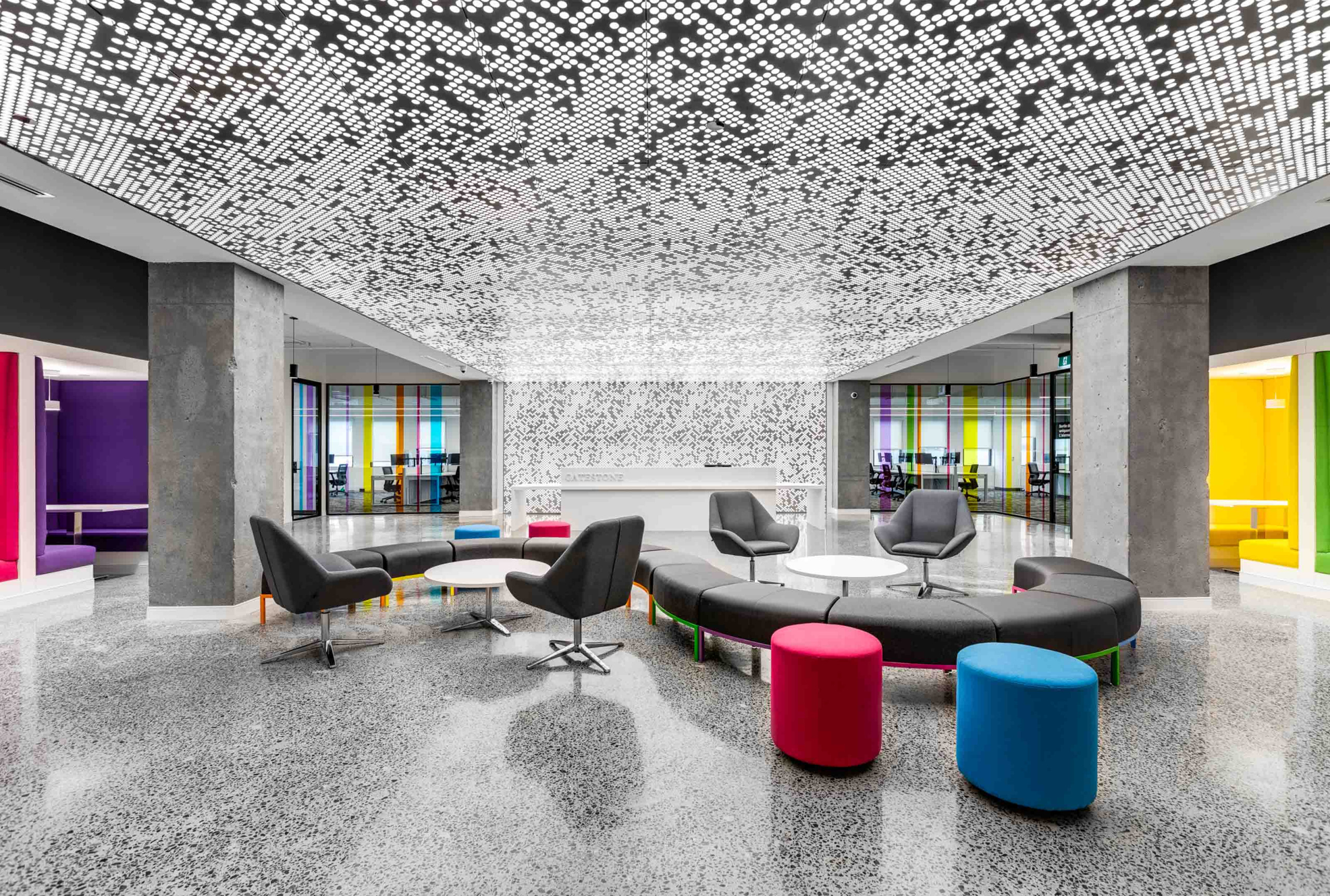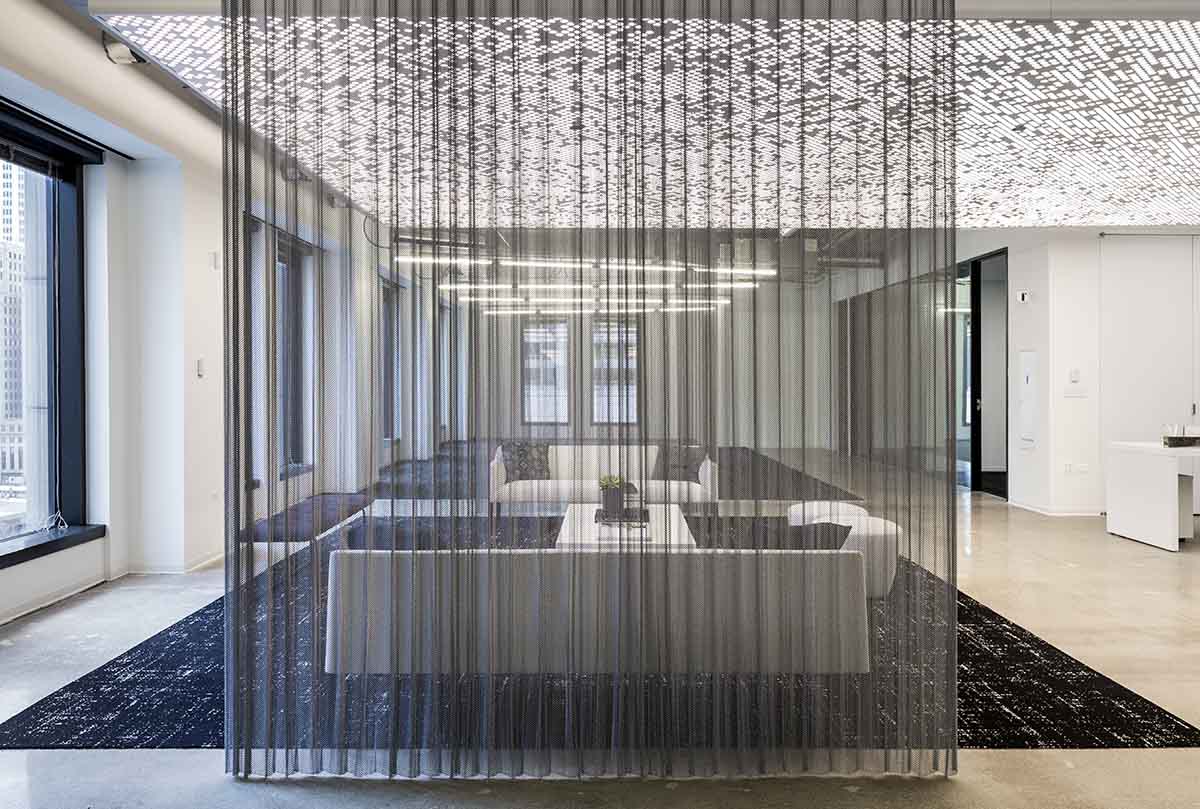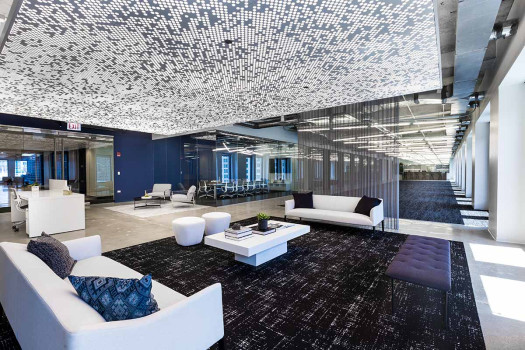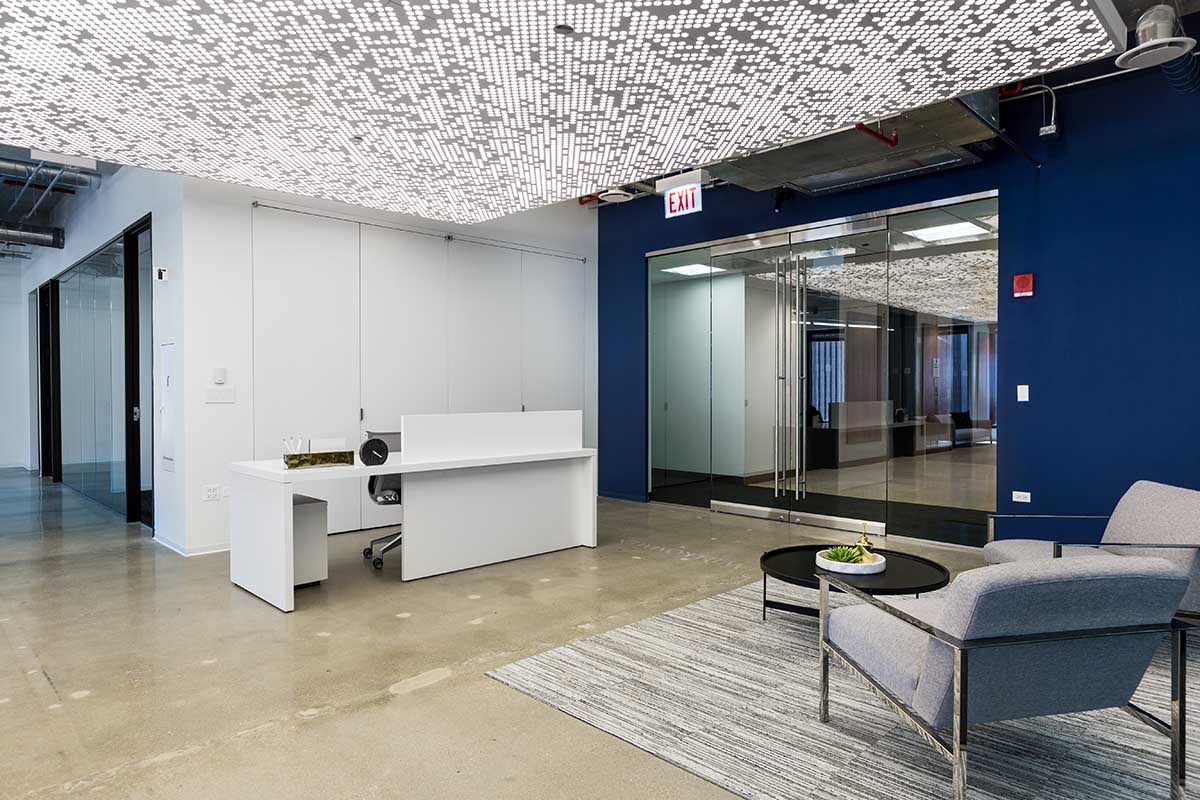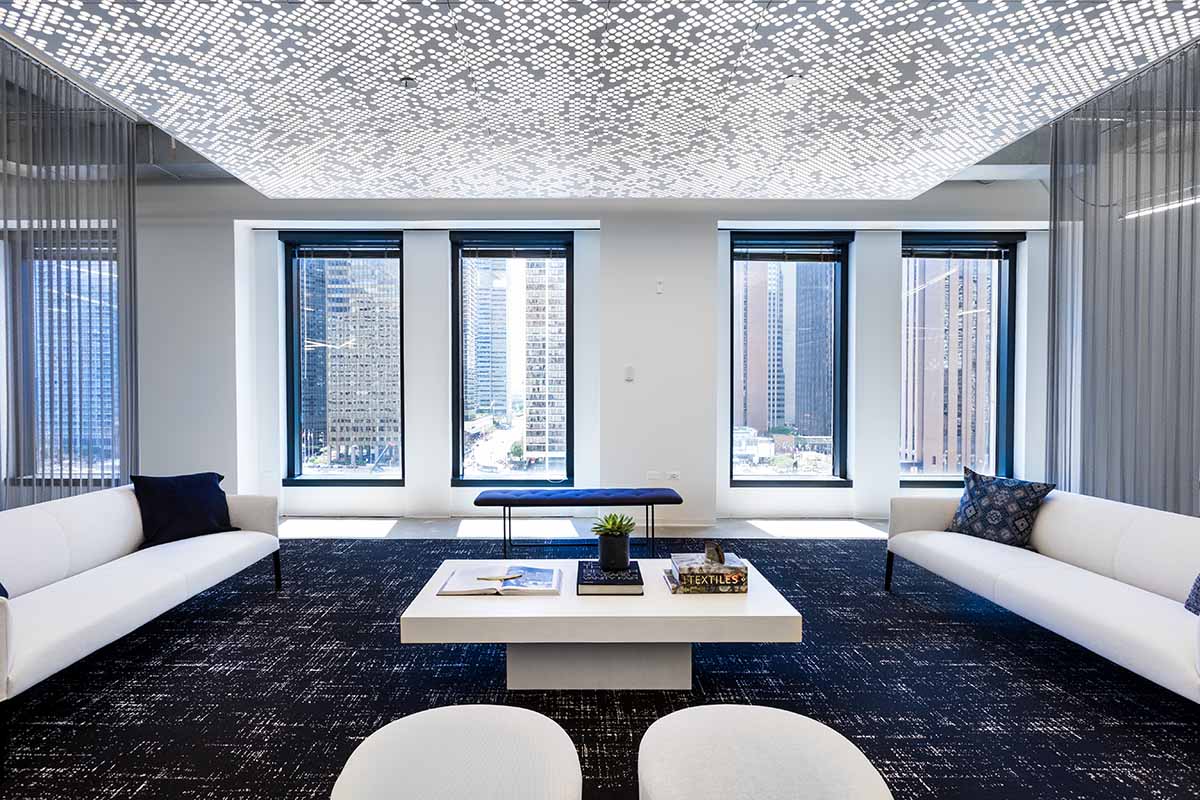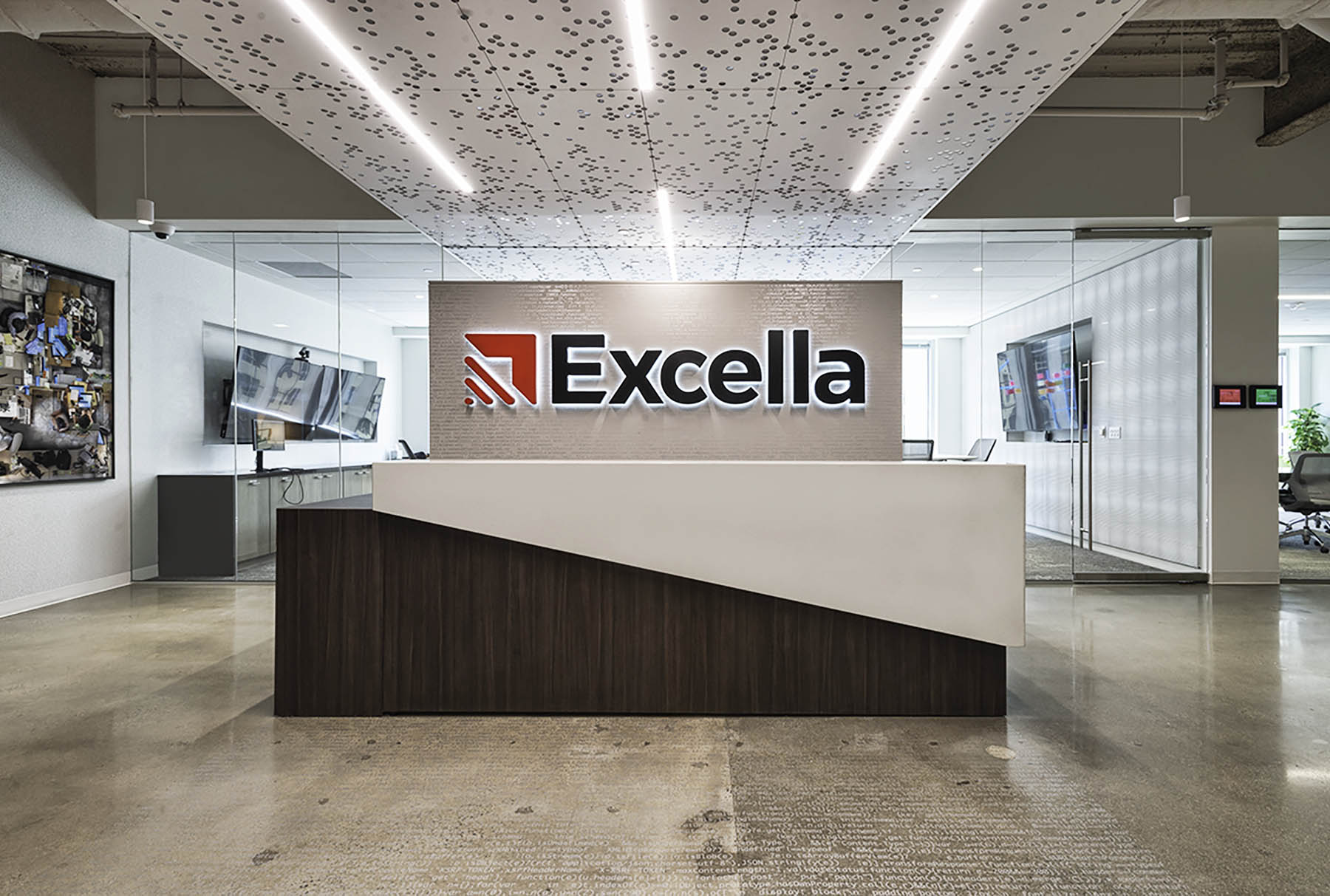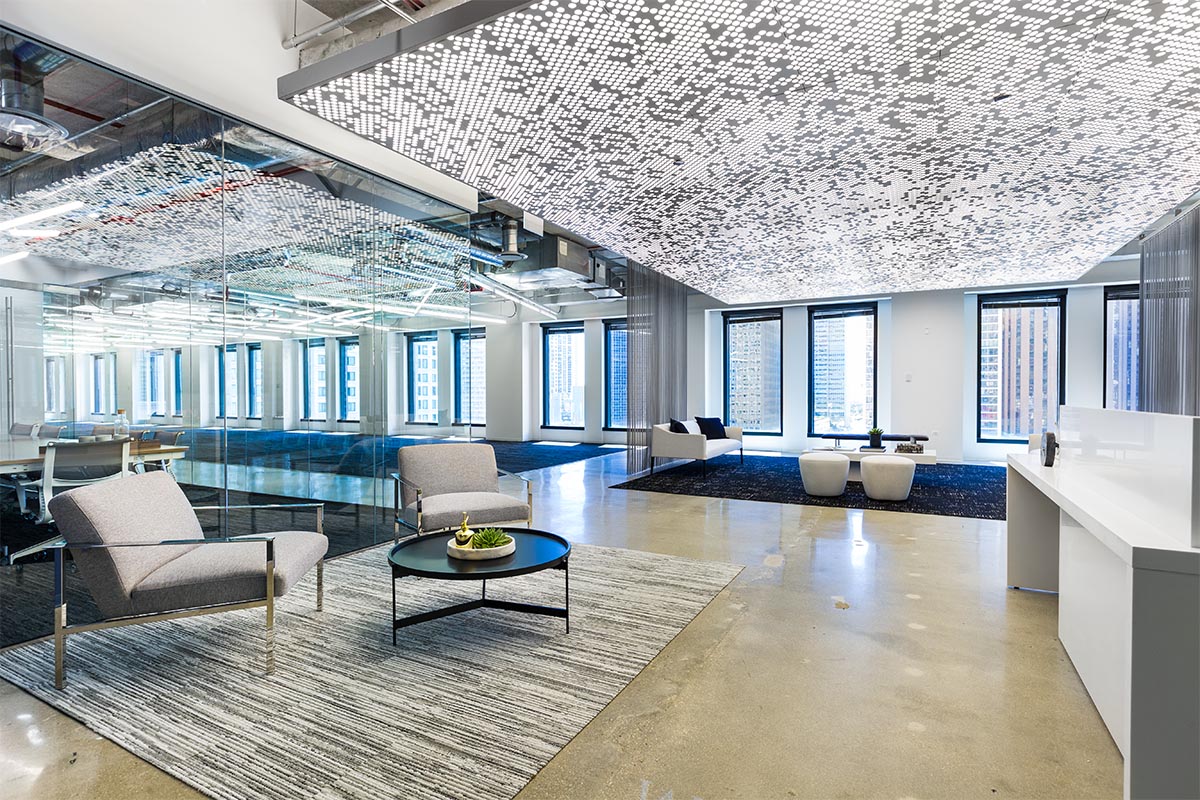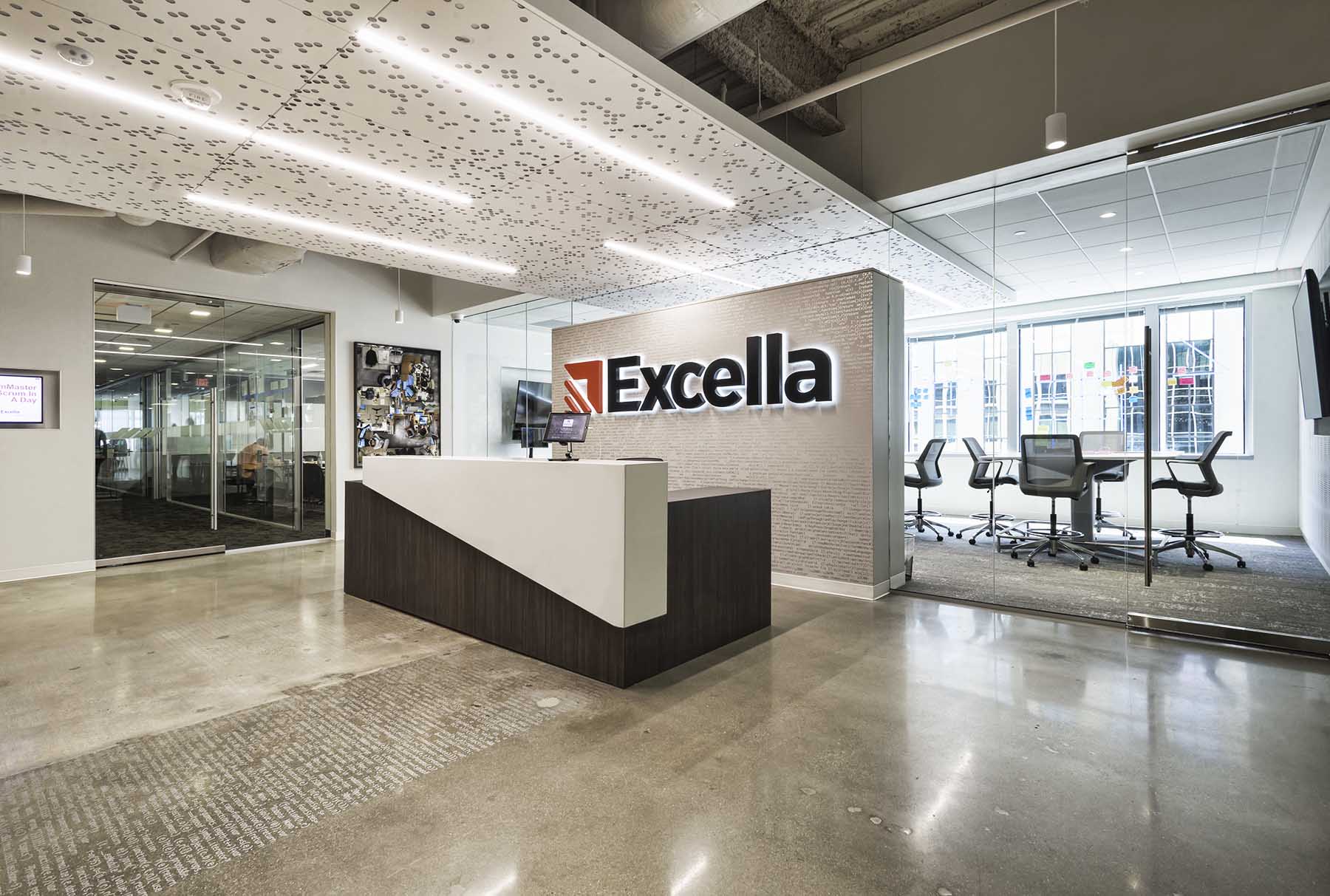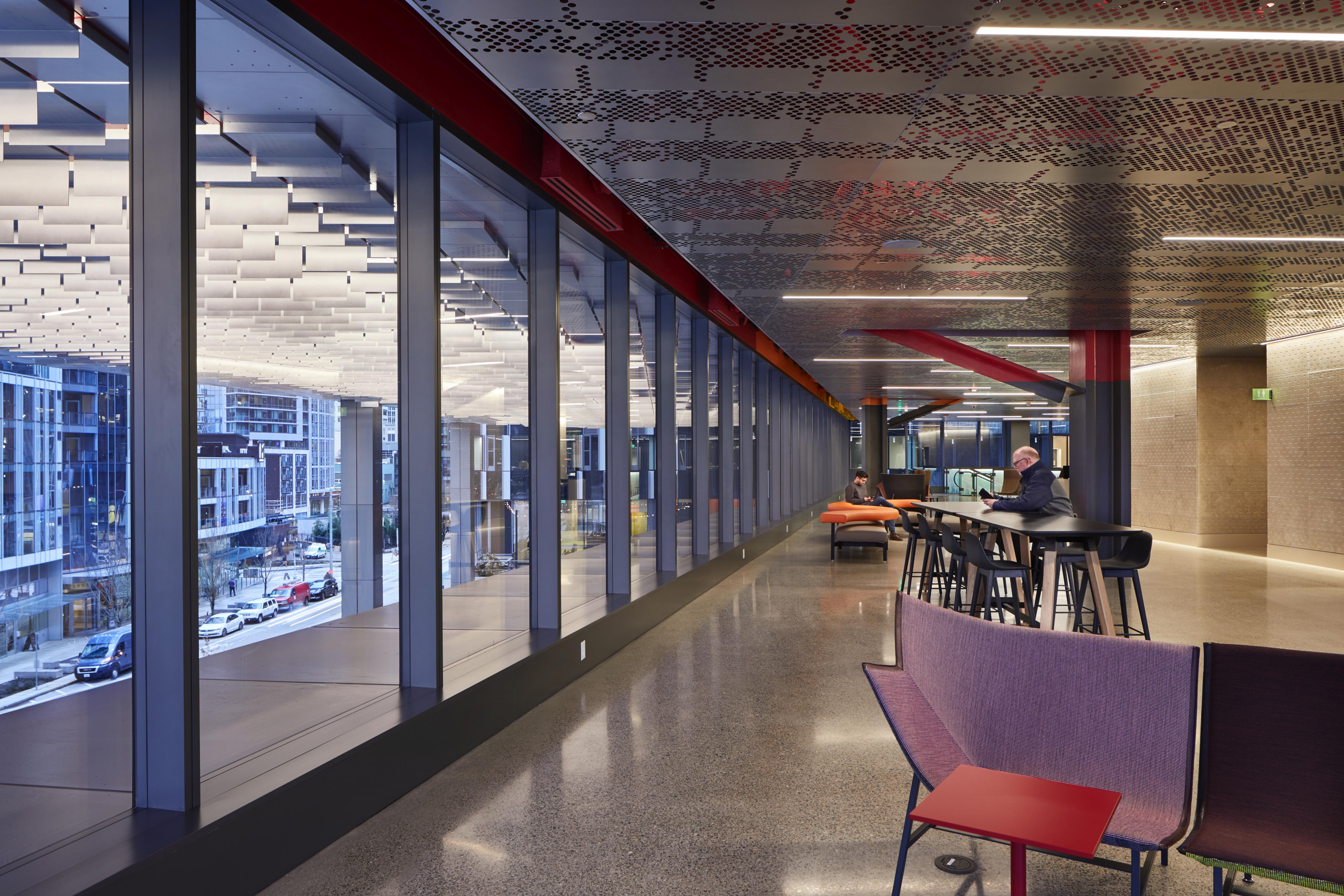 Key Features
Acoustic Performance

VaporSoft®'s optional Soft Sound® backer material reduces the impact of noise from everyday annoyances like ringing, typing, and chatter resulting in a more pleasant and productive environment. The Soft Sound® backer works in concert with the design to help reduce and control reverberations leaving a lasting impression at scales ranging from assembly halls to conference rooms.

Expansive Color Library

Choose from a large library of Soft Sound® colors and wood textures. Mix and match colors to accent certain panels and complement the color scheme of your space.

Achieve Acoustics & Lighting

VaporSoft® panels offer an innovative way to tackle acoustic performance and illumination with a single product, combining integrated acoustic facing with available backlighting and InLine lighting.

Easy Installation & Access

Vapor® panels offer easy install, using quick torsion spring attachment across standard ceiling grid systems or simple wall attachment using our Vertika® channel system.

Preconfigured Solutions

VaporSoft® panels are scalable, seamlessly tileable preconfigured solutions designed with a dynamic array of criteria and effects in mind. Choose from our growing library of patterns to uniquely impact your project.

Continuous Pattern Aesthetic

Achieve uninterrupted patterning across your space. VaporSoft® patterns have perforations that wrap around the edges of each panel, concealing where patterns start and end.
Product Details
Fire Rating

ASTM E84 - Class A, UNE-EN 13501-1, B-s1,d0

Acoustics for Vapor® Soft Cluster Dense with Acoustic Backer

True NRC® 0.90: Ceiling; E-300 Method

True NRC® 0.80: Wall; F-70 Method

Acoustics for Vapor® Soft Cluster Dense with Translucent Backer

True NRC® 0.40: Ceiling; E-300 Method

True NRC® 0.40: Wall; F-70 Method

Acoustics for Vapor® Soft Cluster Sparse with Acoustic Backer

True NRC® 0.75: Ceiling; E-300 Method

True NRC® 0.80: Wall; F-70 Method

Acoustics for Vapor® Soft Cluster Sparse with Translucent Backer

True NRC® 0.50: Ceiling; E-300 Method

True NRC® 0.50: Wall; F-70 Method

Wall Attachment

Vertika® Wall (Refer to Vertika® Brochure)

Trimmability

Yes, per installation manual

Accessories

Acoustic Backer, Translucent Backer, Backlight, InLine Light

Standard Panel

Seamlessly Join Walls & Ceilings - Sparse

Understanding the Panel - Dense

Understanding the Panel

Accessory Options - Wall

Accessory Options - Ceiling

Accessory Options - Retrofit Adapter Clip Kit

Sustainability and Certifications

95 / 50

Cluster Dense: 95 recycled aluminum cans. Cluster sparse: 143 recycled aluminum cans. The acoustic backer made of 50 recycled water bottles.

Cradle to Cradle®

Bronze Status Pending

100%

Declare certified to be fully salvageable/reusable in its entirety, recyclable (100%)
Materials and Finishes
CircuLUM™ Powder Coat Premium Metallic Finish

Chilled Champagne

Burnished Bronze

CircuLUM™ Powder Coat Standard Finish

Brilliant White (Gloss) (RAL9010)

NOWN White (Matte) (RAL9016)

T-Grid White (Matte) (RAL9003)

Silver Metallic (Semi Gloss) (RAL9006)

Jet Black (Matte) (RAL9005)

Aviator Gray (Gloss) (RAL7035)

Aviator Gray (Matte) (RAL7035)

Steel Gray (RAL7046)

Shadow (RAL7024)

Midnight (RAL7021)

Coffee (RAL8014)

Raw Umber (RAL8007)

Caramel (RAL8001)

Sandstone (RAL1019)

Oat (RAL1001)

Sunflower (RAL1003)

Torch (RAL2009)

Spirit Red (Matte) (RAL3001)

Azure (RAL5003)

Blue Steel (RAL5010)

Forest Green (RAL6001)

Soft Sound® Color Group A

White

Snow

Marble

Heather Gray

Graphite

Carbon

Onyx

Apple

Tangerine

Lemon

Taupe

Sand

Kiwi

Whisper

Sky Blue

Denim

Absinthe

Abyss

Azore

Mars

Macchiato

Soft Sound® Wood Texture

Gray Ash

White Oak

Golden Oak

Oak

American Walnut

Charred Oak

Charred Ash

Ebony
Explore more NOWN projects