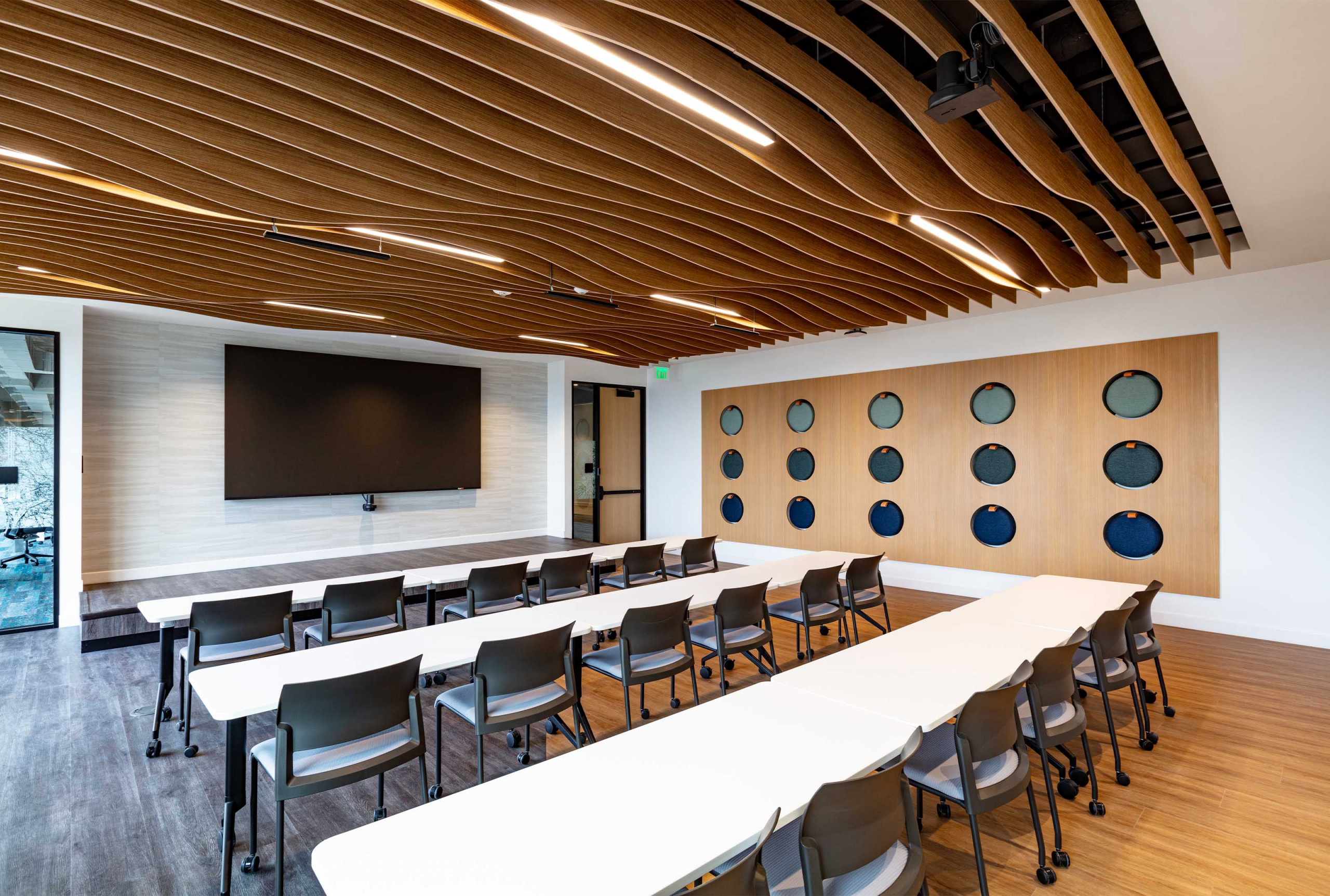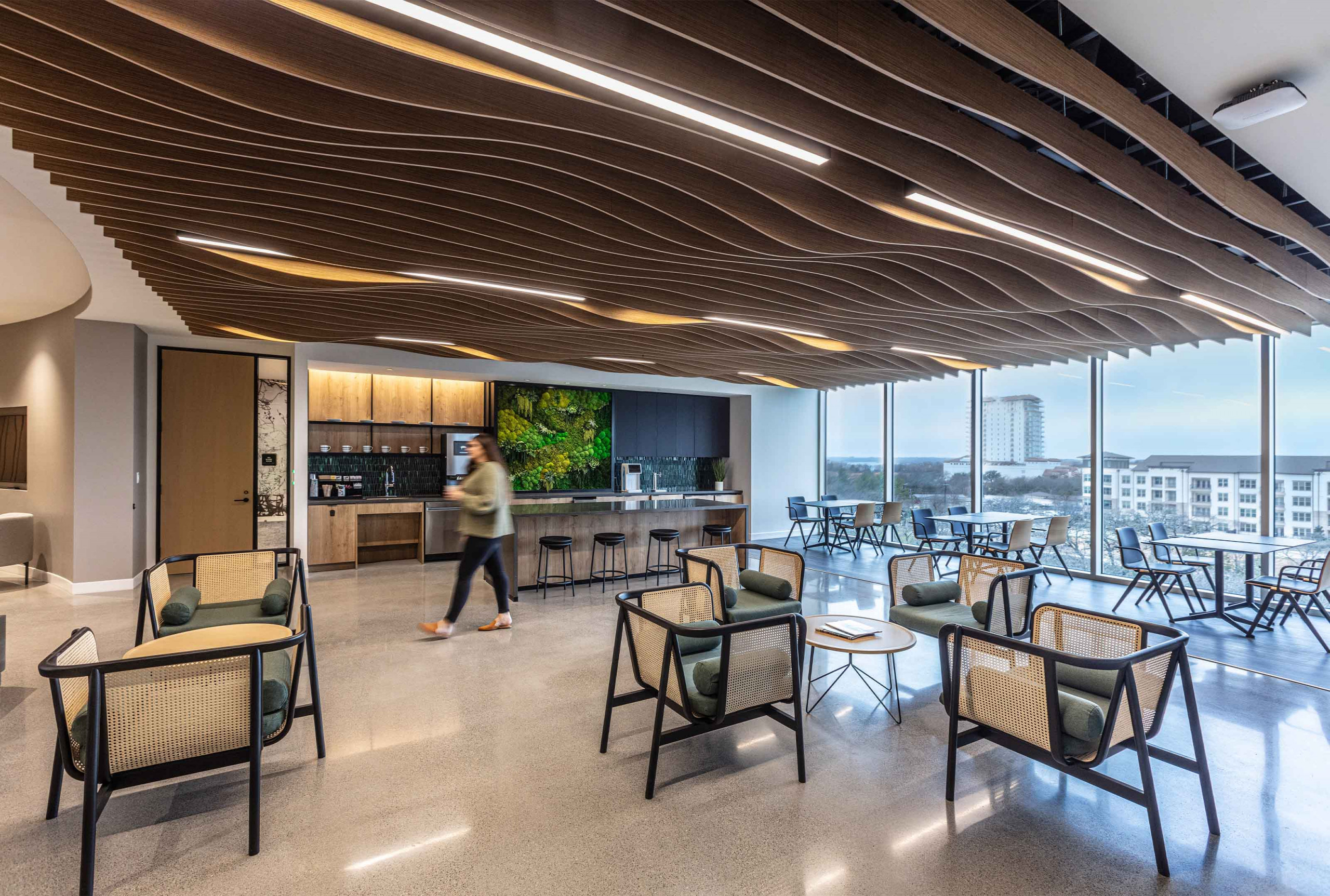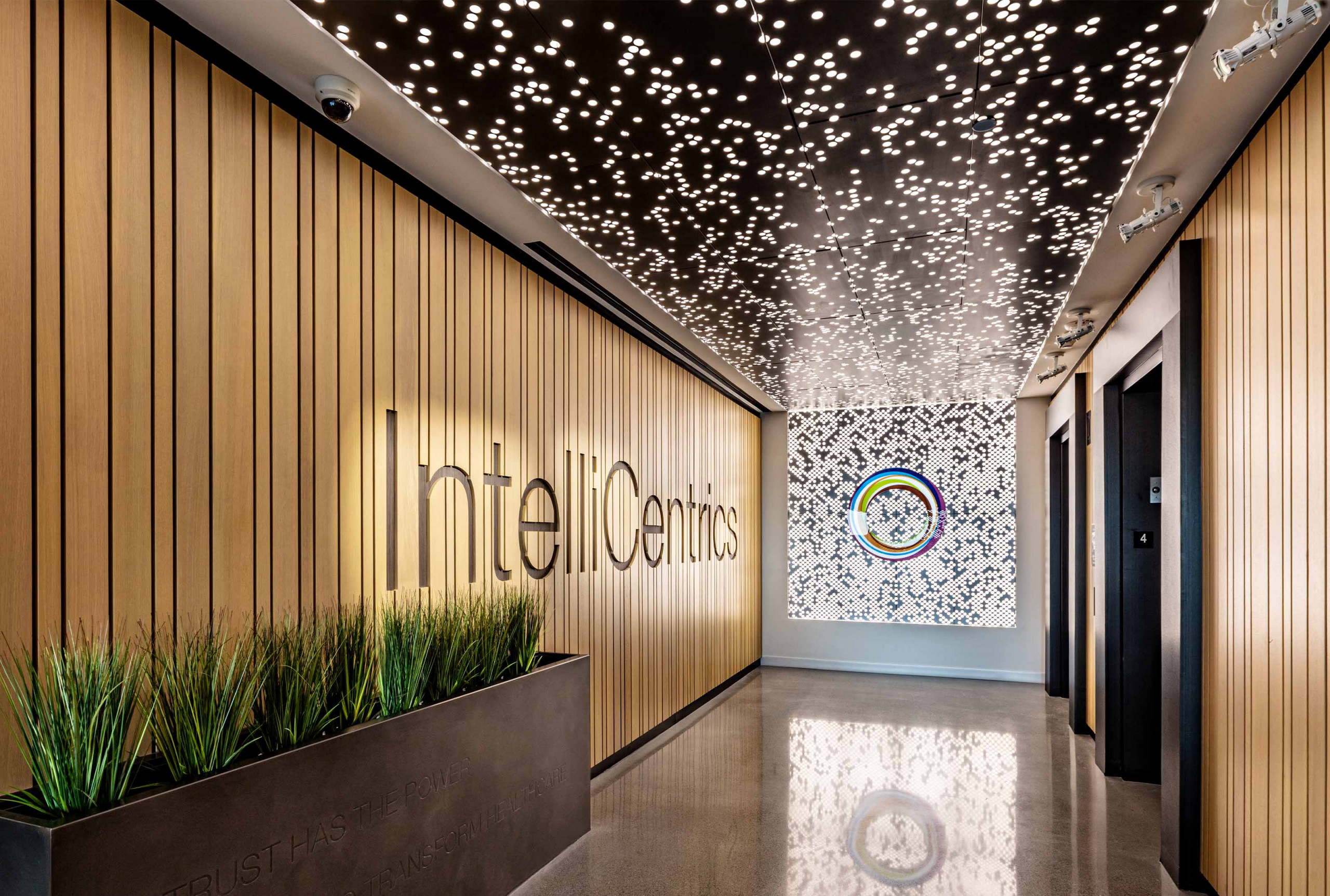 IntelliCentrics
In a complex world – there is beauty in simplicity; this was the ethos of this award-winning commercial project for healthcare company, IntelliCentrics' headquarters. We brought this collaborative project together by partnering with architects Boka Powell and installers Greater Metroplex Interiors. A visually stunning, easily installed office space was created using a combination of Atmosphera Swell, Graphic Perf, and Vapor Cluster.
Winner of a 2022 CISCA Construction Excellence award, this wellness-centric and biophilic inspired headquarters took inspiration from nature as a central theme. The office space was organized around a series of circles that radiate around like ripples. Throughout, users connect with the natural elements and an aesthetic that blends raw materials, lighting features, and curved forms to evoke a sense of balance and harmony.
The torsion panels featured, Graphic Perf® and Vapor Cluster®, were installed and featured heavily throughout the lobby. These panels naturally serve as way finders into the space. Ceiling panels transition into a seamless 90-degree slope, creating an eye-catching waterfall effect. Using frosted backers and custom backlighting throughout the panels further exemplifies this effect. The movement-filled acoustic ceiling baffles, Atmosphera Swell®, hang prominently over the coffee bar area and training center.
Location: Flower Mound, TX
Architect: Boka Powell