About Atmosphera® Adaptive PULSE
Pulse's interconnected modules create a current for viewers to follow, drawing them deeper into the building and the rest of your design. Because the panels are customisable, you can create as much openness as you want. Pulse's panels are available in steel only — with optional Soft Sound® inserts for sound control — and can be powder coated in one of our five standard colors.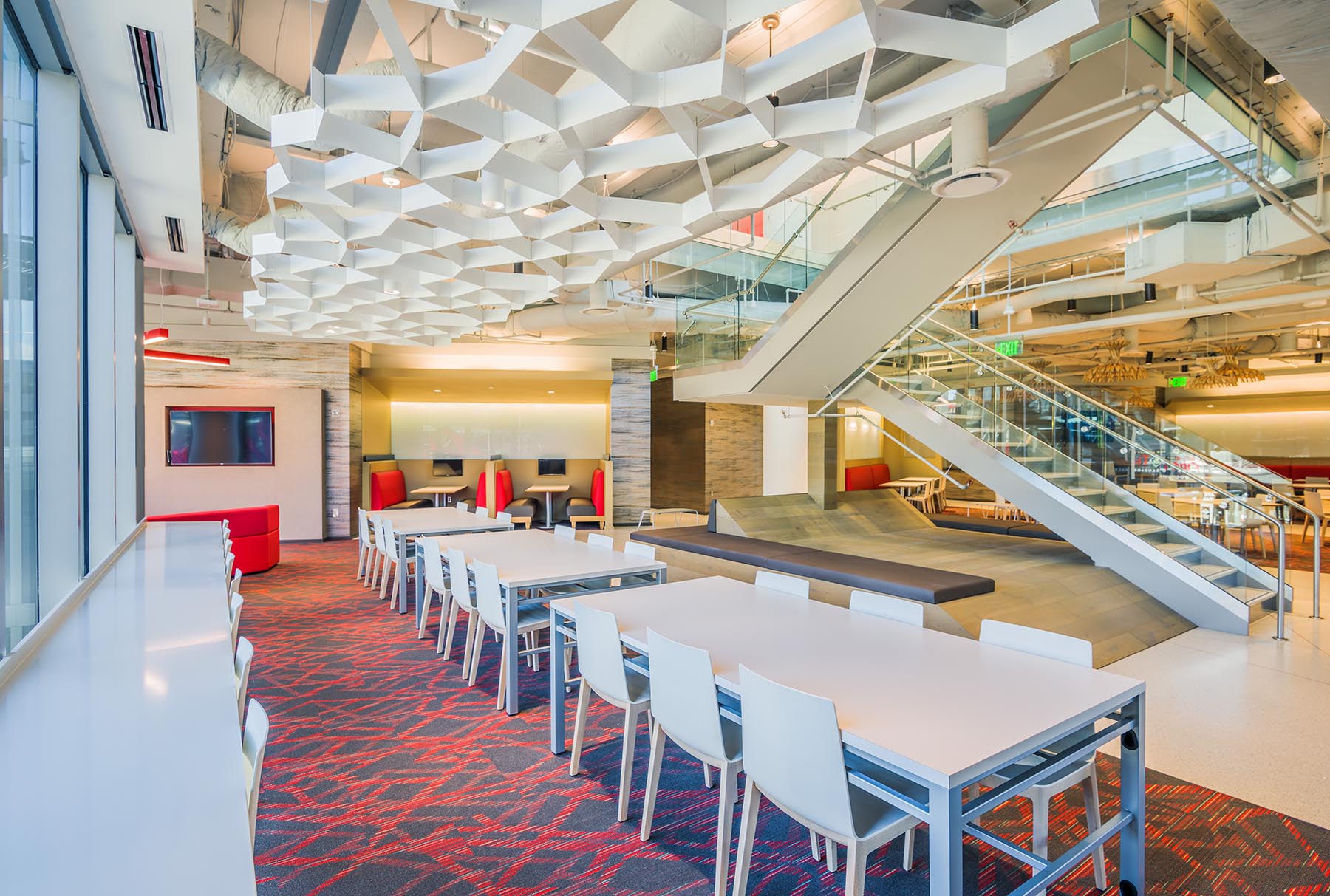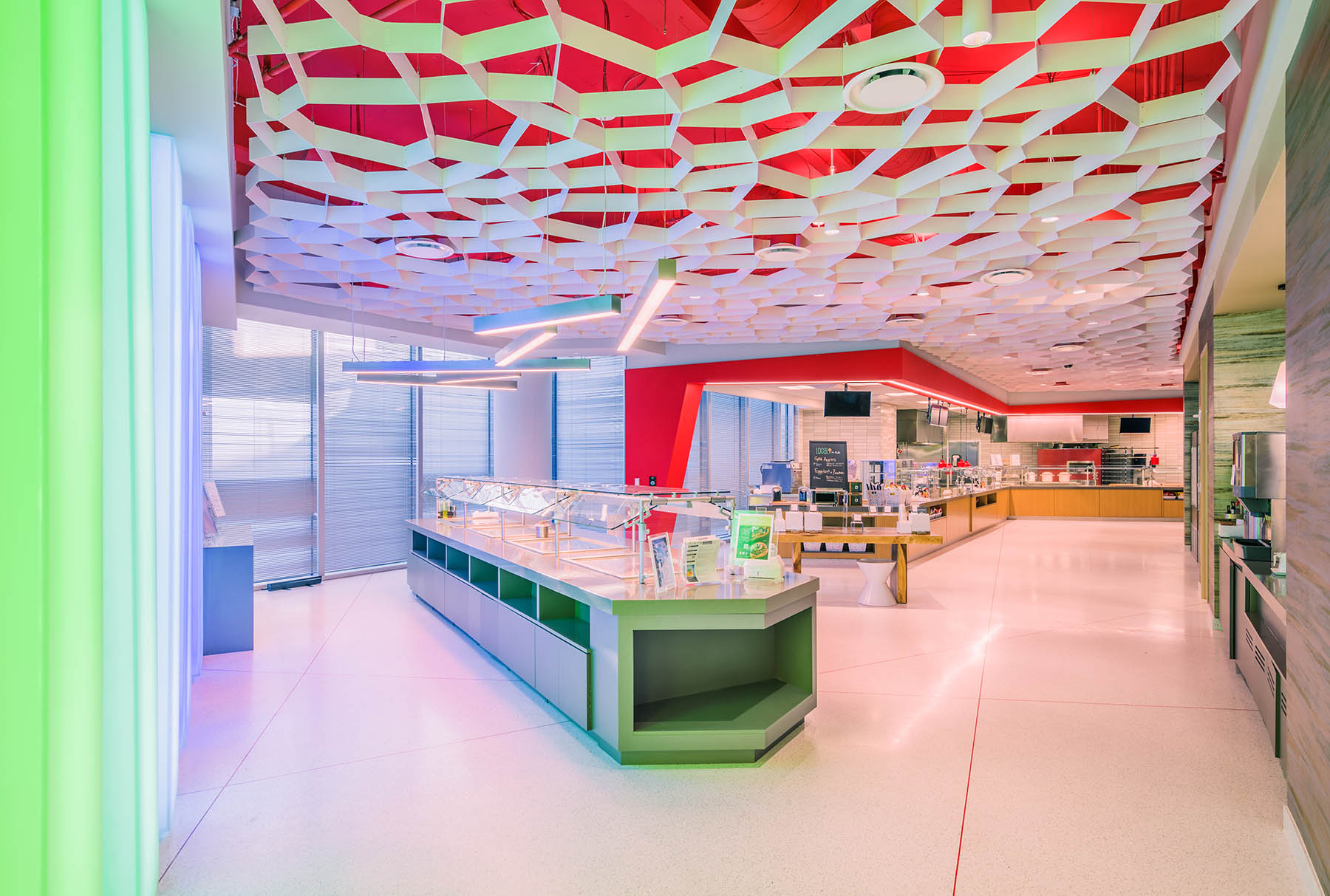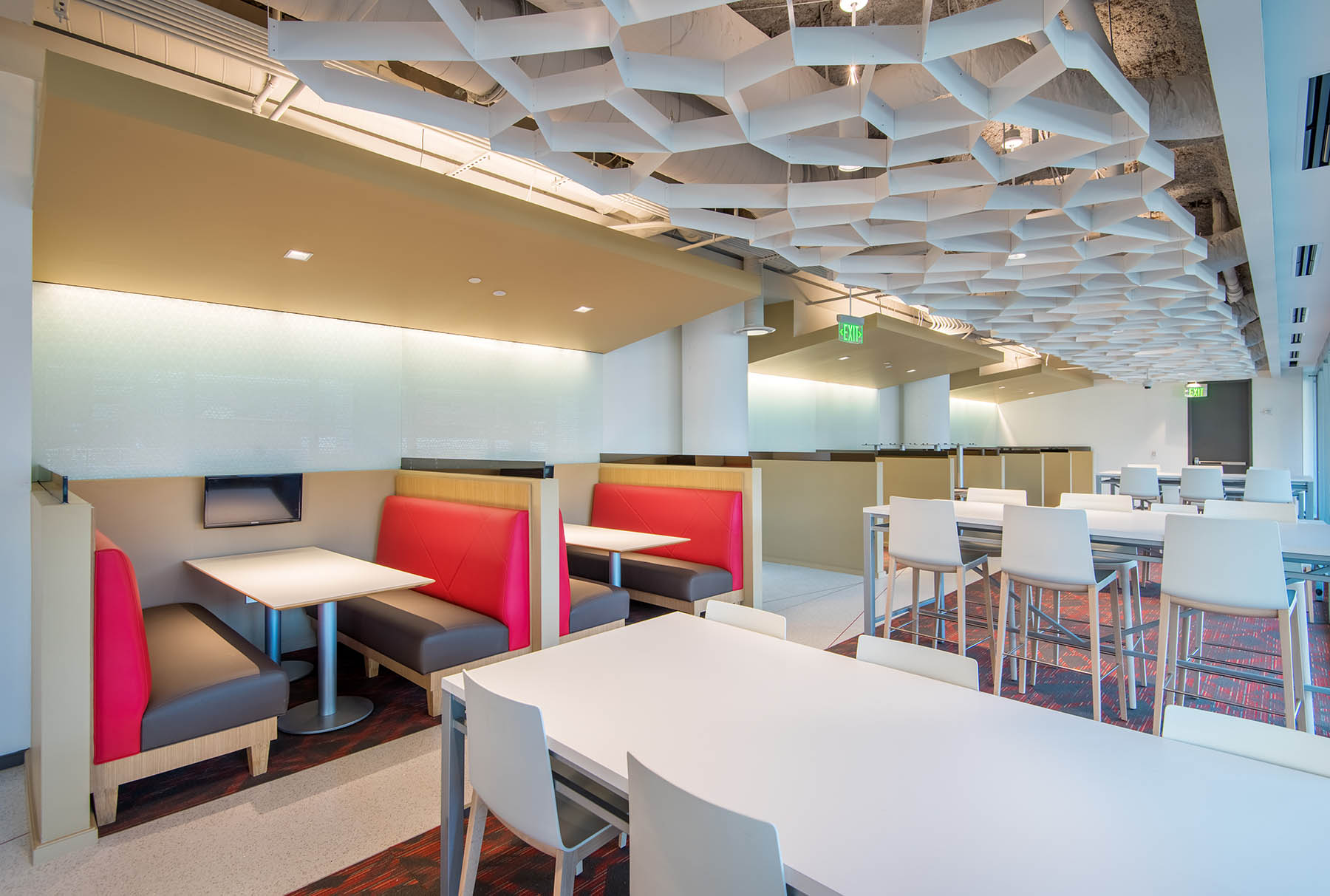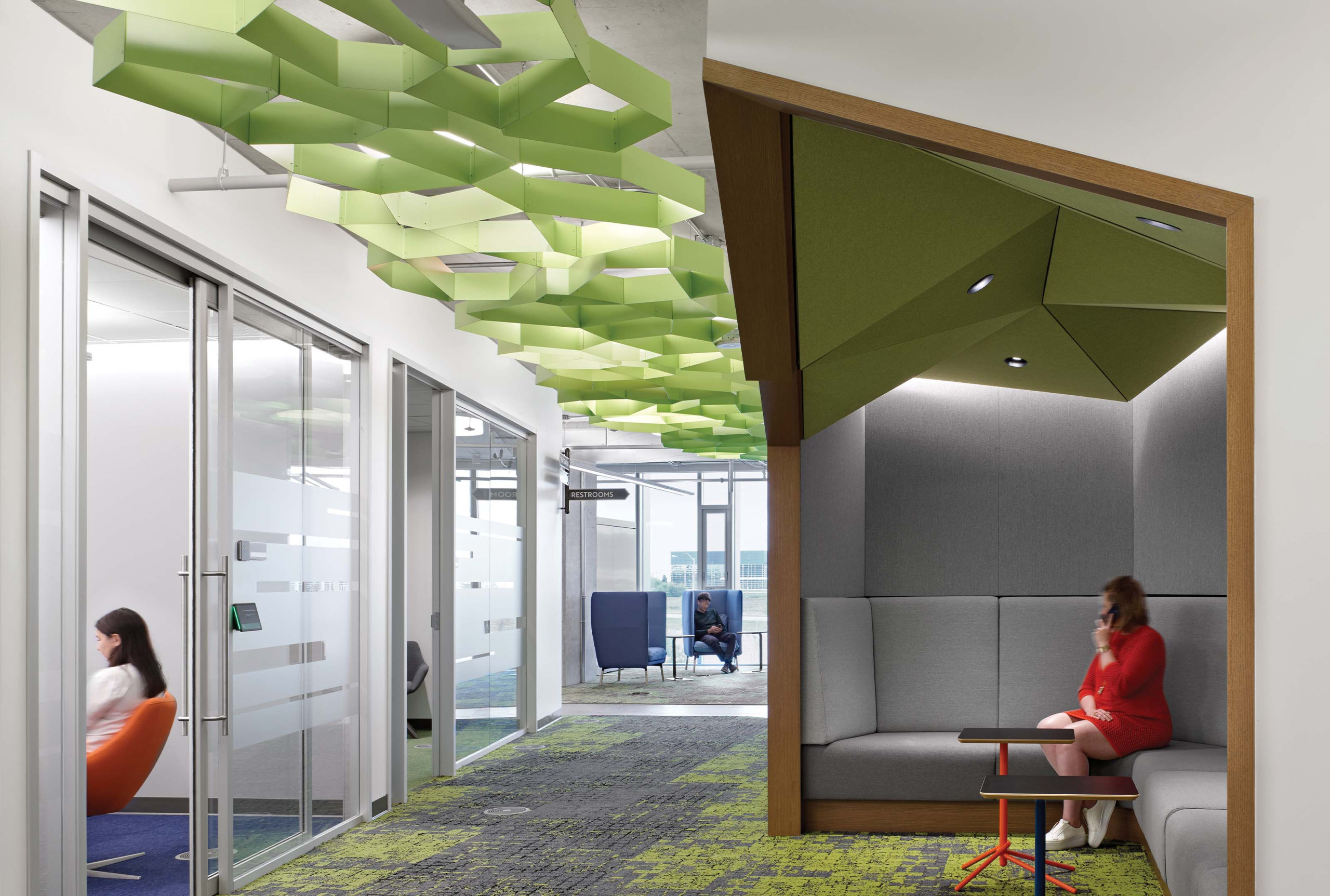 Key Features
Preconfigured Solutions

Create dynamic layouts to fit any space with five predefined modules that are scripted for a seamless, voronoi spaceframe.

Open Plan Accessibility

Atmosphera® Pulse's open design makes integrating systems above or below the modules simple and feasible. Easily removable fins and open structure makes accessing lights, HVAC, rigging points, plumbing, AV equipment, and life safety systems easy for your maintenance team.

Accessories for Acoustic Performance

Enhance the acoustic performance of Atmosphera® Pulse with 4 options of Soft Sound infill panels.

Mix and Match Colors

Select from our expansive powder-coat finishes to set your design apart from the rest. Select from Black, White or Silver colors, or customize with our growing collection of powder-coated finishes. Choose to switch it up and contrast two finishes together to create a more dynamic module.

Organic, Biophilic Pattern

Create a natural, continuous, and non-repetitive feeling with Atmosphera® Pulse, inspired by the mathematical, tessellated convex pattern of nature.
Product Details
Accessibility

Yes, baffles are removable

Single Module

Multiple Modules

Full Module - Plan& Elevations

Half Module - Plan

Attachment & Install

Attachment Details

Sustainability and Certification

366

Each module is made from 366 recycled water bottles.

Cradle to Cradle®

Bronze Status Pending

100%

Declare certified to be fully salvageable/reusable in its entirety, recyclable (100%)
Materials and Finishes
Steel Powder Coat Premium Metallic Finish

Chilled Champagne

Burnished Bronze

Steel Powder Coat Standard Finish

Brilliant White (Gloss) (RAL9010)

NOWN White (Matte) (RAL9016)

T-Grid White (Matte) (RAL9003)

Silver Metallic (Semi Gloss) (RAL9006)

Jet Black (Matte) (RAL9005)

Aviator Gray (Gloss) (RAL7035)

Aviator Gray (Matte) (RAL7035)

Steel Gray (RAL7046)

Shadow (RAL7024)

Midnight (RAL7021)

Coffee (RAL8014)

Raw Umber (RAL8007)

Caramel (RAL8001)

Sandstone (RAL1019)

Oat (RAL1001)

Sunflower (RAL1003)

Torch (RAL2009)

Spirit Red (Matte) (RAL3001)

Azure (RAL5003)

Blue Steel (RAL5010)

Forest Green (RAL6001)
Projects with Atmosphera® Adaptive PULSE