About Atmosphera® Adaptive CONTOUR
Contour's curving fins can really generate a beautiful visual flow through a space while offering maximum flexibility for integrating building system elements. Because the modules are custom-made, you can define the amount of movement in the fins to meet your design's needs fitting perfectly to the envelope of your space. Contour's panels are available in either powder-coated steel, for a bold look, or in our Soft Sound® material, for acoustic comfort.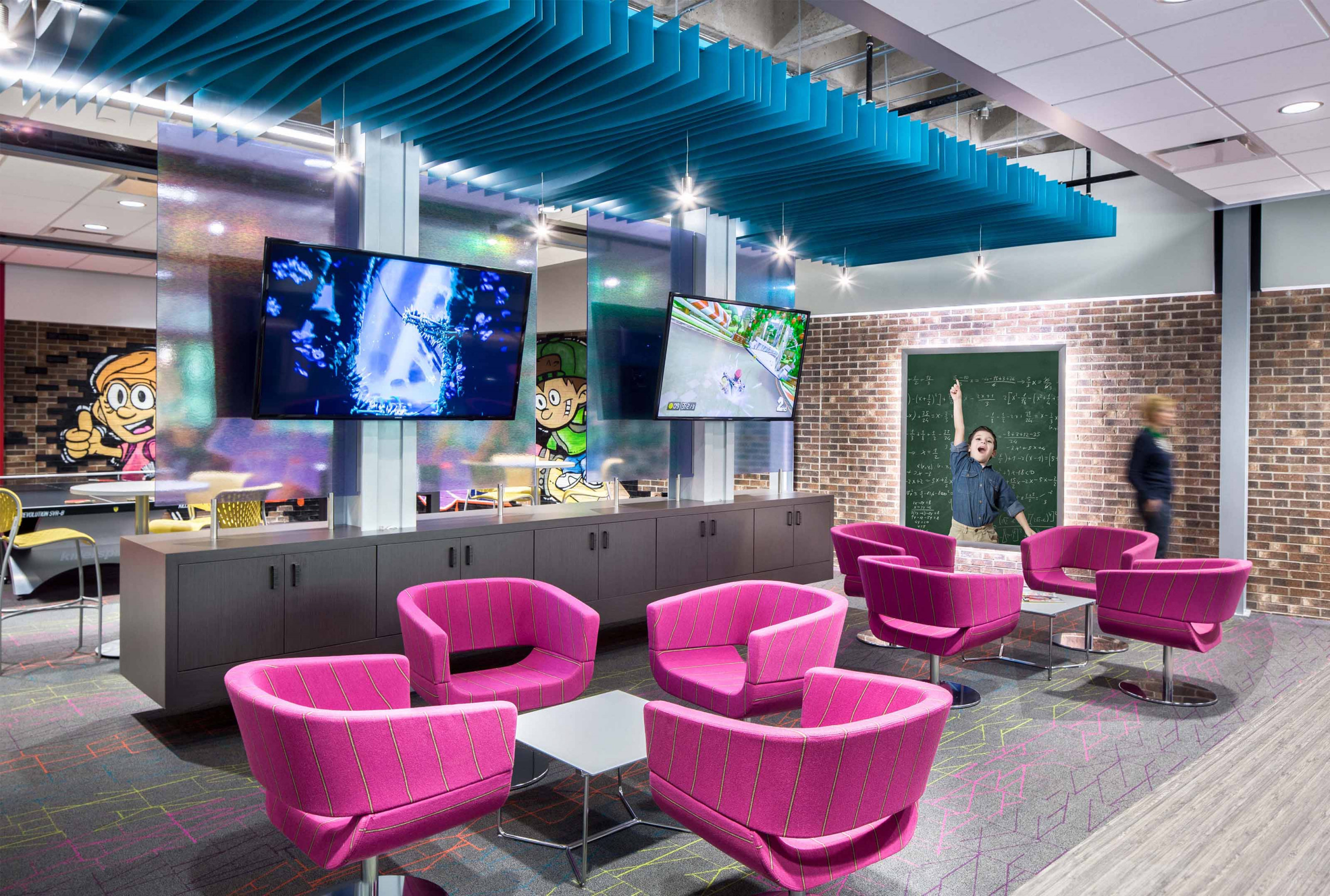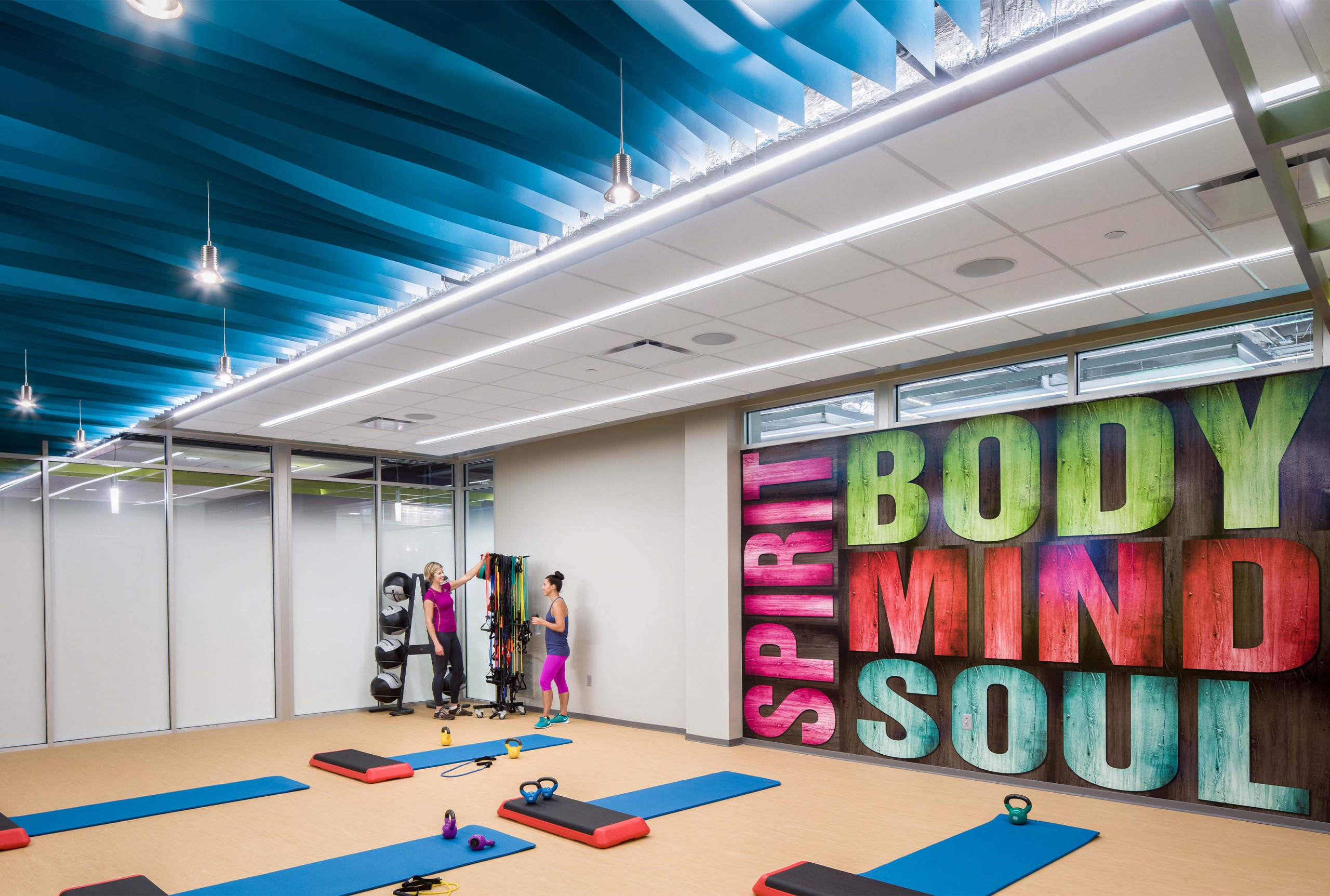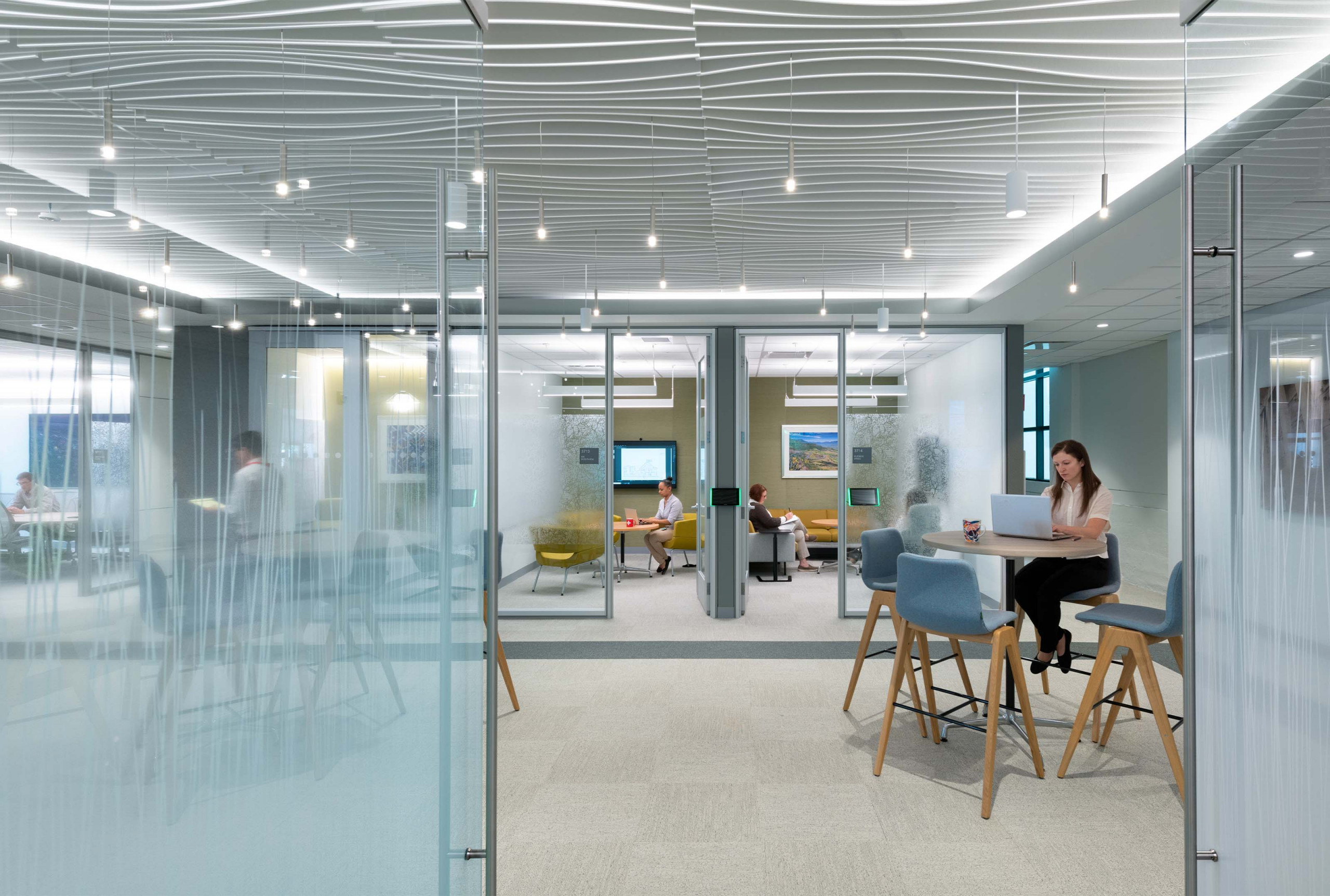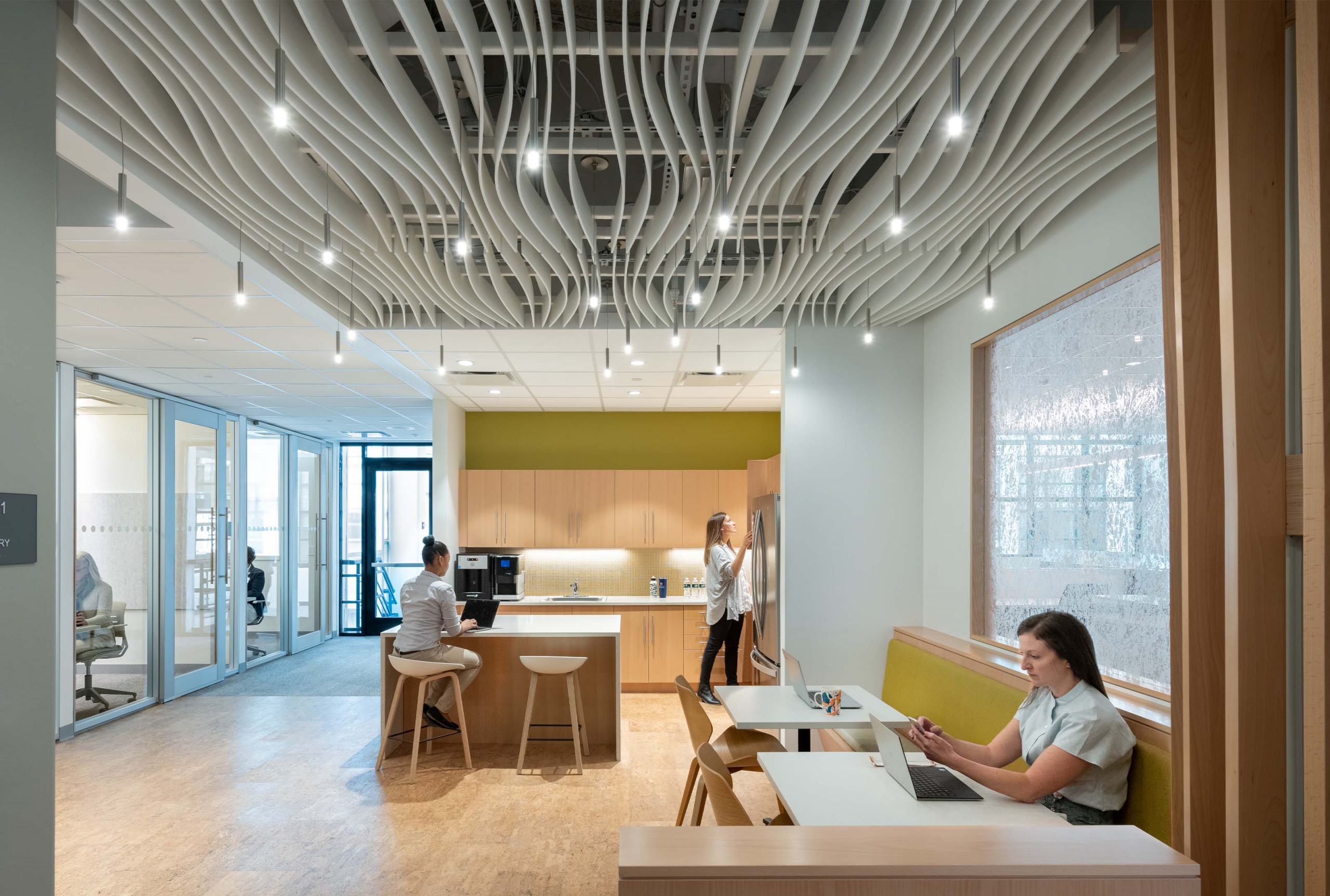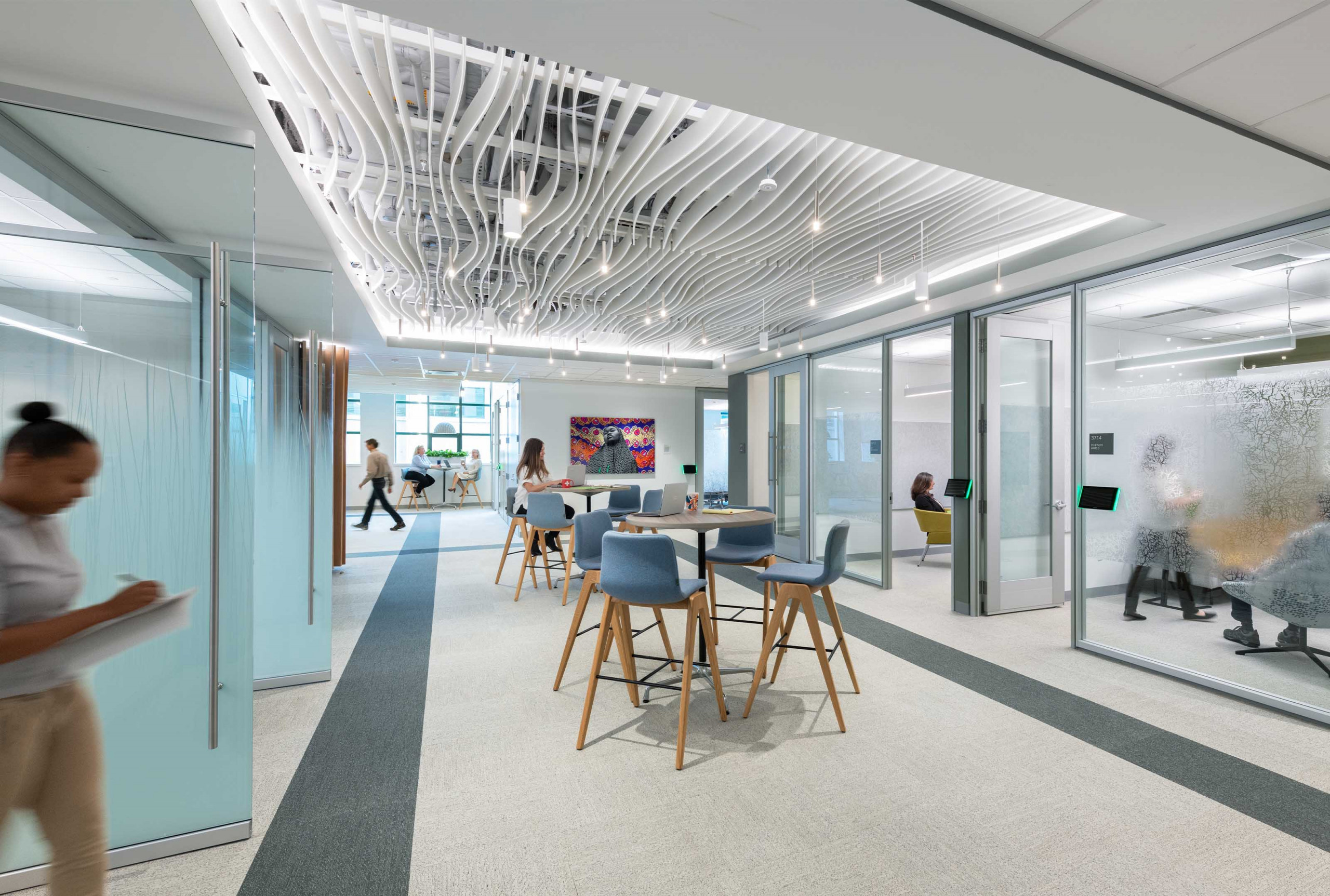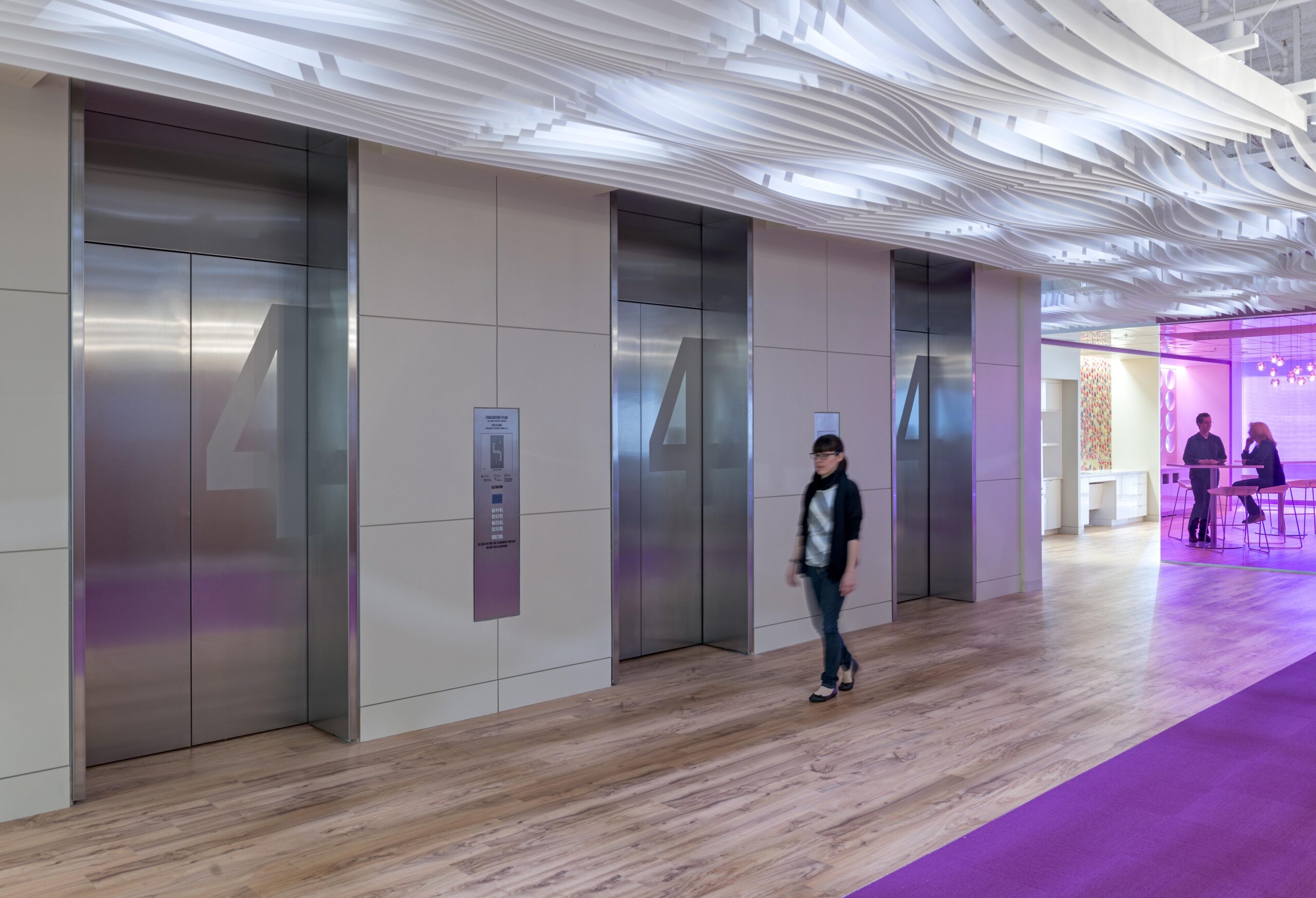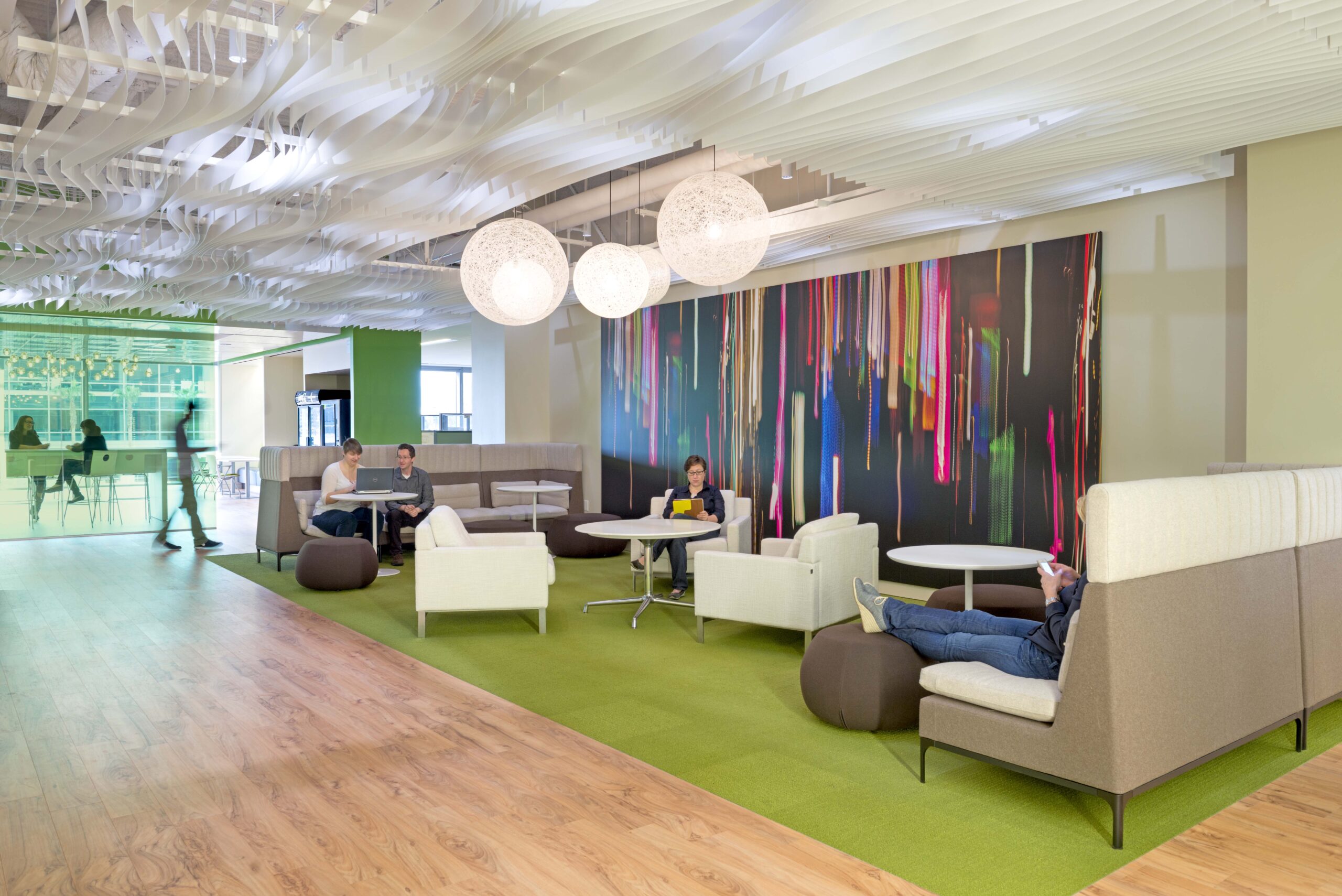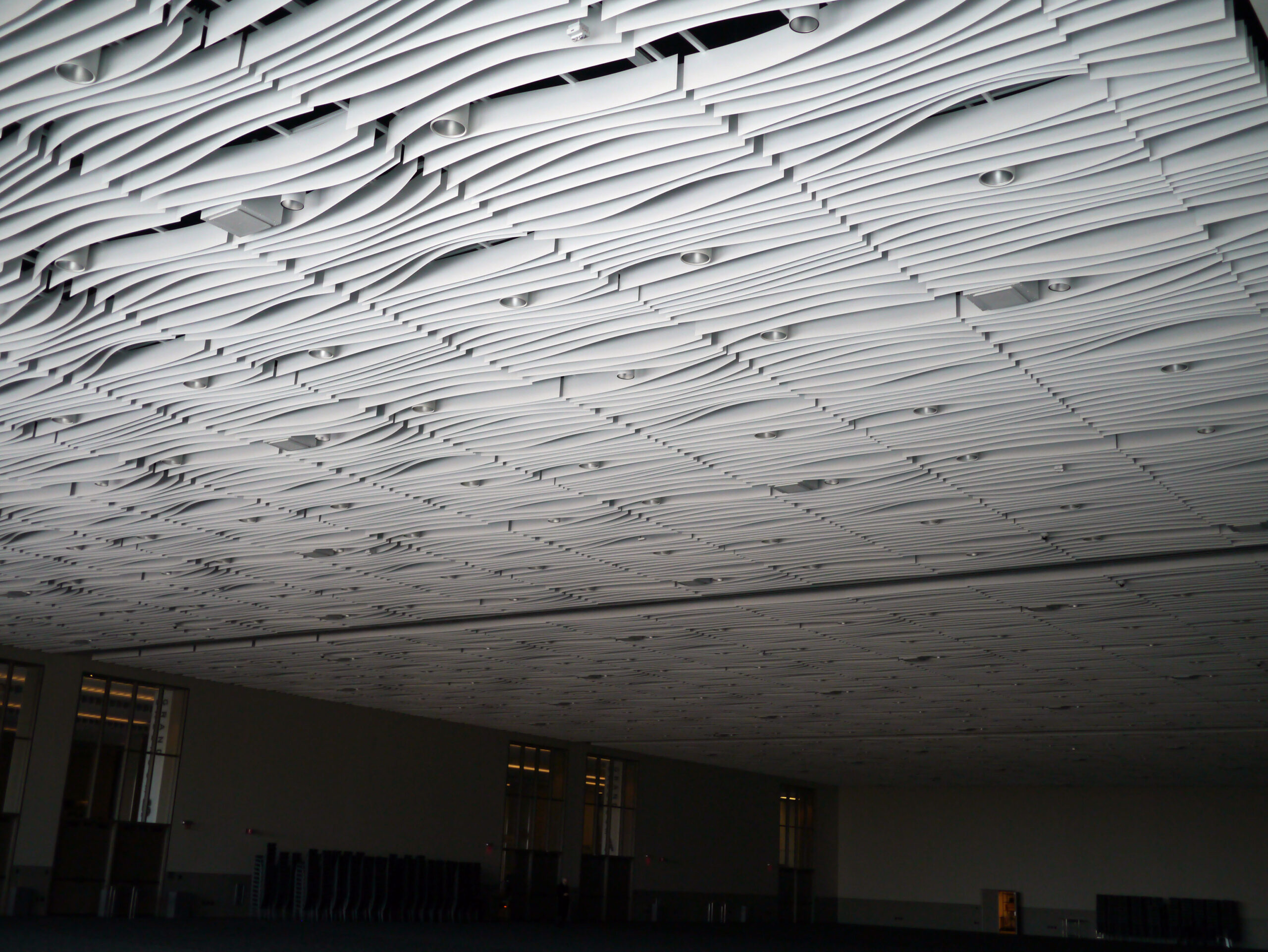 Key Features
Reduce Noise & Enhance Acoustics

Atmosphera®'s Soft Sound® material reduces the impact of noise from everyday annoyances like ringing, typing, and chatter resulting in a more pleasant and productive environment. Atmosphera®'s material works in concert with the design to help reduce and control reverberations leaving a lasting impression at scales ranging from assembly halls to conference rooms.

Expansive Soft Sound® Library

Choose from a large library of Soft Sound® colors and wood textures. Mix and match colors to accent fins and complement the color scheme of your space.

Customizable Topography

Atmosphera® offers a range of configurable options, allowing you to customize fin topography to fit your space and design vision, with the help of our project team.

No Field Trimming Necessary

All modules are built to your unique project specifications, removing the need for any field trimming and assuring easy installation.

Open Accessibility in Plan

Atmosphera®'s open design makes integrating systems above or below the modules simple and feasible. Easily removable fins and open structure makes accessing lights, HVAC, rigging points, plumbing, AV equipment, and life safety systems easy for your maintenance team.

Continuous Frames & Fins

Utilizing a hidden fin and frame alignment system Atmosphera® provides continuity in all directions across your space. Our custom formulated material thickness and density ensures rigidity that limits deflection.
Product Details
Module Dimension

Soft Sound®: 2250 Fin x 3600 Frame Max

Steel: 3000 Fin x 3600 Frame Max

Fin Material

9mm Soft Sound® (PET)

1mm Steel

Fin Depth

Soft Sound®: 120 - 300

Steel: 120 - 300

Openness in Plan

Soft Sound®: 89-93%

Steel: 93-94%

Fire rating

ASTM E84 - Class A | 13501-1 B-s1, d0

Attachment Method

M10 Threaded Rod (By Others)

Accessibility

Yes, Removable clips at each fin

Standard module

Designing with modules

Understanding the module (Plan)

Understanding the module (Elevations)

Attachment details

Attachment details

Sustainability and Certification

488

Each module is made from 488 recycled water bottles.

Cradle to Cradle®

Bronze Status Pending

100%

Declare certified to be fully salvageable/reusable in its entirety, recyclable (100%)
Materials and Finishes
Soft Sound® Color Group A

White

Snow

Marble

Heather Gray

Graphite

Carbon

Onyx

Apple

Tangerine

Lemon

Taupe

Sand

Kiwi

Whisper

Sky Blue

Denim

Absinthe

Abyss

Azore

Mars

Macchiato

Soft Sound® Wood Texture

Gray Ash

White Oak

Golden Oak

Oak

American Walnut

Charred Oak

Charred Ash

Ebony

Steel Powder Coat Premium Metallic Finish

Chilled Champagne

Burnished Bronze

Steel Powder Coat Standard Finish

Brilliant White (Gloss) (RAL9010)

NOWN White (Matte) (RAL9016)

T-Grid White (Matte) (RAL9003)

Silver Metallic (Semi Gloss) (RAL9006)

Jet Black (Matte) (RAL9005)

Aviator Gray (Gloss) (RAL7035)

Aviator Gray (Matte) (RAL7035)

Steel Gray (RAL7046)

Shadow (RAL7024)

Midnight (RAL7021)

Coffee (RAL8014)

Raw Umber (RAL8007)

Caramel (RAL8001)

Sandstone (RAL1019)

Oat (RAL1001)

Sunflower (RAL1003)

Torch (RAL2009)

Spirit Red (Matte) (RAL3001)

Azure (RAL5003)

Blue Steel (RAL5010)

Forest Green (RAL6001)
Projects with Atmosphera® Adaptive CONTOUR