Deca's acoustic ceiling modules bring faceted, dimensional geometry to your design with its inverted hexagonal shapes. These modules can be combined with other designs for a complex pattern that fills a ceiling or be used individually for a more simple design. Either way, with their Soft Sound® material, Deca will provide you with the acoustic support you need.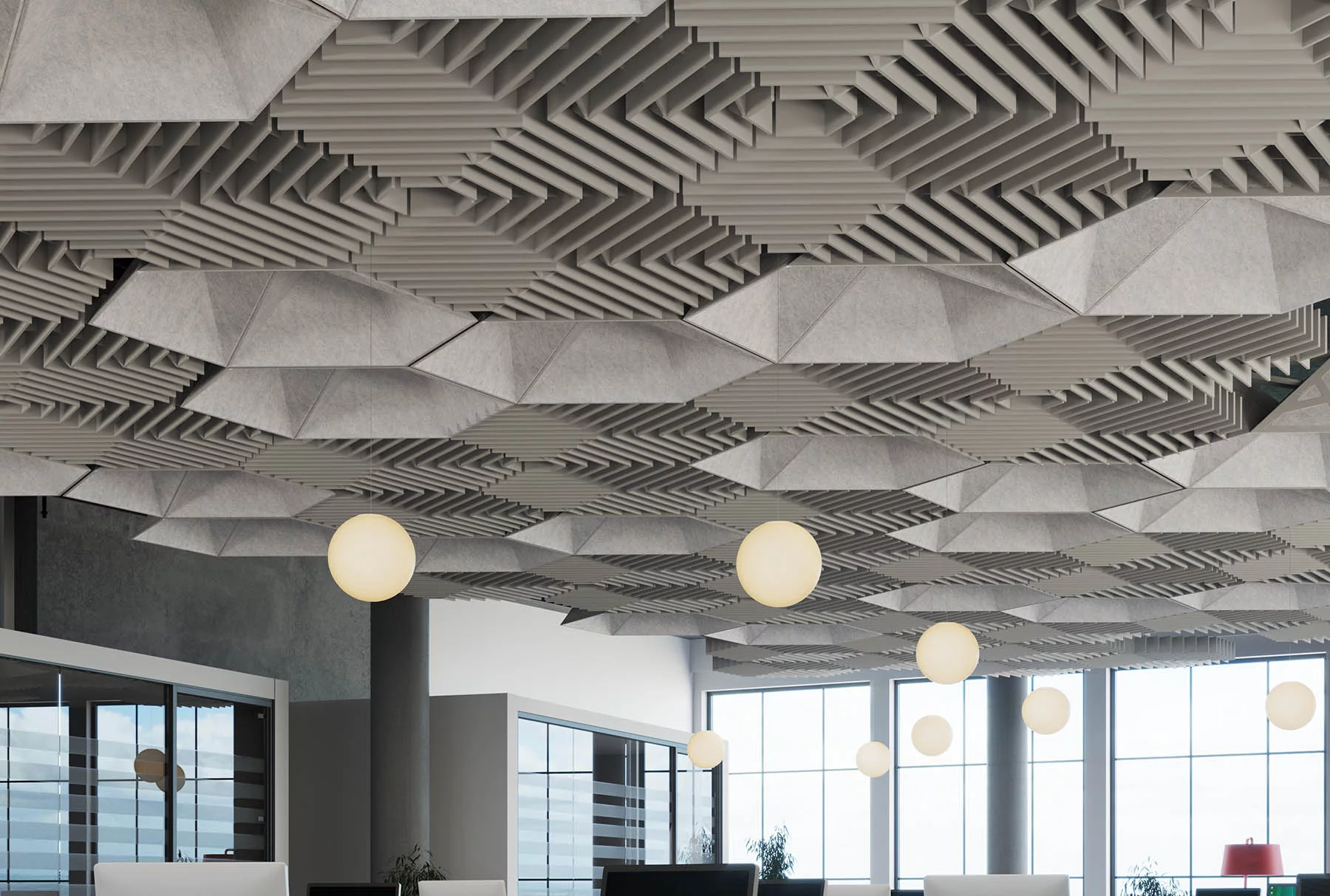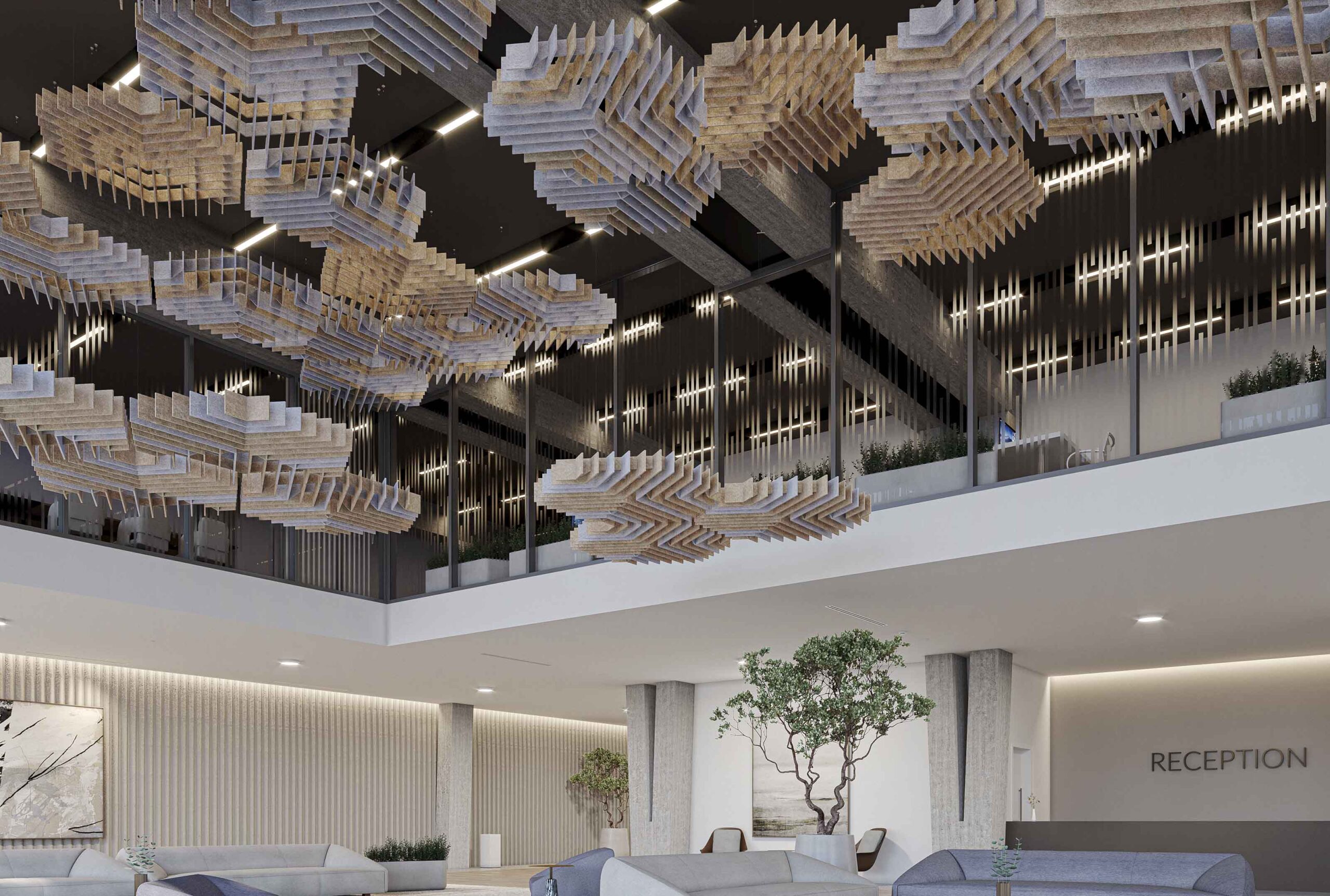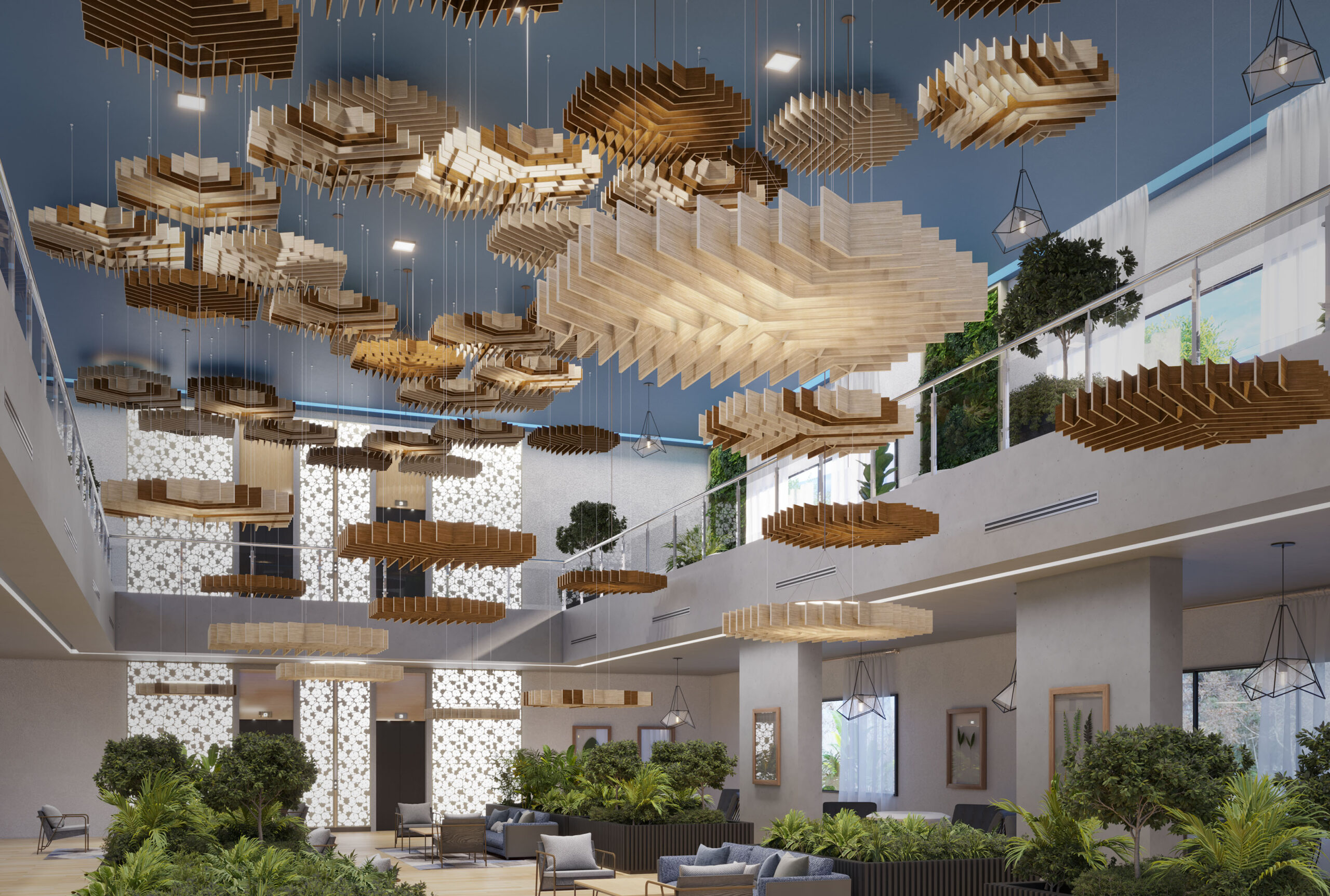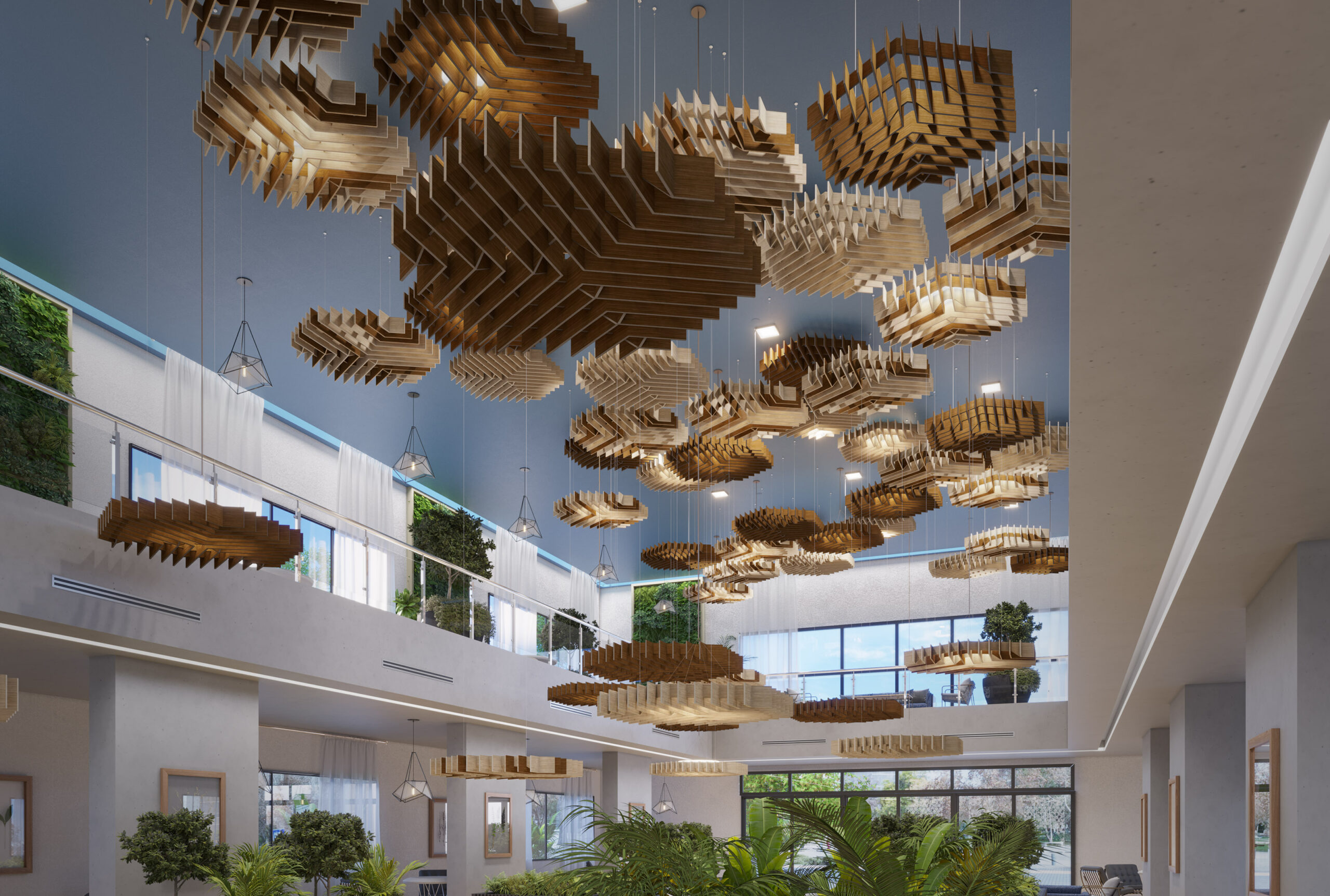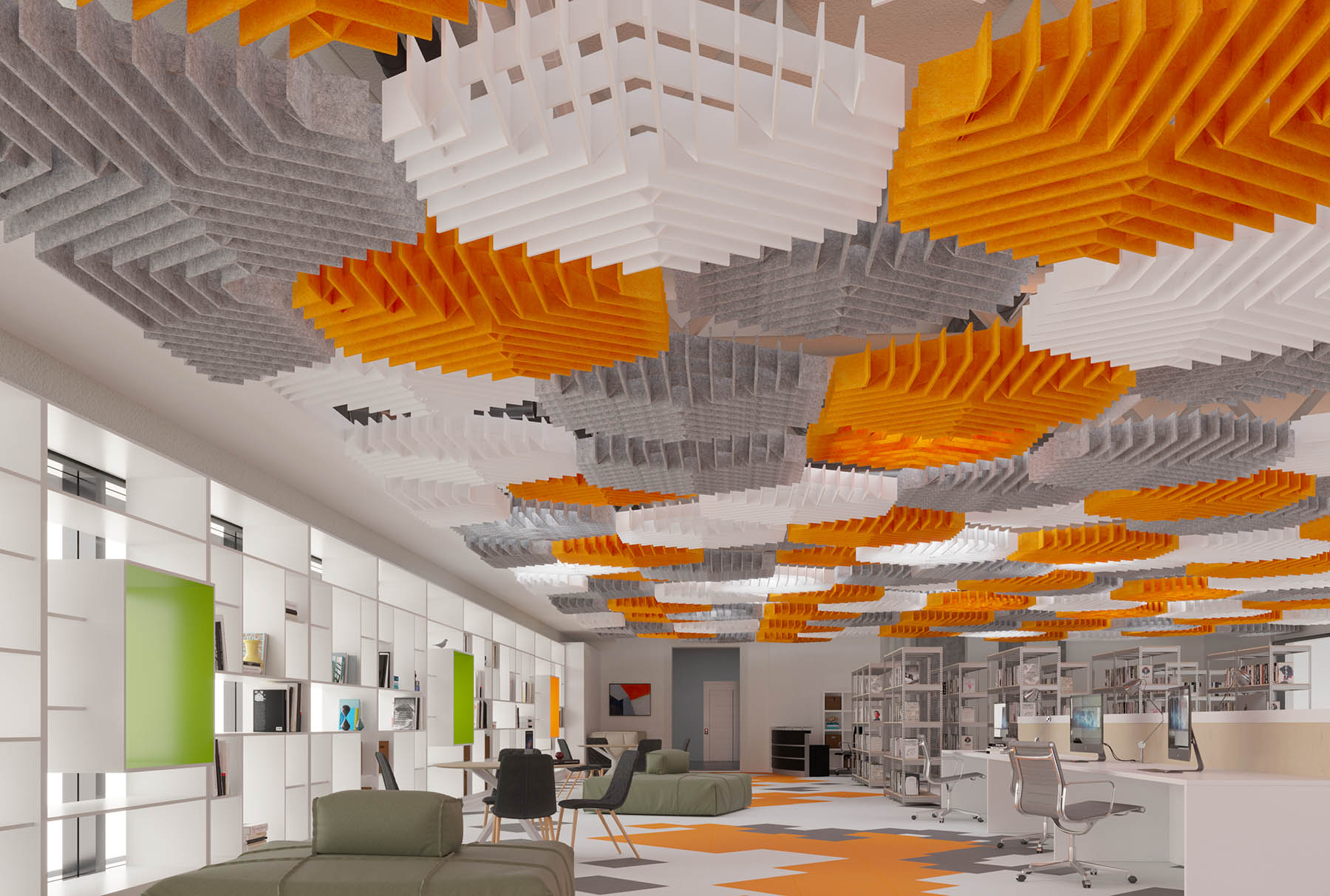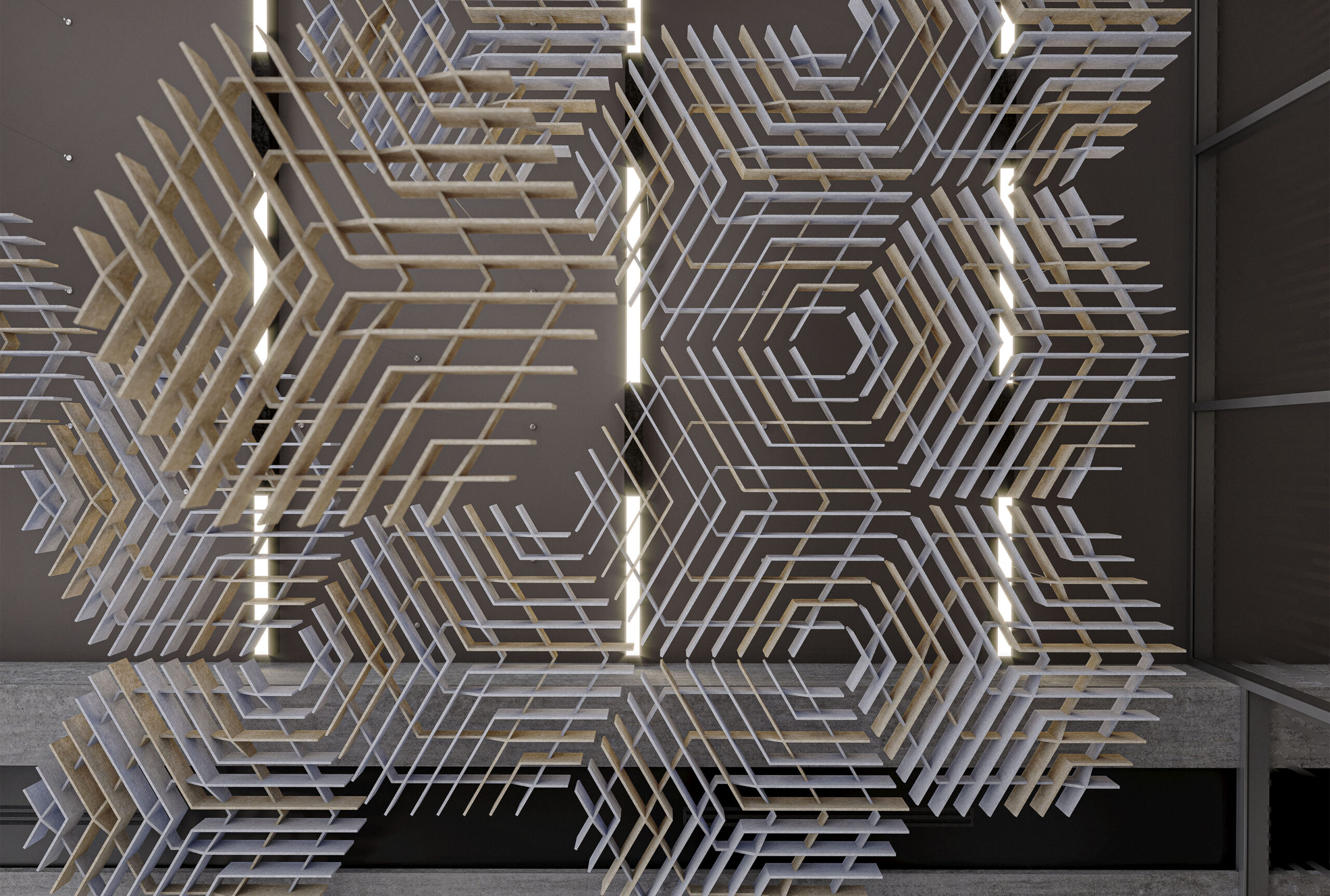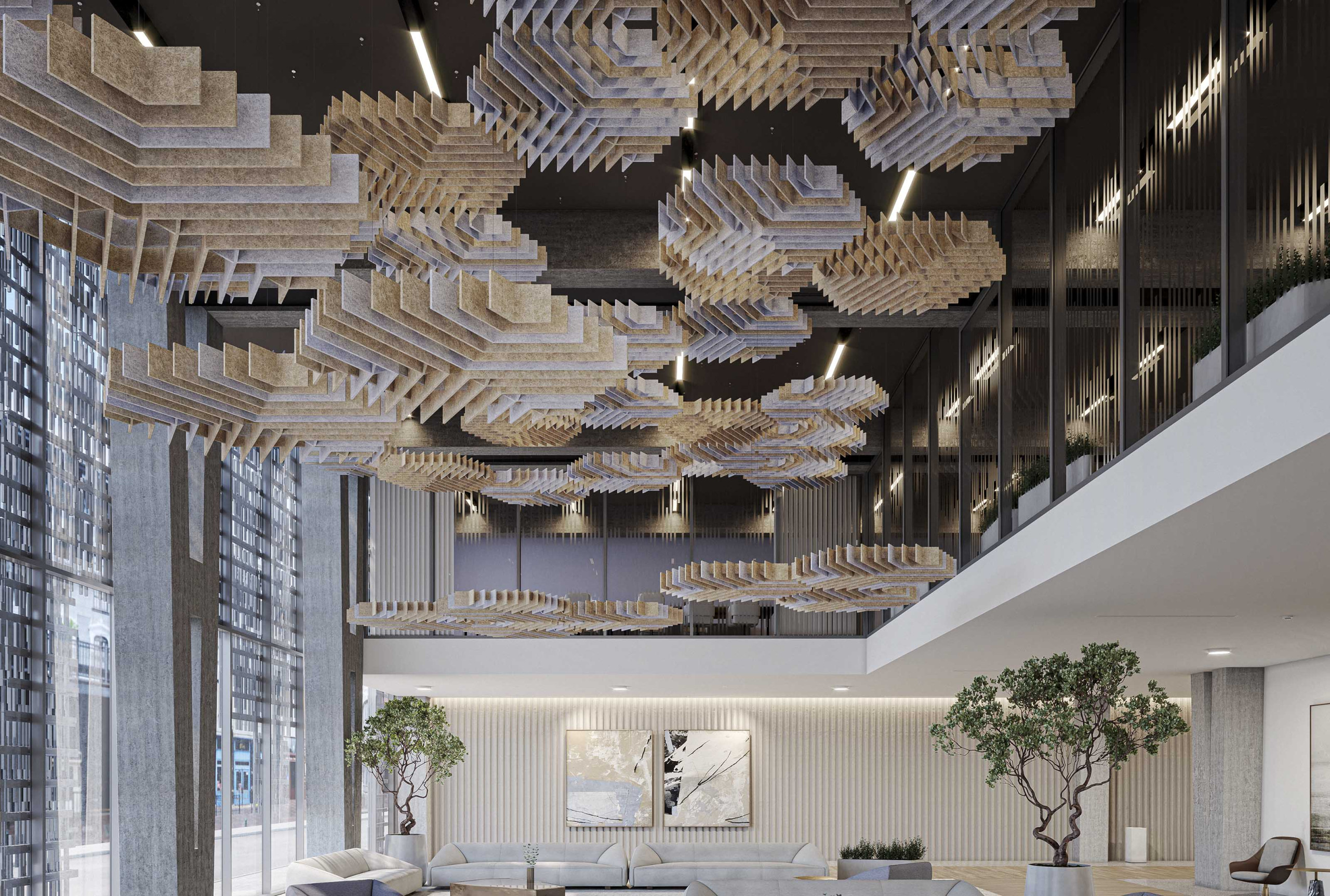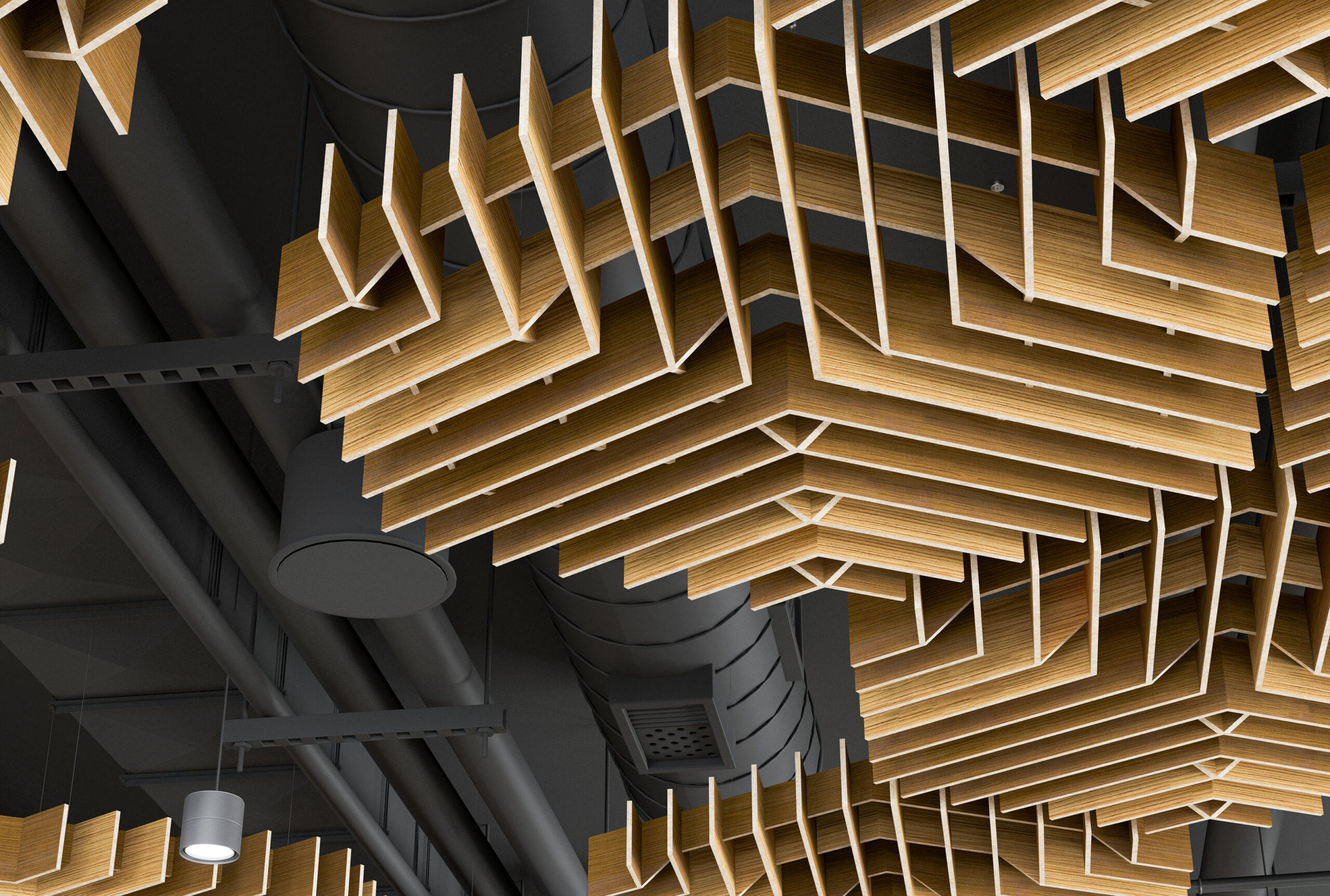 Key Features
Acoustic Performance

SoftGrid®'s Soft Sound® material reduces the impact of noise from everyday annoyances like ringing, typing, and chatter resulting in a more pleasant and productive environment. SoftGrid®'s material works in concert with the design to help reduce and control reverberations leaving a lasting impression at scales ranging from assembly halls to conference rooms.

Expansive Color Library

Choose from a large library of Soft Sound® colors and wood textures. Mix and match colors to accent fins and complement the color scheme of your space.

Field Modifiable

SoftGrid® modules can be trimmed down to a minimum of four fin intersections. By rearranging our adjustable hangers, we make it easy for you to specify standard modules that can be easily field-modified around anticipated and unforeseen site conditions during install.

Compatible with SoundStar®

SoftGrid®'s hexagonal modules - Deca, Orbit, and Flux - are compatible with SoundStar®. Create dynamic and transformative design variation in any space.

Open Accessibility in Plan

SoftGrid®'s open design makes integrating systems above or below the modules simple and feasible. Easily removable fins and open structure makes accessing lights, HVAC, rigging points, plumbing, AV equipment, and life safety systems easy for your maintenance team.
Product Details
Fire Rating

ASTM E84 - Class A, UNE-EN 13501-1, B-s1,d0

Acoustics

True NRC® 0.65: Ceiling F-100 Method

True NRC® 0.65: Wall A Method

Accesibility

Yes, quick release cables

Trimmability

Yes, per installation manual

Standard Module

Multiple Modules

Understanding the Module - Plan

Understanding the Module - Elevations

Attachment & Install

Combining With Other Products

Optional SoftGrid® Deca Duo Tone

Sustainability and Certifications

488

Each module is made from 488 recycled water bottles

Cradle to Cradle®

Bronze Status Pending

100%

Declare certified to be fully salvageable/reusable in its entirety, recyclable (100%)
Materials and Finishes
Soft Sound® Color Group A

White

Snow

Marble

Heather Gray

Graphite

Carbon

Onyx

Apple

Tangerine

Lemon

Taupe

Sand

Kiwi

Whisper

Sky Blue

Denim

Absinthe

Abyss

Azore

Mars

Macchiato

Soft Sound® Wood Texture

Gray Ash

White Oak

Golden Oak

Oak

American Walnut

Charred Oak

Charred Ash

Ebony
Projects with SoftGrid® DECA